Wondering why visit Niagara Falls? If so then check out these 12 reasons why you need to visit Niagara Falls right now.
After all, Niagara Falls is a national treasure that is one of the most iconic tourist attractions in the United States.
However, because of its popularity, you might consider it a tourist trap that is not worth your time.
Well, I am here to tell you with 110% certainty that Niagara Falls is absolutely worth your time.
Trust me, I've lived in New York State for well over 30 years. And because of that, I have been visiting Niagara Falls since I was born.
No, really. I was just a baby when my dad's cousin flew us to Niagara Falls in his helicopter for the first time and have done many road trips from NYC.
So, I am the perfect person to tell you exactly why you need to visit Niagara Falls now.
This post may contain affiliate links. Please see my disclosure for more information. As an Amazon Associate, I earn a small commission from qualifying purchases.
Why Visit Niagara Falls: 12 Reasons Why You Need to Visit Now
1. Niagara Falls is One of the New Wonders of the World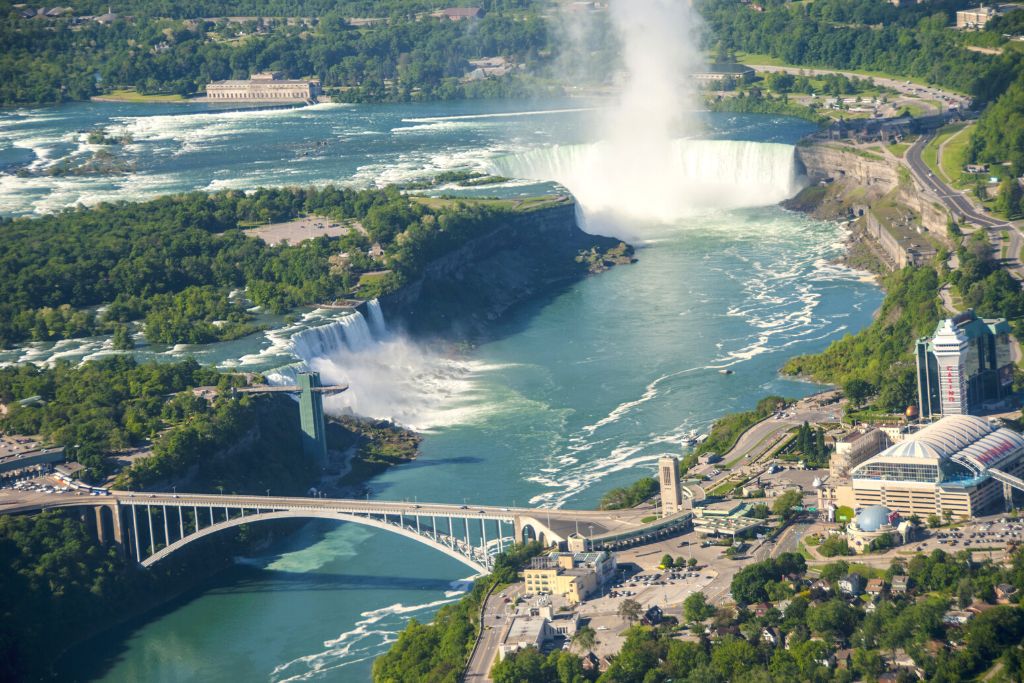 Of course, the main reason for visiting Niagara Falls has to be the Falls themselves: the American Falls, Bridal Veil Falls, and Horseshoe Falls, also known as the Canadian Falls.
Together they feature the highest water flow rate of any waterfall in the world, creating an awe-inspiring natural wonder that draws millions of tourists to the Niagara region annually.
Therefore, you can explore Niagara Falls in a variety of different ways as you enjoy all of the unique things to do in Niagara Falls.
Will you take a Maid of the Mist boat trip up to the edge of the waterfall, fly over the Falls in a helicopter or plane, or get within a few feet of the Bridal Veil Falls at the Cave of the Winds?
Yup, Niagara Falls is certainly something you need to experience for yourself; the pictures simply don't do justice to their thundering power – especially if you understand the best time to go to Niagara Falls.
2. A Destination for all Seasons
Of course, visiting Niagara Falls in the warmer months is fantastic, especially if you want to combine a visit to Niagara Falls with a round of golf or a day of hiking.
But, if you're wondering when is the best time of year to visit Niagara Falls, the answer is "any time!"
Apart from a few attractions that close in the winter months, there are plenty of winter attractions in Niagara Falls to choose from. So prepare your Niagara Falls packing list appropriately.
And in the cold weather, huge chunks of ice travel down the Niagara River and cascade over the Falls. It transforms the Falls into a frozen wonderland and makes the nightly lights show even more dramatic.
So, pack your warm winter clothing and visit Niagara Falls in Winter for a different view of the Falls! You can also swing by in the spring to visit the best Niagara wineries of all time.
3. The Perfect Location for Thrill-Seekers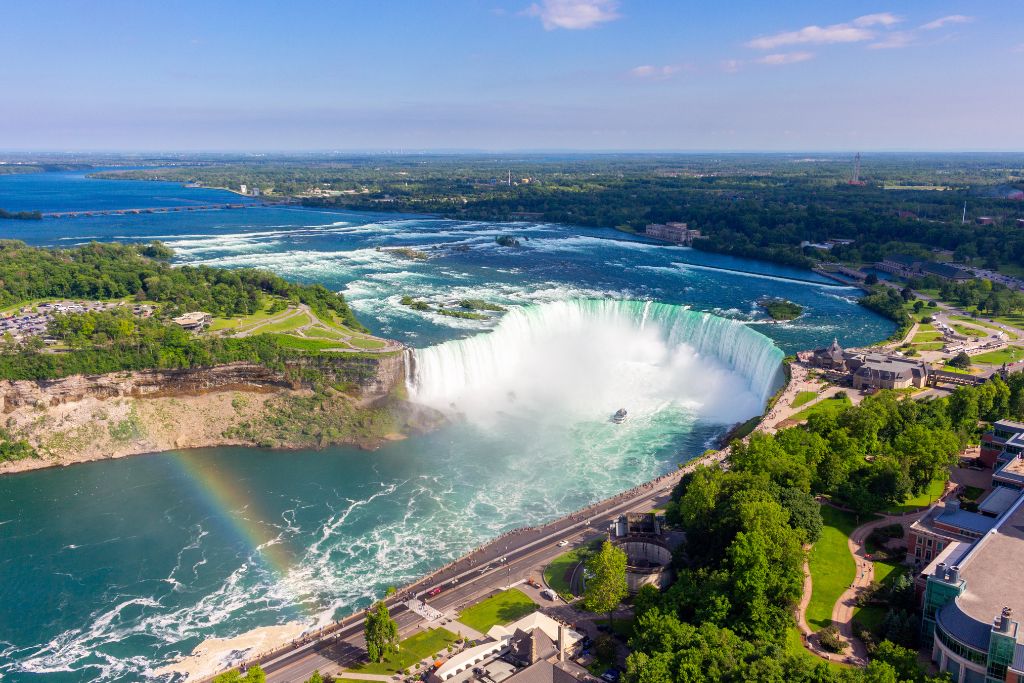 There are plenty of things to get your heart racing as you enjoy the top tourist attractions in Niagara Falls.
In fact, a trip aboard the Maid of the Mist will take you right to the edge of the Horseshoe Falls, North America's most powerful waterfall.
Or, you can take a high-speed boat ride through the whitewater rapids of the Niagara River.
But, remember to bring your waterproof clothing or a change of clothes because when you get this close to the Falls, you're sure to get soaked.
And for the ultimate high-adrenaline experience, why not take a thrilling zipline ride through Niagara Gorge?
You'll swoop down from 220 feet in the air at the American Falls down to the base of the Horseshoe Falls for a whole new perspective on this gorgeous place!
4. Plenty of Entertainment for all Ages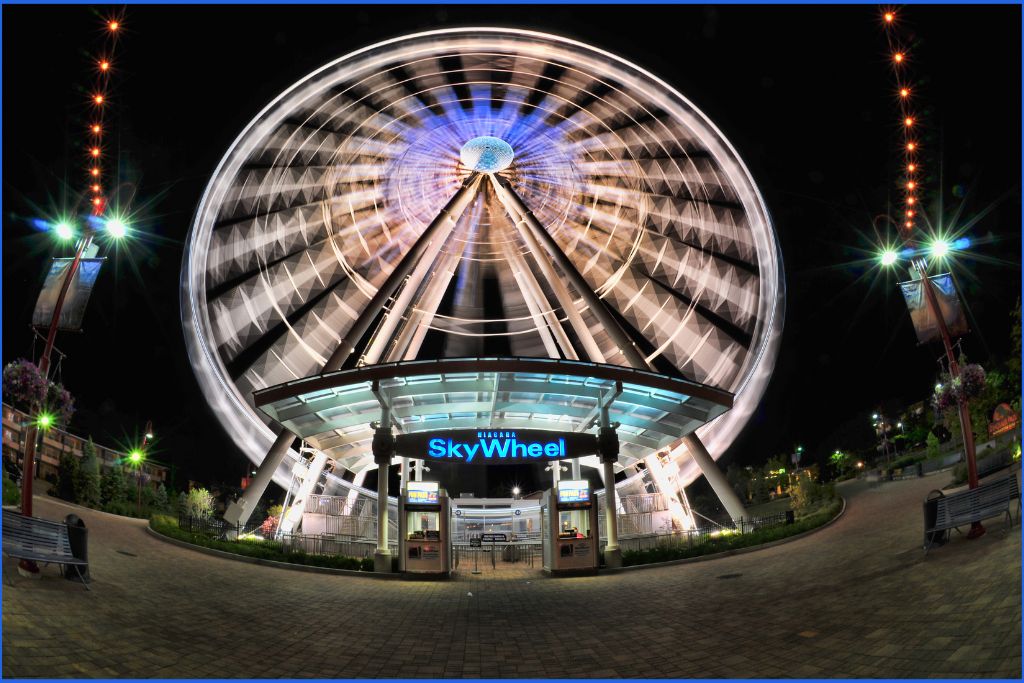 The Falls are obviously the main attraction, but there are lots more fun things to do at Niagara Falls. You'll find entertainment options for all ages, with Vegas-style shows, live music concerts, clubs, and casinos.
Now, at 174 feet tall, the Niagara SkyWheel is Canada's largest observation wheel, and you can get a fantastic view of the Falls from one of its climate-controlled gondolas.
And when evening comes, you can end your day in style by watching a dazzling light show or firework display over the Falls.
5. A Paradise for Nature Lovers
If you love being outdoors, you'll find plenty to entertain and fascinate you at Niagara Falls State Park.
There are several hiking trails around the park, which will give you breathtaking views over the River Niagara, the city of Niagara, and the Falls themselves.
Biking, golf, kayaking, and fishing are also popular outdoor activities for visitors to Niagara and for being looking for the best camping in upstate NY.
Additionally, the Niagara River Corridor was the first site in North America to be designated an Important Bird and Biodiversity Area, and it's an excellent location for birdwatching.
After all, over 280 species of birds make their home in the area, including Bald Eagles, Black Vultures, and Great Egrets.
However, if you prefer a more leisurely approach to nature, the bird sanctuary at Dufferin Islands is ideal for bird watching as you stroll around the bridges and footpaths between the islands.
You could also pay a visit to the Botanical Garden or wander through the indoor rainforest at the Butterfly Conservatory and watch as thousands of butterflies flutter around you.
6. Discover the History of Niagara Falls
History buffs are sure to enjoy the Niagara region since it is a fascinating destination for a vacation.
And that makes sense since there are several historical places to visit at Niagara Falls, as the area played an important role as a strategic military location in both the Revolutionary War and the War of 1812.
So, the army barracks and gunpowder rooms of Old Fort Niagara will take you back in time to life on a frontier fort in the 1700s while you enjoy one of the best castles in New York state.
Additionally, The Niagara Falls History Museum tells the story of Niagara Falls dating back to when Native Americans first discovered the Falls.
It then shows you how the area became a popular destination for tourists and daredevils alike.
Although for more sophisticated insight into the history of Niagara Falls, you could visit the McFarland House and enjoy afternoon tea as you learn about what life was like in Georgian times.
Or, why not take time to discover Niagara's early history at the Willoughby Historical Museum, a charming museum housed in a one-room former schoolhouse?
7. Visit Wineries in the Niagara Region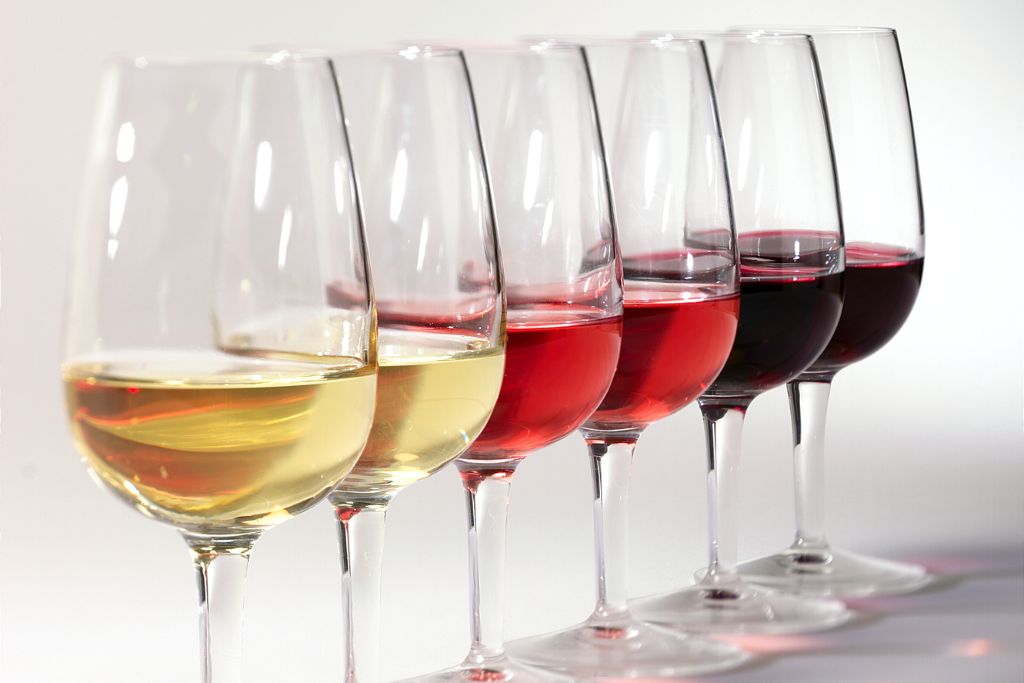 The Niagara Falls region is world-renowned for its wines, thanks to the long summer days and cool climate that make the area perfect for vineyards.
So, a Niagara winery tour is the perfect way to learn more about the wine-making process and sample some of the best wines in Niagara yourself as you visit some of the best wineries in the Finger Lakes and beyond.
In fact, there are over 50 wineries in Niagara-on-the Lake, including some of the oldest vineyards in Canada.
Or if you're visiting Niagara Falls, NY, the Niagara Wine Trail features 11 wine producers creating delicious Chardonnay, Pinot Gris, and more before enjoying the best pizza in Niagara Falls.
8. Explore Downtown Niagara Falls
Clifton Hill features plenty of exciting shops and restaurants, but Queen Street is the main downtown Niagara Falls thoroughfare.
Here, you'll find gorgeous boutique shops, independent eateries, and can even relax with a coffee or a beer.
Additionally, the new Niagara Falls eXchange (NFX) Cultural Hub & Market in the historic Main & Ferry district is also worth a visit.
This opened recently and features artists' studios, cafes, civic plazas, and an art gallery. It also hosts cultural events, theatrical performances, as well as a regular Farmer's Market.
9. Delicious Food to Suit Every Taste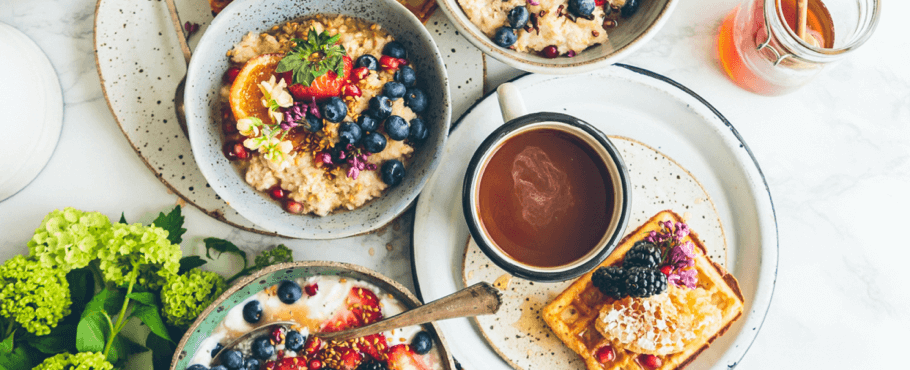 When you're in need of refreshment, you're sure to find something to tempt you in Niagara Falls.
Just choose from a wide variety of dining options – in fact many Niagara restaurants offer a view of the Falls – some of which include places to grab a casual bite to eat or fine dining restaurants,
You can also enjoy stunning views that stretch out for nearly 80 miles in every direction from the Revolving Dining Room or Summit Suite Buffet restaurant at the top of the 775-foot-tall Skylon Tower.
Otherwise, the Fallsview Buffet Restaurant is so close to the Falls that you can almost feel the mist on your face – another reason why visit Niagara Falls.
10. It's a Great Place to Sit back, Relax, and Unwind
There are so many exciting things to do in Niagara Falls, and you'll probably want to pack as much as possible into your Niagara Falls itinerary.
But sometimes, you need to sit back, relax, and make the most of your time off.
Luckily, the Niagara Falls area is just as perfect for relaxation as it is for adventure. So, there are plenty of golf courses for a relaxing round, along with spas where you can enjoy some well-deserved pampering after all the excitement of exploring Niagara Falls.
11. Easy to Reach by Land or by Air
Whether you choose to visit Niagara Falls, NY, or the Canadian side of the Falls, getting there is really simple.
In fact, the area is home to several major airports, and Niagara City is just a short drive from Buffalo, Toronto, and other major cities.
The Niagara Falls area is also well served by bus and train routes. So, whichever way you choose to travel to Niagara Falls, you'll find it to be a convenient destination to visit.
12. Great Accommodation Options
Whether you're whisking your loved one away for a romantic weekend getaway in upstate New York, celebrating a special birthday, or taking the family on an adventure-filled vacation, you're sure to find the perfect accommodation at Niagara Falls.
As one of North America's most popular tourist destinations, Niagara Falls has a wide variety of accommodation options to suit every taste and budget.
So, you can sleep in luxury at one of Niagara's top hotels or make the most of your vacation budget with one of the many convenient motels in the area.
Plus, there are great options for camping near Niagara Falls if you want to get closer to nature.
Why Visit Niagara Falls FAQ
What's Beautiful about Niagara Falls?
The sheer beauty and majesty of this place is just one reason as to why visit Niagara Falls.
However, what's really beautiful about Niagara Falls is that the Niagara River flows at a rate of around 35 miles per hour.
This coupled with the fact that Niagara Falls consists of both the American Falls and the Canadian Horseshoe Falls makes this place a truly beautiful site to behold.
What is so Important about Niagara Falls?
What is so important about Niagara Falls is that it can produce upwards of 4 million kilowatts of electricity annually that is distributed between both Canada and the USA.
Additionally, Lake Superior, Lake Michigan, Lake Erie, and Lake Huron all empty into the Niagara River.
Why does Niagara Falls Make you Happy?
Besides its awe-inspiring natural beauty, Niagara Falls can make you happy because this incredible natural feature creates negative ions in the air that are the result of large amounts of falling water.
This is important because studies have shown that negative ions have a positive effect on mood and help reduce stress, leading to happier visitors.
Additional Niagara Falls Resources You'll Love
There you have it! That just about wraps up this guide on why visit Niagara Falls.
Tell me, did your fave reasons why you need to visit Niagara Falls make the list? If not then let me know in the comments below.
And if you found this post useful, don't forget to join our email list before pinning this post now so that you can read it again later.