Getting ready to visit the big apple and looking for some next-level awesome New York puns?
Or, maybe you're just in need of a really good laugh and want some epic puns about New York to caption your latest and greatest photos of NYC?
Either way, this expertly curated post is filled with fantastic New York puns that will be perfect for you – puns about New York that have been selected for you by a 30+ year local who knows all about what life is really like in the city that never sleeps.
So, take a break from whatever it is that you're doing and enjoy a much-needed laugh with these epic puns about New York.
This post may contain affiliate links. Please see my disclosure for more information. As an Amazon Associate, I earn a small commission from qualifying purchases.
Best New York Puns
Need a good laugh and want to show your undying love and devotion for all things New York? If so then check out this mega epic selection of 110+ of the best New York puns of them all.
Not only will they make you laugh, but you'll be able to use these top New York puns to caption your photos and engage your followers on Instagram and beyond.
1. I'm not happy, but I'm not Madison either.
2. Central Park perks me up.
3. Everything in New York is so pitcher perfect.
4. I call Bull.
5. New York stole a pizza my heart.
6. Soho-w are you doin'?
7. Hanging out in the big Apple-tini.

8. Such a brew-tiful day in the city.
9. Taking a bite out of the Big Apple.
10. The cold in New York is snow joke.
11. Wham! BAM! Thank you ma'am.
12. Finally made it to the Statue of Liberty. It's a boat time!
13. The views from the top of the Empire State Building couldn't be NYCer.
14. A trip to NYC can be very taxi-ing on your wallet.
15. First Time-rs Square.
16. Staten Island floats my boat.
17. Queens for a day.
18. New York looks terrible in the morning, but I guess that's because it's the city that never sleeps.
19. I'd like an ice cream Coney.
20. Who had this Brighton idea?
21. Spill the Liber-tea.

22. After a day of sightseeing, I'm Central Park-ing myself here for the night.
23. I'm so glad we MET.
24. New York hot dogs are total weiners.
25. Stop Yankee-ng my chain.
26. A trip to New York takes quite a bit of dough.
27. I'm gonna be frank. New York has tasty hot dogs.
28. In New York, the vegan puns are so corny.
29. The street art in New York is very ad-mural-able.
30. Don't get in a Tiff-any's.
31. In winter, NYC is the city of tights.
32. I'd lake to live right by Central Park.
33. More like Empire Great Building, am I right?!
34. There's only so much you Cannoli do in Little Italy.
35. What a Bodega body.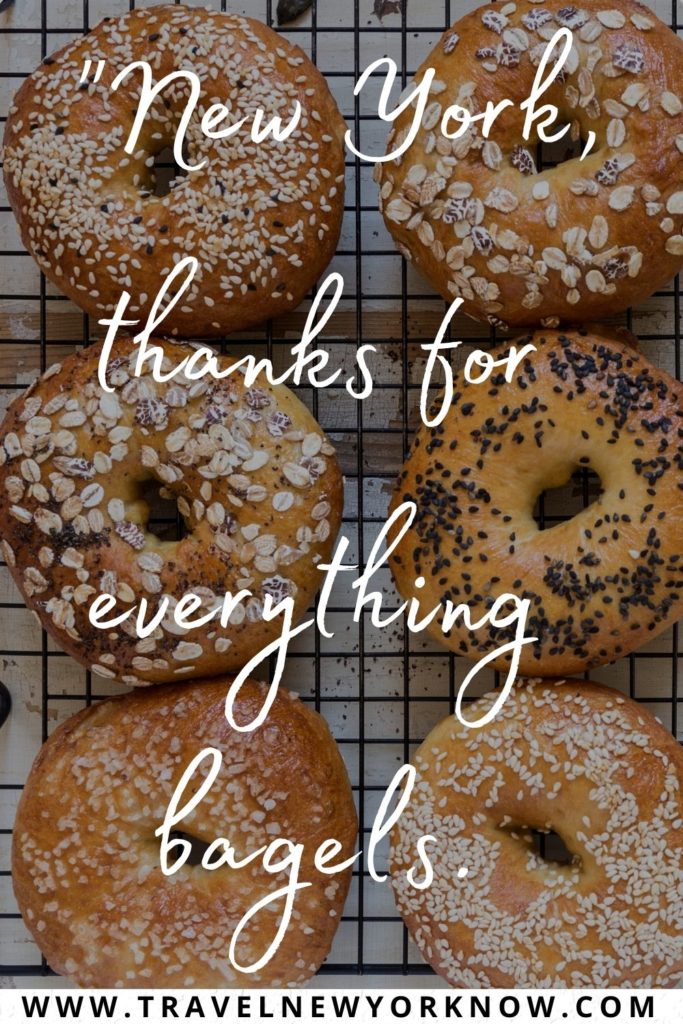 36. New York, thanks for everything bagels.
37. New York, new me.
38. Slice, slice baby.
39. Living the High Line.
40. I don't think you're Dumbo.
41. First, do no Harlem.
43. In winter, New York City makes a great frost impression.
44. Why hello Deli!
45. This little piggy went to the Brooklyn Flea Market.
46. MOMA money, mo' problems.
47. Arch you glad you're in New York?
48. Park Slope? More like No Parking Slope.
49. 30 Rock 'n Roll.
50. It's a bridge too far.
51. Ferry on my wayward son.
52. I'm super grateful that we MET.
53. That's quite a Roosevelt you have going on.
54. That's some bull.
55. Seeing Greene
56. Aaron Burr, it's cold in here.
57. Oculus Prime.
58. Times Square heals all wounds.
59. Don't harbor any ill will towards me.
60. Central Bark.
61. We're off to new Heights.
62. You really do Ramble on.
63. I want to donate some Plaza.
64. Red Hook, Line, and Sinker.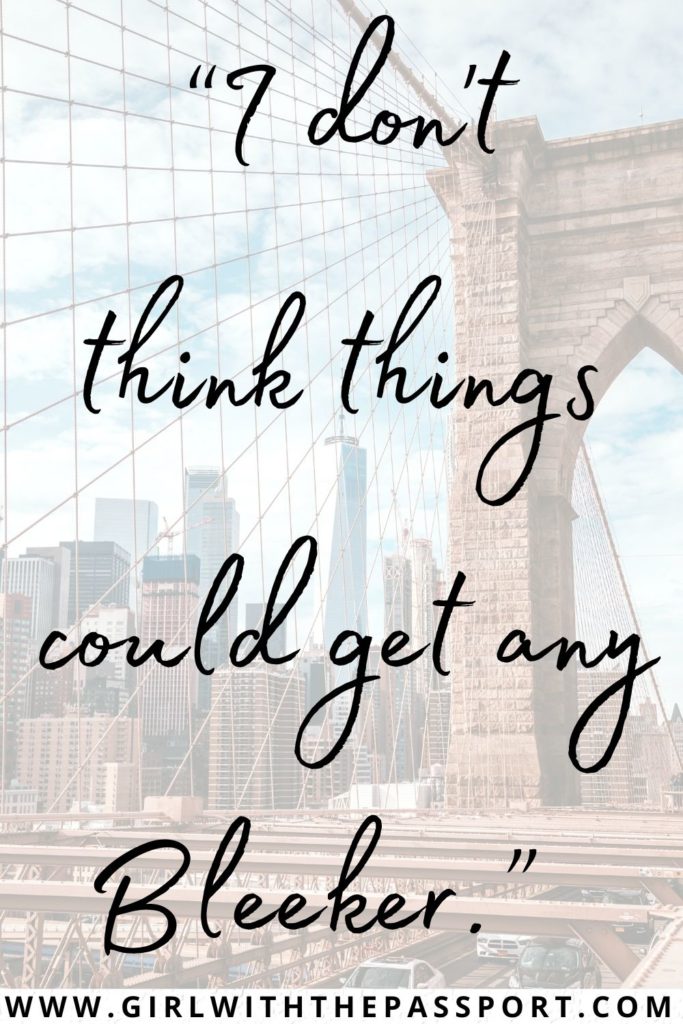 65. I don't think things could get any Bleeker.
66. Kids in the City Hall.
67. New Amster-d***!
68. Everyone needs a Murray friend.
69. Jamaica-n me crazy.
70. I want a bedtime Astoria.
71. I really need your Flatiron.
72. Yacht's that all about?
73. Lake Expectations.
74. Come on, Wharton you talking about?
75. Come on kids, It's Bed-Stuy time.
76. I like my Prospects.
77. What's this Woolworth?
78. Rockaway Baby.
79. We're all out of Stock.
80. I can't see the Forrest Hills for the trees.
81. Your breath is so and you need tenements.
82. Are you a Gramercy Nazi?
83. Rockwell the Casbah.
84. I'm the King Kong of the world.
85. I'm pretty Plaza-tive.
86. Now, don't get in a Tiff.
87. Tex-Mex and the City.
88. Words can't espresso how important this is.
89. You usually have a Greenpoint.
90. You and whose Grand Army?
92. I plead the Fifth Avenue.
93. I had a sleepless night before visiting the Empire State Building.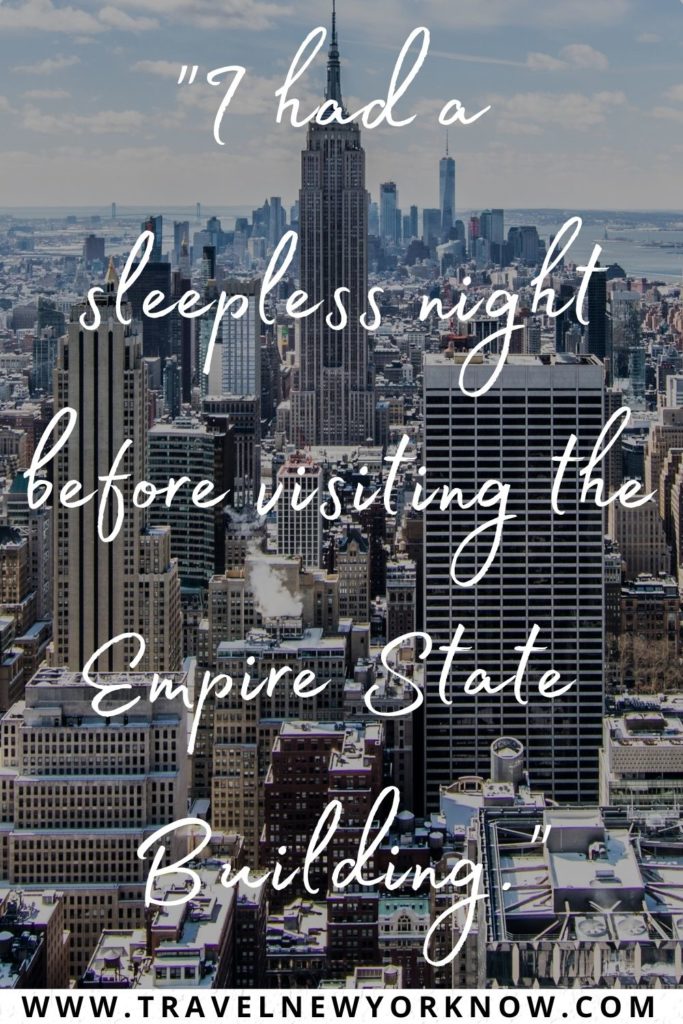 94. No crepes til Brooklyn.
95. I hope our paths croissant again in New York.
96. Make sure to relish the good times in New York.
97. Taco-bout a great trip!
98. This soft pretzel has my heart in twists.
99. BREAKING NEWS: New York subway car breaks down after laptop explodes. When asked what happened, the NYPD responded: A Dell set fire to the train.
100. They really dropped the ball this New Years' in NYC.
101. I falafel after drinking so much.
102. I took my New Yorkie for a wall in NYC today.
103. You down with BEC?
104. Why hello Deli!
105 You can't get nothing Pastrami.
106. Dollar slice at ya boy.
107. It's raining Katz and dogs.
108. We're Shack Shacking up.
109. Wo Hop to the left.
110. I wanna get a slice of the action.
111. Get me a pizza. It's the yeast you could do.
112. Paris is the city of lights but in winter, NYC is the city of tights.
113. I cold you, I love NYC
114. Absence makes MOMA heart stronger.
115. We're bae-goals.
116. My doctor said I need to eat more hole foods. So, I only eat bagels now.
117. You have a rye sense of humor.
118. Dumbo? Say it ain't so!
119. Tax-ing to NYC.
120. Your budget for NYC tax-ing you yet?
121. Oculus prime on my mind.
122. Ice cream Coney is a summer's delight.
123. Don't flurry, be happy.
124. I've got a Brighton idea.
125. Let me be Frank, this is a tasty New York dog.
126. Just Greenpoint the way.
127. NYC hot dogs are a weiner!
128. You're the cream cheese to my bagel.
129. On Sunday, bagels feel holey.
130. Big Apple-tini anyone?
131. Taking cheesy selfies in NYC.
Additional New York Puns Resources You'll Love
There you have it! That just about wraps up this guide to the best New York puns of them all.
Tell me, did your favorite puns about New York make the list? If not then let me know in the comments below!
And if you found this post useful, be sure to join our email list before pinning this post now so that you can read it again latter!