Ready to explore all that New York's Hudson Valley has to offer? If so then. run, don't walk, to this historic, riverfront town and experience all of the very best things to do in Beacon NY.
Because this tiny town? Well, it's a straight-up hipster's paradise that comes complete with chic art galleries, cool coffee shops, contemporary museums, and boutique hotels – making it an ideal destination for exhausted millennials (like me) – or anyone really who is just tired AF – who are looking to escape from the frantic pace of NYC.
So, if you want to enjoy all of the top things to do in Beacon New York but just don't where to start, then this is the post for you!
Because I'm about to reveal all my very best, insider tips on where to stay in Beacon, how to get to Beacon from NYC, and where to go to enjoy the best museums, restaurants, shopping, theater, and hiking trails around.
After all, I've been living near the Hudson Valley for well over 30 years and know for a fact that Beacon is nestled away in the Hudson Highlands – a supremely scenic place that is brimming over with fantastic hiking trails and amazing views of the Hudson River.
That's why, whether you're a weary day tripper from NYC or are looking for a quiet weekend getaway in the Hudson Valley, then Beacon is the ideal destination for you!
This post may contain affiliate links. Please see my disclosure for more information. As an Amazon Associate, I earn a small commission from qualifying purchases.
How to Get to Beacon, NY from NYC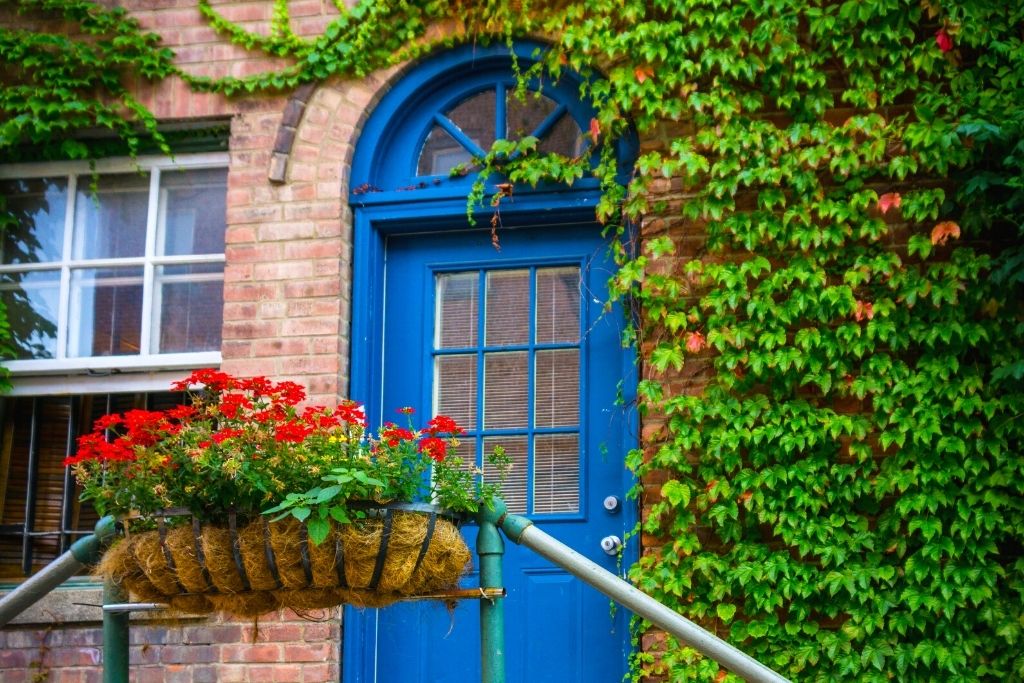 The easiest way to get to Beacon, NY from NYC is by train. The journey will typically take anywhere between an hour and a half and an hour and forty-five minutes and you can do it one of two ways.
From Grand Central ( hour and a half) – Just take the Hudson line bound for Poughkeepsie and get off at Beacon station. This is the easiest and most direct route.
From Penn Station (hour and forty-five minutes) – Take an Amatrak train and get off at Poughkeepsie station. Once here, transfer to the Hudson line and take the train bound for Grand Central to Beacon.
Where to Stay in Beacon, NY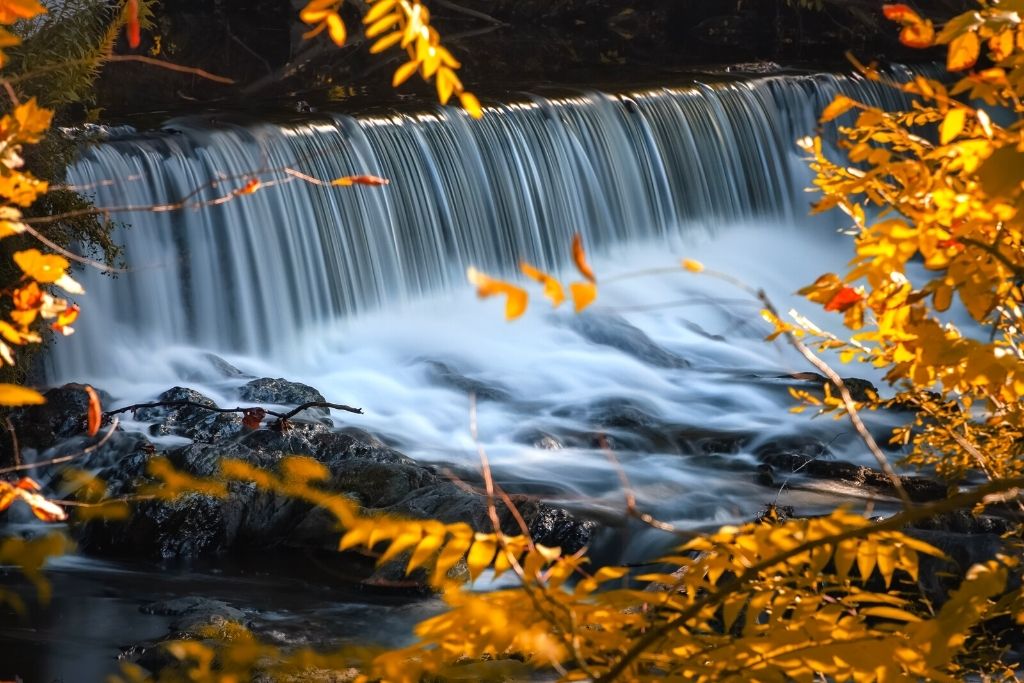 Luckily for you, there are a TON of amazing places to stay in Beacon, NY. So, don't feel like you need to rush back to NYC after enjoying some of the best things to do in Beacon NY.
And some of the best hotels in Beacon NY include the following:
The Dutchess Inn & Spa (luxury, Beacon) – Located right in the center of town, this adults only hotel is a mere 13-minute walk from the train station. It also features a wide selection of Colonial-inspired rooms that include WIFI, flat-screen TVs, and balconies overlooking the river. A complimentary continental breakfast is also included with your stay, as is access to a roof-top terrace. There's also a spa that offers yoga classes and massages on-site, as well as an amazing art gallery.
Beacon Bed and Breakfast (luxury, Beacon) – Hidden away in the heart of town is this charming, privately owned bed and breakfast. Not only do the owners take the time to make you feel right at home, but six rooms here are exceptionally clean and include fantastic, modern amenities like premium toiletries and blackout drapes (my personal fave). A complimentary continental breakfast is also included with your stay here, which is great for me since I am all about the free food.
The Roundhouse (lucury, Beacon) – Hidden away inside a former textile mill, this stunning, industrial-chic hotel is well located in the center of town (a little over a mile from the train station). Rooms here are minimalist but comfortable since they have everything you need for an uber-fab stay. There's also a delicious on-site restaurant that serves gourmet meals and offers diners sweeping views of the area through amazing, floor to ceiling windows.
Pro Tip: If you want to stay overnight after enjoying some of the best things to do in Beacon, NY but are on a tight budget then try booking a budget hotel in nearby Poughkeepsie, NY. There are tons of budget-friendly chain hotels in the city, which is just a short drive from Beacon.
Best Things to do in Beacon, NY
1. Dia Beacon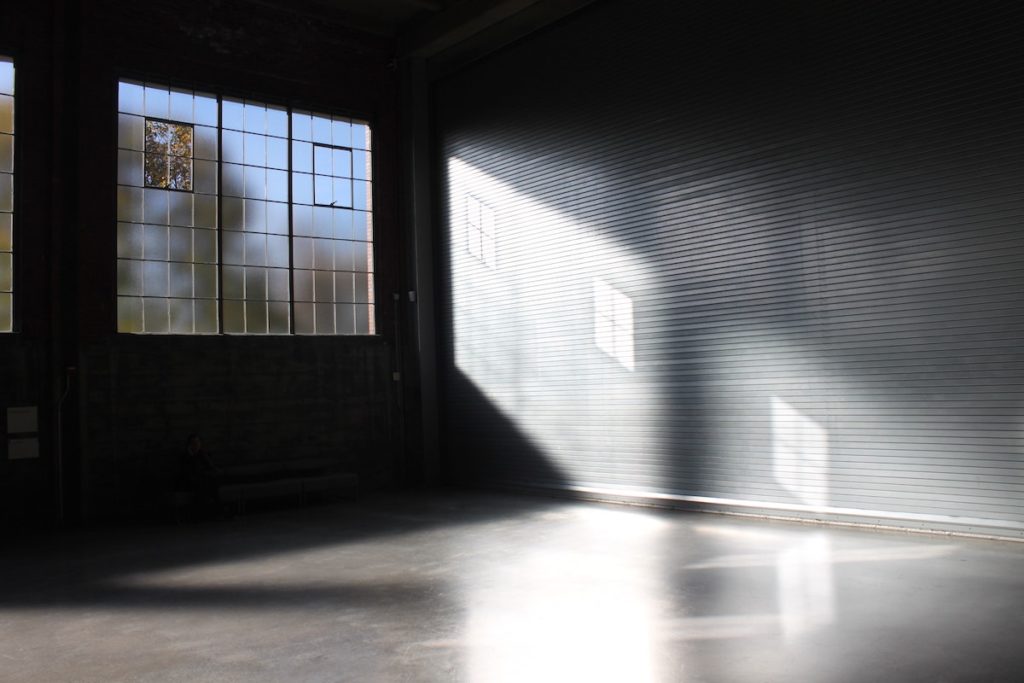 Founded back in 2003 – inside a former 300,000 square foot Nabisco box printing factory – this awe-inspiring, contemporary art museum (aka works from the 1960s through the present) overlooks the Hudson River and is home to a large permanent collection of works by artists like Richard Serra, Louise Bourgeois, Dan Flavin, and Gerhard Richter.
Thankfully though, just to keep things extra fresh, the museum also regularly hosts large-scale sculptures and exhibits that are temporarily on display.
So, there is always something new to see inside on the best things to do in Beacon, NY. And if you're not sure where to start, try joining a free, guided tour of the facility on weekends at 12:30 pm and 2:00 pm.
Pro Tip: Plan your visit to Beacon for the second Saturday of the month to enjoy the aptly named, "Second Saturday", when local shops and galleries stay open until 9:00 pm.
Address: 3 Beekman Street, Beacon, New York
Hours: Open Friday through Monday from 10:00 am to 5:00 pm.
Price: Tickets are $15 for adults, $12 for students/seniors/people with disabilities, and free for children 12 and under. Advanced reservations are also required.
2. Boscobel House & Gardens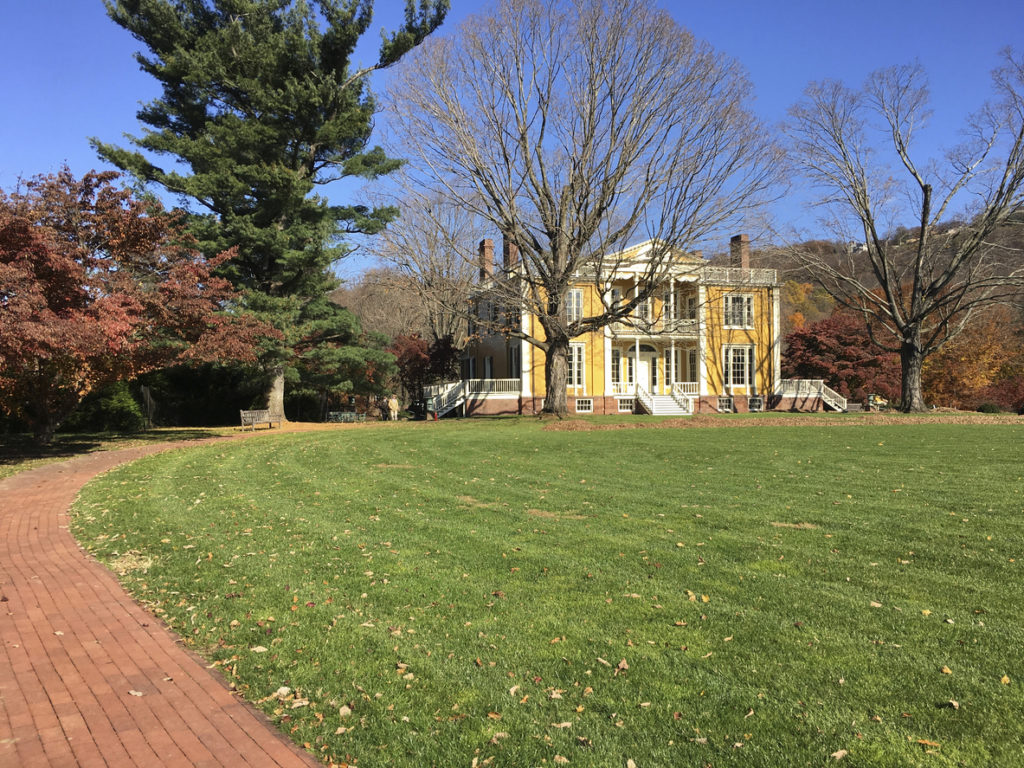 Dating all the way back to 1808, this historic, Federal-style home and proud estate once belonged to avid Loyalists living in the area.
As of the 1950s though, the residence fell into complete disrepair and was eventually demolished – but not before historians saved as many pieces of decorative arts and historic furniture as humanly possible.
Later, all of these amazing historic artifacts were once again reassembled inside the mansion that you see today, which sits about fifteen miles north of where it once stood – overlooking nearby Consitution Marsh and nearby West Point.
So, if you want to see one of the most impressive collections of historic decorative arts in the area – and one of the best things to do in Beacon, NY – then stop by this uber-fab historic home and take a guided, 45-minute tour of the facility and its expansive, 65-acre grounds.
Pro Tip: Time your visit right and you'll be able to see one of many special events here, like the Hudson Valley Shakespeare Festival, which is routinely held here in the evenings throughout the month of July.
Address: 1601 Route 9D, Garrison, NY, 10524
Hours: Currently the grounds – not the residence – are open to visitors Friday through Monday from 9:00 am to 7:00 pm.
Price: Tickets are $12 for adults, $10 for seniors, $6 for children 5-18, and free for children under 5.
3. Bannerman Castle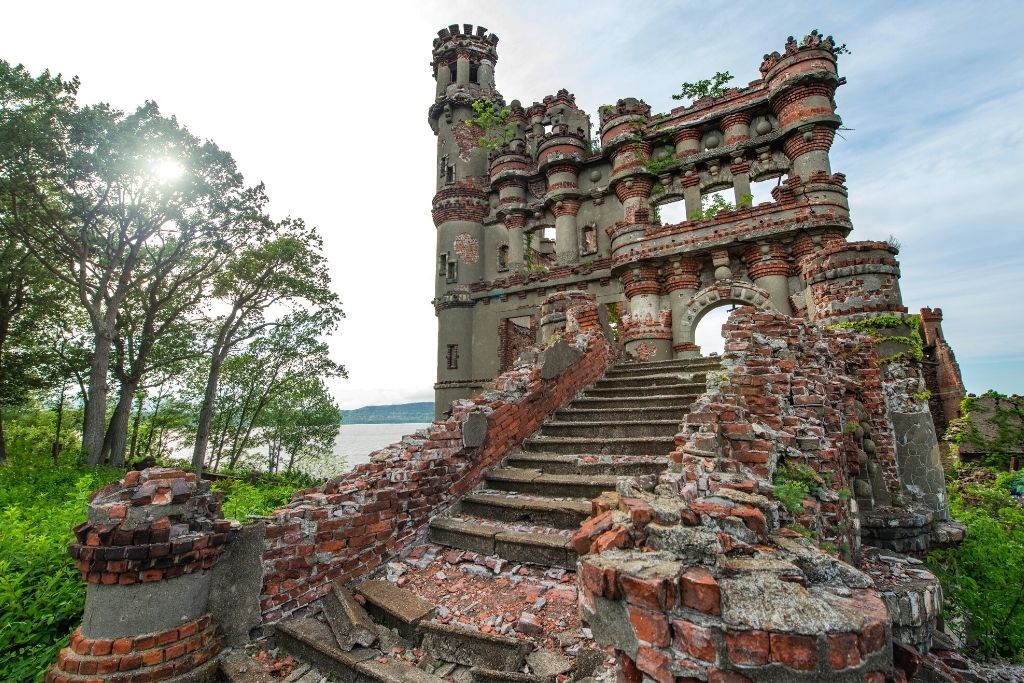 Want to feel like you've traveled all the way to Scotland without actually leaving New York? If so then check out Bannerman Castle.
It's hidden away on Pollepel Island in the Hudson River and sits on 6-acres of land that was once owned by the Scottish Bannerman family in the early 20th century.
And since this is one of the best things to do in Beacon, NY that is on an island, you'll obviously need to take a boat/tour here so that you can explore the castle ruins for yourself!
Personally, I'd opt for this 2.5 hour Bannerman Castle walking tour and cruise. Because even though you can't actually go inside the castle itself (it's falling down), you can still explore the island and learn all about the area's rich history after a leisurely, 30-minute cruise aboard the Estuary Steward.
Also, be on the lookout for other special events that are routinely held on the island, including farm-to-table dinners, movie nights, butterfly tours, live musical tours, and kayaking/walking tours.
Pro Tip: If you want to save yourself a little bit of money and enjoying kayaking, then you can always paddle yourself to the island and do a self-guided tour.
Address: Beacon Institute Floating Dock is where the tour departs from.
Hours: The tour is 2.5 hours long and departs Thursday through Sunday at 6:00 pm Thursday/Fridays and at 11:00 am, 12:30 pm, 2:00 pm, and 3:30 pm Saturday/Sunday. Times do vary by season so check this website for more info.
Price: Tours start at $40 per person for adults and $35 for children 11 and under.
4. Explore Main Street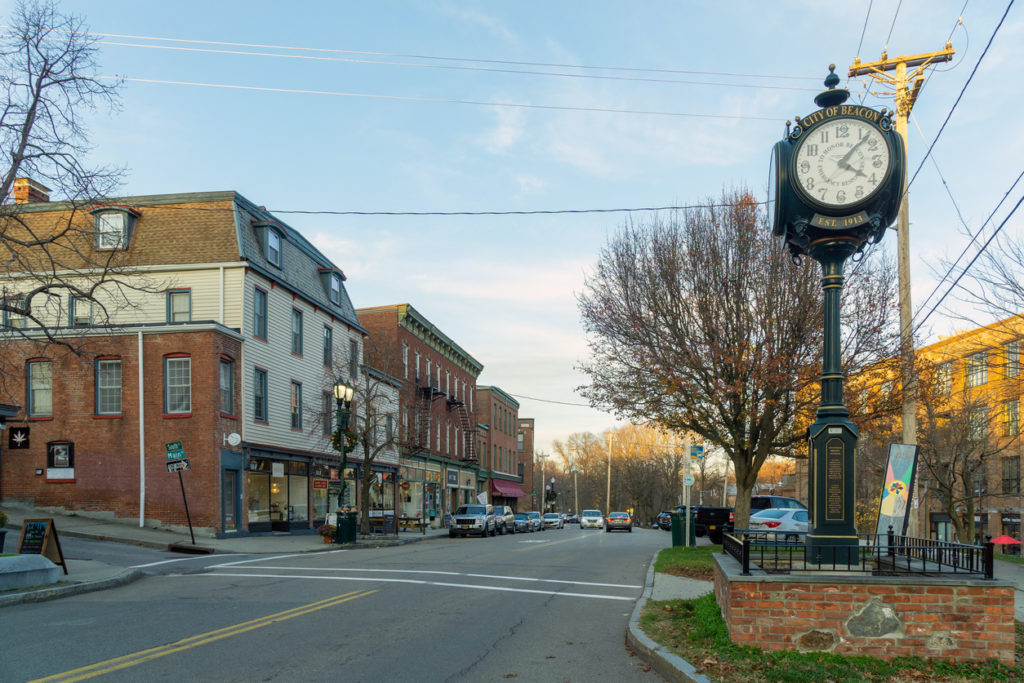 If you really want to feel and understand what Beacon is all about, then you'll spend an afternoon (at least) walking along Main Street and exploring some of the shops, restaurants, and art galleries that can be found there.
Honestly, though, it's really easy to find since it's right near the Metro-North train station, is smack dab in the center of town, and is basically a total hub of activity.
But if you're not 100% sure where to start when checking out some of the best things to do in Beacon NY on Main Street, then here are some of my top picks.
I'd personally start at the top of Main Street, near the intersection with 9D and Bank Square Coffeehouse, and work your way down the street.
Bank Square Coffeehouse – The only thing better than the artsy/eclectic decor is the service and the warm/welcoming vibe of this place. Just a great place to hang out with piece of Shephard's Pie and a peanut butter/chocolate frappe or mocha latte.
Hudson Beach Glass – Tucked away inside a former firehouse, this art gallery has been around for 30+ years and features a fantastic selection of glass sculptures from local artists.
Beacon Post Office – This building is actually on the National Register of Historic Places and has a stunning, hand-painted map of the Hudson Valley inside that showcases various historical events. Well worth a quick peek.
Glazed Over Donuts – These homemade donuts come with your choice of toppings and glazes. So, think of this as an uber-delicious, build your own donut kind of place. I like to be super bad when I'm here and get the ice cream donut sandwich. it's like two desserts in one!
Melzingah Tap House – With speciality cocktails and 23 different craft beers on tap, this is the place to go for a mulled cider, pretzel bites, a cheese platter, and a crispy chicken sandwich. I also love the super cool, ultra-artsy decor all over the place.
5. Enjoy the Beacon Flea Market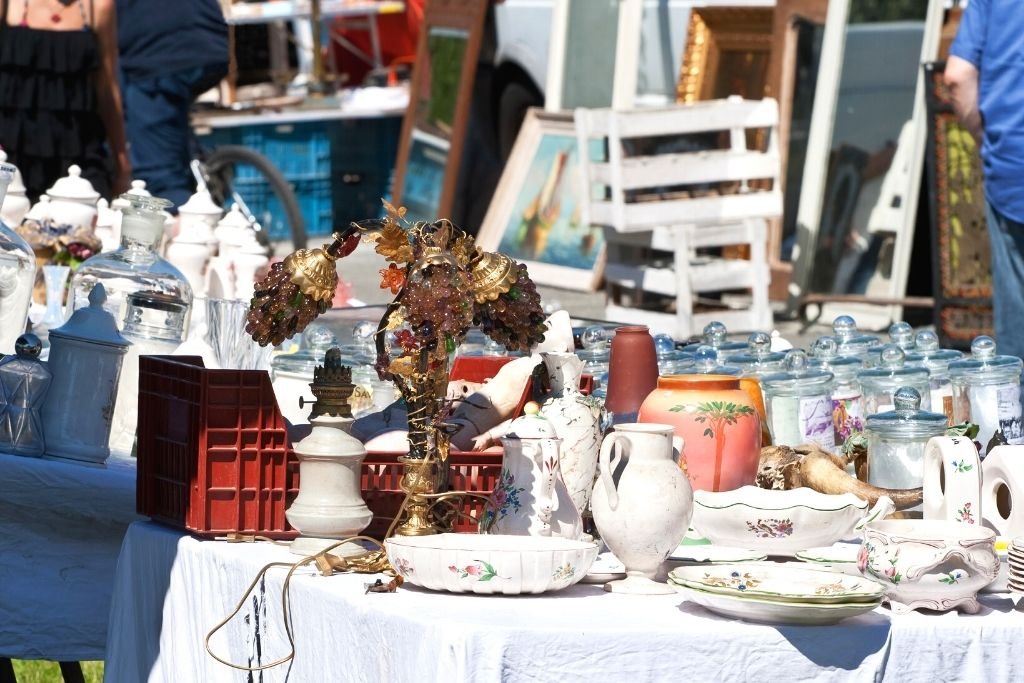 Stop by on a Sunday and you'll be treated to a treasure hunt of the most epic kind as 50+ vendors come together to sell anything and everything, including jewelry, books, old records, furniture, "vintage" clothes, and more.
Is there a lot more trash than treasures? Probably, but hunting for a proverbial diamond in the rough is all part of the fun as the streets come alive with people selling their wares.
And while the market doesn't technically start until 8:00 am, you can beat the crowds and swing by as early as 6:00 am since most of the sellers will already have their tables set up and be ready to go.
Yup, just another one of the best things to do in Beacon, New York if you feel the undying need to shop til you drop on a quiet Sunday morning.
Pro Tip: Be sure to stop by one of the local coffee shops or restaurants in the area for some sustenance since there are no food or drinks sold at the flea market in an effort to support local businesses.
Address: 6 Henry St, Beacon, NY 12508
Hours: Open Sundays from 8:00 am to 3:00 pm.
Price: Free but it depends on what you buy!
6. Story Screen Beacon Theatre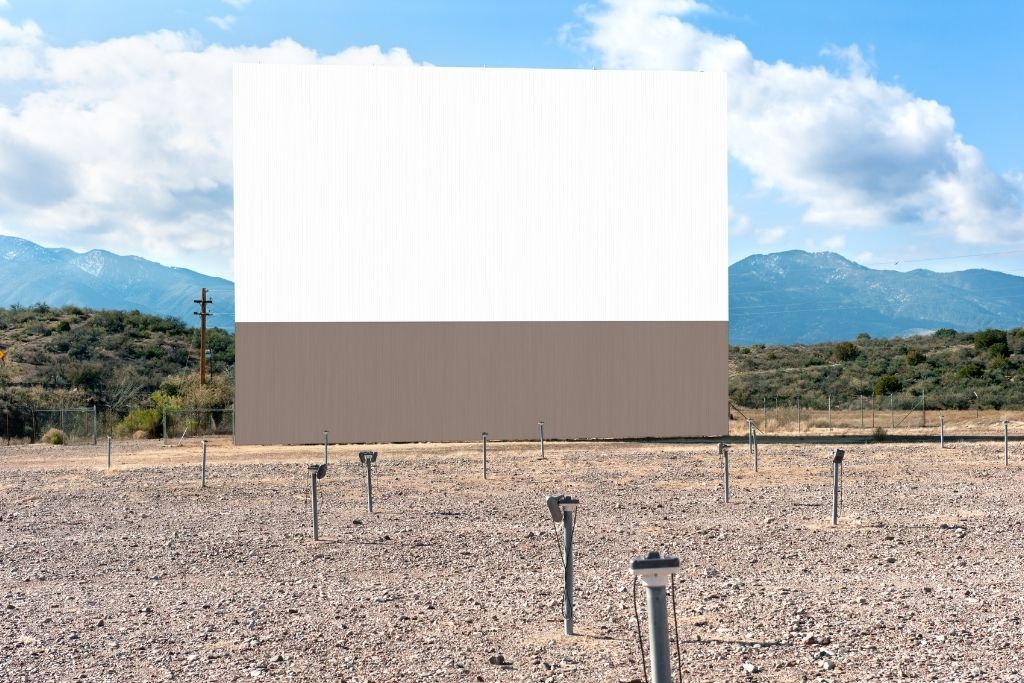 If you read my post about the top things to do in Poughkeepsie, NY, then you know ALL about my undying love for drive-in movie theaters.
Welp, if you feel like I do then the Story Screen Beacon Theatre might just be one of the best things to do in Beacon, NY for YOU!
See, it's a historic theater from the 1920s that features tons of awesome independent films in one of two different screening rooms, one that can accommodate 77 people and another that can accommodate only 22 people – talk about an "intimate" experience.
Anyway, seeing a movie here totally feels like a walk-through yesteryear as you gorge yourself silly on popcorn and Hudson Valley Co. marshmallows from the vintage concession stand.
But wait, because it gets better. See, because of the pandemic/popularity of the theater, the facility has now expanded to create the Story Screen Beacon Drive-In Theater.
Yup, just mosey on over to the park at USC and you can enjoy a movie just like they did way back in the 1950s! They also show nothing but classic films so don't expect any new releases here.
Space is limited though since the theater can only hold about 50 cars, so be sure to make a reservation – although, truth be told, it's actually required to see a show here anyway.
Address: 724 Wolcott Ave, Beacon, NY 12508
Hours: Shows are Wednesday through Sunday at 8:30 pm.
Price: Tickets are $10 each.
7. Shop for all the Goodies at the Beacon Farmer's Market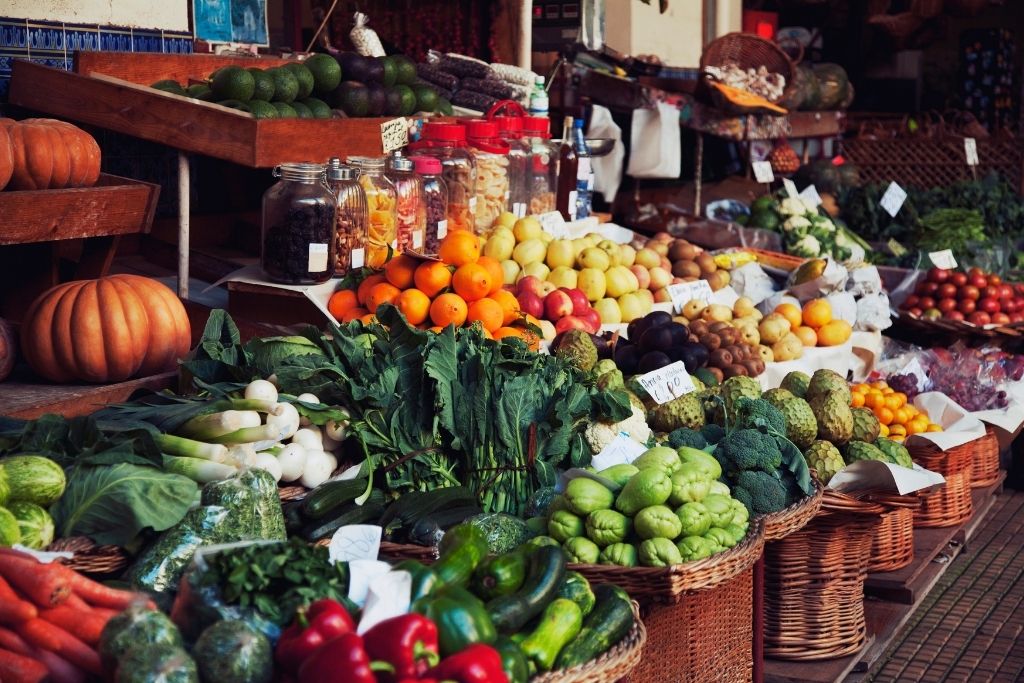 If you love eating ALL your feelings and think fresh produce is ultra-fab, then visiting the Beacon Farmer's Market is easily one of the best things to do in Beacon, NY for you!
And like the aforementioned flea market, the Beacon Farmer's Market is held every Sunday, except for the fact that this event is held all year long since, well, everyone loves a good farmer's market!
Anyway, be sure to stop by and check out some of the delicious treats that local Hudson Valley farmers have in store for you, like locally produced veggies, fruits, honey, cheese, bread, sauce, meat, and syrup.
Also, while everything here is delicious, some of my current fave food vendors are A Tart's Tart, All You Knead, Coyote Kitchen, Happy Belly, and more!
Pro Tip: Because it gets hella cold in Beacon, the farmer's market has an outdoor season and an indoor season. The outdoor season is May through November at the address listed below and the indoor season is from December through April at the VFW Hall at 413 Main Street.
Address: 223 Main St, Beacon, NY 12508
Hours: Sundays from 10:00 am to 3:00 pm (they close at 2:00 pm in the winter)
Price: Free! Unless you want to buy something!
8. Visit Mt. Gulian Historic Site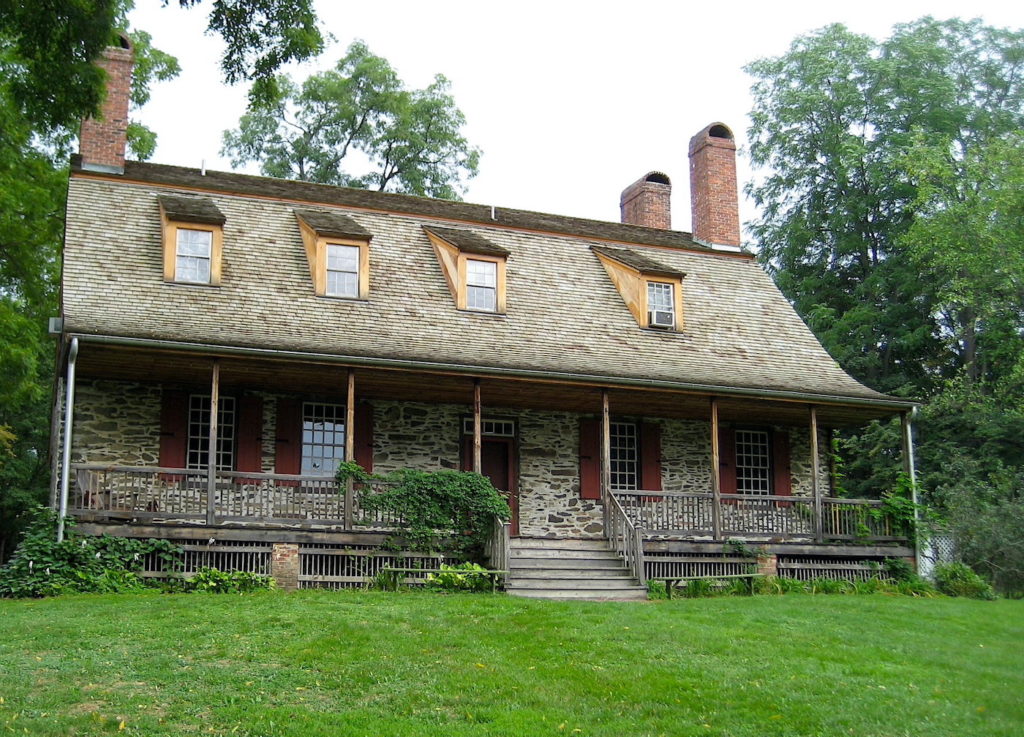 If you love history and taking a snappy (get it? because a snap can be a photo? Lame, I know) photo or two, then a visit to the Mt. Gulian historic site might be one of the best things to do in Beacon, New York for you!
Because this place? Well, it's next-level gorgeous and a common wedding venue for anyone looking to have a reception in the area.
More than that though, this enchanting, 44-acre area estate is home to a fully reconstructed 18th-century Dutch homestead with a 1740's Dutch barn and an accompanying heritage garden that is well-maintained and exceptionally beautiful.
Yeah, apparently the original home – which was owned by the Verplanck family – was destroyed in a fire in 1931. However, their original barn remained, which is why their former home was later rebuilt and opened to the public as a historic site in 1975.
So, explore the vast grounds, take a tour of the colonial-era home with an original cellar kitchen and beehive oven, marvel at the authentic Dutch doors on the exterior, explore a museum room with 19th-century artifacts, view the southeast dining rooms, and enjoy the pure awesomeness of this immortal place.
Address: 145 Sterling St, Beacon, NY 12508
Hours: Tours of the historic home, Dutch barn, and heritage garden are available Fridays and Sundays at 12:00 pm, 1:00 pm and 2:00 pm through October 24th.
Price: You must make a reservation and tickets are $10 for adults, $8 for seniors, $5 for children 6-18, and free for anyone under 6.
9. Explore the Madam Brett Homestead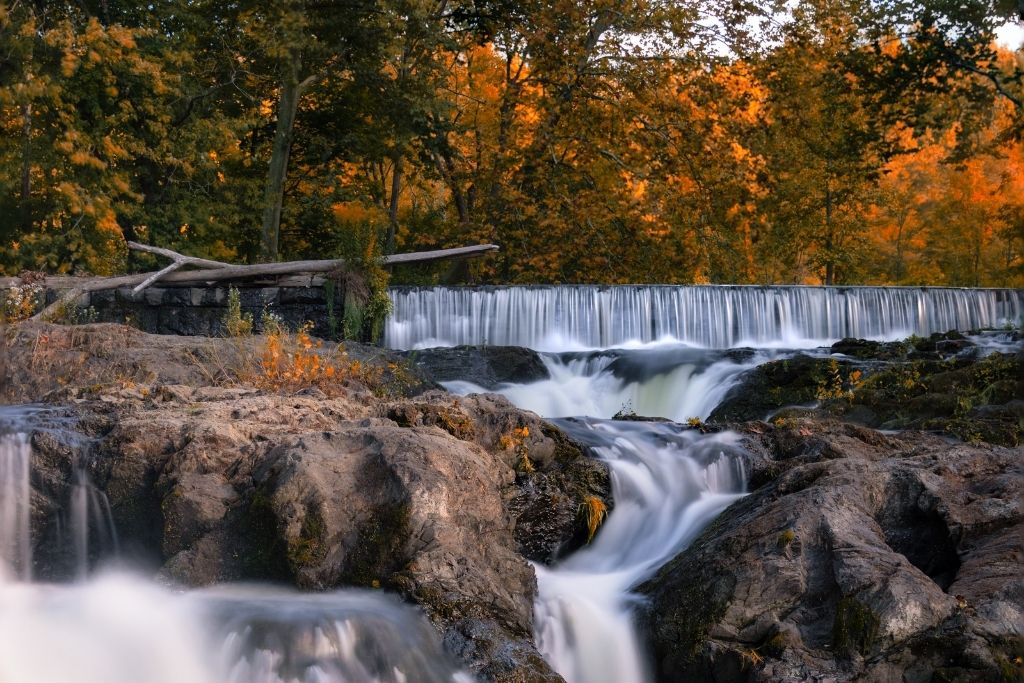 Ready for even more historical grander in Beacon, NY? Well, if you're emphatically nodding your head, "yes" right now then mosey on over to the Madam Brett Homestead.
It was initially constructed in the 18th century when Roger and Catheryn Brett low-key fled the city and relocated to picturesque Dutchess County.
Once here, they built this Dutch-style home around 1709 and kept it all in the family (get it again?) for well over seven generations.
As a result, it is now one of the oldest building's in the region and is a great place to go and see what life was really like in the 1700s.
Because as you tour the home, you'll explore seventeen different rooms that are all fully outfitted with furniture that was actually used by the family, including the kitchen, drawing room, Federal-style dining room (with Chinese porcelain from the 18th century), and bedroom.
Also admire unique, architectural details like the scalloped shingles before strolling through the 5-acre homestead with a small brook and lovely little garden.
Address: 50 Van Nydeck Ave, Beacon, NY 12508
Hours: Tours are held every second Saturday of the month – May through December – from 1:00 pm to 4:00 pm.
Price: $5 per person.
10, Explore Mount Beacon Park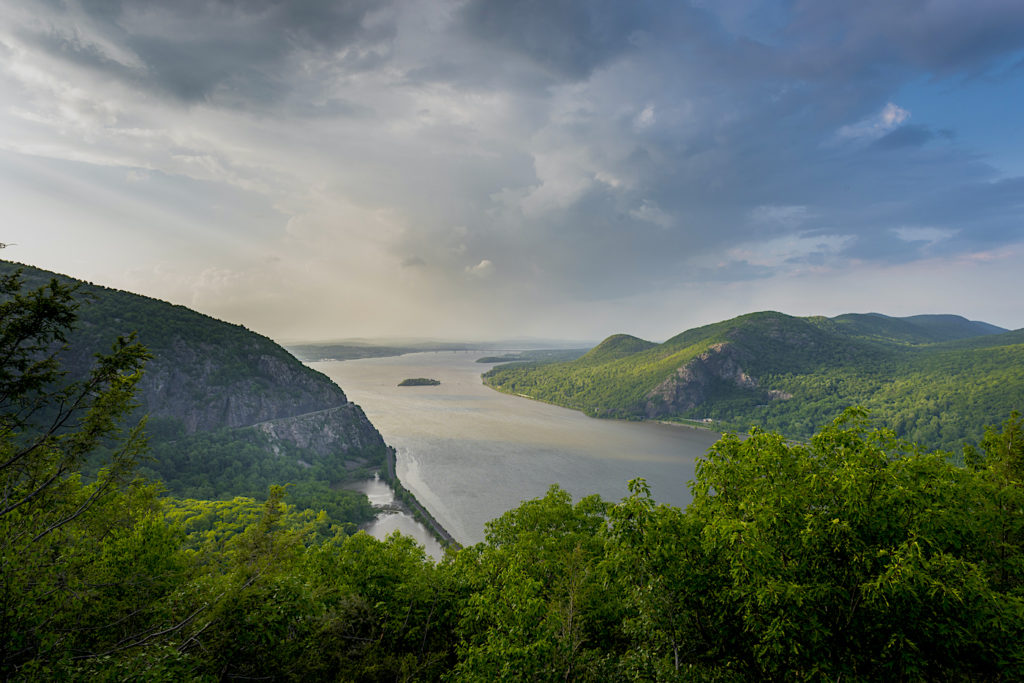 Since Beacon is located right in the middle of the Hudson Highlands, you know your girl over here has to include at least one epic hike on this list of the best things to do in Beacon, NY.
And the hike to the top of Mount Beacon is THAT hike since it is the tallest mountain in the area and offers prospective climbers stunning views that stretch out all the way to the Catskills on a clear, sunshiny day.
So, if you want to do this hella steep, moderately difficult, 2.2-mile out and back trail, head to the former access road for the now-defunct Mount Beacon Incline Railway.
Once here, you'll see a steep set of stone steps that will eventually lead to an observation area that is a sneak preview of the stellar view at the top.
Continue up and be sure to climb the sixty-foot tall, South Mount Beacon near the top for killer panoramas that can extend out to Albany and Manhattan.
Address: The parking area is right off of 9D near Bob's Corner Store.
Hours: Open all day, every day.
Price: free
11. Howland Cultural Center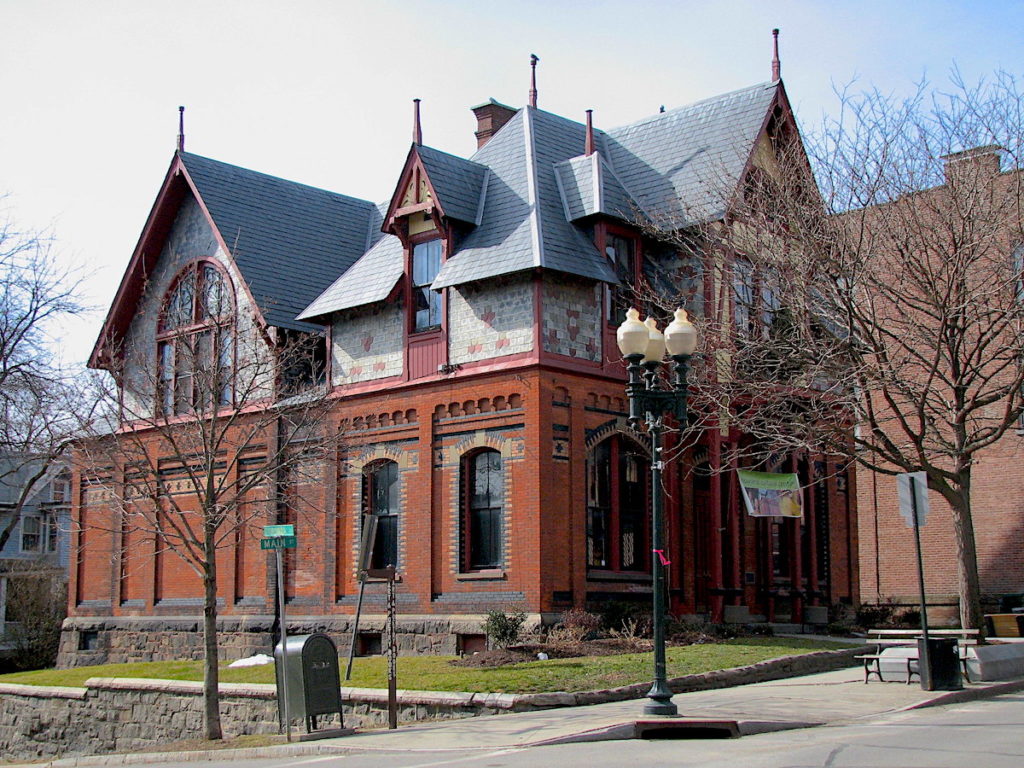 Yet another Beacon-erific building that makes it on the National Register of Historic Places (Sense a growing theme here?) is the Howland Cultural Center.
Originally built in 1872 by former Civil War general Joseph Howland, the building was first designed to be a summer home with distinct Norwegian Gothic-style architecture.
Eventually, it became the Howland Library and is now the town's ever-popular cultural center – a place that has showcased various local events, for the past 41 years – to help promote arts and culture in the area.
So, stop by today and experience various poetry, music, dance, theatrical, and fine arts events that are held here all throughout the year.
Address: 477 Main Street, Beacon, NY 12508
Hours: Varies by the event.
Price: Varies by the event.
12. Enjoy a Meal at the Towne Crier Cafe
Oh food, glorious food. How I love thee, let me count the ways. But, alas, let me not get all lyrical about Towne Crier Cafe and all the delish things you can eat here as you discover some of the other top things to do in Beacon, NY.
Instead, let me give you the inside scoop so that you can plan the perfect Beacon, NY itinerary. Now, this place has been around since 2013 and is known for its fantastic live music, decadent dessert, and epic brunch specials.
So, if you happen to be here on Sunday, stop by for brunch and enjoy swing, blues, jazz, and rock music from artists like Richie Havens and Pete Seeger.
Plus, added bonus? The concert area is separated from the dining room by a retractable wall. Therefore, if you're not super into the music then you can just enjoy your meal amidst the restaurant's comfortable banquettes, which are bathed in ample light from the large windows and high ceilings.
Pro Tip: Get the tofu curry, or a house burger (they use their own special blend of meat). Both are REALLY good. as are their desserts which are all made in-house. My personal faves are the Chocolate Truffle Torte, the Hazelnut Dacquoise, and the White Chocolate Lemon Cheesecake.
Address: 379 Main Street, Beacon, New York
Hours: Open Thursday from 4:00 pm to 9:00 pm, Friday from 4:00 pm to 9:30 pm, Saturday from 10:30 am to 9:30 pm, and Sunday from 10:30 am to 9:00 pm.
Price: Brunch entrees start at around $10 each but most are around $14.
13. Visit Long Dock Park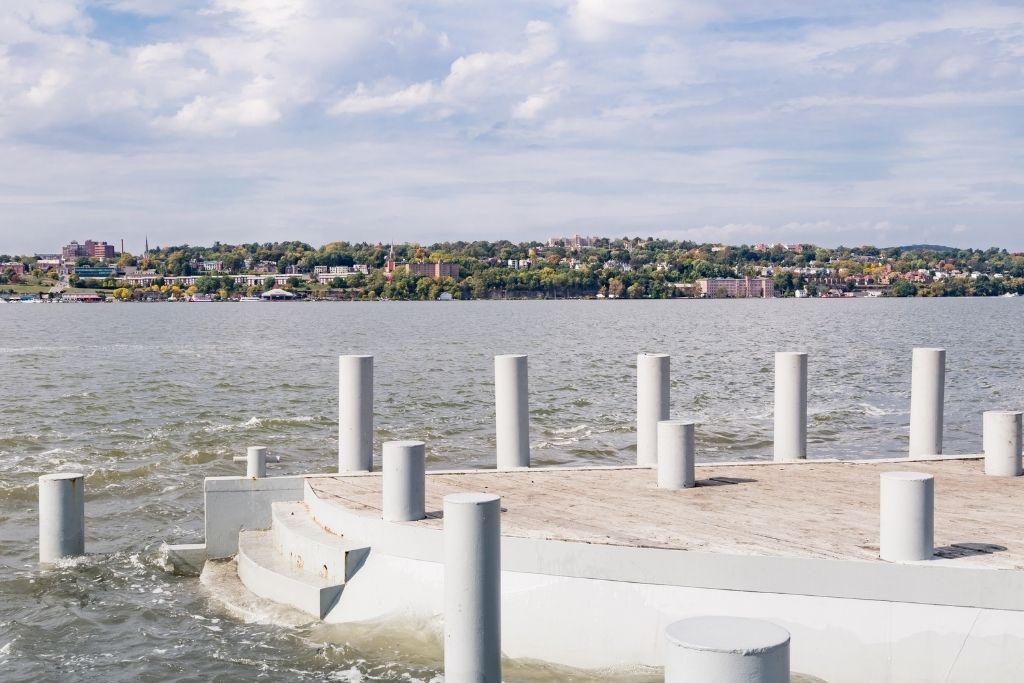 Want to behold the glorious, natural wonder of Beacon, New York? If so then mosey on over to Long Dock Park right on the Hudson River.
It was created out of an old dock (hence the name) that was used to help ferry railroad cars across the river back in the 19th century.
Since then though, this thin slice of heaven has been transformed into a fantastic little spot where you can relax, admire the scenic riverside views, have a picnic, go fishing, and see an awesome outdoor sculpture from artist George Trakas.
And while you're here, be sure to stop by the park's fully restored, 19th-century red barn. It currently houses the Scenic Hudson's River Center and is a great place to go for arts as well as environmental education programming.
Pro Tip: Be sure to stop by the concession stand, where you can rent out paddle boards and kayaks on a hot summer day.
Address: 23 Long Dock Rd, Beacon, NY 12508
Hours: Open daily from 6:00 am to 8:00 pm.
Price: Free!
14. Creep Yourself Out at the Craig House Institute
If you love getting scared almost as much as I do then a visit to the Craig House Institute is easily one of the top things to do in Beacon, New York for you!
it's currently a large, long-abandoned, Victorian mansion that was originally built by former Civil War general Joseph Howland in 1859 – like another building on this list.
Originally known as Toranda, the house was eventually converted into the country's first private psychiatric hospital in 1915, where famous author F. Scott Fitzgerald took his wife to get some much-needed care (Frances Seymour – Jane Fonda's mom – actually committed suicide here in 1942 and Rosemary Kennedy was left here after her lobotomy).
And while the hospital finally closed in 1999, the estate remains, overlooking the Hudson on 60 acres of well-forested land that is home to now abandoned swimming pools and golf courses
So, if you're feeling super brave, stop by and see the home's perfectly preserved interior. Just note that this place is privately owned and NOT open to the public.
Therefore, if you visit you are doing so at your own risk.
Pro Tip: If you really enjoy visiting ruins, you could also check out the remains of Dennings Point Brickworks and the last remnants of the Old Beacon Hat Mill near Madam Brett Homestead.
Address: 7 Craig House Lane, Beacon, New York, 12508
15. Visit the Long Abandoned Dutch Reform Church Cemetery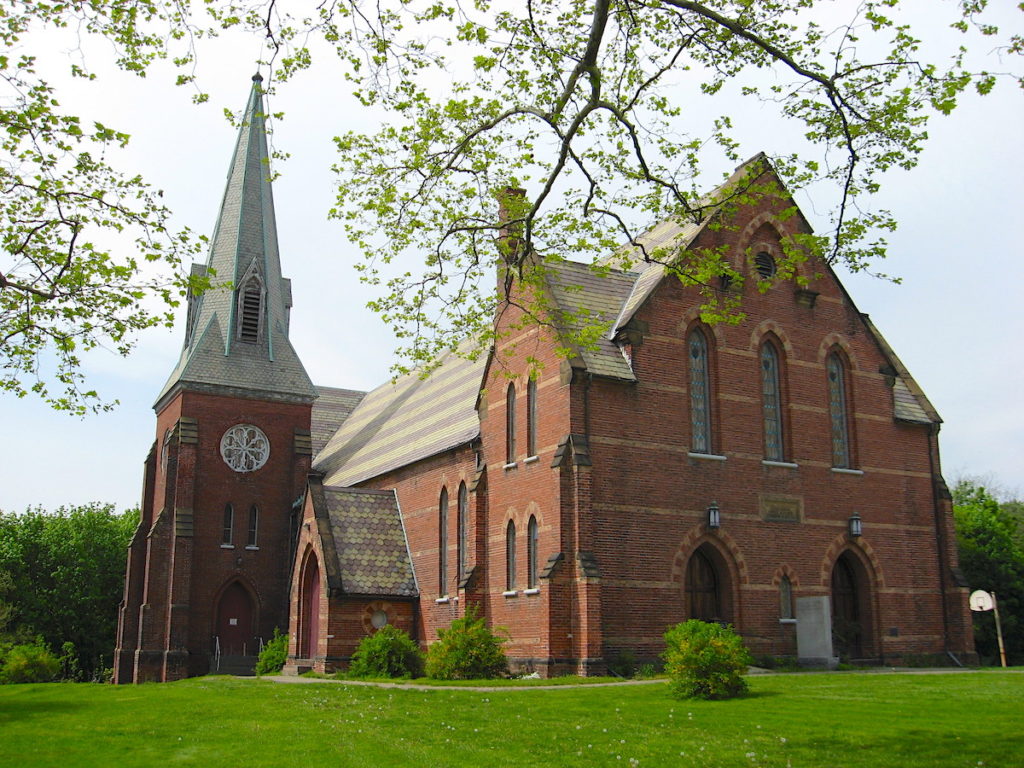 This is another one of the best things to do in Beacon, New York if you're looking to get creeped out beyond belief for Halloween.
Because this abandoned cemetery sits high atop a hill that overlooks the always gorgeous, Hudson River. It also belongs to the Reformed Dutch Church here, an institution that was first established in 1859.
Still, a thriving congregation today, the church itself features stunning, Victorian-Gothic style architecture that is beautiful to behold.
However, dare to go beyond the church and you'll find a cemetery filled with crumbling graves that date back to any time between the 1850s and the 1920s.
In fact, some of the mausoleums here are so crumbled that you can actually see human skeletons on the ground. So, if you have an unbelievably strong stomach then this may be a truly haunting place for you to visit.
Just note that the cemetery technically belongs to the church and sits just behind it – on a steep hill. So, there are several "No Trespassing" signs that indicate that the church really doesn't want you here. Therefore, visit at your own risk.
Address: 1113 Wolcott Avenue, Beacon, New York, 12508
16. Eat at a Dr. Who-Inspired Cafe (aka the Pandorica)
If you're ALMOST as nerdy as I am then run, don't walk to the Pandorica since it's a super unique, Dr. Who-themed restaurant that is easily one of the best things to do in Beacon NY.
So, step inside and uncover a super cool menu filled with iconic British dishes that are perfectly balanced out by their insanely large selection of fantastic teas.
And while everything on the menu here is good, Try the Pork pile up which is bbq pork on french fries with creamy cheddar cheese sauce. Have a fish fingers and custard for dessert and all your foodie dreams will instantly come true (it's way better than it sounds).
And, added bonus? This place is conveniently located in the downtown area and the owner Shirley is super duper nice. She always makes you feel more than welcome and runs a whole host of trivia nights that are a whole lot of fun.
Address: 165 Main St, Beacon, NY 12508, USA
Hours: Open Sunday and Monday from 12:00 pm to 5:30 pm, and Wednesday through Saturday from 12:00 pm to 8:30 pm.
Price: Sandwiches start at $15.00 and they have great vegan options too!
17. Visit Clutter Gallery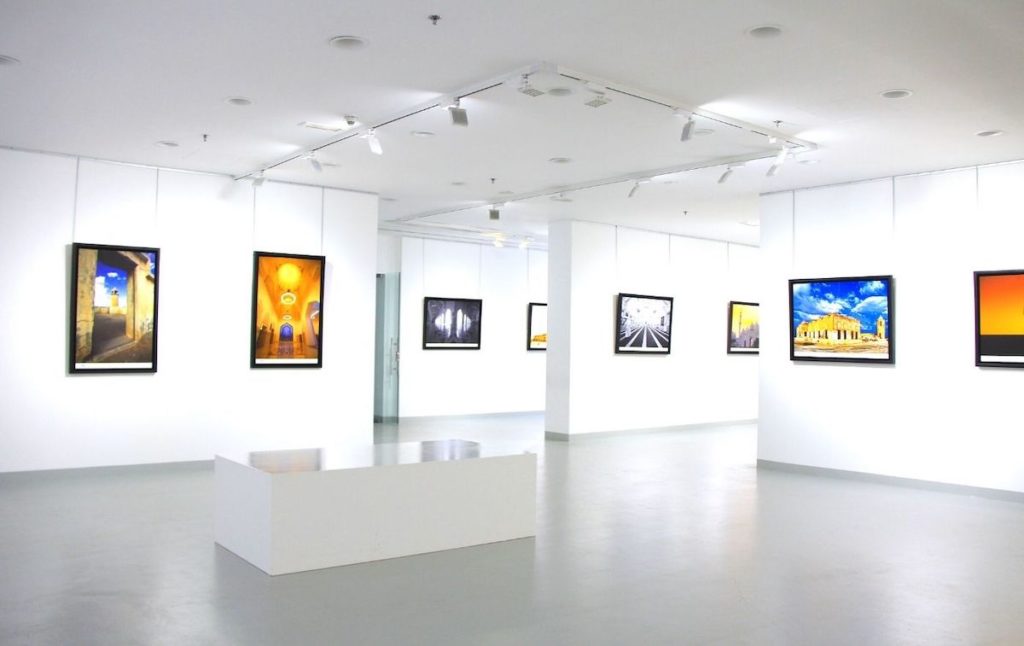 Another one of the best things to do in Beacon NY that can be found on Main Street is Clutter Gallery. It's a truly unique, contemporary art oasis that features a wide array of works from both seasoned and up and coming artists.
Basically, it was initially founded in 2004 to bring greater awareness to the subculture of designer toys and the underground art scene.
As a result, this space has now become a premiere destination for international toy lovers since pieces from global artists are routinely shown at openings on the second Saturday of every month.
I also love that this is one of those rare places where no one actually pressures you into buying anything. So, you can just stop by, enjoy the tranquil atmosphere, and stand in awe of the crazy awesome toy-inspired art all around you.
And if you really love art, be sure to check out their free, monthly publication about designer toy and sub-culture art.
Address: 163 Main St, Beacon, NY 12508
Hours: Open Monday through Friday from 10:00 am to 6:00 pm.
Price: Free, unless you purchase something
18. Kitchen Sink Supper Club
The Kitchen Sink Supper Club serves a 3-course tasting menu on Saturday and a chef's tasting menu on most Friday and Saturday evenings (early seating). Their Tasting Meal is offered with an optional beverage pairing that is made specifically for each menu and is served in a social setting.
They use fresh ingredients and recreate classic food with a twist. They rotate our menu about every four weeks and feature various foods, pairings, cuisines, and spices.
Children 12 and over may attend if they are well behaved as they don't have a kids menu. They also consider this place perfect for adult night out. If your party is 6 or more it is advisable to email them for proper reservation.
Food is served by Chef Brian Arnoff and the place is being headed by Jeff Silverstein.
If you want to make a reservation, click here.
Address: 157 Main St, Beacon, NY 12508
Hours: Open on Friday from 7:00 pm to 10:00 pm. Open on Saturday from 5:30 pm to 10:00 pm
Price: This varies.
Additional New York Travel Resources You'll Love
Well cool kids, that just about concludes this guide to 15 of the best things to do in Beacon, NY.
Tell me, did all your fave Beacon activities make the cut? If not then let me know in the comments below because I 100% want to check them out.
And if you found this post useful, be sure to sign up for our email list before pinning this now so that you can read it again later.