As someone who has lived in New York City for well over twenty years, let me be the first one to admit that 4 days in NYC is not nearly enough time.
Sure, this 4 days in New York itinerary is perfect for first-timers and will allow you to see some of the best attractions in New York City.
But, don't assume that this is nearly enough to see everything that this magical city has to offer. Because news flash, it definitely isn't.
I mean:, 4 days in NYC is barely enough time to explore Manhattan, let alone all the major boroughs in the city.
That being said though, I've lived in NYC my entire life and still haven't seen it all, even with the insane number of New York City itineraries I've created and done myself.
Therefore, no matter how much time you have allotted for your New York itinerary, you probably won't be able to see it all. Whatever that means. LoL.
Because I'm legit still trying to see it all. Like, every damn day.
However, 4 days in New York is enough time to visit many of the city's major attractions, as well as some of New York City's more local neighborhoods, where some of the best-hidden gems can be found (a week in New York City would be better obviously).
It's in these quiet parts of the city that you can a real for this place and understand what everyday life is like for real New Yorkers.
Truth be told though, I've given enough of my friend's private tours of the city to know that if you're not from the area, this place can be pretty damn overwhelming.
I mean, between the size of the city, the sheer number of things to do here, and how difficult it can be to navigate this beyond vibrant place, it can be totally overwhelming to try and plan a 4 days in NYC itinerary.
Well, fear not my faithful reader!
Because this super savvy New York local is here to help. Because in this post, I'm gonna lay out the perfect New York itinerary for you, answer all of your most pressing questions, and give you all of my secret, insider tips so that you can plan the best 4 days in NYC ever.
So, if you're ready, let's do this shiz and swan dive into this beyond amazing 4 days in New York Itinerary.
This post may contain affiliate links. Please see my disclosure for more information. As an Amazon Associate, I earn a small commission from qualifying purchases.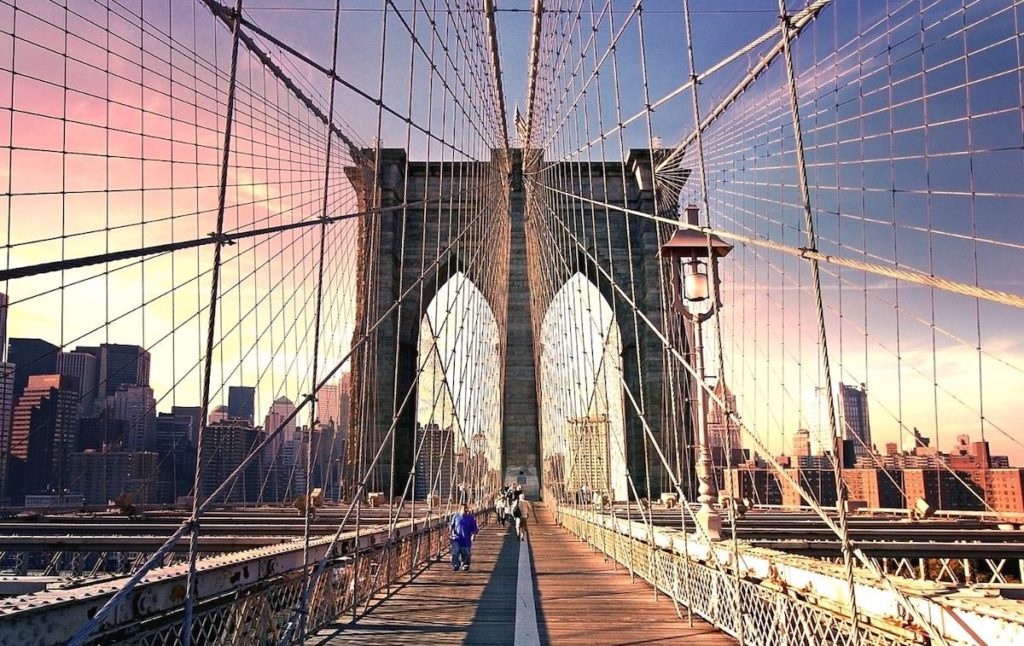 SPECIAL NOTE: This 4 days in New York itinerary is designed with a special type of visitor in mind. Therefore, if it's your first time in New York and you want to see most of NYC's top attractions, but still want to get a bit off the beaten path too, then this is 4 days in NYC itinerary for you. I
However, if you're a bit of an independent traveler who wants to explore the city on their own and who doesn't mind hopping on the subway to get somewhere, then this is also the post for you.
It's also worth noting that this is a suggested itinerary. Therefore, feel free to pick and choose what you want to do and what you want to take a hard pass on.
Just know that NYC really does put the ass back in massive (aka really big). That's why, if you modify this 4 days in New York itinerary significantly, you may have to endure an arduous ride on the subway or an extra-long uber ride as you attempt to make your way from point A to point B.
How much Money Do You Need for 4 days in NYC?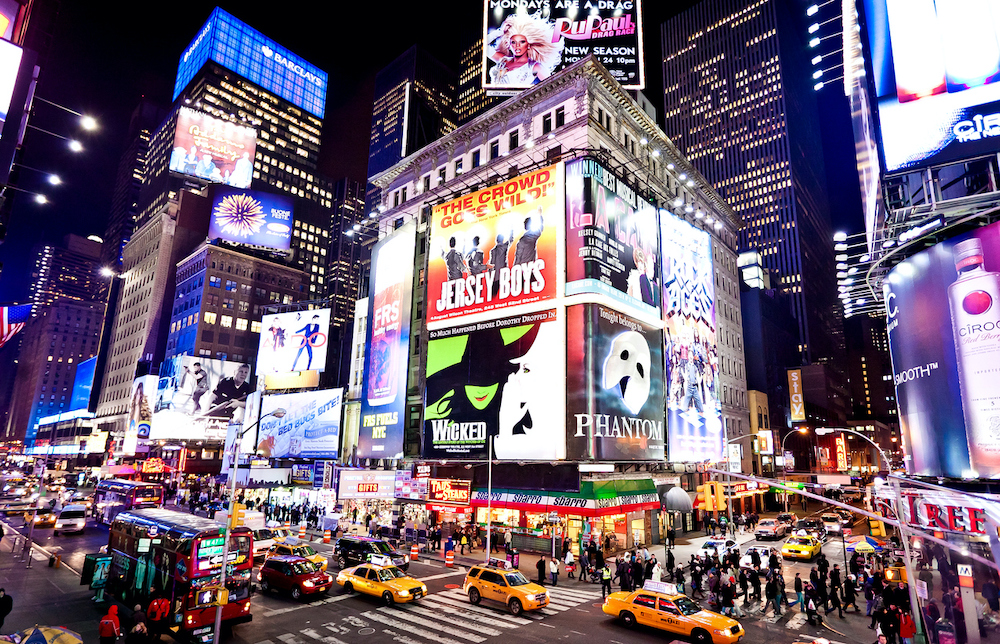 Oh, that's a great question. And the answer really depends on your budget.
Because sadly, New York really is as expensive as everyone says.
I mean, you could easily spend upwards of $500 a day when you factor in attractions, the cost of a hotel room, transportation, food, and more.
However:
I seriously doubt that most people actually have that kind of cash at their disposal. And if you do, umm, can I be you? Pretty please?
All jokes aside though.
To really enjoy your 4 days in NYC, I would plan to spend at least $60 a day on food, more than $100 a day on a hotel room (trust me, it will be hard to find a decent hotel room in New York City for under $150 a night), $10 a day on transportation, and at least $40 a day on attractions/activities.
You'll have to budget a bit more though if you plan on going out in the evening,
So yeah, to really enjoy the city and not be totally miserable, I'd plan to spend at least $200 per day at a minimum (and that includes the cost of your hotel per night).
But, if you're on an extremely limited budget, you can always check out my post on how to backpack in NYC like a local. I'd also suggest reading this post on some of the most affordable hotels in NYC, many of which are situated in Mid-Town and Lower Manhattan.
You know, just to make sightseeing a whole lot easier (Other areas you might want to consider staying in if you're on a budget include Astoria, Long Island City, Williamsburg, Clinton Hill, DUMBO, and more.
All are just a short train ride from Manhattan and can offer cheaper accommodation options than notoriously expensive Manhattan).
You can also go on a trip out of the city and embark on one of the many amazing hikes near NYC, all of which are incredibly cheap and stunningly beautiful.
When is the Best Time to Visit NYC?
If you are wondering when is the best time to visit New York, I got you. But the answer will depend on what you're into during your 4 days in NYC since this is a year-round hotspot.
So let me break it down for y'all:
Spring (March to May) -Springtime in NYC is awesome. The weather starts to warm up, and the city's parks begin to bloom to life with beautiful colors. You can also enjoy fun events like the Cherry Blossom Festival at the Brooklyn Botanic Garden or relaxing in Central Park. Just watch out for the rain.
Summer (June to August) – Summer in the city means tons of heat and humidity, making it prime time for outdoor activities. So, check out a wide variety of open-air concerts, festivals, and free flicks in parks like Bryant Park and Central Park. Just be ready for tons of tourists and sky-high hotel prices.
Fall (September to November) – Autumn is an amazing time to visit NYC since the weather is pleasant and Central Park comes alive with vibrant fall foliage. The cultural scene also cranks up a notch with Broadway shows and art galore. September and early October are also quieter, while the weather cools down later in the season.
Winter (December to February) – Winter in NYC is pure magic. Think Rockefeller Center's dazzling Christmas Tree and twirling around in Central Park on ice skates. Now, while January and February can be frosty, this is the perfect time to see museums and take in a Broadway show. You might even score some sweet hotel deals that will help keep your budget in check.
How Many Days to Spend in New York?
Another great question.
As I stated above, no matter how long your planned New York itinerary is, you probably won't be able to see everything that this amazing city has to offer.
However, you will definitely need at least three days to see all of NYC's main attractions.
But, obviously, between four and five days in NYC is better since you'll be able to see most of the city's main attractions, as well as some of the more unusual things to do in NYC too.
How to Get to NYC From the Airport?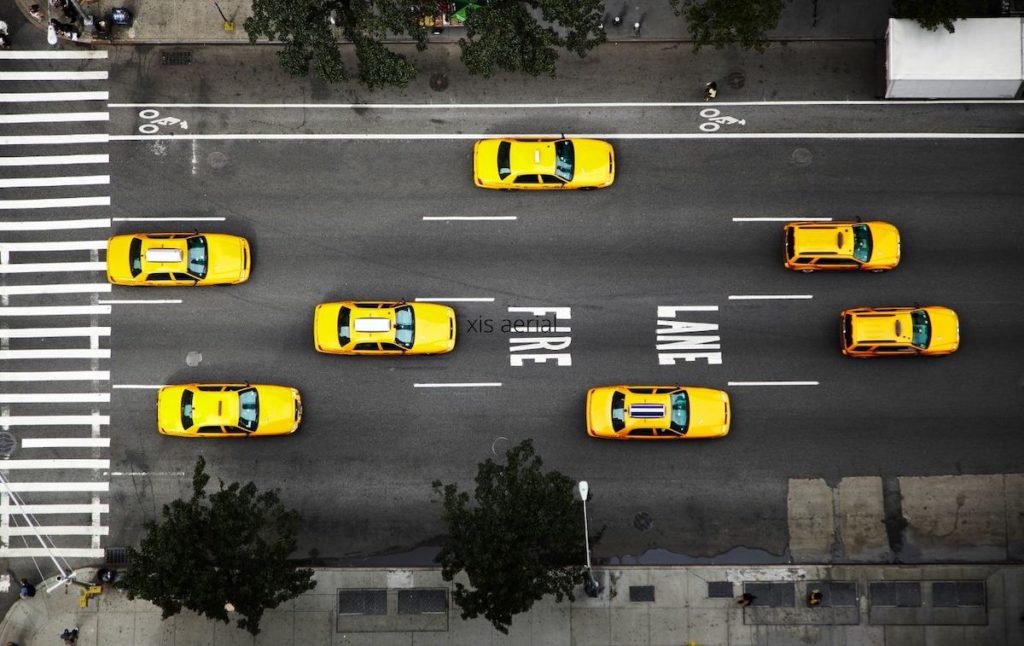 Because NYC has, count em, three major airports (LaGuardia, JFK, and Newark), I could easily write an entire post about how to get to NYC from the airport.
And guess what? I actually did and you can check that post out, right now.
Otherwise, the abridged version is that out of the three major New York City airports, I would definitely fly into JFK.
Because truthfully? LaGuardia is just a straight-up awful airport. Yes, it is conveniently located in Queens but, it really only handles domestic flights and doesn't even do that well since there are always delays and the service is terrible.
Newark on the other hand is okay but it's pretty far from the city since it's in New Jersey.
So, if you fly into Newark, just be prepared to endure 30+ minutes on NJ transit or a really long/ really expensive cab ride.
In contrast, when you fly into JFK, you can easily use the Airtrain, the A Train, or the LIRR to get where you need to go.
However, if you're totally averse to public transportation, or just have a sh*t ton of stuff to carry, you may want to just take a taxi.
Yes, they are expensive but they are super convenient since they will drive you directly from JFK to Manhattan in a relatively short amount of time (Go to a designated taxi stand and DO NOT accept rides from touts who are trying to get you to ride with them. It is a scam).
As of right now, a taxi from JFK to Mid-Town is a flat fare of $52, with a $4.50 surcharge during peak hours (4:00 pm to 8:00 pm weekdays). It is also customary to tip your taxi driver a few dollars so let's round up and say that the trip will cost you $60.
I know, it's a lot. But I told you, NYC is expensive.
However, if that price is a bit too steep, you can always take an airport shuttle from JFK to Manhattan instead.
A ride on one of these airport shuttles will typically cost between $19 and $25 per person. You just have to call them when you land and they will pick you up ASAP. You know, just in case your flight is delayed.
So, this could definitely be a viable option if you're traveling alone and don't want to drag all your stuff on public transportation.
However, wait times for shuttles and the actual time it takes to get into the city can be upwards of an hour since the shuttle picks up and drops off multiple people during a single trip to JFK.
Therefore, if you're traveling as a party of two or more, and totally hate public transportation, you may just want to take a taxi because if you divide the $60 fare by two, that's $30 per person which is really only a savings of about $10 per person.
But, since I typically travel alone, I have no one to split the cab fare with and end up just taking a shuttle to Mid-Town, like Go Air Link.
I mean, Go Air Link I did have to wait a while and it did take forever to get into the city since we had to pick up a bunch of people from other terminals.
But, the driver was nice, it was way cheaper than taking a taxi, and it was easier than taking the subway.
Because if you take public transportation from JFK to Manhattan, just remember that there is no direct connection between the two places.
Therefore, you'll have to get on the Airtrain at JFK and then transfer to the MTA in Jamaica, Queens.
And once you're on the LIR (AKA Long Island Railroad) you'll probably have to transfer again to the subway line of your choice, at least if you're going into Manhattan.
That's why this journey can take anywhere between an hour and an hour and a half, depending on where you need to go in the city (So, if you have a lot of luggage and are traveling during rush hour, you may not want to use public transportation).
Pro Tip: If you're traveling to NYC from anywhere on the East Coast, you may want to endure the annoyance of a long-haul bus ride and take a Megabus directly into Manhattan since they are super cheap and make getting into the city really easy.
Where to Stay in New York City for Your 4 Days in New York Itinerary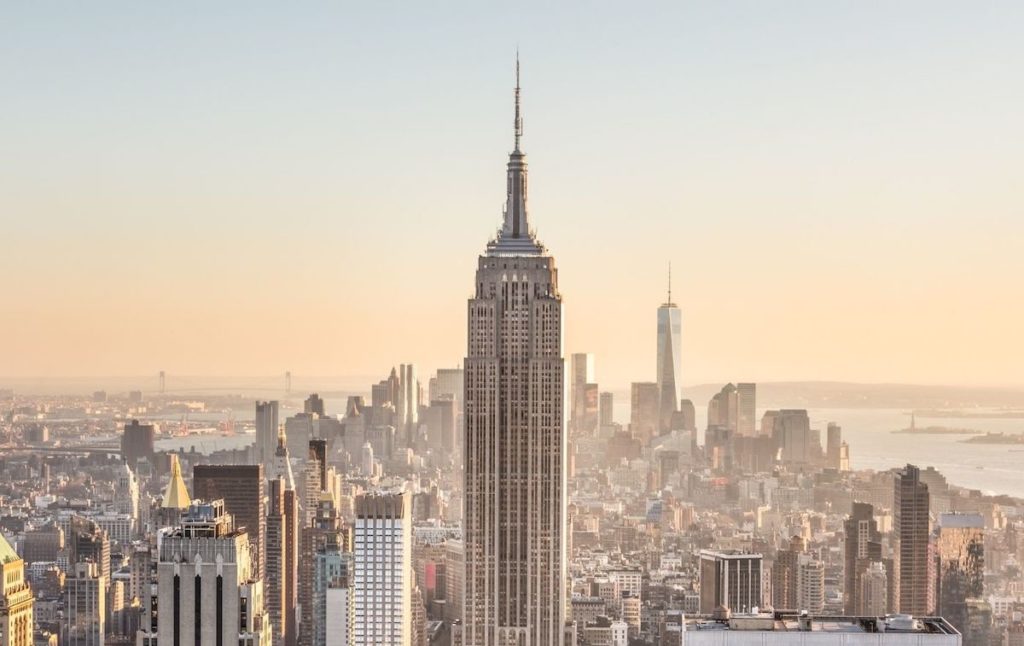 I'm not gonna lie to you because there's no way around it. New York is EXPENSIVE.
That's why it will be difficult to find a decent hotel room for under $100 per night. Therefore, the cost of accommodations will make up a HUGE portion of your budget.
If you can afford it though, definitely try and stay in Midtown or the Village since both are pretty centrally located.
Otherwise, you can try staying in places like Astoria, DUMBO, Williamsburg, and Long Island City to help save some cold, hard cash.
Whatever you do though: Don't venture too far out of the city center. If you do then you'll be spending most of your 4 days in New York itinerary on the subway.
Get much further out, though, and you're going to be eating up your 4 days in New York by sitting on the subway, so be wary of that!
So, here are a few of my favorite hotels in NYC for any budget.
Pro Tip: Many people ask me about staying in an Airbnb during their 4 days in NYC. Please note that staying in an Airbnb in NYC is ONLY legal is you stay for a month or more.
⭐️ Rating: 8.1/10 (7,241 Reviews) Price: $325 per night 📍Location: 145 East 39th Street, Murray Hill, New York, NY Details: Read more on booking.com now!
Located in the ever-lovely Murray Hill neighborhood of NYC (You'll find the best Indian food in the city here), this chic and trendy pod hotel has rooms that start at $120 per night.
Are they small? Yeah, kinda. But, everything is clean and you have everything you need for a comfy, albeit cozy, stay,
Plus, you get to stay inside a residential home from 1918 and can choose between queen-size beds or stainless-steel bunk beds that come TVs and bedside shelves.
⭐️ Rating: 8.7/10 (3,525 Reviews) Price: $369 per night 📍Location: 351 West 38th Street, Hell's Kitchen, New York, NY Details: Read more on booking.com now!
Well-located in Times Square and with rooms that start at around $140 per night, the Duffy Times Square is an ideal place to stay for travelers who are on a budget but who still want to be comfortable.
So, book a modern room inside this boutique hotel near Hell's Kitchen and enjoy polished rooms facing an interior courtyard that feature Belgian linens, flatscreen TVs, and WiFi. Or if you feel adventurous take one of the free bicycle rentals and explore the town.
⭐️ Rating: 8.1/10 (680 Reviews) Price: $575 per night 📍Location: 22 East 29th Street, NoMad, New York, NY Details: Read more on booking.com now!
This posh AF hotel is well located in SOHO and has comfortable, clean, and well-appointed rooms that start at just $177 per night. A
ll rooms here are also incredibly well decorated and feature high ceilings, floor-to-ceiling windows, glassed-off bathrooms, plush linens made from natural materials, and more. Trust me, book a room here and I promise you will not regret it.
⭐️ Rating: 8.1/10 (378 Reviews) Price: $738 per night 📍Location: 455 Madison Avenue, Midtown East, New York, NY Details: Read more on booking.com now!
This stunning, 4.5-star hotel in Midtown East is the single BEST place to stay during your 4 days in NYC if you have a little extra cash to burn.
After all, it sits inside a stunning, 19th-century mansion (across the street from St. Patrick's Cathedral) and features exquisite rooms with WiFi, flatscreen TVs, deisgner toiletries, and more. Room service is also available 24/7 and guests will love the on-site French bakery, wood-paneled bar, and spa.
4 Days in New York Itinerary: How to Get Around NYC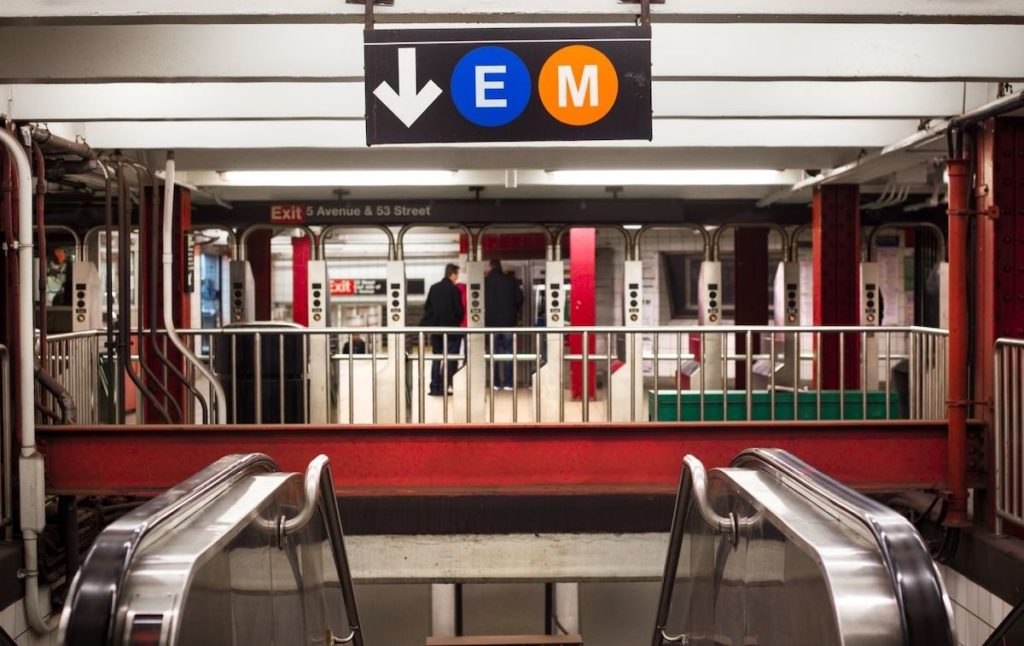 Not surprisingly, NYC is HUGE. That's why you'll probably need to use a variety of different transportation methods to help you get around the city.
However, this 4 days in NYC itinerary relies mostly on walking and taking the subway.
So, definitely wear comfy shoes, download a navigation app like Google maps, and have a subway app handy. This way, if service changes (and it always does), then you'll know about it that you know about it.
But, for your convenience, here is a rundown of all the different ways to get around the city. The method you choose though really depends on your travel style, budget, and group size.
Here's a quick rundown of your options.
Walking – In New York City, walking is the best. So, wear comfy shoes, have a navigation app handy, and plan on doing a ton of walking. I mean, not only will you be able to see more and really feel the beat of the city, but you'll burn a ton of calories and be able to eat more too (Hell yes).
You'll also save a ton of money but definitely be prepared to use public transportation at some point. Just, whatever you do, don't stop in the middle of the sidewalk because someone will crash into you. Yup, us New Yorkers really are always in a rush.
Instead, pull to the side and do what you need to do as opposed to stopping abruptly.
Subway – Don't be scared of the subway! It's pretty safe and easy(ish) to use. Just remember, Uptown trains go to streets with higher numbers and downtown trains go to streets with lower numbers.
Also, don't forget to buy a Metrocard and top it off before you get on the subway. And while the subway is pretty safe (although I wouldn't ride it alone at 3:00 am), definitely always keep an eye on your belongings.
Also, don't give money to beggars, don't get into an empty subway car (Trust me, it's empty for a reason), and always hold onto the railing since the train WILL stop abruptly.
Uber – The Uber rideshare app is pretty popular and used to be a whole lot cheaper than a yellow cab. However, recent changes have made Uber a bit more expensive. So, while it is now about as expensive as taking a cab, ordering an uber could still be a good option if it's rush hour and there isn't a cab in sight.
Taxis – Taxis in New York run on a meter and are most commonly found throughout Manhattan. So yeah, don't expect to find them in the deepest reaches of the Bronx and Queens.
You'll also know they're vacant when the light atop the cab is lit and can easily hail one by standing on the side of the road, facing the direction of oncoming traffic, and firmly waving your hand up and out.
Good luck trying to find one during rush hour though since they are about as rare as a rent-controlled apartment. They also all accept credit cards and are quite expensive.
So, unless you're traveling with a bunch of people, I wouldn't rely on them too heavily during your 4 days in New York itinerary.
Rent a Citi Bike – This is a great way to get around if you feel comfortable riding a bike through NYC's notoriously crazy traffic since it will cost you $12 per day or $3 per 30-minute ride. Just always keep an eye on the road, be aware of your surroundings, and wear a helmet since NYer's are known to be fairly insane drivers who are always in a rush.
Bus – I hate buses since the copious amounts of traffic in NYC always mean that the ride takes forever. However, they're slightly more useful outside of Manhattan and can be a good option when subways are unavilable or when service is disrupted. You can also use your Metrocard to pay for a ride so that's helpful too.
Pedicabs – You'll see a ton of them in Central Park and I encourage you to avoid them like the plague. They're a total rip off and ridiculously overpriced.
Rental Car – Renting a car in New York City is 100% useless so don't do it.
Ferries – You can hop on one of the many ferries that depart from Lower Manhattan and quickly go to Queens, Staten Island, and New Jersey. Plus, the trip is sometimes much shorter, and cheaper, than attempting to take the subway.
Tips For First Time Visitors To NYC
If you are going to spend 4 days in NYC and it is your first time in the city, make sure that you have all the information that you need at your fingertips. The city is HUGE! There is a lot to cover and you want to make the experience wandering across the city as comfortable as possible.
What better way than to learn from a local? Yup… That's me! I've lived in this city for over 30 years so I know all the tricks and tips. The good news is that I'm here to share them!
Always Pack Comfortable Shoes
In NYC, expect to do a lot of walking. Cabs are Uber expensive and the subway will still entail a good deal of walking from spot to spot.
Even if you don't mind spending on a cab, you still have to consider the infamous NYC traffic. It is crazy! Sometimes (most often!), you will find that it is way faster to walk.
Trust me, comfortable shoes will definitely make that experience easier. Uggs are a very popular choice. If you are traveling in winter, make sure to choose high-leg waterproof shoes like these Timberland women's boots – which are a great option too!
Consider Tourist Passes
There are a number of different tourist passes on offer. These will usually save you a percentage on admission to different landmarks across the city.
They could also help you bypass long lines. Popular tourist passes are the New York CityPass and the New York Pass. Just research both, compare them to your itinerary, and see what works for you.
Apps Will Guide You Across The City
Apps are always helpful and since NYC can get really confusing, make sure that you have all the necessary apps at your fingertips. Google maps is a godsend.
It will help you navigate transportation, mark the iconic spots to visit, and ensure that you never get lost. Plus, you can also counter-check the timings of each attraction on the maps too!
If you want an app just for NYC transportation try CityMapper. This helps you with the timings of trains and even interruptions in their schedule.
Google maps on the other hand will not give you this information. It will however tell you the best route for you at that particular time of the day. CityMapper is better when it comes to planning out your route ahead of time.
4 Days in New York Itinerary: Day 1 (Mid-Town and Upper Manhattan)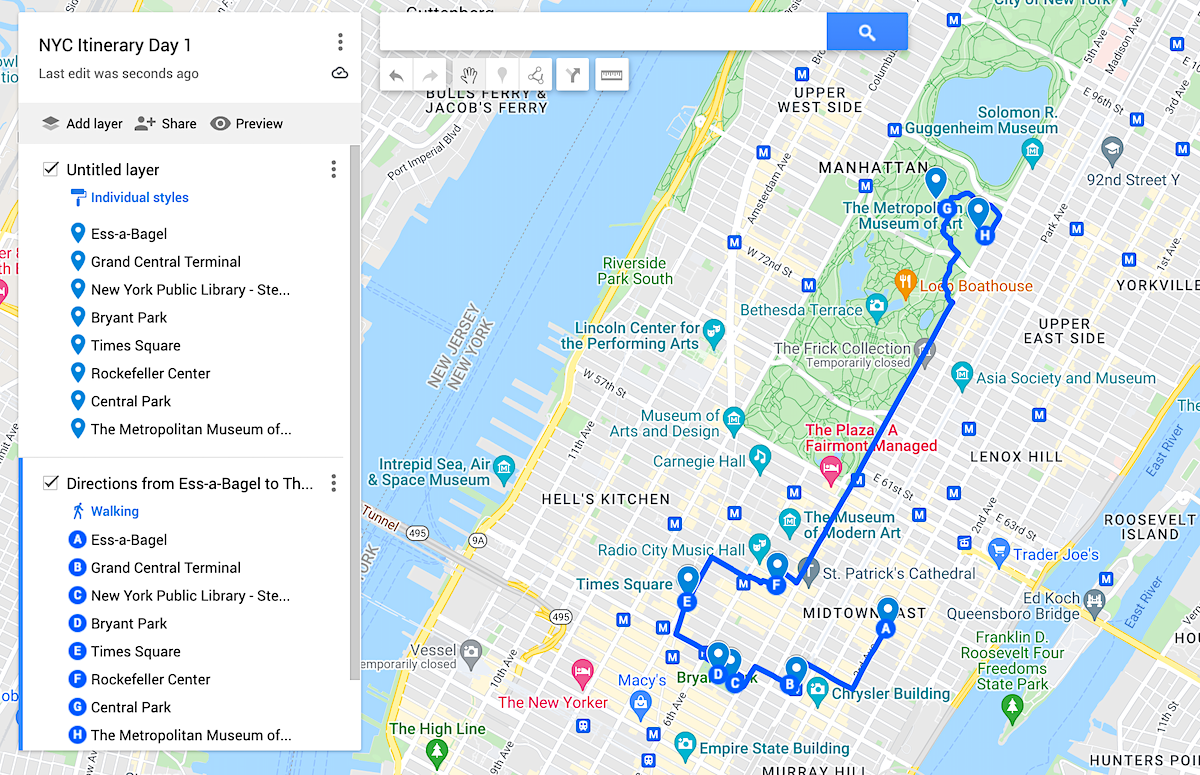 Rise and shine campers! It's gonna be a swellerific 24 hours in New York City!
Yeah, I'll stop. That was obnoxiously enthusiastic. No one needs that kind of saccharine sweet optimism in their life, especially in New York City.
But, I would suggest starting your 4 days in New York itinerary with a beyond delicious bagel because I mean really, how much more NYC does it get than that?
And my personal fave? The cinnamon raisin bagel with chocolate chip cream cheese from Ess-A-Bagel.
However, if you can't get here or if the line is way too long then no worries. There are a ton of cheap and super delicious bagel places all over the city.
That being said though, this bagel shop is just all sorts of amazing and right near Grand Central Terminal so that's why I threw this bagel mecca onto this New York itinerary.
Oh and that bagel with cream cheese will probably cost you a mere $5.00. Which is a relatively low price tag that I think we can all get behind.
Next Up?
Explore Grand Central Terminal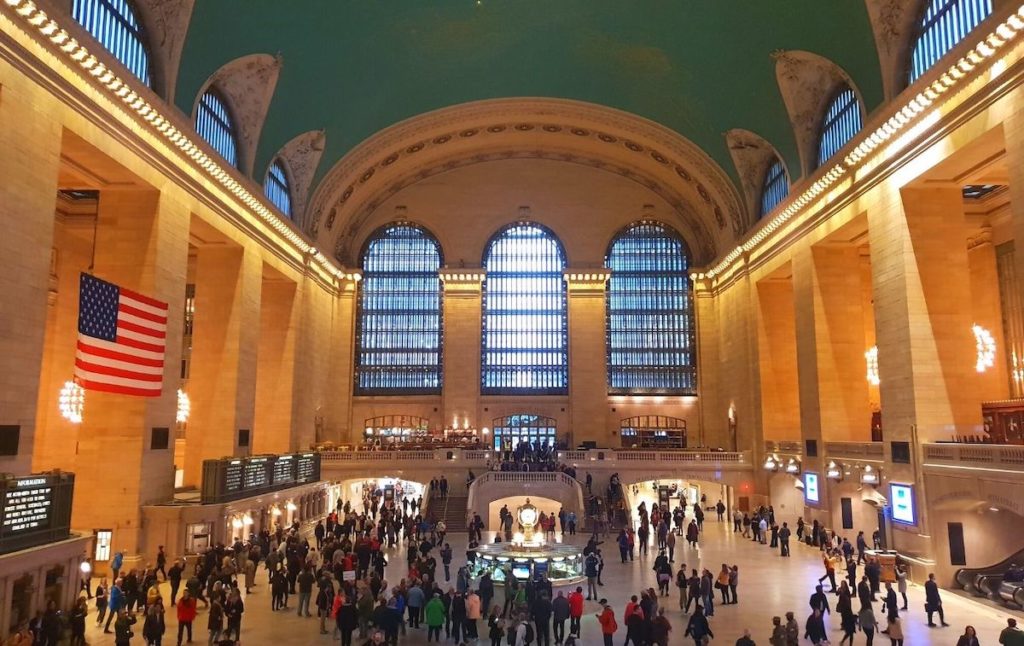 Grand Central Terminal! Not only is it free to explore this architectural icon, but there is an amazing food court downstairs that has a ton of gastronomic deliciousness that won't cost you an arm and a leg. You know, things like Donut Plant, Shake Shack, Magnolia Bakery, Zaro's Bakery, etc. (I also love the Great Northern Food Court and Grand Central Market).
Since we just ate, I recommend getting some takeaway from Grand Central Market. Between the amazing cheese shop, a bakery with Eli Zabar baked goods, a sushi counter, and a multitude of fresh fruit and vegetable stands, you certainly won't go hungry or broke for that matter.
Before you leave though, take in all the majestic beauty of the grand concourse, where constellations seem to shimmer and dance across the building's enchanting ceiling.
If you want, you can also head to the Grand Central Terminal tour office and do a free guided tour of the building. Along the way, you can also check out the whispering gallery, which is located under the four archways that are right outside the Oyster Bar.
Just have a friend stand on the opposite end of the underpass while you speak into the wall at a normal volume.
And tada, the other person will be able to hear you perfectly even though you are a solid 10 meters away and facing the opposite direction.
Just make sure the corridor isn't insanely noisy because then you won't be able to hear the echo over the general din of the corridor.
Visit the New York Public Library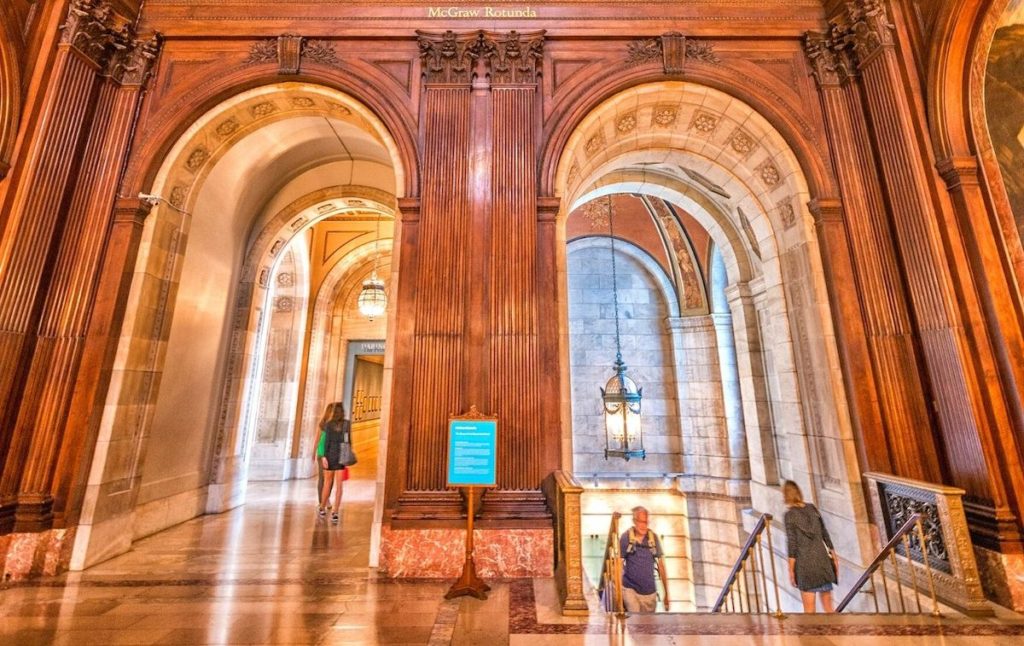 After you've gotten food and explored the building, we're off to the New York Public Library!
Not only are there free exhibits on the bottom floor of the main entrance, but there is also a picturesque reading room upstairs that is quite photogenic.
Plus, the library also has an original copy of the Guttenberg Bible (the first printed book in the world), as well as the original stuffed animals that inspired the creation of a little book series known as Winnie the Pooh.
Not sure if you've heard of it but it's kind of sort of a big deal in some parts of the world.
From here, our 4 days in New York itinerary continues as we walk behind the library and explore all that Bryant Park has to offer.
Between the carousel, the reading room, the ping pong tables, and the small tables and chairs that are sprawled out across the great lawn, this park makes an excellent spot to sit, eat some lunch, and watch all the people stroll by.
Pro Tip: Breads Bakery and Wafels and Dinges are two of my favorite food stands in Bryant Park. If I had to pick just one though, I would get the chocolate babka from Breads Bakery. It is to die for.
After you've relaxed for a bit, walk down 42nd street and you'll hit Times Square.
Take in the Bright Lights of Times Square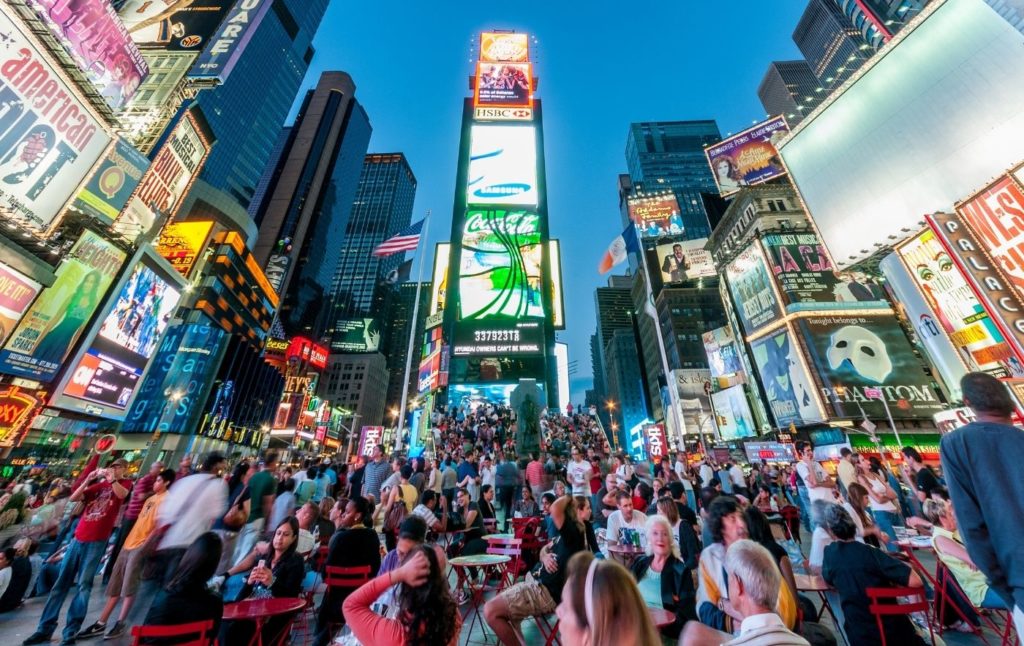 Please note, I HATE Times Square and stay away from it as much as humanly possible.
But, I recognize that first-time visitors like to stop by and get some photos here. Just leave as quickly as possible since it is insanely crowded and virtually everything in the area is a tourist trap.
You can also come back in the evening so that you can see the bright lights of Times Square in all their neon-hued glory.
If you do decide to come back in the evening, one of the best places to enjoy a stellar view of Times Square amidst relative tranquility is the R Lounge in the Renaissance Times Square Hotel.
Stop by and you'll basically get killer panoramas of this iconic part of NYC without having to deal with hordes of selfie-stick-wielding tourists.
And although the drinks here definitely aren't cheap, the bar is home to some of the best views in NYC. So, yeah, you can't really blame them for charging $16 for a Rose All Day Cocktail.
A cocktail that, BTW, is flipping delicious since it's made with a divine mixture of Bootlegger Vodka, seasonal fruit, cane syrup, fresh lemon/lime, and sparkling rose.
Walk Along Fifth Avenue, Heading Uptown
From here, stroll down Fifth Avenue and you'll see some of the most iconic buildings in all of New York City.
From Rockefeller Center to St. Patrick's Cathedral to Saks Fifth Avenue to Trump Tower to Tiffany's to the Atlas Statue to the Plaza Hotel to Central Park, Fifth Avenue has it all, and it's all free!
Just know that if you see the street numbers going up, then you're heading in the right direction.
Some places you may want to stop at along the way include:
St. Patrick's Cathedral
This is probably the single most famous and most impressive religious structure in all of New York City.
So, since you're walking along Fifth Avenue anyway, I would definitely stop by and marvel at the exquisite, Neo-Gothis style architecture here. It's also free to visit, which is a price tag that everyone will love.
Rockefeller Center and The Top of the Rock
There are ton of different things to do in Rockefeller Center. Plus, it's literally right across the street from St. Patrick's Cathedral so yeah, you can't miss it.
Therefore, take some time photographing the area, see where the Today show is taped, marvel at the skating rink that crops up here in the winter, visit the Lego store, explore FAO Schwartz, meander over to Radio City Music Hall on W 5oth, and more.
If you want one of the best views in NYC, I'd definitely head to the Top of the Rock since you can get an awesome view of the Empire State Building from here (If I had to pick, I'd visit the Top of the Rock instead of the Empire State Building since you can't photograph the Empire State Building if you're on top fo it).
Just do yourself a favor and book your tickets well in advance. Also try and purchase flexible date tickets so that if the weather isn't great, you can always reschedule your visit for another time.
⭐️ Rating: 4.6/5 (2.354 Reviews) Price: $25 per person Duration: Valid for 1 day 📍Meeting Point: Museum of Modern Art at 11 West 53rd Street Details: Read more on Get Your Guide Now!
If you love modern art then this is the museum for you! However, since you're only doing a 4 day New York Itinerary, I would only visit one of the museums I suggest here. However, if you decide to stop by MOMA, then visit BEFORE you go to Central Park since this museum is located on West 53rd street.
"MoMa is amazing. I don't particularly appreciate modern art, so I didn't like the first floors of the museum where these arts are. But it's really worth going to the upper floors and enjoying the great artists like Picasso, Van Gogh and other phenomenal artists."

Juliana (read more reviews now!)
But, this place is well worth your time since it is home to iconic pieces done by modern art greats like Van Gogh, Andy Warhol, Jackson Pollock, and more. Per usual, avoid the wait and book your tickets well in advance, like now, and at no extra charge to you.
You can also visit the museum for FREE on Friday evenings between 5:30 pm and 9:00 pm (to avoid long lines, try and arrive after 6:00 pm).
Explore Central Park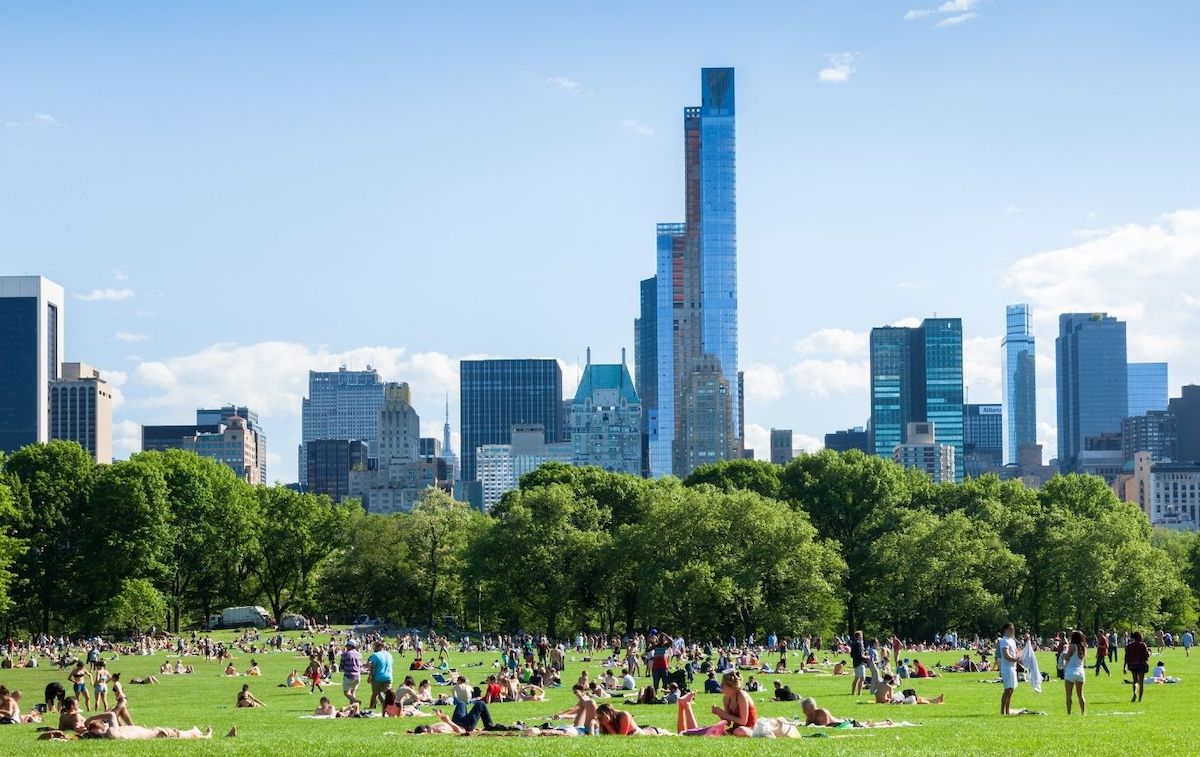 So, once you've seen everything that you wanted to see along Fifth Avenue, continue uptown to Central Park.
When you get here, spend some time exploring some of the park's most amazing places, like Belvedere Castle, Bethesda Fountain, Strawberry Fields, the Alice and Wonderland Statue, Tavern on the Green, The Ramble, Sheep's Meadow, and more.
Just try and stick to the Southern end of the Park and see as much as you can.
Because if you still haven't visited one of the best museums in NYC, then you can easily stop by either of the two museums listed below. And personally, if I could only visit one museum during day 1 of this 4 days in New York itinerary, it would be the MET (Metropolitan Museum of Art) every single time.
⭐️ Rating: 4.5/5 (187 Reviews) Price: $56 per person Duration: 2 hours 📍Meeting Point: Main lobby of the Metropolitan Museum Details: Read more on Get Your Guide Now!
In my humble opinion, this is the single best museum in all of New York City. I mean, I have been here literally dozens of times and have never run out of things to see.
Which makes sense since this place has everything from Impressionist art to Egyptian art to contemporary art, and more. And if you're here during the summer, you can go to the rooftop bar and enjoy some wicked awesome views of the city.
"Our guide was fantastic, I was very impressed not only by his knowledge but his passion for the exhibits and works of art. He even offered to continue to show us additional pieces after our tour time was up. For me, he was the one thing that made this experience unforgettable for us."

John (read more reviews now!)
Whatever you do though, don't leave without seeing the Temple Dendur since it is a giant Egyptian temple that is also my FAVE photo spot in the entire museum. So peaceful and serene. Also, not surprisingly, book your tickets well in advance since lines can be incredibly long.
However, if you're a resident of NY, NJ, or CT, show a valid form of ID and you can pay what you wish to enter the museum.
⭐️ Rating: 4.3/5 (2,610 Reviews) Price: $28 per person Duration: Valid for 1 day 📍Meeting Point: Lower level of the Rose Center for Earth and Space Details: Read more on Get Your Guide Now!
Located on the West Side of Central Park, a mere 15-minute walk across the park from the MET, is the Museum of Natural History. It's home to an impressive collection of animal specimens and dinosaurs fossils that reflect the varied, complex, and straight-up beautiful history of our natural world.
So, if you're a science lover, then this is the museum for you. It's also great for kids since there are a ton of interactive exhibits here for them to enjoy.
"The museum was more than I expected. The admissions process was smooth, and the museum had a lot of very interesting exhibits. A wonderful part of our trip!"

Makeda (read more reviews now!)
Again, avoid long lines by booking your tickets in advance, online now at no extra cost to you.
Pro Tip: Before you head back down to Midtown for the evening, stop by Lexington Candy Shop for all-day breakfast (their pancakes are so good and the interior has a super cool, vintage vibe), Cafe Sarbarsky for some Viennese pastries, Shake Shack for a quick burger and fries, or Sant Ambroeus for some delicious, Milennese, Italian cuisine (a bit more of a formal, sit down, dining, experience).
Head Back to Times Square for a Broadway Show!
Once you finally feel a bit museumed out and have had some time to fill your belly, head back downtown for a Broadway show.
Just walk to the 77th street station and take the 4, 5, or 6 train back downtown to the station of your choice. Take the 6 though if you're not sure where to get off since this is a local train that makes all the stops.
Now, there is no better way to celebrate the end of your first day in New York than with a Broadway show.
Because honestly, I forbid you from leaving the city without seeing at least one Broadway show (Off-Broadway shows are also good too because they are cheaper and are just as good in terms of quality, The only reason why these theaters are "off-broadway" is that the theater is smaller. And that means a better view for you!).
However, do not, I repeat, DO NOT pay full price for tickets. Seriously. There is no need. Because I have seen hundreds of Broadway shows in my life and I have never EVER paid full price for tickets.
So, iff you're not sure how to get cheap Broadway tickets, use the Today Tix app to quickly and easily get Broadway tickets for just $45 per person, and sometimes less.
Because there are so many great shows on Broadway and unless you want to see something really popular like Hamilton, there's really no need to pay $100 for a ticket.
Trust me, I have personally seen the Lion King, Wicked, Book of Mormon, Aladdin, the Phantom of the Opera, Chicago, etc., and have never paid full price. Not even once. And that is just a list of only a few of the shows I've seen.
Finally, after your show, end your day off right by heading to Juniors for a big slice of New York-style Cheesecake.
Personally, I'd opt for their classic cheesecake with whipped cream and strawberries. I'd also split a piece since the slices here are huge and very filling.
However, do expect a line since this place is open late, located right near Times Square, and is a bit of a hot spot among theatergoers.
4 Days in New York Itinerary: Day 2 (Lower Manhattan and the West Side)
There is no better way to start off day 2 of this 4 days in New York itinerary than with one of the most beloved breakfast sandwiches in the entire city – the bacon, egg, and cheese.
And while you can get this piece of pure, gastronomic bliss from just about any deli in the city:
One of my favorite places to enjoy a classic egg and cheese sandwich (since I'm a vegetarian) is Sunny and Annie's Deli, since, well, it's a no-frills, classic, New York-style deli.
Pro Tip: You can also get one of these delicious sandwiches at Tompkins Square Bagel. Black Seed, the Egg Shop, and Estela are also quite good but they are a bit far away.
So, to get here from Mid-town, just take the F train to second avenue station and walk to Sunny and Annie's Deli from here.
Once you've enjoyed the eggy goodness, work off that sandwich by taking a 20-minute walk to Washington Square Park (Trust me, it's faster to walk than take public transportation).
Enjoy Washington Square Park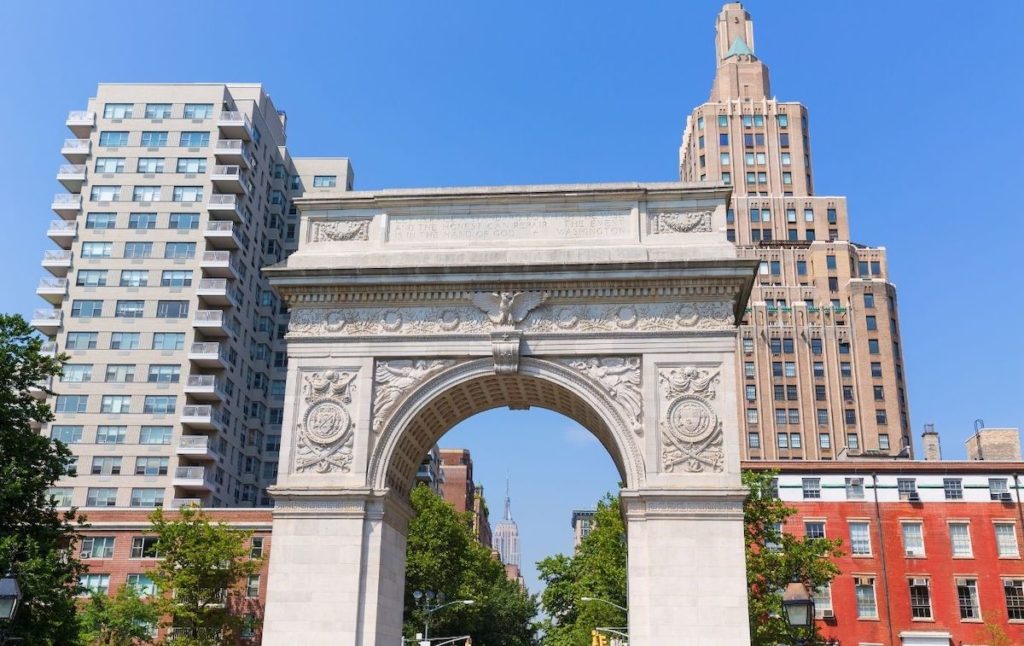 Once you enter the park enjoy the ample cool kids' vibes here since this oasis of greenery has a super vivacious feel to it that comes from all of the NYU students who live/go to classes in the area.
It's also the unofficial gathering place for residents of the ever-trendy Greenwich Village neighborhood. So, be sure to take in all of the street performers, skateboarders, and speed-chess players who hang out in the area.
Also marvel at the exquisite Greek Revival townhouses that line the perimeter of the park, as well as the park's iconic, Stanford White Arch, It is 73 feet tall, is made of gleaming white Tuckahoe marble, and prominently stands on the Northside of the park.
And if you stand at just the right angle you'll be able to capture an awesome shot through the arch with the Empire State Building in the background.
After enjoying the park, you may want to snag a make your own cupcake from Molly's cupcakes since they are known for baking some of the most delicious cupcakes in the entire city.
Otherwise, walk a mere 10-minutes to Strand Bookstore.
Visit Strand Bookstore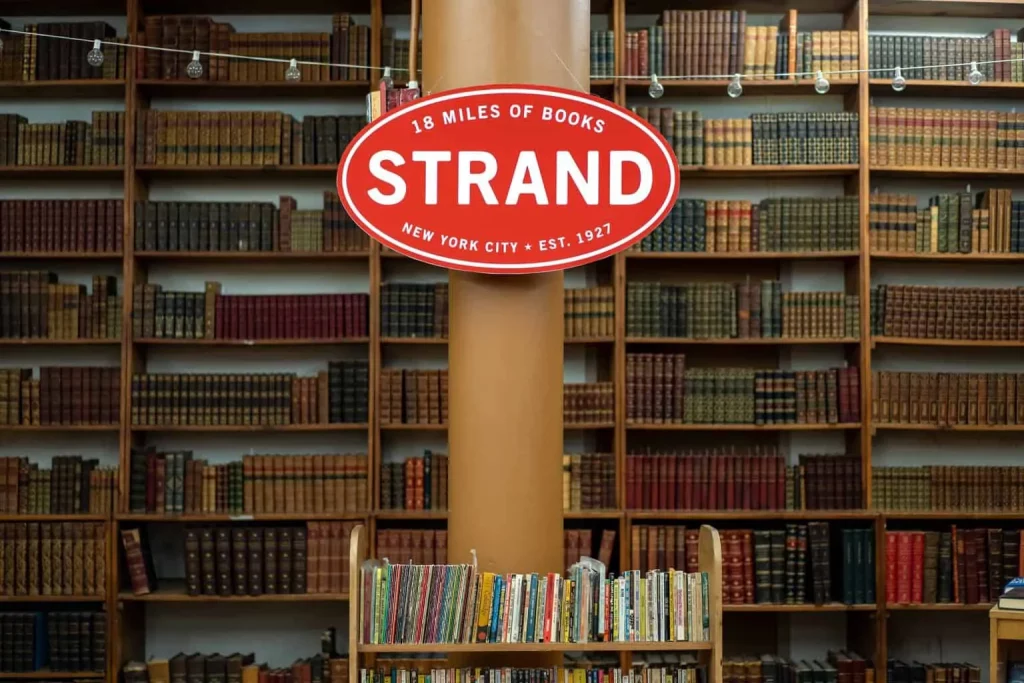 Honestly, I am OBSESSED with this beyond amazing used bookstore in lower Manhattan.
I mean, they have anything and everything that a bibliophile could ever want. This is why, any time I walk in here, I practically rollick through the endless stacks of used books.
And trust me, that's a lot of frolicking since Strand has three floors of bookish wonder.
So, definitely add this store to your 4 days in NYC itinerary. Especially since they have killer souvenirs like t-shirts that emphatically state, "A well-read woman is a dangerous thing".
I mean really, do shirts get much better than that? And just in case you were curious, the only correct answer to that question is no, obviously not.
Before you leave though, don't forget to hop in the elevator and make your way to the third floor, where you'll find an awesome collection of super vintage, rare, first edition books.
Yup, just an amazing place to stand in awe of the enduring power of the written word.
Stop by the Flatiron Building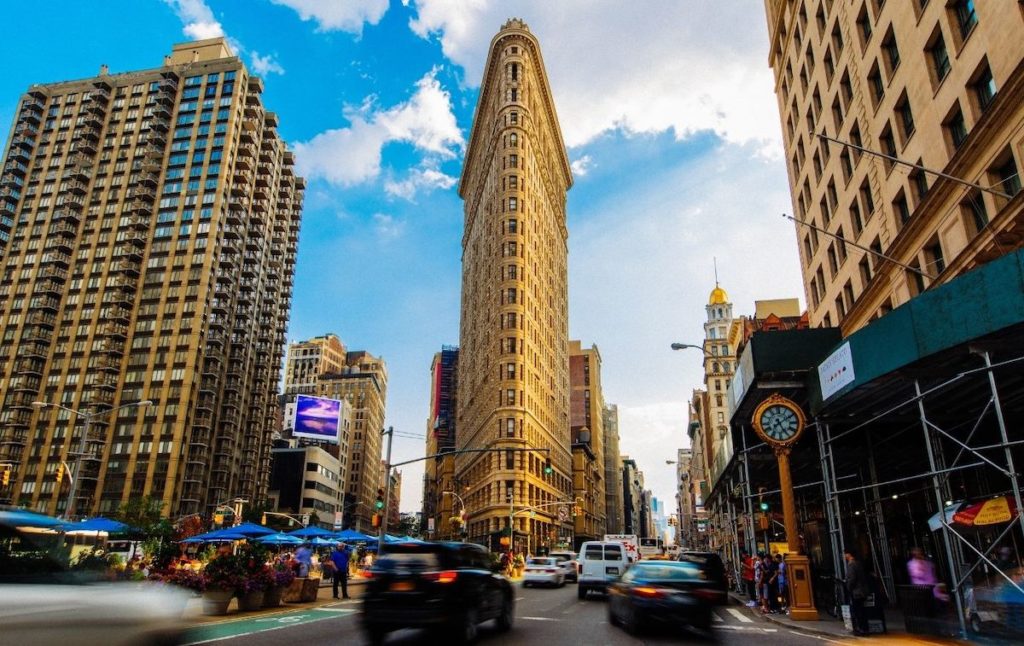 Next, make your way Uptown because NYC's iconic Flatiron Building is a quick, 13-minute walk away.
Truthfully though, the flatiron building is more about the photo op than anything else since there's not really all that much to do here except take pretty pictures of this New York landmark.
So, for the best pictures possible, DO NOT take a photo of the building straight on. Do this, and you won't be able to appreciate its unique, triangle shape.
Instead, snap a pic of the left side of the Flatiron building (when facing the building) while standing as far away from the structure as humanly possible,
Why? Well, have you ever taken an amazing shot, only to have Instagram's beyond weird dimensions totally ruin it?
Yup, same same. And this is even easier to do with the Flatiron building since it's quite slender and tall, making it only natural that you'd want to take a vertical shot…that will get cut off by Instagram. Lammee.
Therefore, keep the dimensions of Instagram in mind when shooting and try to take a horizontal, distance shot instead.
Otherwise, if you're actually hungry (and I seriously doubt you are), you can always stop by Shake Shack (always good), the famous Eataly (It's run by the famous Mario Batali and is a gourmet grocery store/food hall that has a ton of super delicious, Italian food. It also has a rooftop bar with elaborate decor that changes with the season.), and the Pennsy Food Hall at Penn Station.
But, if you're actually looking for something fun to do, not consume, the Museum of Sex is in the area, as is the Museum of Mathematics.
I would steer clear of the Museum of Sex though since I went and wasn't particularly impressed. Plus, tickets weren't exactly cheap so I'd take a hard pass on that one.
Enjoy the Best Things to do in Soho
Visit the Museum of Ice Cream – TBH, I thought I would like the Museum of Ice Cream a lot more than I did. Yes, it was fun and yes I got to inhale four small samples of delicious ice cream, and yes there was a cool slide, but this place is more about the photo ops than the experience. So, if you love doing it for the gram' or have kids then add this spot to your 4 days in NYC itinerary.
Explore Housing Works Bookstore – Housing Works Bookstore is a bookworm's paradise right in the heart of SoHo. Swing by to soak up the all-American literary charm of this amazing place during your 4 days in NYC. After all, this place is a treasure trove of used books, vinyl records, and other vintage goods. Plus. every purchase made supports the fight to end HIV/AIDS and homelessness.
Dominique Ansel Bakery – If you only have 4 days in NYC, then you have to visit Dominique Ansel Bakery. While you are there, prepare to be bedazzled by Instagram-worthy delights like the famous Cronut (croissant/donut and no unique monthly flavor is repeated twice), Blossoming Hot Chocolate, and Milk and Cookie Shots (chocolate chip shot glasses served with vanilla milk).
The MoMa Design Store – This place is a haven for design aficionados and anyone looking for super unique souvenirs in NYC. After all, it's your go-to spot for cutting-edge home decor, accessories, and art-inspired goods. Yeah, you'll be amazed by an expertly curated collection of modern design pieces that scream MoMA's avant-garde style.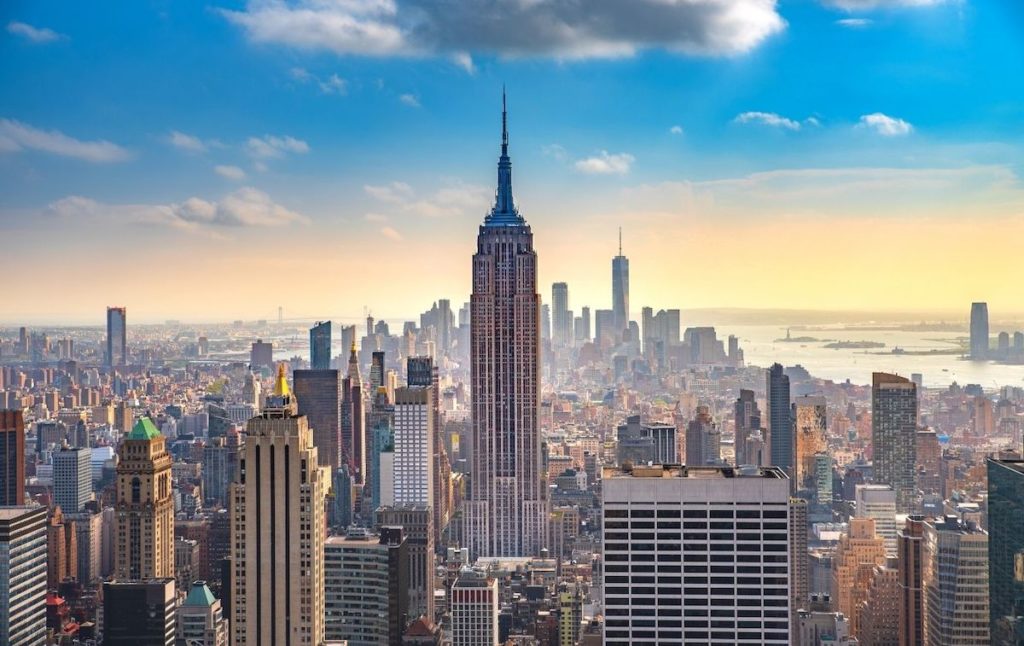 ⭐️ Rating: 4.6/5 (8,631 Reviews) Price: $48 per person Duration: 45 min to 1 hour 📍Meeting Point: Meeting point may vary depending on the option booked Details: Read more on Get Your Guide Now!
From the Flatiron Building, it's an 11-minute walk up Fifth Avenue to the Empire State Building.
Personally, I wouldn't go to the top since tickets are beyond expensive and I kind of feel like the views from the Top of the Rock are better.
However, this is one of the most famous attractions in New York City with its arco deco style and architectural grandeur.
So, I totally understand if you feel like you need to add a trip to the top of the Empire State Building to your 4 days in New York itinerary.
That's why, if you have a dying need to ascend to the top, then be prepared to spend $42.00 (per person) on a ticket that will grant you access to an open-air, observation deck on the 86th floor that is currently the highest viewing platform in the city.
From here, you'll be treated to some pretty awe-inspiring views of the Hudson River, the East River, the Brooklyn Bridge, and the Statue of Liberty.
And if you're willing to pay a little extra, you can even visit the indoor observation deck on the 102nd floor or check out the Dare to Dream exhibit on the 80th floor, which details the history of this iconic skyscraper and the people who helped build it.
Not surprisingly though, lines can be hella long. So, try and stop by on a weekday between 8:00 am and 11:00 am, when the Empire State Building isn't quite as crowded since that is probably the best time to visit the Empire State Building.
Also, be sure to get an Express Pass (only sold in advance online) beforehand so that you can bypass the long lines altogether.
"Quintessential New York City experience. Everyone can find views of the city they relate to. The museum was very good and tipped the scales on the value of the experience."

Eric (read more reviews now!)
And while the view from the Empire State Building is even more awesome at sunrise and sunset, you will have to pay a little extra to catch the view at this time of day. You'll also have to book well in advance since both time slots are limited to 100 people daily.
Okay, after admiring the greatness of the Empire State Building, you may be a bit hungry, depending on whether you decided to go to the top or not.
If you are famished, you can always eat in Koreatown (it's literally right here) or stop by one of the food stalls at the Pennsy Food Hall. Trust me, the food here is SOO good and relatively inexpensive too (they have good vegan options too).
Otherwise, if you can hold off on eating for just a little while longer (I promise, I will totally make it work it's worth your while), then walk on over to the Vessel and Hudson Yards.
Marvel at the Vessel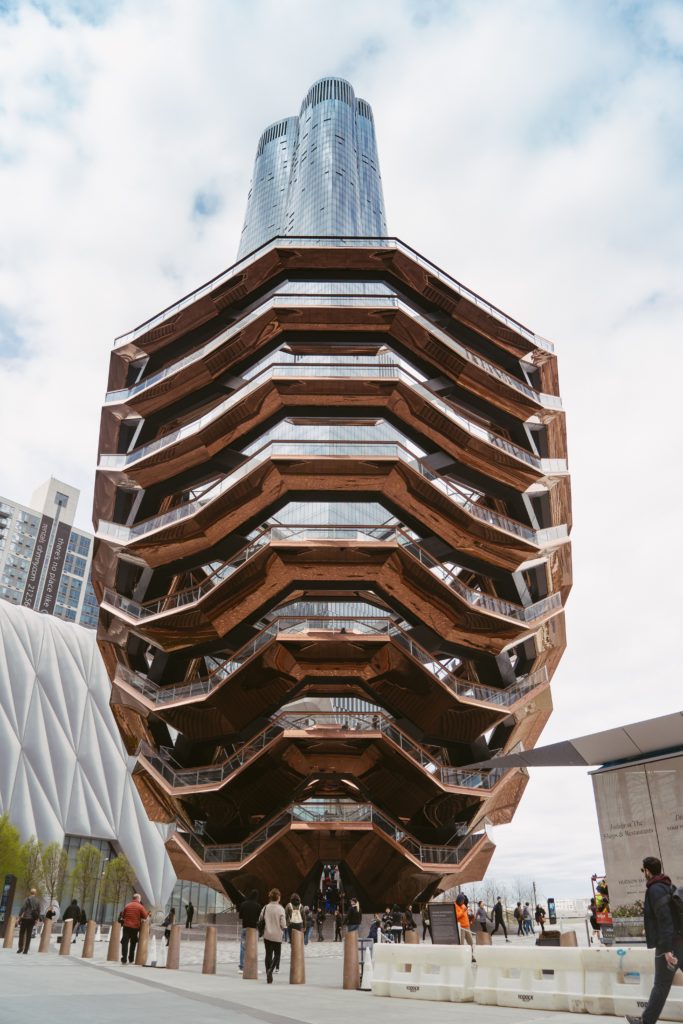 After a short twenty-minute walk, you'll arrive at NYC's one and only, The Vessel.
It's a slightly wonky-looking, beehive-shaped structure that is a relatively new addition to NYC's recently revitalized Hudson Yards area.
And if I'm being brutally honest (and I always am) it's one of those beyond bizarre buildings that you'll see for the first time and legit won't be able to decide if it's pretty pretty or pretty ugly.
Well, either way, it's still a super cool place to do some photography and get some amazing views of the nearby Hudson River.
Plus, the design of the building itself is super cool and unlike anything you've ever seen before.
And if you want to go to the top: you'll for sure get your daily cardio workout in since you'll have to climb no less than 2,000 stairs to get there. Or, you could just take the elevator to the top and avoid any non-essential physical activity.
Thankfully though this creative, new, immersive art installation is totally free and open to all! Although, you will want to secure your spot at the top by pre-booking your tickets online, up to 2 weeks in advance.
Or, if you like to live dangerously, you can also try to score some same-day tickets when you get there (PSST… If you want to reserve tickets up to 6 months in advance, then you will need to purchase a $10, Flex Pass ticket from their website.).
Depending on your current level of exhaustion, feel free to walk along as much, or as little, of the Highline as you can endure.
Walk the Highline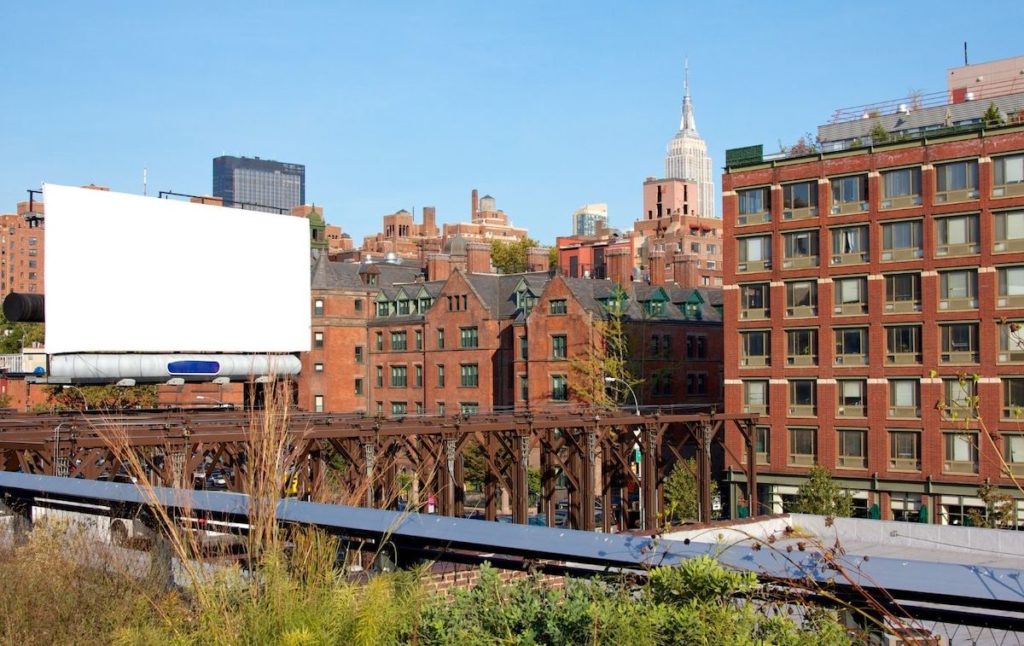 Because this beyond beautiful public park overlooks Manhatten's West Side and is built atop a historic, 1.45-mile-long section of a former freight rail line.
First opened in 2009, this unique green space was saved from demolition by local residents and has since become a fantastic place for visitors and locals alike to enjoy a fantastic combination of nature, art, and design.
That's why, a leisurely stroll along this pedestrian walkway through Chelsea, and the famous meatpacking district, is a total must for anyone planning 4 days in NYC.
And if you get hungry along the way, you can always drop by Artichoke Basille's Pizza (located at 10th avenue) for an enormous slice of delicious, spinach and artichoke pizza. or head to the legendary Chelsea Market for a bit of shopping and some more foodie fun since there are some delightfully delicious eats to be found here.
Once at Chelsea Market, you can go to Lobster Place for delicious seafood, Miznon's for a folded cheeseburger pita, Los Tacos No. 1 for Mexican fare, and Fat Witch Bakery for some fudgy brownies. Because there really is so much to eat and so little time.
After exploring Chelsea Market, what you do is totally up to you. But, here are a few things you can do:
Visit One of the Museums You Missed Yesterday
It will be a bit of a trek but you can always explore one of the museums you didn't get to yesterday, like the MET, the Natural History Museum, MOMA, or even the Guggenheim on the Upper East Side. However, it will be annoying to get there since they are all uptown.
The Whitney Museum of American Art
I feel like this museum is incredibly underrated but it's super good and is literally right here since it sits at the end of the Highline. Plus, this amazing place is home to an impressive collection of 20th and 21st-century American art that includes pieces done by Edward Hopper, Alexander Calder, and Georgia O'Keefe.
The museum is also home to an expansive, top-floor, outdoor, roof-top area that offers guests impressive views of the nearby Hudson River. And if you're on a budget, swing by on a Friday evening, between 7:00 pm and 9:30 pm, when the museum sells tickets for pay-what-you-wish prices.
To avoid long lines though, book your tickets in advance and try to visit on Thursday evenings, between 8:00 pm and 10:00 pm, when the museum is much less crowded.
The Frying Pan
Open between May and October, the Frying Pan is a cool, NYC bar that sits atop a former lightship that was used by the US Coast Guard. So, if you're looking for a vibrant bar scene, that swing on by Pier 66 so that you sip on a drink and enjoy some stellar views of the nearby Hudson River.
Whatever you do though, skip the upscale bar menu of burgers, tacos, and salads since the food here is not my fave. But, the atmosphere and views alone make this place well worth a trip.
Sleep No More
If you have the money to spend (and by money I mean like $159 per ticket), then definitely check out Sleep No More at the nearby, McKittrick Hotel. It's a unique, immersive, theatrical experience that is a modern retelling of Shakespeare's classic Macbeth.
Upon entry, you'll receive a white mask (so if you wear glasses, make sure to wear contacts) that will let performers know you're not actually a cast member. And once the show actually begins, it becomes an almost choose-your-own-adventure like performance since the action takes place in different rooms throughout the hotel.
And yes, this is a HIGHLY immersive show. So, the actors will come up to you and interact with you as if you were part of the cast.
That's why you should expect to receive whispers in the ear and kisses on the hand. But don't freak out since the actors are trained to gauge people's level of comfort.
Hit Up One of the Many Clubs in the Meatpacking District
I'm pre-geriatric and like to be home well before midnight. Accordingly, I'm not super familiar with the club scene in NYC's uber-trendy Meatpacking District.
But, I do that clubs do exist here and are pretty popular among all the club kids. So, since you're already in the area, you can always stop by and party the night away until the wee hours of the morning.
4 Days in New York Itinerary: Day 3 (The Staten Island Ferry and the Financial District)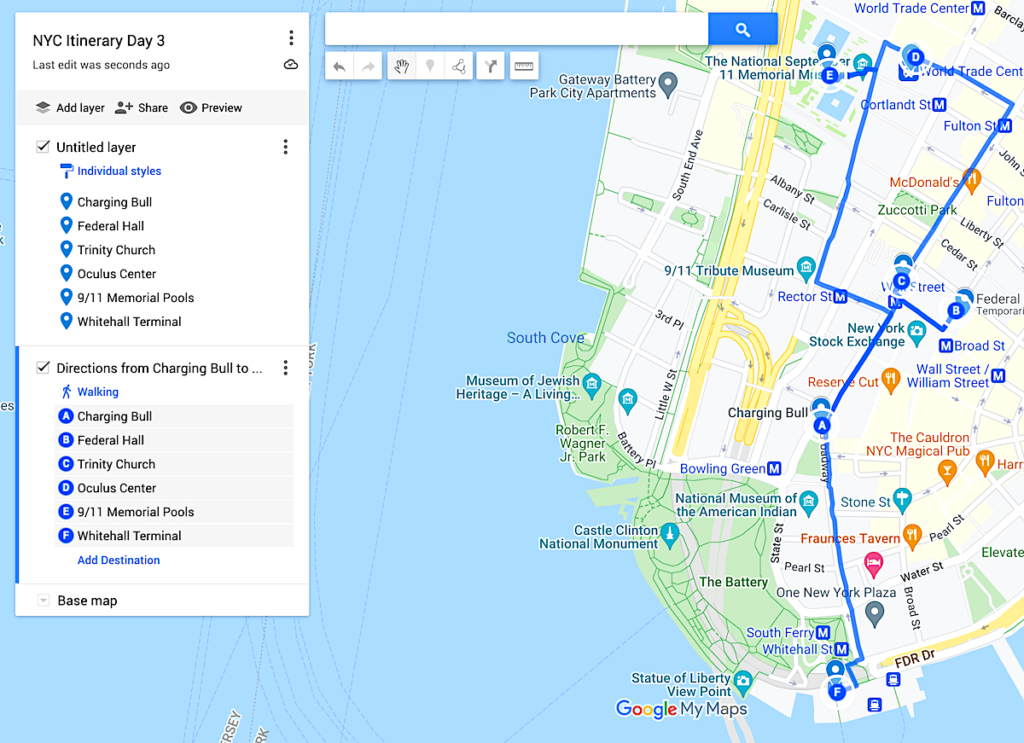 So:, we're gonna start off day 3 of this 4 days in New York itinerary in the Financial District.
Now, this part of this city isn't known for its beyond delicious food.
However, you can always stop by Leo's Bagels for a traditional and utterly delicious New York style bagel or breakfast sandwich since this low-key deli has all the hand-rolled bagels, iconic cream cheese spreads, and other deli staples that you could possibly want.
But, if you're thinking of getting up a bit later in the day (or are looking for something a bit more formal) than stop by La Parisienne. It's a cozy, French cafe/bakery that has beyond cute, super Instagrammable decor.
The service is also fast and friendly, so if you want to have a quick meal, that is no problem. Their coffee is also delicious (as is the brew at nearby Black Fox Coffee) as is their avocado toast, the croissant au chocolate, and the French Toast with almonds.
Once you feel adequately satiated, it's a quick walk to the Charging Bull statue (FYI, the statue is 5-minutes from Leo's Bagels and an 8-minute walk from La Parisienne).
Stop for a Photo at the Charging Bull Statue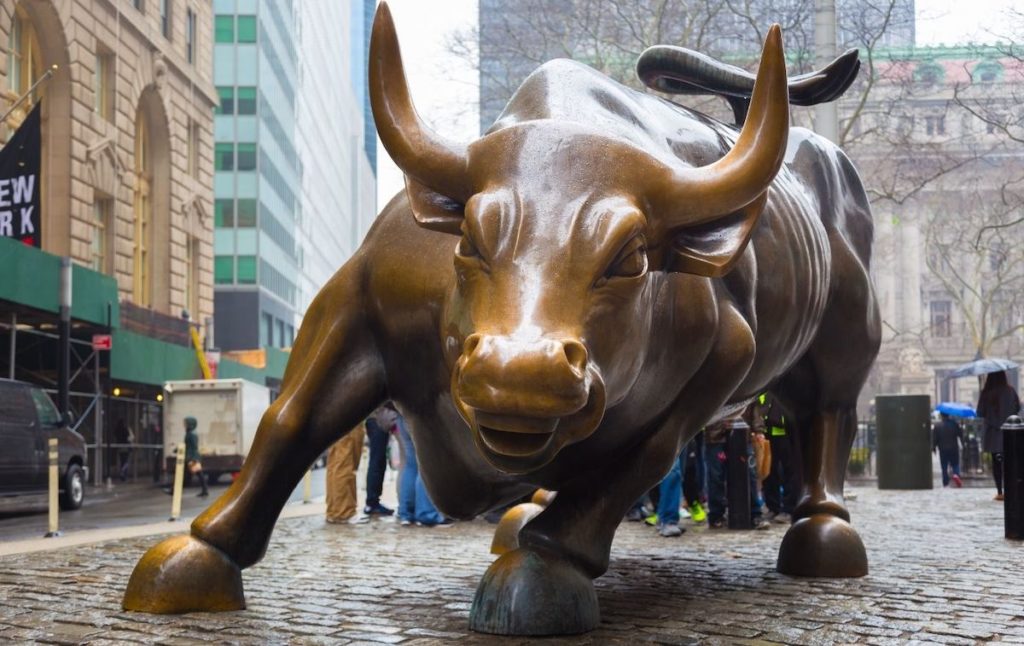 Truth be told, there isn't all that much to do here besides take a photo with the Charging Bull.
And not surprisingly, this place is a total tourist mecca. So, if you want a photo sans people, or just don't feel like waiting in a ridiculously long line during your 4 days in NYC, then you'll have to get here hella early. Like at the crack of dawn.
However, the New York Stock Exchange and the Fearless Girl Statue are both right nearby and just a short 5-minute walk away. So, you can always go there if you're looking for something else to do.
Plus, both of these places are also right next door to the next stop of our 4 days in NYC journey, Federal Hall.
Learn About the History of New York at Federal Hall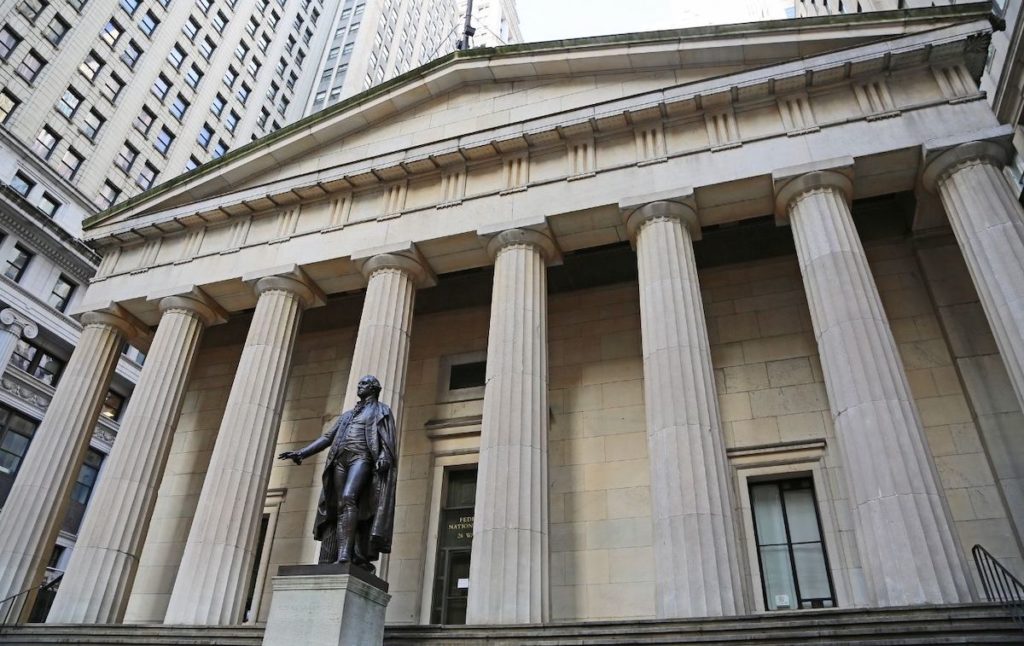 Located at 26 Wall Street, Federal Hall is immediately identifiable with its Greek-Revival style architecture. Because yes, it really does look like something straight out of Athens.
However, walk inside and you'll discover a place where colonist's protest letters to King George were drafted, where George Washington was sworn in as president, and where the first US Congress eventually took place
Fun Fact: The original Federal Hall was demolished in 1812. This building is an 1842 reconstruction of the original that sits on the same location as the first structure).
Now, is it the most impressive museum in NYC? Hell to the no.
But, it's free to enter (Monday through Friday from 9:00 pm to 5:00 pm), has a visitor's center (here you can watch an intro video and speak with a park ranger) that offers guided tours of the building, is home to a museum shop and includes the beautiful, Washington Inaugural Gallery.
So, soak up all the history goodness before basically crossing the street and exploring Trinity Church.
Pay Your Respects to Alexander Hamilton at Trinity Church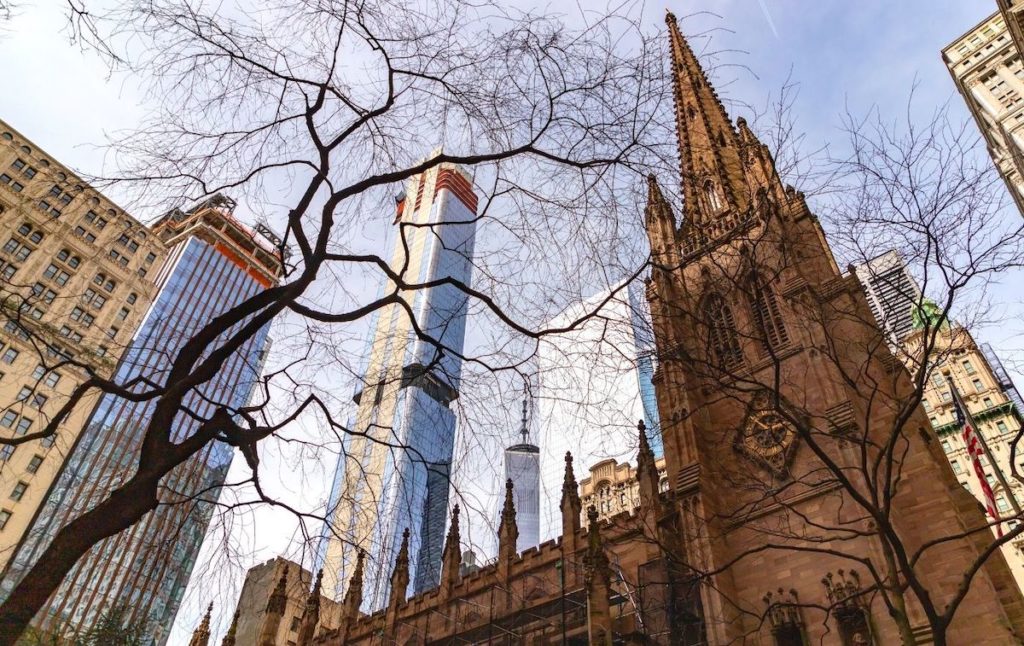 Okay, I've got a fun little factoid for you. Believe it or not, Trinity Church was actually the tallest building in the city upon its completion in 1846.
Yup, totally shocking but also totally true.
And although the 280-foot tall bell tower of this historic church has long since been eclipsed by its ultra-modern, skyscraper neighbors (This is also the third version of the church since the original was destroyed by a fire in 1776, while the second building was demolished in 1839), this iconic center of worship is still well worth a visit during your 4 days in NYC.
So, be sure to step inside this Gothic Revival-style, Episcopalian parish, and marvel at the beautiful stained glass window that sits above the altar.
Afterward, take a walk through the churchyard and pay your respects to the cemetery's most famous resident, Alexander Hamilton, who served as the United States' first secretary of Treasury and who has now, recently, been made famous again by the Broadway show, "Hamilton".
Pro Tip: If you're into music, you can stop by for the Pipes at One organ recital series (at 1:00 pm on Fridays, enjoy evening choral performances, or an annual December rendition of Handel's famous Messiah.
From here, it's a short, 10-minute walk to the next stop on our 4 days in NYC tour, the Oculus.
Admire the Modern Architecture of the Oculus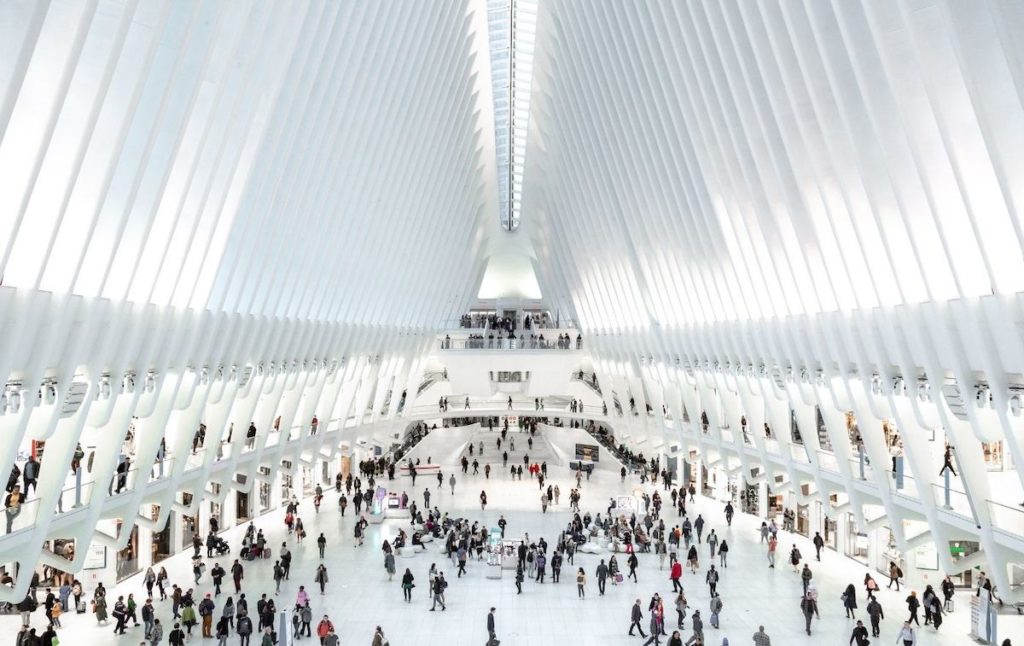 Trust me when I tell you that the Oculus is a true marvel of modern architecture.
And while there isn't too much to do here besides taking copious amounts of photos, you can always walk around this part shopping mall/part transportation hub and enjoy the feel of this place.
You can also pay your respects to all those who lost their lives during the 9/11 attacks on the World Trade Center since the Oculus is actually built atop Ground Zero.
The 9/11 Memorial and Museum are also right next door, so you can stop by after enjoying all the Oculus has to offer.
Pro Tip: If you're in need of a little caffeinated awesomeness, then stop for a coffee at Aroma Espresso Bar. Not only do they serve great espresso-based drinks, but you can also admire the beautiful interior of the Woolworth Building while you're here).
***If you love killer views of the NYC skyline, and don't mind paying for them, you can always grab a ticket and check out the One World Observatory. Because the observation deck on the 94th floor of the One World Trade Center.
Plus, this building is currently the tallest structure in the Western Hemisphere and the sixth tallest building in the world (By pinnacle height. Whatever that means.).
And per usual, definitely book your tickets well in advance since lines can be insanely long. I'd also try to save some money by ascending only one of New York's most iconic skyscrapers. So, if I had to pick between the One World Observatory, the Top of the Rock, and the Empire State Building viewing platform, I'd go with the Top of the Rock. ***
Now, if you're feeling a bit hungry at this point in your 4 days in NYC, and I definitely can't blame you for that, then stop by Hole in the Wall Cafe for some delightfully delicious Australian-inspired fare.
It's just a 15-minute walk from the Oculus and is a hipster-chic cafe that serves up some delicious coffee in addition to killer power bowls and some delightful mushrooms on toast.
And while the interior is a bit cramped and the prices are a bit high, the quality of the food and service makes this place totally worth a visit ( if you're looking for something slightly fancier, you can always stop by 15 Felice Gold Street for a lovely, sit-down meal filled with delicious Italian food).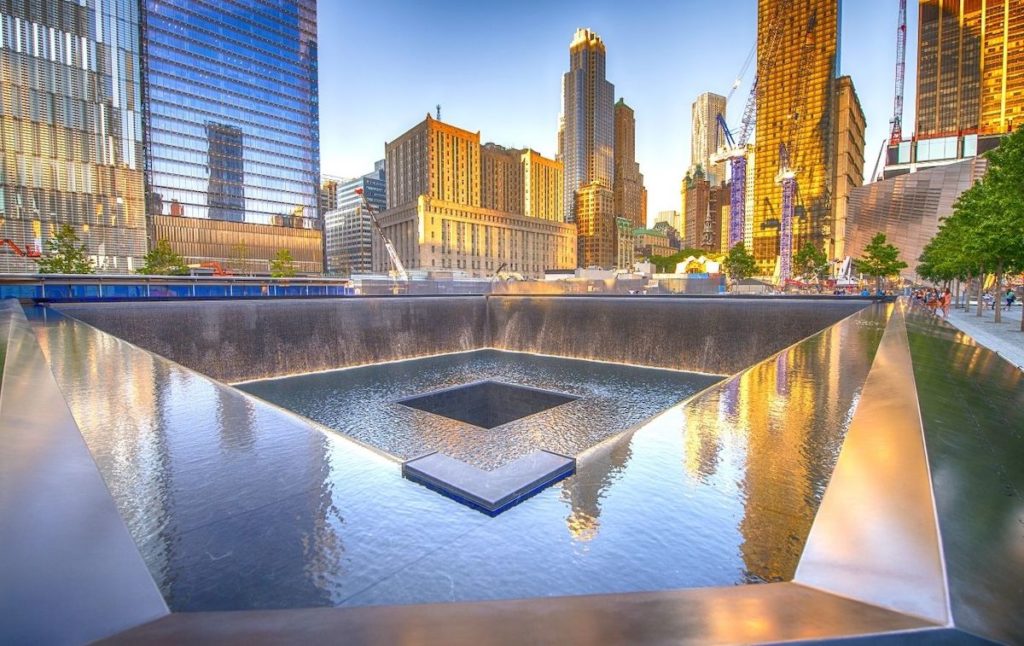 ⭐️ Rating: 4.8/5 (9,741 Reviews) Price: $20 per person Duration: Valid for 1 day 📍Meeting Point: World Trade Center site Details: Read more on Get Your Guide Now!
So, this next stop on our 4 days in NYC tour is a little difficult for me to talk about. Especially since I was in New York City that day and remember those tragic events all too well.
That's why although I have been to the 9/11 Memorial, it took my years to visit the 9/11 Museum.
Yeah, the subject matter is still too emotionally charged for me, especially since I knew people who died that day and watched in horror as my brother (a police officer) sifted through rubble in search of survivors.
Therefore, if the museum is a bit too intense for you, feel free to just visit the Memorial instead.
It sits on the exact spot where the Twin Towers once stood and is a beautifully somber, but altogether moving tribute to all the people who lost their lives on that day.
"The exhibition is incredibly exciting, but I would recommend the audio guide for an additional $10. We were in the museum for a total of 5 hours because we were so captivated. Sometimes I had to hold back my tears, because the stories of the victims are very touching. I find the place very successful to commemorate all the victims and to honor the heroes of the police and fire brigade."

Friederike (read more reviews now!)
However, if you do have the time and the right mindset for it, I highly recommend visiting the 9/11 Museum (Get your tickets in advance now though since lines can be long).
It not only enhances your understanding of the history and events of that fateful day but it pays great honor to all those who lost their lives.
After exploring the area, you can either take a twenty-minute walk to the Whitehall Ferry Terminal or hop on the R/W train at Cortlandt Street station and get off at Whitehall Street station since the ferry is a short walk from there.
Take a Ride on the Staten Island Ferry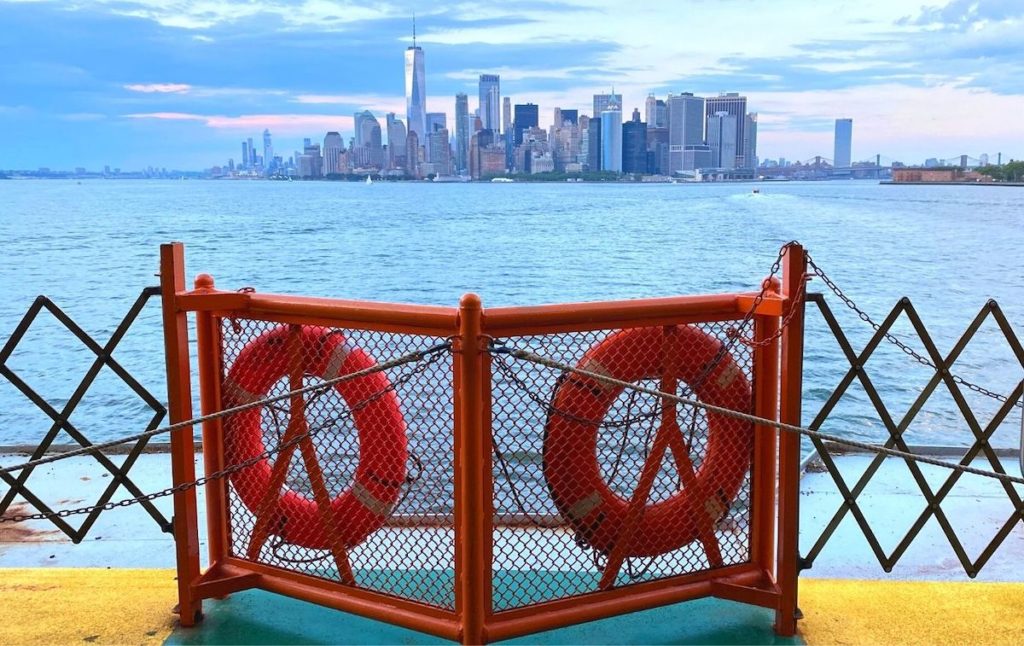 Okay, you obviously cannot do a 4 days in NYC itinerary without seeing the Statue of Liberty.
Truthfully though, the Statue of Liberty tour is slightly expensive and a bit overrated.
Because yes, I've done it. And not surprisingly, it's pretty lame. I mean, there's really not all that much to do on Liberty Island once you get there, besides go to the top of the Statue of Liberty.
And while the view is nice, you can't really snap any great photos of Lady Liberty since you're standing right on top of her.
That's why, I'd skip the Statue of Liberty tour altogether and take the Staten Island Ferry instead.
Pro Tip: if you're into history then consider visiting Ellis Island and the Statue of Liberty since Ellis Island is amazing and a fascinating place to explore. I've been many times and never turn down an opportunity to go back.
So, if you opt to board the Staten Island Ferry, then you'll be delighted to know that it's totally free and that it will give you beyond stunning views of the Statue of Liberty as it sails across New York Harbor, from Manhattan to Staten Island.
Fun Fact: The Staten Island Ferry is currently cheaper than it was in 1817 when a round trip ticket cost $0.25.
Typically, the ferry ride lasts around twenty-five minutes. And annoyingly enough, you will have to get off the ferry in Staten Island and then reboard again to make the trip back to Manhattan.
But, on the plus side, the ferry runs twenty-four hours a day, seven days a week, with boats departing every 15 to 30 minutes.
However, the ferry can get beyond crowded during rush hour, weekdays between 6:00 am and 9:30 am, and again between 3:30 pm and 8:00 pm, so you may want to board the ferry at basically any other time of day.
Enjoy the Rest of Your Night in the City that Never Sleeps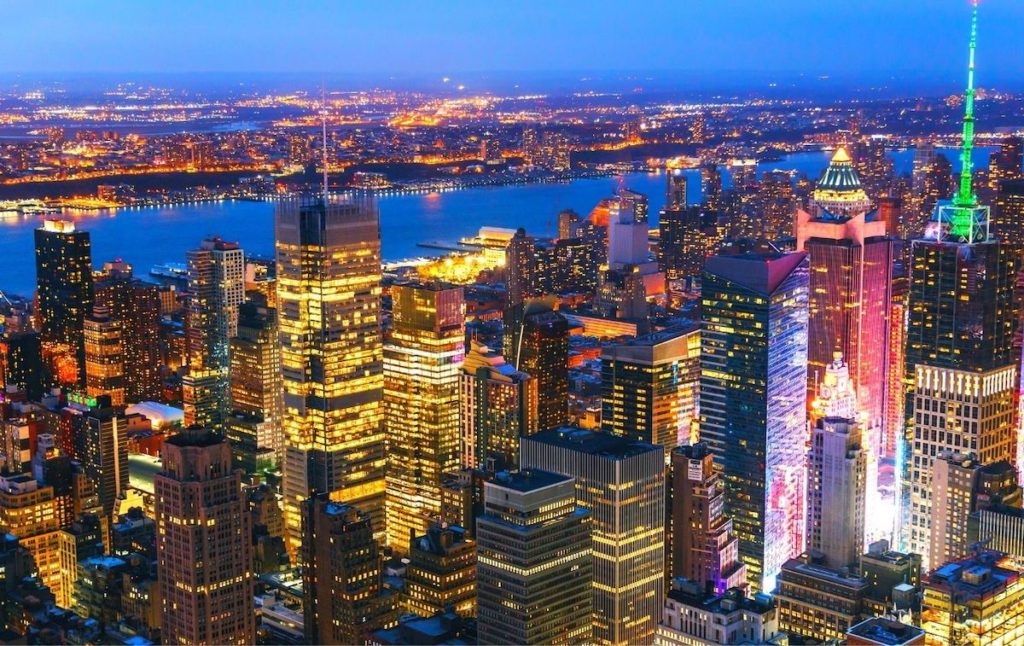 Okay, depending on what time it is after you take a ride on the Staten Island ferry, there are a couple of different things you can do.
Take a ride on the Seaglass Carousel – O=M=G! I am obsessed with this carousel since it is made of these wicked awesome, translucent fish that twirl around in circles.
So, if you're looking for a unique experience during your 4 days in NYC, or if you are traveling with kids, then this is something fun to do after riding the Staten Island Ferry. Besides, tickets are just $5 and the carousel is literally right inside of Battery Park.
Explore the Museum of the American Indian – This museum is also just a hop, skip, and a jump away from the Staten Island Ferry. Plus, it's totally free to visit and is incredibly underrated in my humble opinion.
It's also part of the Smithsonian's National Museum of the American Indian and features a wealth of contemporary and historical exhibits of art and artifacts by and about the indigenous people of the Americas.
Grab a Drink at the Dead Rabbit Grocery and Grog – This place is nothing fancy but the drinks are good and the decor is fun. They also have a menu full of delicious, traditional British pub grub favorites like Scotch Eggs and Blood Pudding (The Cowgirl Seahorse is another great bar in the area.
I personally like their food better since they serve delicious sweet potato soup, as well as 'The Ranch Hand', which consists of country ham, two fried eggs, grits, red-eye gravy, and a piece of cornbread).
Enjoy a Fancy Dinner at Delmonico's – If you wanna be posh AF and enjoy an uber-fancy dinner, then Delmocio's is the place to go. I mean, this restaurant is practically a New York institution and is known for their iconic, Benedict Burger, which truly is the stuff that all your gastronomic dreams are made of.
Attend a Comedy Show at The Comedy Cellar – To get here, you will have to ride the subway, However, the trip is totally worth it since The Comedy Cellar has one of the best, and cheapest comedy shows in all of NYC.
Because performances here cost just $17 (plus you must order at least two beers) per person and sometimes feature high profile comedians like Dave Chapelle, Amy Schumer, Sarah Silverman, and more.
Plus, if you get the late-night munchies after the show, you can always stop by Mamoun's Falafel for some of the best falafel in the city.
Grab a drink at Please Don't Tell – Hop on the subway and visit a secret, East Village speakeasy that doubles as one of the coolest restaurants in NYC. Because in addition to the bar's delicious drinks and old-timey decor, guests will have to enter the establishment through a non-descript, vintage phone booth at neighboring Crif Dogs (They have really good hot dogs, as does Gray's Papaya).
And once you do find this magical phonebooth of wonder, you'll need to dial a super-secret access code to actually get into the place.
4 Days in NYC Itinerary: Day 4 (Brooklyn and Beyond)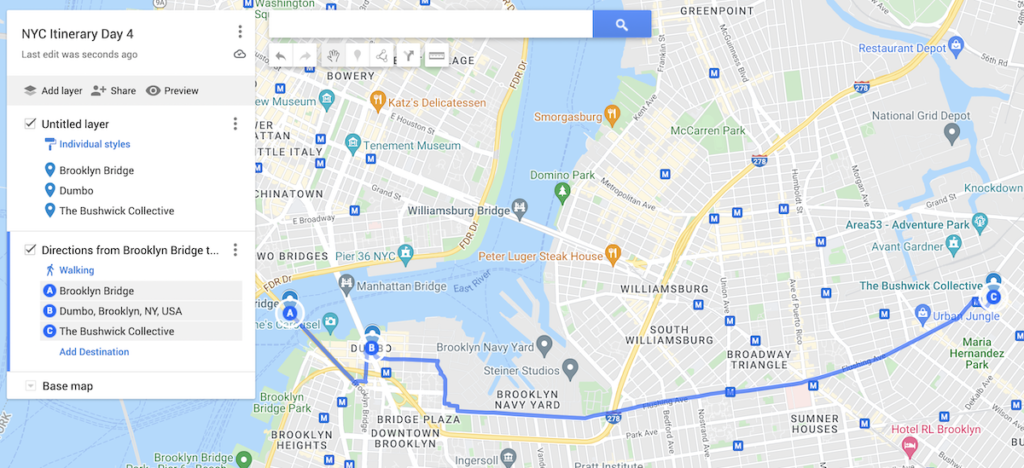 Ready to start your final day of this 4 days in New York itinerary?
Of course, you are! Because New York City is awesome and you want to make the most of your time here.
That's why, I'd suggest you take the 4,5, or 6 train City Hall. Because our first stop is the Brooklyn Bridge since we'll bet getting outside of Manhattan and exploring all that Brooklyn has to offer today.
And if you're in need a bit of sustenance before you begin your epic trek across the Brooklyn Bridge, then feel free to stop by any of these places for a delicious breakfast.
Balthazar – Located in Nolita, this foodie institution serves up amazing baked goods, croissants, and bread. You can either have a nice sit-down meal or grab a pastry to go from their bakery.
Jack's Wife Freida – This is an understated, lively bistro in Nolita that serves delicious, fusion, Mediterranean, and American cuisine. It's popular though so you will have to wait in line. But, whatever.
This place is worth the wait. Especially for delicious brunch items like the Green Shakshouka, which is green tomatillo sauce served with Maya's Breakfast Bowl (scrambled or poached eggs, red quinoa, kale, spaghetti squash, grilled tomato, and avocado).
The Smith – This brunch hotspot has locations all across the city and serves up classic, American brunch dishes with a bit of a twist, like their Ranchero Scramble which includes perfectly scrambled eggs, black beans, cheddar, avocado, and chipotle salsa that is set atop some freshly made corn tortillas. Just make a reservation since this place is pretty popular.
Walk Across the Brooklyn Bridge
So while you can definitely sleep in, you still might want to get up early. I mean, walking across the Brooklyn Bridge isn't exactly the most original idea on this 4 days in New York itinerary.
That's why, not surprisingly, the Brooklyn Bridge gets hella crowded as it gets later in the day.
Therefore, if you don't want your Brooklyn Bridge selfies to be inadvertently photobombed by twenty strangers, then try to visit the bridge when most people are still deciding what to eat for breakfast.
But, time out. What do you do once you have walked the expanse of the Brooklyn Bridge? Oh my dear friend, explore DUMBO of course!
Explore DUMBO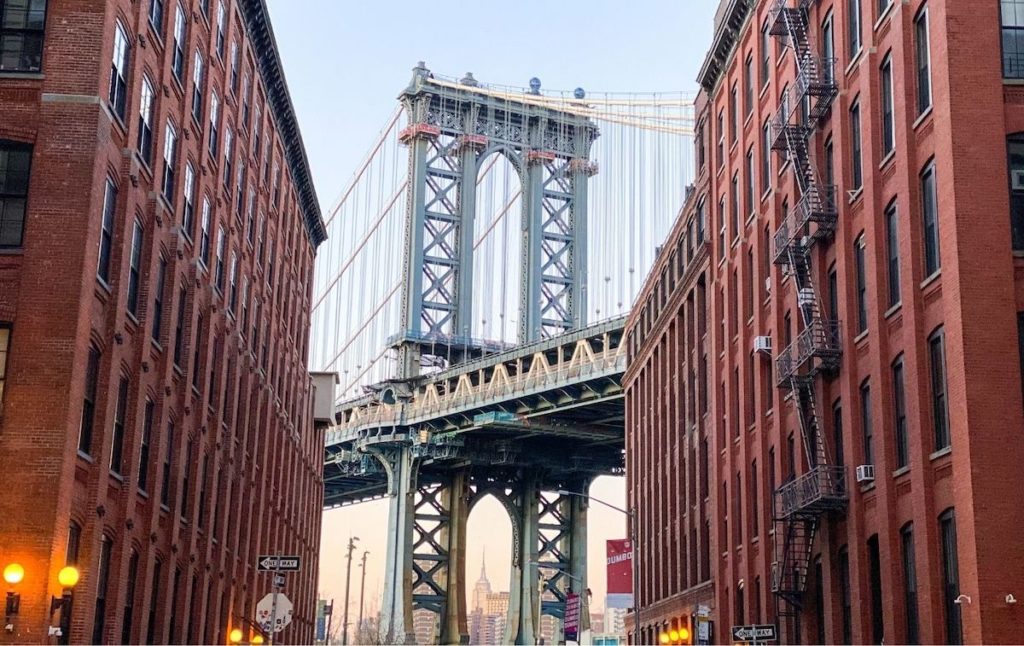 And in case you're not in the know, DUMBO actually stands for, Down Under the Manhattan Bridge Overpass.
Because thankfully this formerly gross, industrial center has been transformed into a beautiful urban area that is awash with riverside parks, stunning photo ops, and delightful street art murals.
There are also a ton of uber-trendy, hipster hotspots that are well worth exploring.
I know I for one am definitely not hip enough to hang out in any of these places but, luckily for me, these fine Brooklyn establishments are accepting of me and my inherent uncoolness.
So, take a scenic walk along some of the area's charming cobblestone streets. And when you're done, some of the other things you might want to do in DUMBO include:
Admire some of the area's beautiful street art murals.
Take a ride on Jane's Carousel
Check out some of the delicious food stalls at Time Out Market which include offerings from Ice & Vice, Dö (edible cookie dough), Bklyn Wild, Jacob's Pickles, Clinton St. Baking Company, and more!
Relax and have a cup of coffee at Brooklyn Roasting Company
Search for hidden treasure and antiques of every variety at Brooklyn Flea. And FYI, it's a seasonal, outdoor market that is open Sundays between 10:00 am and 5:00 pm.
Walk around Brooklyn Bridge Park and take in some of the stunning views here.
Take an iconic shot of the Manhattan Bridge from the corner of Washington Street and Water Street. Trust me, this is one of the best photo spots in the entire city.
Grab an ice cream from the Fireboat House
Read a Book at Powerhouse Arena.
Enjoy some theatrical performances at St. Anne's Warehouse.
So, spend as much, or as little, time as you like here. However, before you leave, you must order a pizza from Juliana's for lunch.
Trust me, the pizza here is way better than whatever you'll find at nearby Grimaldi's.
Next, take the subway to the Bushwick Collective, a street art mecca of sorts that is perfect for art lovers of every variety. Just board the F Train at York Street station, take it to 14th street station.
Proceed to get off and transfer to the L before taking that train to Jefferson Street Subway station, and walking to the Bushwick Collective from here.
Pro Tip: Along the way, get off at the Lorimer Street station on the L and grab a unicorn latte from the End Brooklyn ($9 ridiculous).
You can then get back on the L and get off at the Graham Avenue station to visit the Bagel Store, the original home of the rainbow bagel. They also have an Artichoke Basille's Pizzeria at the Bushwick Collective if you want to get a piece of pizza instead.
Check Out the Street Art at the Bushwick Collective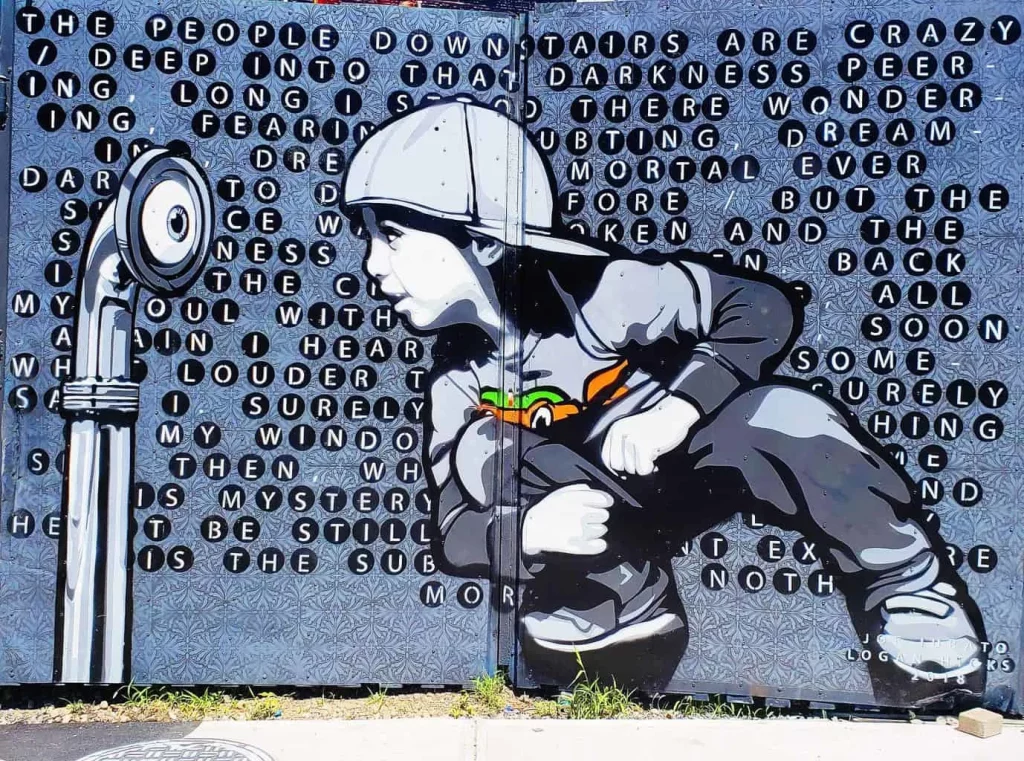 Phew, that was a lot of practical information to get out of the way.
But, we got through it and have FINALLY made it to the Bushwick Collective as part of our 4 days in NYC itinerary.
Once here, just walk out of the subway and you'll be amazed by the insanely diverse and stunningly beautiful number of murals that proliferate the walls of this quirky, and slightly grungey, neighborhood.
Literally, everywhere you look you'll find amazing examples of street art murals that are beautifully symbolic of the political and social issues that currently affect New York City.
My suggestion? Have your camera at the ready and take your time exploring the fabulous artwork here.
For me, the art here is something to be savored and not just rushed through so that you can tick it off your 4 days in NYC itinerary.
Make sure to take some time to stop and contemplate the beautiful art at the Bushwick Collective.
Therefore:
Definitely meander through the streets and contemplate the meaning behind many of these powerful pieces.
Once You've Had Your Fill Of Artistic Beauty:
You can always grab a falafel from Queen of Falafel. The falafels here are fresh, hot, delicious, well-seasoned, and reasonably priced ($8 for a sandwich and $4 for a side of four).
Only downer?
No bathroom but I guess you can't have your falafel and eat it too. Lol. Am I right? Okay, I'll stop with the lame jokes, at least for now.
Spend Your Final Evening in Brooklyn
Since we've spent most of our 4 days in NYC in Manhattan, let's take this opportunity to check out the vibrant, trendy, and altogether amazing nightlife scene Brooklyn is known for.
That's why some things you might want to do in Brooklyn this evening include:
Have a beer and play some pinball at Sunshine Laundromat – Trust me, this is one of the best, low-key hangouts in all of Brooklyn.
Because this unassuming laundromat has a secret pinball arcade in the back where you can go and play a game on one of their 22 different pinball machines. Games also start at just $0.75 each, making this a fun, low-key, night out in Brooklyn.
Do some Karaoke at the Brooklyn Night Bazaar – If you're looking for a more lively night out in NYC, then stop by the Brooklyn Night Bazaar on Greenpoint Avenue. It's open Wednesday and Thursday from 6:00 pm to 11:00 pm and Friday through Sunday from 6:00 pm to 2:00 am.
Plus, they rent rooms by the hour so you can "sing" to your favorite pop songs in peace and without the looming threat of public embarrassment.
Enjoy a night of dancing at the Social Butterfly – I'm not a club person but all my friends who are love going to the Social Butterfly for its high energy yet overall low-key vibe. They also play a great mix of old-school hip hop and RnB music, in addition to serving strong, yet affordable, alcoholic beverages.
Try Axe Throwing at Kick Axe Throwing – Looking for some REALLY unique things to do in Brooklyn to add to your 4 days in NYC itinerary? If so then embrace your inner lumberjack and try your hand at ax throwing at Kick Axe Throwing on Degrave Street.
And don't worry, experts will be on hand to teach you exactly how to throw an ax. This way, you can enjoy some fun, and safe, competitive games with friends.
Enjoy a Nice Dinner at The River Cafe – If you want to celebrate your final evening in NYC with an elegant dinner, then head over to the River Cafe. It's located right in DUMBO and offers diners sweeping views of the Manhattan skyline.
4 Days In NYC Bonus Tips: Day Trips From NYC
This restaurant also has a fantastic menu as well as a live piano player who can serenade you while you enjoy your meal (and don't forget to save room for dessert).
NYC is really great but did you know that the entire state of New York is gorgeous? This is especially true if you love the great outdoors. So if this is your nth time in NYC and you want to do something beyond the usual touristy stuff during your 4 days in NYC, why not head out on some epic day trips? Here are some small town suggestions that will blow your mind.
Woodstock, NY: A tiny town in the Catskills area, Woodstock is famous for its rock and roll music. Yes! The Woodstock Music festival is what draws people here every year BUT there are loads of things to do in the area that often get overlooked. Hiking, tubing, shopping and music are just a few items on that list!
Sleepy Hollow, NY: Everyone has heard of Sleepy Hollow. This town skyrocketed to fame thanks to the story written by Washington Irving (and ofcourse the movie!). Sleepy Hollow is incredibly popular during Halloween. There are however loads of things to do in Sleepy Hollow at other times of the year. Plus, it is much cheaper and quite a bit of fun without the crowds!
Kingston, NY: If you are history buff then Kingston is the town for you. Laid back and relaxed, Kingston is a wee bit off the beaten track BUT it has a lot of interesting things to do. The Old Dutch church, the Kingston street art and the cultural heritage center should top your list.
4 Days In NYC FAQ
Is 4 Days Enough For New York City?
4 days in NYC is pretty great but mind you, this is just the bare minimum amount of time that would make the trip worthwhile. There is just so much to see and explore in the city that you would just have to keep coming back. I've been living here for years and still find myself running short on time. 4 days however may quench the travel lust just a little bit!
What Is The Cheapest Month To Go To NYC?
There is just no putting a good spin on this. NYC is an expensive city. You can however make it more budget friendly by choosing the right time of the year to travel. Avoid school holidays at all costs. Try to avoid the Christmas rush too! December is probably the most expensive time to visit.
The cheapest months to visit NYC would be between January to March. This is after the Christmas rush has passed. You would still get to see the blanket of snow on the city and do quite a lot of the activities but you would do it without the holiday chaos which makes it pretty perfect if you ask me.
What Is The Most Beautiful Month To Visit NYC?
This is certainly very different from each person to person. Many people love to catch NYC in a blanket of snow and to see all the different light displays. For them, December and January are without doubt the best time of the year.
Others love to see the fall foliage and the fall foliage in New York is spectacular. If this is you then the best time to visit is between the last week of September and the second week of October.
Late September to early November is the best time to visit when it comes to the weather.
Can You Do NYC On A Budget?
Absolutely. You can backpack through the city and choose cheap accommodation. You would not stay in the heart of the city but that should not deter you. Plus there are loads of free things to do in the city and some really cool budget shopping areas too!
How many days should I spend in NYC?
I recommend spending at least 4 days in NYC to see and do as much as possible. There are numerous attractions and activities to enjoy, and even a week may not be enough to cover everything.
Can You See Everything in NYC in 4 days?
It is impossible to see everything in NYC in 4 days due to the city's enormous size and endless number of attractions. But, you can definitely check out plenty of its highlights during this time frame.
Is New York Food Expensive?
Yes, New York food can be expensive, especially in fancy places and touristy spots. But don't fret since there are lots of budget-friendly bites to be found at local food trucks and in small neighborhood joints.
How Expensive is NYC?
It's no secret that NYC is expensive. We all know it's one of the most expensive places in the world.
From housing to dining to entertainment, expect those bills to be high when spending four days in NYC. But don't worry, there's always something for every budget in the Big Apple.
Where Should you Stay in New York for the First Time?
If you're hitting up NYC for the first time, Manhattan's the place to be. Specifically, try and stay in and around Times Square, or in other parts of Midtown.
This way you'll have easy access to sightseeing, restaurants, and local shopping.
⏰Looking for an amazing place to stay while in NYC but haven't had the time to book your accommodation yet? Try Pod 39. It is budget friendly and pretty luxurious for the price! ⏰
Additional New York City Resources You'll Love
There you have it! That just about wraps up this 4 days in NYC itinerary!
Tell me, did your favorite 4 days in New York City itinerary activities make the list? If not then let me know in the comments below!
And if you found this post useful, don't forget join our email list and then pin this post now so that you can read it again later!