If you're an avid nature photographer who shares your work on Instagram then this is the post for you.
After all, I've been an ardent photographer/social media expert for the past 5+ years. Therefore, I know how challenging it can be to come up with engaging captions for nature photography.
I mean, you spend all this time snapping/editing the perfect nature photos but then when it comes to captions for nature photos on Instagram, your mind goes totally blank.
Well, never fear because your resident social media guru is here to share all of her picks for the best captions for nature photos with you.
This way, you can quickly and easily upload your photos to Instagram while crafting profound captions that are sure to totally "wow" your followers.
This post may contain affiliate links. Please see my disclosure for more information. As an Amazon Associate, I earn a small commission from qualifying purchases.
Best Captions for Nature Photos
Have a lot of stunning landscape photos that you need Instagram captions for? If so then this selection of amazing captions for nature photography will be perfect for you.
After all, I feature some stunning captions for nature photos on Instagram that are sure to add a whole lot of meaning to anything and everything you post on this social media outlet.
And when nature quotes make people feel something, that results in a whole lot of engagement – which is something we all want more of.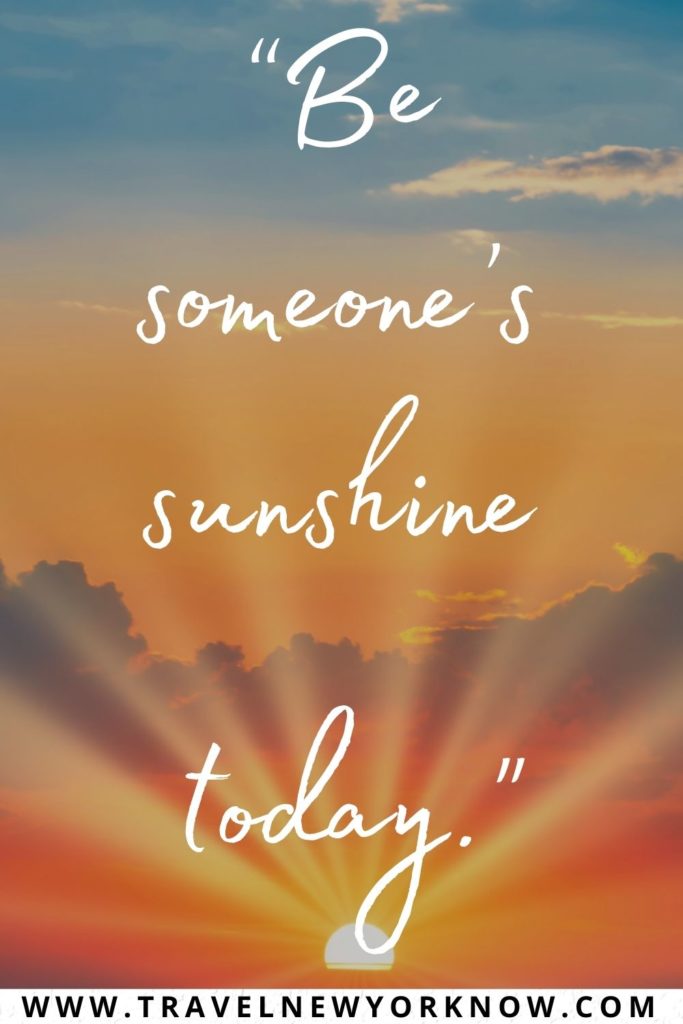 1. "Be someone's sunshine today."
2. "Sunshine makes me happy!"
3. "My favorite color is sunset."
4. "I love being outside and getting fresh air."
5. "You are my sunshine."
6. "I'm sure I shall always feel like a child in the woods."
7. "Kissed by the SUN."
8. "Soaked by the sea..!!"
9. "Wild is my favorite color."
10. "I need vitamin SEA."
11. "As free as the ocean..!!"
12. "I love the smell of rain."
13. "Let the rain kiss you."
14. "We do not see nature with our eyes, but with our understandings and our hearts."
15. "Here comes the sun..!!"
16. "Take a breath of fresh air."
17. "There are no rules for good photographs, there are only good photographs."
18. "The trees that are slow to grow bear the best fruit."
19. "According to mother nature…Green is a primary color."

20. "Nature is not a place to visit. IT IS HOME"
21. "Rain is grace; rain is the sky descending to the earth; without rain, there would be no life."
22. "Take me to the SEA."
23. "Let the rain wash away, all the pain of yesterday."
24. "A forest bird never wants a cage."
25. "If you need me I'll be dancing in the rain."
26. "Joy in looking and comprehending is nature's most beautiful gift." – Albert Einstein
27. "Just living is not enough…One must have sunshine, freedom, and a little flower."
28. "How glorious a greeting the sun gives the mountains!" – John Muir
29. "Keep your love of nature, for that, is the true way to understand art more and more."
30. "Lightening is incredible."
31. "The shoreline at sunset is simply….beautiful."
32. "The bird is powered by its own life and by its motivation."
33. "The Earth laughs in flowers." – Ralph Waldo Emerson

34. "Taking pictures is savouring life intensely, every hundredth of a second." – Marc Riboud
35. "The Earth has music for those who listen."
36. "To walk in nature is to witness a thousand miracles."
37. "Nature is the art of God."
38. "Look deep into nature and you will understand everything better."
39. "Nature always wears the colors of the spirit. " – Ralph Waldo Emerson
40. "Landscape photography is the supreme test of the photographer – and often the supreme disappointment. "– Ansel Adams
Best Captions for Nature Photography
Honestly, you spend all this time taking/editing these next-level awesome nature photos. And then when you're finally ready to upload them to Instagram, your brain turns to proverbial mush.
Well, fear not my faithful Instagram enthusiast because here you'll find all of the very best captions for nature photography.
Trust me, I've been an ardent nature photographer for the past 5+ years and have used many of these captions for nature photography to help grow my Instagram account.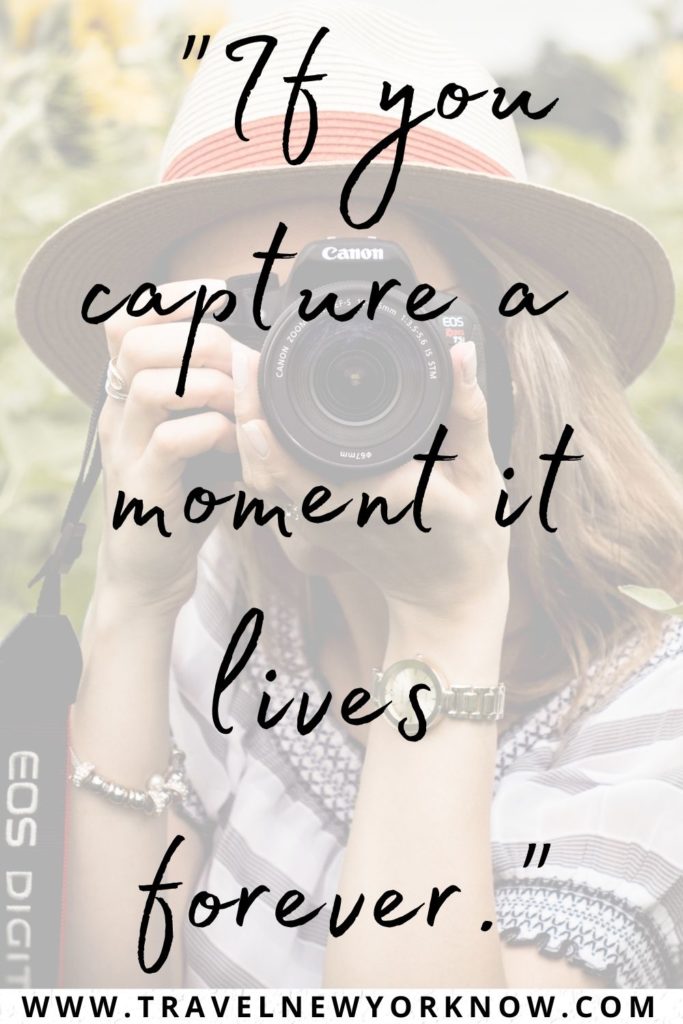 41. "If you capture a moment it lives forever."
42. "Happiness is the smell of earth after the rain."
43. "Count your rainbows, not your thunderstorms."
44. "Look at the world through RAINBOW colored glass."
45. "Happiness is…breathing the fresh air from atop a hill."
46. "The top of one mountain is always the bottom of another."
47. "Wake up and smell the rain."
48. "There's no better sound to hear than the ocean, the wind, and the rain all at once, late at night."
49. "Fly high and touch the sky."
50. "I prefer living in color."
51. "Happiness comes in waves."
52. "Green is the prime color of the world, and that from which its loveliness arises."
53. "When it rains, look for rainbows. When it's dark, look for stars."
54. "All the trees are losing their leaves, and not one of them is worried." – Donald Miller
55. "Peace is seeing the sunrise or a sunset and knowing who to thank."
56. "Try to be a rainbow in someone's cloud."
57. "Be like a tree and let the dead leaves drop."
58. "It always rains the hardest on people who deserve the sun."
59. "In every walk with nature, one receives far more than he seeks."
60. "Twilight drops her curtain down, and pins it with a star."
61. "The clearest way into the universe is through a forest wilderness."
62. "Let us give nature a chance; She knows her business better than we do."
63. "Nature never goes out of style."
64. "Every flower is a soul blossoming in nature."
65. "In the depth of winter, I finally learned that there was in me an invincible summer."
66. "The mountains are calling and I must go."
67. "Every sunset brings the promise of a new dawn." – Ralph Waldo Emerson
68. "One touch of nature makes the whole world happy."
69. "Spring is nature's way of saying, 'Let's party!'"
70. "Autumn, the year's last loveliest smile."
71. "A tree with strong roots laughs at storms."
72. "Colors are the smiles of nature."
73. "Bloom where you are planted."
74. "Sunset is still my favorite color, and rainbow is second."
75. "Some old-fashioned things, like fresh air and sunshine, are hard to beat."
76. "The poetry of earth is never dead."
77. "Autumn is a second spring when every leaf is a flower."
78. "I don't like captions. I prefer people to look at my pictures and invent their own stories."
79. "Study nature, love nature, stay close to nature. It will never fail you."
80. "Adopt the pace of nature. Her secret is patience. " – Ralph Waldo Emerson
Best Nature Photography Captions for Instagram
Who rocks the house? These best nature photography captions for Instagram rock the house, that's who.
So, if you're feeling a bit stuck when it comes to brilliant (okay, maybe that is a bit of a stretch) verbiage to accompany your latest and greatest photos, then give this section a quick peek.
It has everything you need to quickly and easily craft epic Instagram captions for nature photography.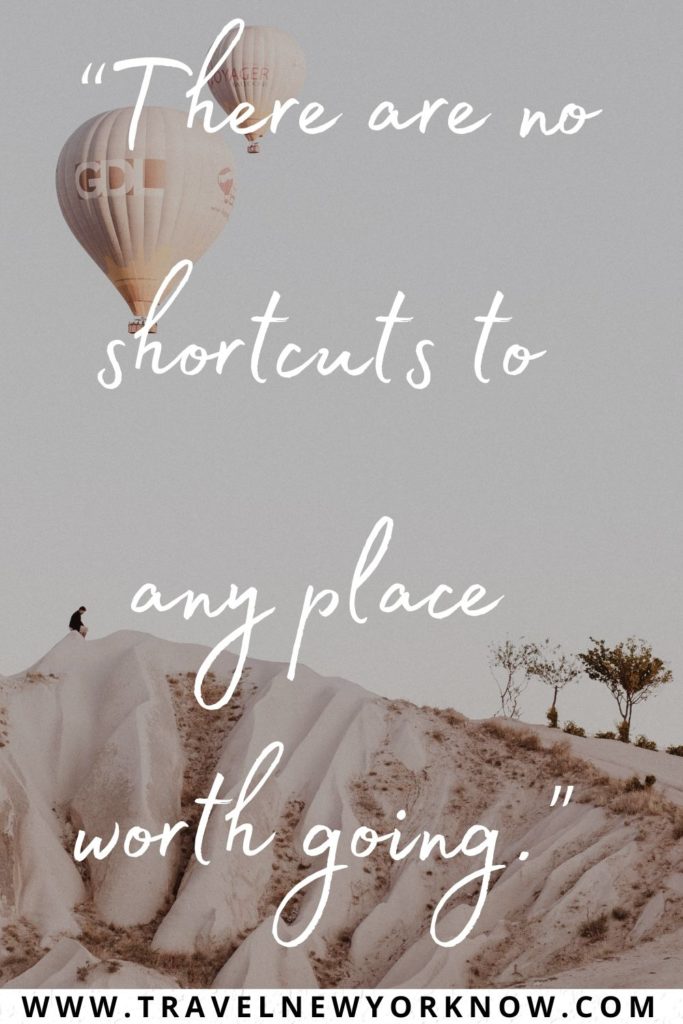 81. "Snowflakes are kisses from heaven."
82. "There are no shortcuts to any place worth going."
83. "Beautiful things don't ask for attention."
84. "Sunshine is the best medicine."
85. "Get lost in the forest and don't find a way back."
86. "Nature does not hurry, yet everything is accomplished."
87. "The darkest nights produce the brightest stars."
88. "Difficult roads often lead to beautiful destinations."
89. "If you truly love nature, you will find beauty everywhere."
90. "If the sky is the limit, then go there."
91. "The flower doesn't dream of the bee, it blooms and the bee comes."
92. "I want to be on the top of mountains and beneath the stars."
93. "Smell the sea, and feel the sky. Let your soul and spirit fly." – Von Morrison
94. "The sound of rain needs no translation."
95. "Every mountain top is within reach if you just keep climbing."
96. "The day has eyes; the night has ears."
97. "Even the darkest night will end and the sun will rise."
98. "Nature is not on the internet."
99. "Nature = cheaper than therapy."
100. "Not just beautiful, though – the stars are like the trees in the forest, alive and breathing. And they're watching me."
101. "It's better in the mountains."
102. "If the flower is to be beautiful, it must be cultivated."
103. "The sky is the daily bread of the eyes." – Ralph Waldo Emerson
104. "The best thing one can do when it's raining is to let it rain."
105. "Life's better in the mountains."
106. "The voice of the sea speaks to the soul."
107. "Listen to the rhythm of the falling rain."
108. "Dream higher than the sky and deeper than the ocean."
109. "Turn your face towards the sun, and the shadows fall behind you."
110. "Discover the beauty of winter."
111. "Nature is one of your greatest teachers."
112. "Life is a BEACH, so enjoy the WAVES."
113. "The sun is alone too but it still shines…"
114.. "To enjoy the rainbow, first enjoy the rain."
115. "Live in the sunshine, swim in the sea, drink the wild air." – Ralph Waldo Emerson
116. "Learn character from trees, values from roots, and change from leaves."
Instagram Captions for Nature Photography
What do we want? Instagram captions for nature photography!
And when do we want them? Now, dang it!
So, if you have tons of photos but just don't know what to say about them then use these Instagram captions for nature photography to make the process of uploading photos to Instagram infinitely easier.
After all, who has time to sit there and dream up Shakespearean sonnets about their photos? No one, that's who.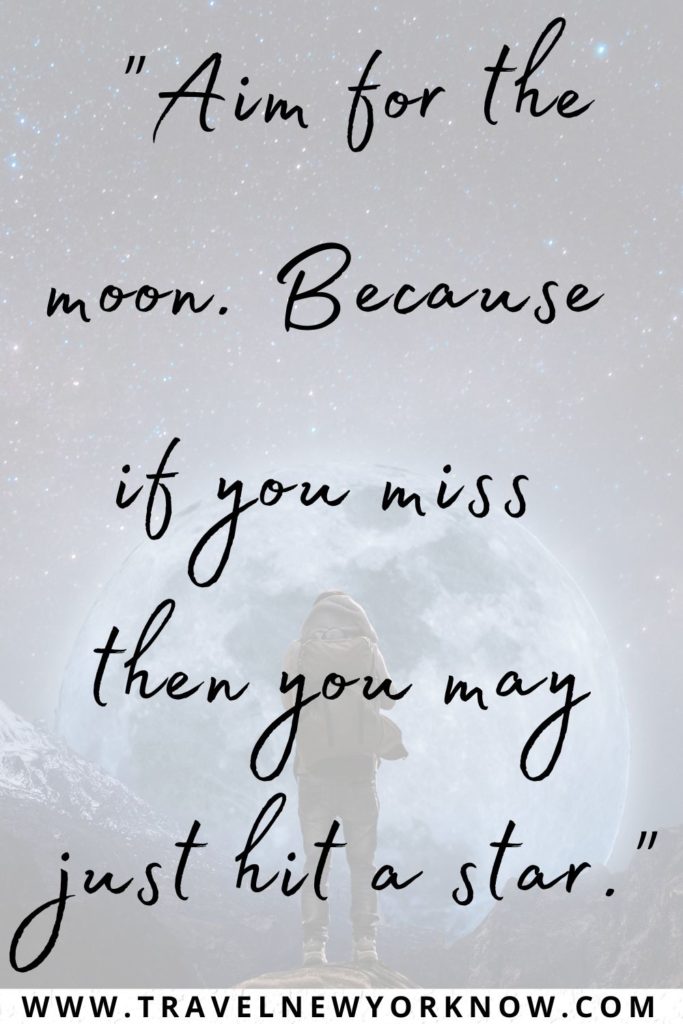 117. "High Tides = Good Vibes."
118. "Fruit is nature's candy."
119. "Aim for the moon. Because if you miss then you may just hit a star."
120. "Good vibes happen with the tides."
121. "Sky above. Earth below. Peace within."
122. "A flower cannot blossom without sunshine, and man cannot live without love."
123. "The tree that is beside the running water is fresher and gives more fruit."
124. "Life is either a daring adventure or nothing at all."
125. "Rain makes everything more beautiful."
126. "The silence of nature is very real. It surrounds you…you can feel it."
127. "The only way to see a rainbow is to look through the rain."
128. "The beauty of the natural world lies in the details."
129. "Rain falls because the clouds can no longer handle the weight."
130. "Some see a weed and others see a wish."
131. "Be kind to everything that lives."
132. "Life is like a mountain, hard to climb, but worth the amazing view from the top."
133. "I believe in God. Only, I spell it as, 'NATURE'."
134. "And so..the Adventure BEGINS…"
135. "Trees are the earth's endless effort to speak to the listening heaven."
136. "Love the earth as you would love yourself."
137. "Nature is a mutable cloud which is always and never the same." – Ralph Waldo Emerson
138. "Go where the wind blows."
139. "The Earth is what we all have in common."
140. "Flowers are the sweetest things that God ever made and forgot to put a soul into."
141. "If you look the right way, you can see that the whole world is a garden."
142. "Nature itself is the best physician."
143. "Collect memories, not things."
144. "Flowers are heaven's masterpiece."
145. "It is up to you to see the beauty of everyday things."
146. "Choose only one master – NATURE."
147. "One should pay attention to even the smallest crawling creature for these too may have a valuable lesson to teach us."
148. "Where hope grows, miracles blossom."
149. "The hum of bees is the voice of the garden."
150. "In the trees, in the breeze..seek nature's peace and bliss."
151. "Stars can't shine without darkness."
152. "The forest makes your heart gentle."
153. "I love falling asleep to the sound of rain."
154. "There are some things you learn best in calm, and some in a storm."
155. "Look! Look! Look deep into nature and you will understand everything."
156. "I am in love with the green earth."
157. "Life isn't about waiting for the storm to pass. It's about learning to dance in the rain."
158. "The sky has no limits."
159. "We cannot control the WIND but we can direct the SAILS."
160. "There is something of the marvelous in all things of nature."
161. "Light in nature creates the movement of colors."
162. "The ocean calms my restless soul."
163. "Everybody wants happiness and nobody wants pain. But, you can't have a rainbow without a little rain."
164. "The sun shines not on us but in us."
165. "I've always regarded nature as the clothing of God."
166. "I find my happiness where the sun shines."
Best Captions for Nature Photos
If you want the all-time best captions for nature photos then this is the super sweet part of the post for you.
Yup, these expertly curated, mega-epic best captions for nature photos are sure to add a little flare to your account and help make your Instagram fandom swoon with glee,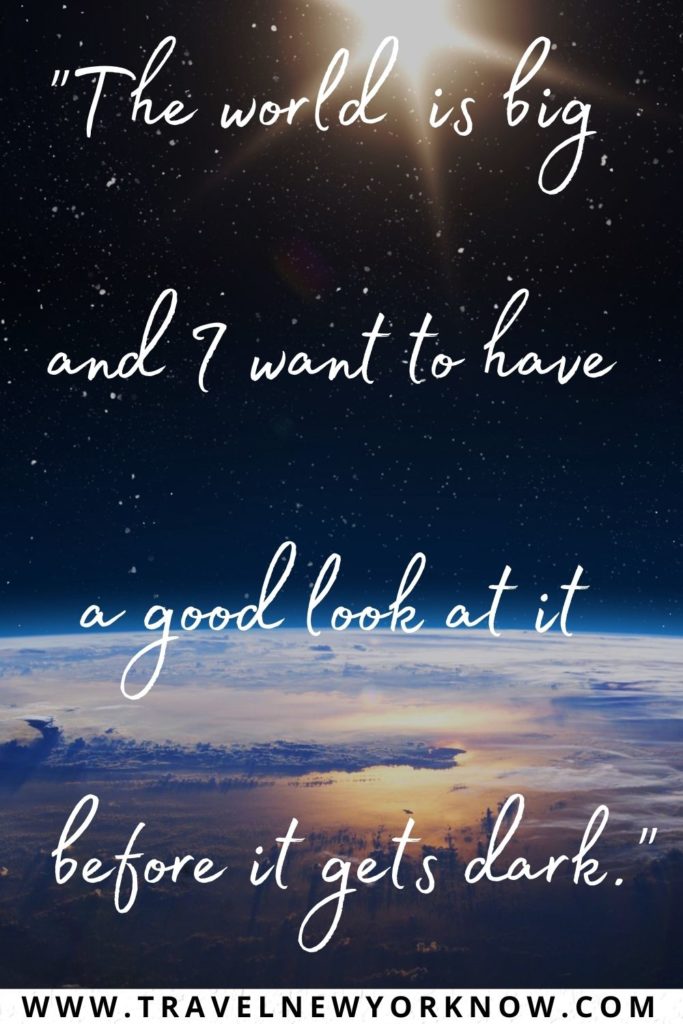 167. "Do not follow where the path may lead. Go instead where there is no path and leave a trail." – Ralph Waldo Emerson
168. "The world is big and I want to have a good look at it before it gets dark."
169. "The smell of the ocean never gets old."
170. "No matter how full the river, it still wants to grow."
171. "Knowing trees, I understand the meaning of patience. Knowing grass, I can appreciate persistence."
172. "Be still like a mountain and flow like a great river."
173. "Living for others is the rule of nature."
174. "Time spent at the BEACH is never wasted."
175. "There is a pleasure in the pathless woods."
176. "If your heart is a volcano, how shall I expect flowers to bloom?"
177. "Wherever there is light, one can photograph."
178. "Nature is painting for us, day after day, a picture of infinite beauty."
179. "There are always flowers for those who want to see them."
180. "In nature, light creates color. In a picture, color creates light."
181. "Water is the soul of the earth."
182. "Nothing is more beautiful than the loveliness of the woods before sunrise."

183. "You will find something more in woods than in books. Trees and stones will teach you that which you can never learn from masters."
184. "I like people who smile when it's raining."
185. "A day at the lake restores the soul."
186. "My brain feels like a cool, deep lake."
187. "Lose yourself in nature and find peace."
188. "Water is the driving force of all nature."
189. "When I'm silent, there is a roaring volcano waiting to erupt."
190. "Water your roots, so your soul can blossom."
191. "So lovely was the loneliness of a wild lake."
192. "Sunset is a wonderful opportunity for us to appreciate all the great things the sun gives us!"
193. "What I like about photographs is that they capture a moment that's gone forever, impossible to reproduce."
194. "Water is your best friend."
195. "Never stop looking up..!!"
196. "To watch a sunset is to connect with the Divine."
197. "Brave and free and wild as the SEA."
198. "Life without love is like a tree without blossom and fruit."
199. "All my troubles wash away in the water."
200. "Dance to the song of the sea."
201. "When the roots are deep there is no reason to fear the world."
202. "Nature and silence go better together."
203. "The best view comes after the hardest climb."
204. "Sunsets are just little glimpses of the Golden streets of Heaven."
205. "Change yourself, not nature!"
206. "Land really is the best art."
207. "Cheerfulness is the atmosphere in which all things thrive."
208. "The ocean is a mighty harmonist."
209. "A weed is no more than a flower in disguise."
210. "Keep looking up..there may be RAINBOW waiting for you."
211. "Mountains are the beginning and the end of all-natural scenery."
212. "The sun does not shine for a few trees and flowers, but for the wide world's joy."
213. "The sunset casts a golden glow across the valley."
214. "The family is one of nature's masterpieces."
215. "Every sunset is an opportunity to reset."
216. "Stay close to what keeps you feeling alive."
217. "Sky above, Earth below, a fire within."
218. "Going to the mountains is like going home."
219. "There is memory in the forest."
220. "Save the trees, save the earth. We are the guardians of nature's birth."
221. "Plant trees, Save nature, Save the world."
222. "Plant more trees to enhance the beauty of nature."
223. "Climb mountains not so the world can see you, but so you can see the world."
224. "Some people frolic through the rain, others just get wet."
225. "East or West going green is the best."
226. "Every artist dips his brush in his own soul and paints his own nature into his pictures."
227. "Ignore the rain look for the rainbow."
228. "Heaven could be anywhere. Why not here?"
229. "Life is better at the Beach!"
230. "The best night's sleep is under the stars."
231. "My definition of beautiful = Nature."
232. "In all things of nature, there is something of the marvelous."
233. "Don't let the sunshine spoil your rain."
234. "May the forest be with you."
235. "The ocean is a poem without words."
236. "Meet me where the sky touches the sea."
237. "Let's sleep under the STARS."
238. "Shine bright like a diamond."
239. "The greatest adventure is what lies ahead…"
240. "You don't take a photograph, you make it."
241. "Smooth seas do not make skillful sailors."
242. "You are beautiful like a rainbow."
243. "Life's a climb but the view is great."
244. "We are all like the bright moon, we still have our darker side."
245. "I love to think of nature as an unlimited broadcasting station, through which God speaks to us every hour if we will only tune in."
246. "The clouds are the only birds that never sleep."
247. "See you on the next wave…"
248. "Life is like a rainbow. You need both rain and sun to make its colors appear."
249. "An early morning walk is a blessing for the whole day."
250. "The times I spend in nature are some of the moments when I feel most alive."
Wildlife Photography Quotes
Yes, wildlife may be difficult to photograph since they're constantly moving (GRR). But, when you finally do capture that epic photo of a rogue elephant in the wild, the results are so rewarding.
So, if you want some wildlife captions that are almost as excellent as your photos, then have a look at this selection of wildlife photography quotes.
After all, these phrases are incredibly insightful and perfectly pair with the most majestic of photos – serving to enhance the beauty and meaning behind any photos you take.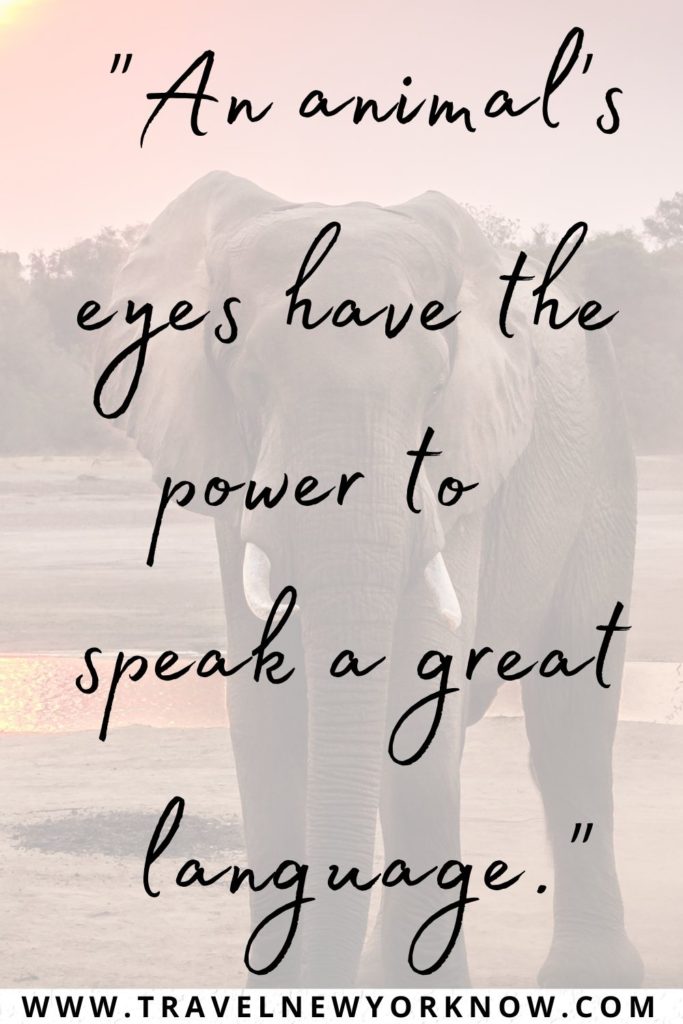 251. "Each species is a masterpiece, a creation assembled with extreme care and genius." – E. O. Wilson
252. "An animal's eyes have the power to speak a great language." – Martin Buber
253. "The message is simple: love and conserve our wildlife." – Steve Irwin
254. "One touch of nature makes the whole world kin.." – William Shakespeare
255. "The greatness of a nation can be judged by the way its animals are treated." – Mahatma Gandhi
256. "The quicker we humans learn that saving open space and wildlife is critical to our welfare and quality of life, maybe we'll start thinking of doing something about it." – Jim Fowler
257. "The love for all living creatures is the most noble attribute of man." – Charles Darwin
258. "Plans to protect air and water, wilderness and wildlife are in fact plans to protect man." – Stewart Udall
259. "The continued existence of wildlife and wilderness is important to the quality of life of humans." – Jim Fowler
260. "We don't own the planet Earth, we belong to it. And we must share it with our wildlife." – Steve Irwin
261. "Any glimpse into the life of an animal quickens our own and makes it so much the larger and better in every way." – John Muir
262. "The wildlife and its habitat cannot speak, so we must and we will." – Theodore Roosevelt
263. "Wilderness without wildlife is just scenery." – Lois Crisler
264. "Never doubt that a small group of thoughtful, committed citizens can change the world; indeed, it's the only thing that ever has." – Margaret Mead
265. "Our task must be to free ourselves by widening our circle of compassion to embrace all living creatures and the whole of nature and its beauty." – Albert Einstein
266. "The real wealth of the Nation lies in the resources of the earth – soil, water, forests, minerals, and wildlife." – Rachel Carson
267. "Born a wildlife warrior, die a wildlife warrior." – Steve Irwin
268. "Can a growing human population still leave space for wildlife?" – David Attenborough
269. "The worst sin toward our fellow creatures is not to hate them, but to be indifferent to them: that's the essence of inhumanity." – George Bernard Shaw
270. "Wildlife needs wilderness-not just to survive, but also to live freely. Sadly, many species struggle to survive due to increased human activity and expansion into habitats they call home." – Zoe Helene
271. "It would be absolutely useless for any of us to work to save wildlife without working to educate the next generation of conservationists." – Jane Goodall
272. "I feel like I'm nothing without wildlife. They are the stars. I feel awkward without them." – Bindi Irwin
273. "If a man aspires towards a righteous life, his first act of abstinence is from injury to animals." – Albert Einstein
274. "Lots of people talk to animals… Not very many listen, though… That's the problem." – Benjamin Hoff
Additional Resources You'll Love
There you have it because that just about wraps up this guide to the best captions for nature photography.
Tell me, did your favorite captions for nature photos on Instagram make the list? If not then let me know below!
And if you found this post useful, be sure to join our email list before pinning this post so that you can read it again later.