Looking for the best hot springs in New York state? Well, if you're emphatically nodding your head "yes" right now then you've come to the right place.
Because I've been a New Yorker for over 30 years and I want to quickly and easily help you find all of the very best, all natural hot springs in New York state.
After all, what you may not know is that as of the 1800s, New York was renowned for it's amazing hot springs – places that people flocked to restore their health and rejuvenate their mind.
And while many of the resorts associated with New York's best hot springs have long since closed (this happened a lot after WWII when demand plummeted), there are still several places in New York where you can go to enjoy the health benefits and healing properties of a leisurely soak in New York's exquisite mineral waters.
So, let's swan dive into this post and check out all of the best hot springs in the state.
This post may contain affiliate links. Please see my disclosure for more information. As an Amazon Associate, I earn a small commission from qualifying purchases.
Best Hot Springs in New York State
1. The Gideon Putnam Resort
If you're in a need of a relaxing escape at one of the best hot springs in New York state, then The Gideon Putnam Resort is the ideal place for you.
After all, this historic hotel oozes old world grandeur, with a suite of modern amenities that are sure to satisfy even the most high-maintenance of travelers.
It also has the added benefit of being located inside of Saratoga Spa State Park, making it easier than ever to explore some of the most famous hot springs in New York.
So book a room here and enjoy modern comforts like WiFi, private porches, TVs, and in-room coffeemakers.
And once you've settled in, be sure to make use on the on-site spa with its swank mineral baths (you get to soak in them for 20 to 40 minute intervals before any spa treatment), massages, and facials.
There's also a salon, gym, and in-house restaurant with an outdoor patio that guests will love using.
Pro Tip: This spa and resort is seasonal and is closed throughout the winter. However, you don't have to be a guest of the hotel to use these mineral baths at the Roosevelt Baths and Spa.
Address: 24 Gideon Putnam Road – Saratoga Springs, NY 12866
Hours: The spa is open daily (even in winter) from 9:00 am to 5:00 pm daily.
Price: A 40-minute soak in the mineral hot springs here starts at $50 per person.
2. Roosevelt Baths and Spa
Want to feel like a certified commander in chief? If so then hit up the Roosevelt Baths and Spa in Saratoga Spa State Park.
Because this place owes its very existence to the one and only, Franklin Delanore Roosevelt – hence the name of the place.
It was initially built over 80 years ago (in 1935) to help preserve the Saratoga Springs area and has long since become a local hot spot where people can go for a relaxing soak in the natural mineral hot springs.
So, spend the day relaxing in one of the best hot springs in New York state as you make use a wide array of services that include massages, facials, Bach Flower essence consultations, a spa salt glow, and a detox seaweed wrap, just to name a few.
Pro Tip: Please note that spa guests must be at least 18 years or older. They also offer great spa vacation packages that include things like a one night stay, a 20-minute mineral bath, and a 60-minute message per person.
Address: 39 Roosevelt Dr, Saratoga Springs, NY 12866
Hours: Open daily from 9:00 am to 5:00 pm.
Price: A 40-minute soak in the mineral hot springs starts at $50 per person.
3. The Saratoga Day Spa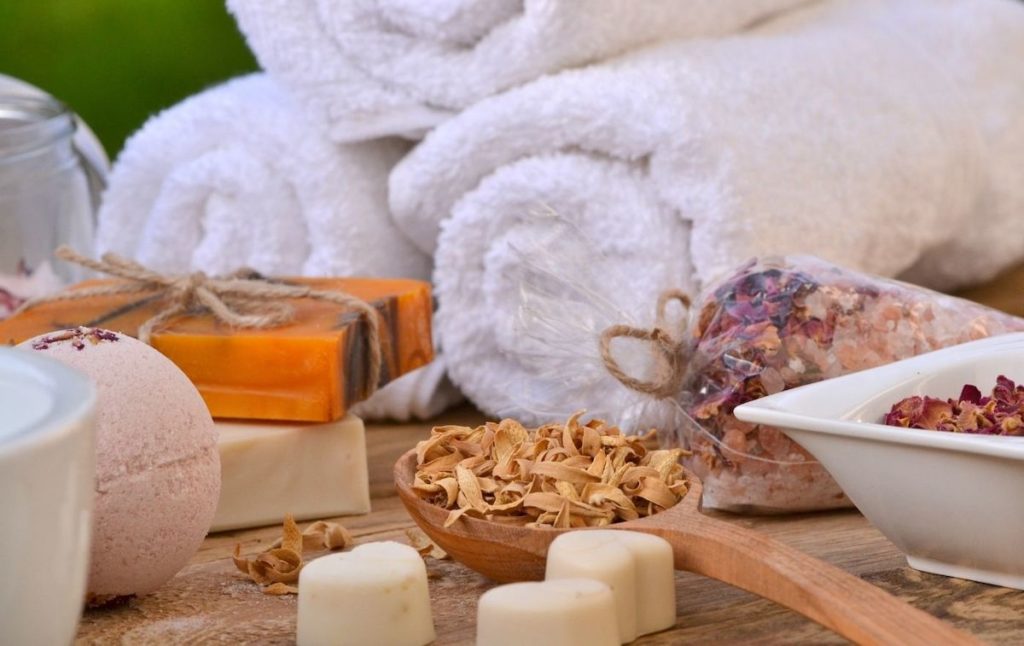 This well-reviewed day spa in, you guessed it, Saratoga Springs is known for being one of the best spas in the area.
After all, it has been consistently voted the best day spa and massage in Saratoga since 2018. Therefore, you know they've got to be doing something right.
They also have a ton of different premium services that you can choose from, including facials, massages, microdermabrasion, teeth whitening, waxing, microblading, botox, and energy healing.
Plus, the service here is exceptional since staff members really take the time to welcome you and make you feel right at home.
Pro Tip: Like most spas, they offer customers great packages, including my personal fave the 1-hour spa facial and 1-hour Swedish massage for $190.
Address: 376 Broadway #21a, Saratoga Springs, NY 12866
Hours: Open Monday and Friday 9:00 am to 6:00pm, Tuesday 9:00 am to 7:00 pm, Wednesday and Thursday 9:00 am to 8:00 pm, Saturday 9:00 am to 5:00 pm, and Sunday 9:00 am to 3:00 pm.
Price: Varies by treatment but 30-minute massages start at $50 per person.
4. The Springs Integrative Medicine Center & Spa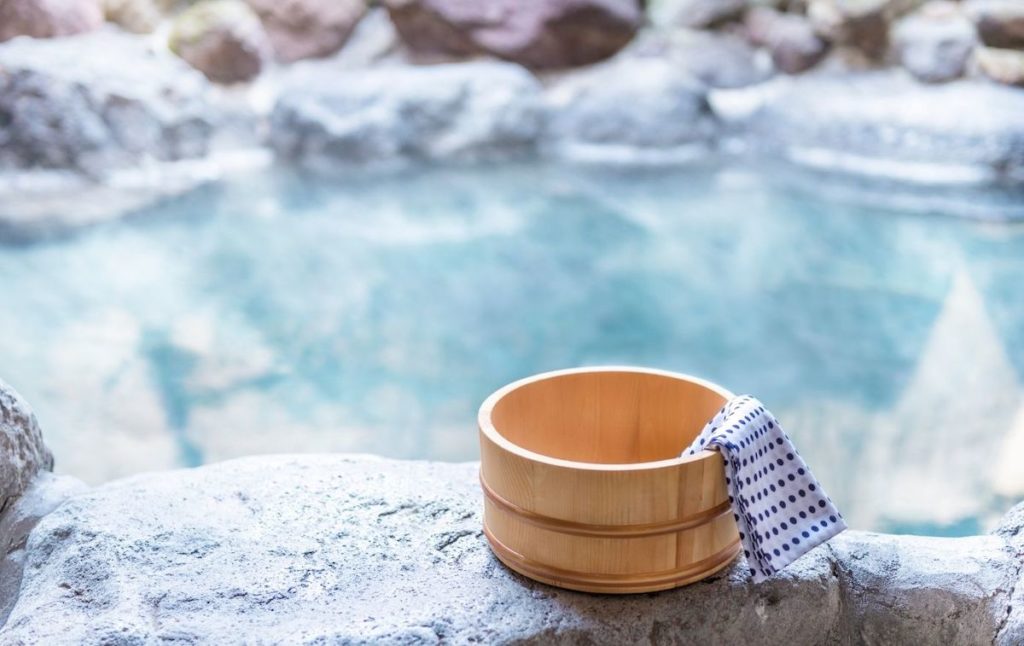 Probably the only hot spring not located in Saratoga, The Springs Integrative Medicine Center & Spa can be found in the Finger Lakes regions of New York.
It was also originally founded in 1850 as the Clifton Springs Hospital & Clinic , which was an ideal destination for anyone seeking water cures.
Today though, you'll find a wide array of services on offer, like acupuncture, mineral spring baths, massages, naturopathic medicine. Ayuverdic bodywork, etc.
You'll also love that mineral baths here start at a mere $25 per person and include 20-minute soaks in private tubs with waters that are high in Magnesium, Sulfur, and Calcium – perfect for anyone with pain and inflammation since these minerals reduce both.
And while there are many different types of baths to choose from, I'd go with either the Lavender Relaxation Bath or the Himalayan Mineral Bath.
Address: 2 Coulter Road, Clifton Springs, NY 14432
Hours: Open Monday through Friday by appointment only.
Price: Starting at $25 per person for a 20-minute soak.
5. Saratoga Spa State Park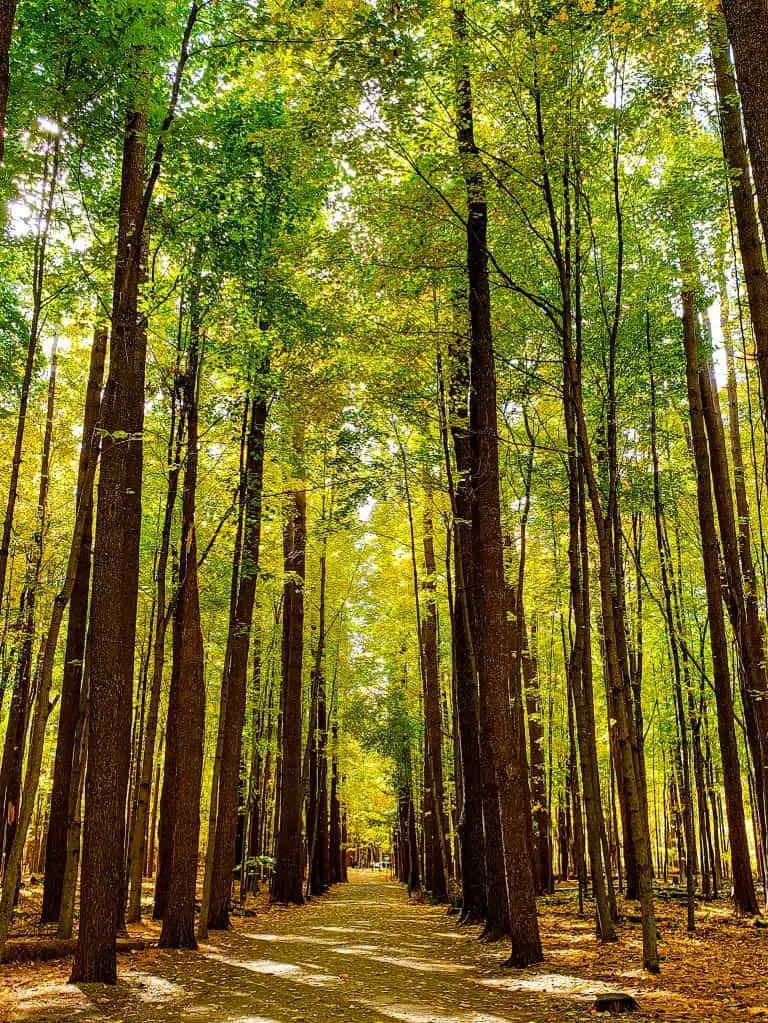 When the weather outside isn't too frightful, you should take a leisurely stroll through the expansive, 2,379-acre grounds of Saratoga Spa State Park.
Because during you're visit, you'll enjoy access to super sweet things like a spa, hiking trails, biking paths, several mineral springs/pools, golf courses, museums, eateries, and more.
After all, this place is like the beating heart of the city and home to a swank hotel that comes complete with it's very own restaurant. Therefore, you really don't need to leave the park to experience many of the best things to do in Saratoga Springs NY.
However, to help you plan your visit, here are some of the must-do activities in Saratoga Spa State Park.
Saratoga Performing Arts Center – Live performance venue that can hold more than 25,000 people.
Geyser Creek Trail – Home to Orenda Spring and Island Spouter.
Mineral Springs – Some of the top springs include Ferndell Spring, Big Red Spring, Charlie Spring, Deer Park Spring, High Rock Spring, Hathorn Spring 1, Old Red Spring, Coesa Spouter. Columbian Spring, Polaris Spring, Geyser Island Spouter. Empire Spring, Karista Spring, Hayes Well Spring, and Geyser Spring.
Roosevelt Spa – See above for more info.
National Museum of Dance and Hall of Fame
Saratoga Automobile Museum
Saratoga Spa Golf Course
Address: 19 Roosevelt Dr, Saratoga Springs, NY 12866
Hours: The park itself is open Monday through Friday from 8:00 am to 5:00 pm, and Saturday and Sunday from 8:00 am to 4:30 pm.
Price: Free but admission to various attractions in the park varies in price.
6. Medbery Inn and Spa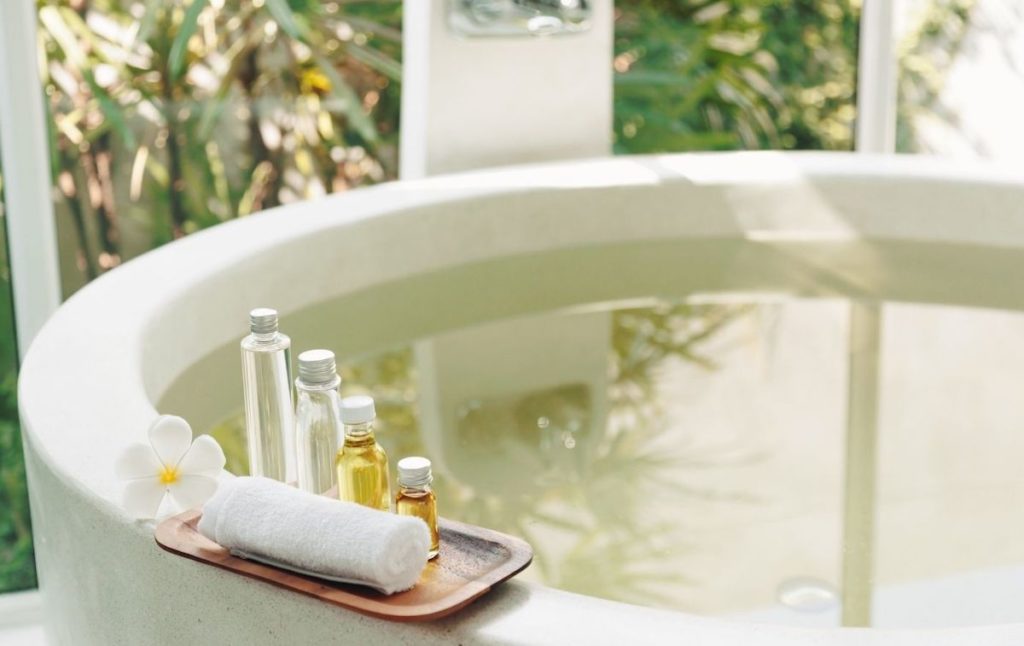 Located just outside of Saratoga Springs, the historic Medberry Inn and Spa is actually the only day spa in the area that has access to a private, free-flowing mineral spring.
So, if you want to luxuriate in restorative waters that come directly from the San Souci Mineral Spring, then this is 110% the place for you.
After all, the minerals in these waters are believed to reduce stress, alleviate skin problems, increase blood circulation, and relieve pain.
Plus, they even offer several mineral bath options to choose from, including a rose petal bath and an aromatherapy bath. And for the ultimate New York hot springs experience, pair your soak with a massage, facial, or waxing service from their full-service spa.
Pro Tip: Make a night of it and book a one-night lodging and spa package for just $240. It's a great deal since it includes a night of accommodation with a Medbery Experience day spa package (mineral bath soak and 1-hour swedish massage or European Facial).
Address: 48 Front St, Ballston Spa, NY 12020
Hours: Open daily from 9:00 am to 7:00 pm.
Price: A single mineral bath starts at $35 per person.
7. Saratoga Turf and Spa Motel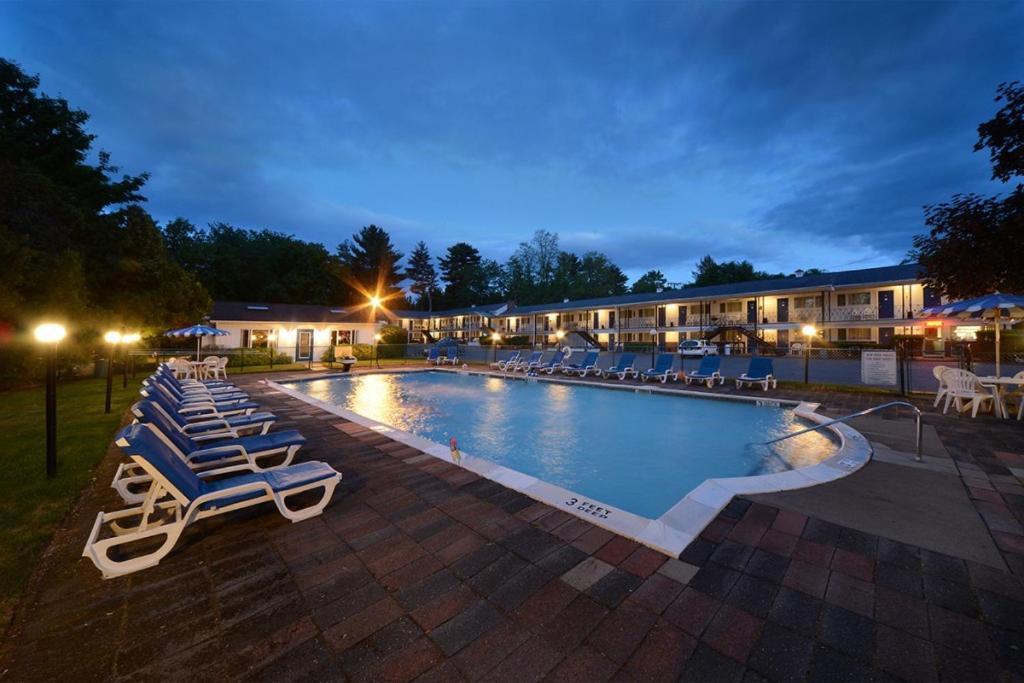 I'm not gonna lie to you. The Saratoga Turf and Spa Motel definitely isn't the nicest hotel on this list. And you probably already guessed that since it's a motel, not a hotel.
However, they do have two indoor mineral water tubs for you to enjoy, which is basically why this motel is on this list.
Other than that, rooms here are reasonably priced, the motel is centrally located, there's a seasonal outdoor pool, and complimentary continental breakfast in included with your stay.
It's also a small, family-run establishment that dates all the way back to 1955. So, expect low-key rooms with WiFi, flat-screen TVs with HBO, minifridges, private bathrooms with original tile work, and either a king or two queen beds,
Address: 176 Broadway, Saratoga Springs, NY 12866
Hours: The Mineral Spa here is currently closed.
Price: Rooms start at $96 per night and mineral baths are free for guests to use.
8. Victoria Mineral Water Pool
Last on the list that you don't want to miss on the best hot springs in New York. Victoria Mineral Water Pool is one of the most enjoyable places to stay and relax. They have reclined lawn chairs and towels surrounded by colorful umbrellas and blue tiles.
The structural aesthetic is traditional with classic brick constructions adorned by arched colonnades. It also features an astonishing limestone deck and lion water spouts.
Franklin D. Roosevelt, former governor of New York, grew to be a fervent supporter of Saratoga Springs' healthy environment. In addition to "getting the treatment" in Saratoga's baths and mineral springs, he actively sponsored the construction of Victoria Pool as part of an overall hydrotherapy program.
After undergoing a thorough restoration, the Victoria Pool reopened in 2005 in immaculate shape. Because operating the pool's original boilers would be too expensive, the pool is currently not heated. For the time being, you can relax in the comfort of its cool water amidst the storied buildings that it is so well known for. There are bathrooms, lockers, and showers available.
Address: 19 Roosevelt Drive, Saratoga Springs, NY 12866
Hours: Open daily from 10:00 am to 6:00 pm.
Price: Children under 5 years old are free of charge. Charge to adults is $8.
Additional New York Resources You'll Love
There you have it! That concludes this guide to the best hot springs in New York state.
Tell me, did your fave hot springs in New York make this list? If not then let me know in the comments below!
And if you found this post useful, don't forget to join our email list before pinning this post now so that you can read it again later!