Nestled along the shores of Seneca Lake is the one and only town of Geneva, NY. It's a quaint little village with a deep-rooted, agricultural past that is reflected in some of the best things to do in Geneva NY.
So, if you're planning a very merry vacay to Seneca Lake and are in search of some Geneva NY things to do then this, my friend, is the post for you.
After all, this is one of the best towns in New York that sits in the Finger Lakes region of New York and is filled with epic, Geneva NY attractions that include wineries, breweries, and various historical sites.
Add in a delightful selection of restaurants that serve delicious, locally sourced cuisine and a state park that is home to some of the best hikes in the Finger Lakes and you have a truly amazing destination.
So, if you're ready to experience all of the top things to do in Geneva NY like a 30+ year local, then let's swan dive into this epic guide to some of the all-time best Geneva NY attractions ever!
This post may contain affiliate links. Please see my disclosure for more information. As an Amazon Associate, I earn a small commission from qualifying purchases.
How to Get to Geneva, NY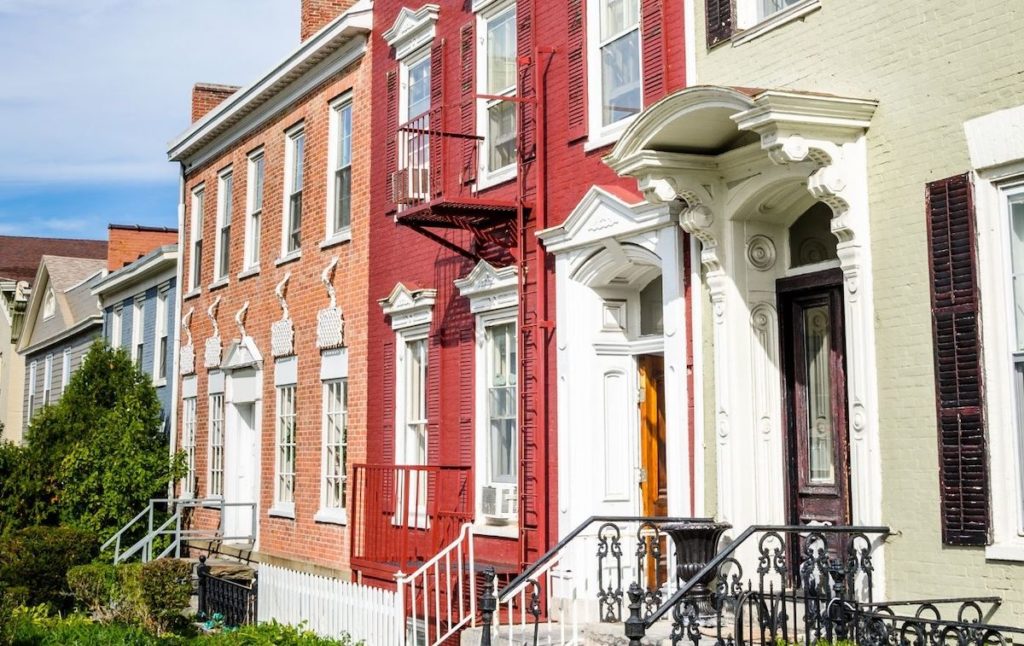 Want to experience all the very best Geneva NY attractions but aren't 110% sure how to get to one of the best small towns in New York?
If so then don't worry because there are a couple of different ways for you to get to and enjoy all of the top things to do in Geneva NY.
You could:
Take the Bus – I wouldn't recommend using the bus since you'll have to catch a bus from Port Authority and take that to Binghamton. Yes, the ride is only 3.5 hours long but once in Binghamton, buses to Geneva/Waterloo aren't frequent. Therefore, you might have to wait a day before you can do the 2.5-hour bus ride to Geneva/Waterloo. Tickets are cheap though and should only cost around $35 per person.
Drive Yourself – This will be the best and easiest option since Geneva is 217 miles away from Manhattan, or about a five hour drive away. So, if you have a car, just take exit 8 to I-81 N and follow that for 3 hours until you hit NY-79 W, NY-89 N and NY-96A N. Once here, continue for about two hours and then take E Castle St to Geneva.
Fly to Rochester and then Take the Bus to Geneva – You could always catch a plane from JFK, LaGuardia, or Newark to Rochester, NY and then take a bus from there to Geneva. I don't recommend it though since the trip will take 5 hours and cost between $120 and $275 per person.
Pro Tip: Like with most places in New York, you'll definitely need a car to experience all of the best things to do in Geneva NY. So, if you don't have your own car, be sure to rent one upon arrival in major cities like Binghamton and Rochester.
Where to Stay in Geneva NY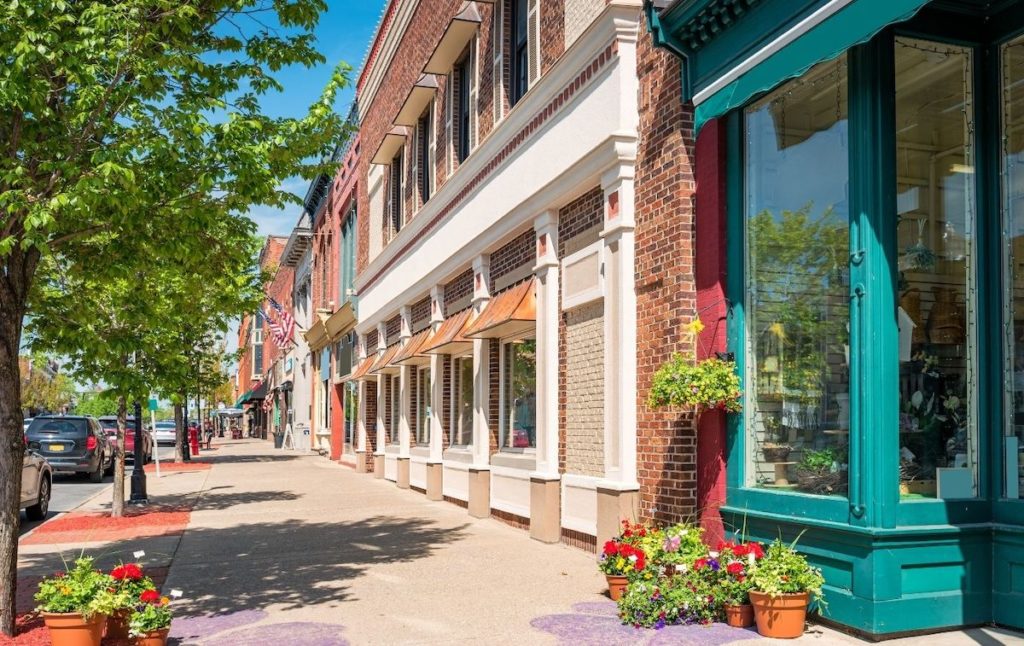 Contrary to my initial thoughts, there are actually a ton of great, independent hotels for you to stay in while experiencing all the best things to do in Geneva, NY.
Therefore, my top picks for the best hotels in Geneva NY include:
This chill hotel has modest, welcoming rooms that start at just over $100 per night and that include WiFi, flat-screen TVs, and coffee-making facilities, A hot breakfast buffet is also included with your stay, as is access to an indoor pool. a gym, and on-site BBQ grills.
This hotel is also extremely well-reviewed, making it an ideal place to stay for anyone on a budget.
This low-key hotel has casual rooms that start at just over $120 per night. Accommodations here also include everything you need for a supremely cozy stay (WiFi, flat-screen TV, etc.), in addition to a free continental breakfast buffet, use of an indoor pool and hot tub, guest laundry facilities, and an on-site gym.
White Spring Manor (mid-range)
With reasonably priced accommodations that start at just under $140 per night, this 3.5-star Belhurst property features 13 traditionally stylized, totally unique rooms with WiFI, comfy king/queen-sized beds, AC, flat-screen TVs, and access to a 24-hour front desk.
This luxurious inn features 20 modern guest rooms that sit on the second and third floor of a historic, stone castle from the 1880s and that include sweeping views of nearby Seneca Lake. Yes, this property was built in 2003 as an extension of Belhurst Castle. That's why, all rooms here feature king-size beds, jacuzzis fireplaces, and spacious walk-in showers.
Best Things to do in Geneva NY
1. Spend a Day at Seneca Lake State Park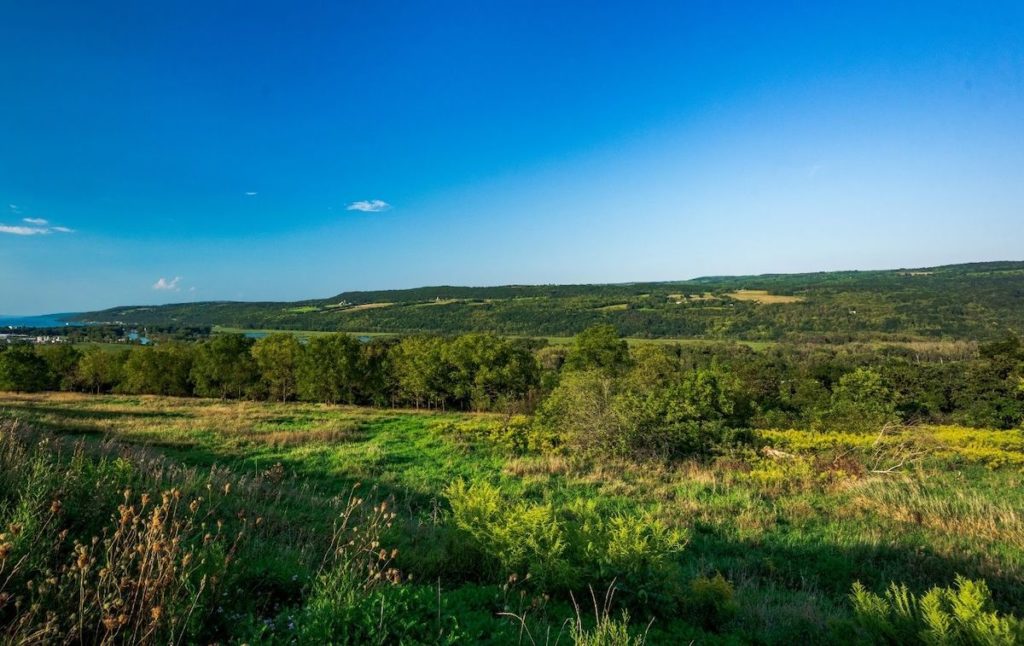 Geneva, New York is considered to be the heart of the Finger Lakes. So, it only makes sense that the first spot on this list of the best things to do in Geneva NY is Seneca Lake State Park!
After all, Seneca Lake State Park is situated on Seneca Lake, the largest of the eleven Finger Lakes.
And while you're out enjoying this gorgeous slice of nature, there are loads of awesome things to do.
So, feel free to take a kayak out on the water, have a fantastic little picnic, or simply relax on one of the many Finger Lakes beaches here.
Also, although Seneca Lake State Park is great for adults, it's even better for kids! Because in addition to enjoying the beaches and the playgrounds, children can spend hours at the Sprayground.
See, this part of the park is filled with over 100 water jets that spray water at random intervals. Therefore, your little ones will definitely be squealing in delight after enjoying one of many Geneva NY things to do.
Address: 1 Lake Front Dr, Geneva, NY 14456
Hours: Open year-round from dawn until dusk.
Price: $8 for cars entering the park.
2. Three Brothers Winery and Estates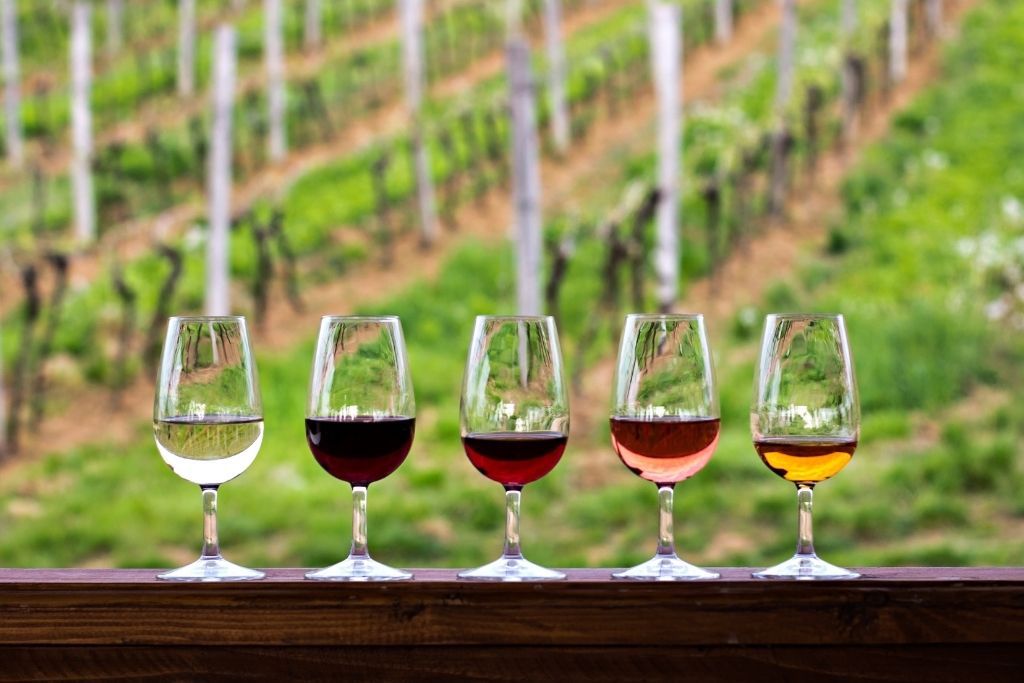 Geneva, New York is known for its many fantastic wineries. And although there are several in the area, three wineries consistently stand out from the crowd.
The first noteworthy winery in Geneva, New York is Three Brothers Winery and Estates – a facility so amazing that it is actually home to three separate wineries and one microbrewery.
And if you purchase their tasting experience pass, you'll be able to sample all of the best products from each of their unique wineries and breweries.
Yup, that sure sounds like quite a fun day to me at a great way to enjoy some of the best things to do in Geneva, NY.
Address: 623 Lerch Rd, Geneva, NY 14456,
Hours: Open daily from 11:00 am to 6:00 pm.
Price: Tasting Experience passes start at $40.00 each.
3. Stop by a Few of the Coolest Breweries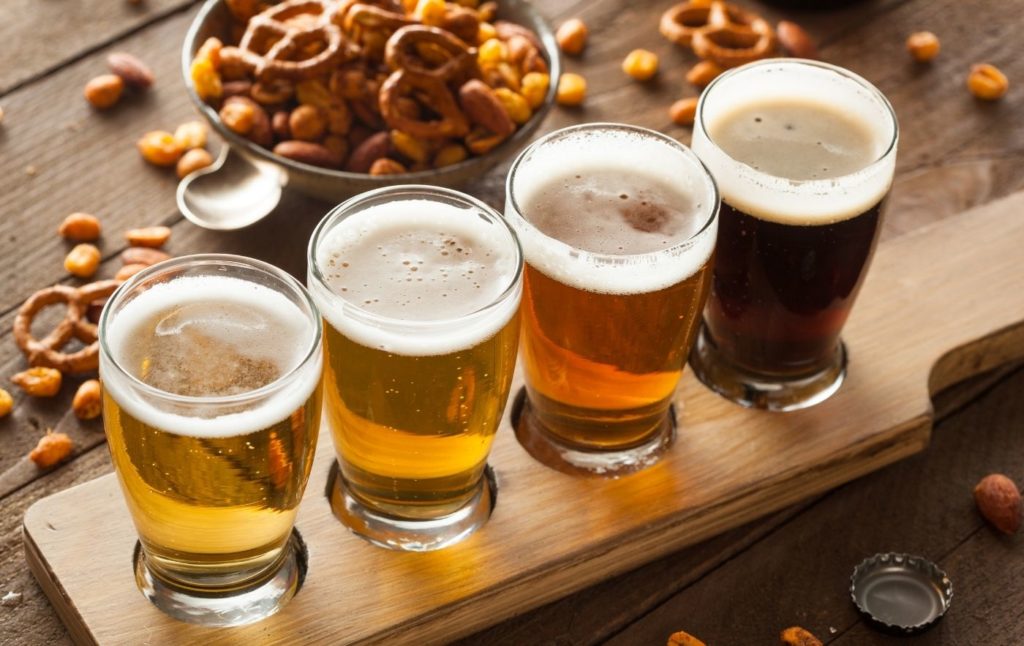 But wine isn't the only type of alcohol that's popular in Geneva. In fact, Beer is high up on the list too.
And while I've already mentioned the microbrewery at Three Brothers Winery and Estates, that's certainly not the only amazing brewery in town.
So, if you can only visit one brewery as part of your Geneva NY itinerary, let Lake Drum Brewing be it. I mean, their downtown Geneva brown, oud bruin, and Pulteney pilsner are all quite popular.
But, if you're not a beer fan, you can always enjoy their top-notch ciders instead.
Plus, since there are so many great breweries in Geneva, you can easily hop from one to another. As a matter of fact, it's encouraged!
Because just around the corner from Lake Drum Brewing you'll find Twisted Rail Brewing Company with its divine assortment of porters, IPAs, and stouts.
And the last Geneva brewery that I want to highlight is WeBe Brewing. This hidden gem isn't in the center of town like many others on this list of the best things to do in Geneva NY.
Rather, it's about two miles outside the city center. Additionally, all of the ingredients used to make WeBe Brewing's beers – including the grain – are locally sourced! So, you know you're only getting the highest quality beers at this Geneva brewery.
4. Experience the Annual Finger Lakes Beer Festival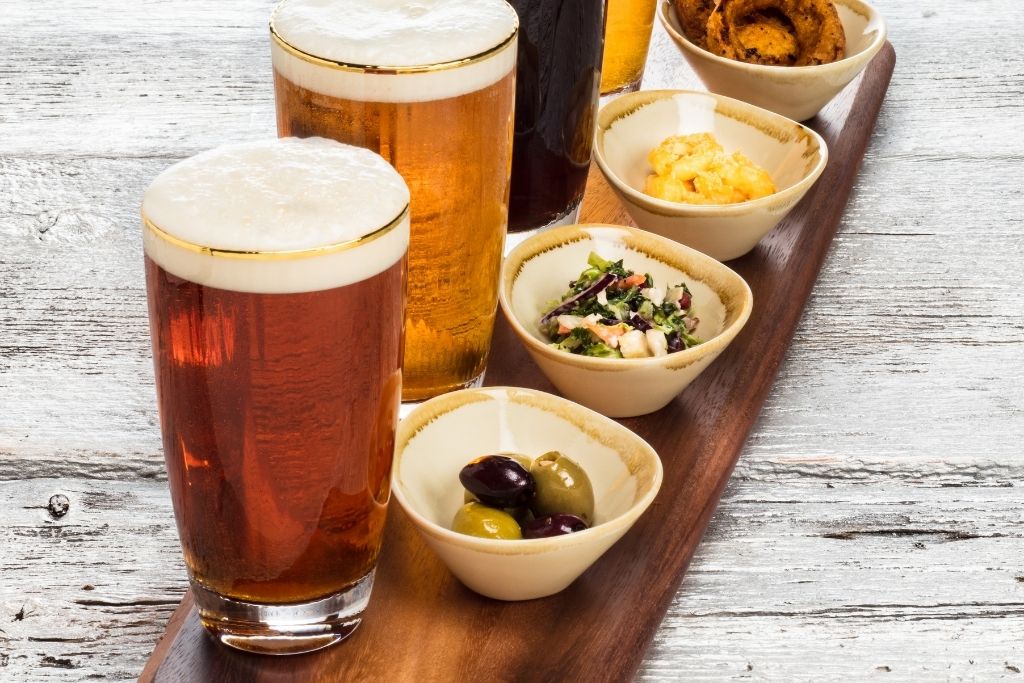 But, the vast array of beer-related things to do in Geneva NY don't end with breweries. In fact, people here love beer so much that there's also a fantastic annual Finger Lakes Beer Festival for visitors to attend.
See, every October, all of the best breweries in the Finger Lakes come together for the annual Finger Lakes Beer Festival.
In total, over 40 breweries show up at this festival and allow you to sample loads of wonderful beers and even buy a few bottles to take home with you.
However, on top of all of the beer-related fun, you can also listen to live music, snack on tasty foods, participate in a cornhole competition, and even race around a NASCAR race track!
Address: Garages at the Glen in Watkin Glen
Hours: Typically the last weekend of October between 8:00 am and 5:00 pm.
Price: Between $20 and $45 per person depending on the day and how many events you attend.
5. Keep an Eye Out for Seneca White Deer at Deer Haven Park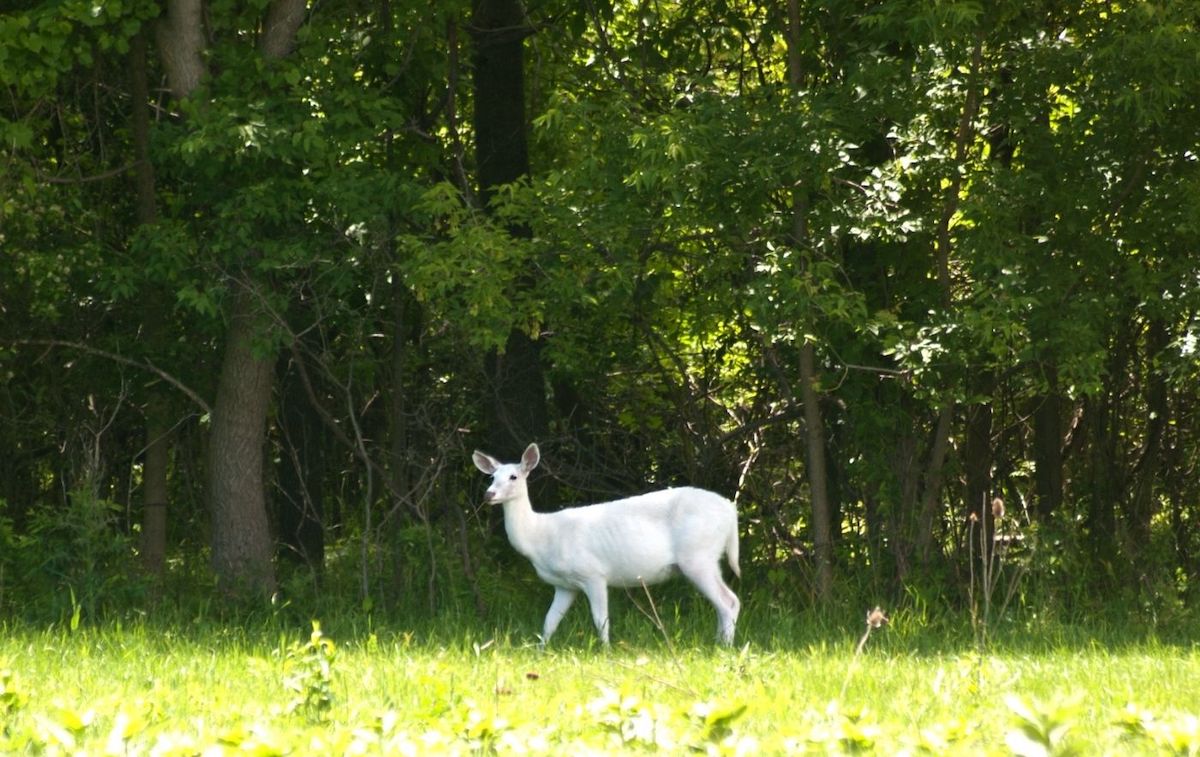 Calling all animal lovers! Because one of the best things to do in Geneva NY for you is pop by Deer Haven Park.
See, as the name of the park kind of implies, you can see Seneca white deer at Deer Haven Park. These beautiful deer typically hang out in the park each spring. And
while there is a small chance that you may be able to see the deer on your own, I highly recommend booking a tour to see them instead. After all, the locals know exactly where the Seneca white deer like to hang out.
It's also important to note that the Seneca white deer are wild animals. So, please remember to give them their space as you explore one of many top Geneva NY attractions.
Pro Tip: The park also offers fantastic military history tours if you prefer that to wildlife spotting.
Address: 5479 NY-96A, Romulus, NY 14541
Hours: Open Thursday through Saturday from 9:00 am to dusk. You can also use the app to do the Majesty and Mystery guided driving tour.
Price: Free!
6. Explore the Geneva History Museum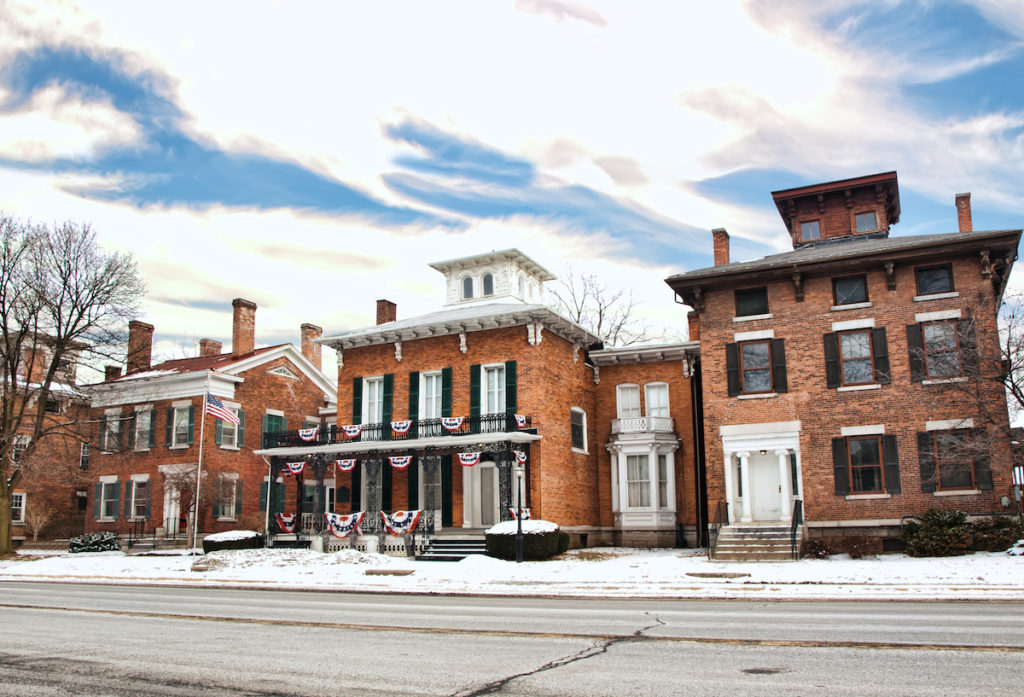 Many people visit Geneva for its gorgeous nature spots and impressive food scene. But, learning about this town's unique history at the Geneva History Museum is another one of the best things to do in Geneva NY.
See, Geneva, New York was originally home to the Seneca tribe and wasn't influenced by colonists until the Seven Years' War in the mid-1700s. Then, in 1806, Geneva finally became an official village.
So, stop by the Geneva History Museum today and learn more about Geneva in the modern era too. Along the way, you'll also learn loads of fun facts about the town, including ones about its innovators, landscape, art, and more.
Heck, there's even a neat permanent exhibit specifically for kids called The Charles Bauder Children's Discovery Room, where your little ones can enjoy engaging, hands-on activities.
Pro Tip: This is a small museum so plan on spending between 30 and 90 minutes here.
Address: 543 S Main St, Geneva, NY 14456
Hours: Open Tuesday through Saturday from 9:30 am to 4:30 pm (and Monday through Saturday from 9:30 am to 4:00 pm in the summer).
Price: There is a suggested donation of $5 per person.
7. Take a Stroll down Main Street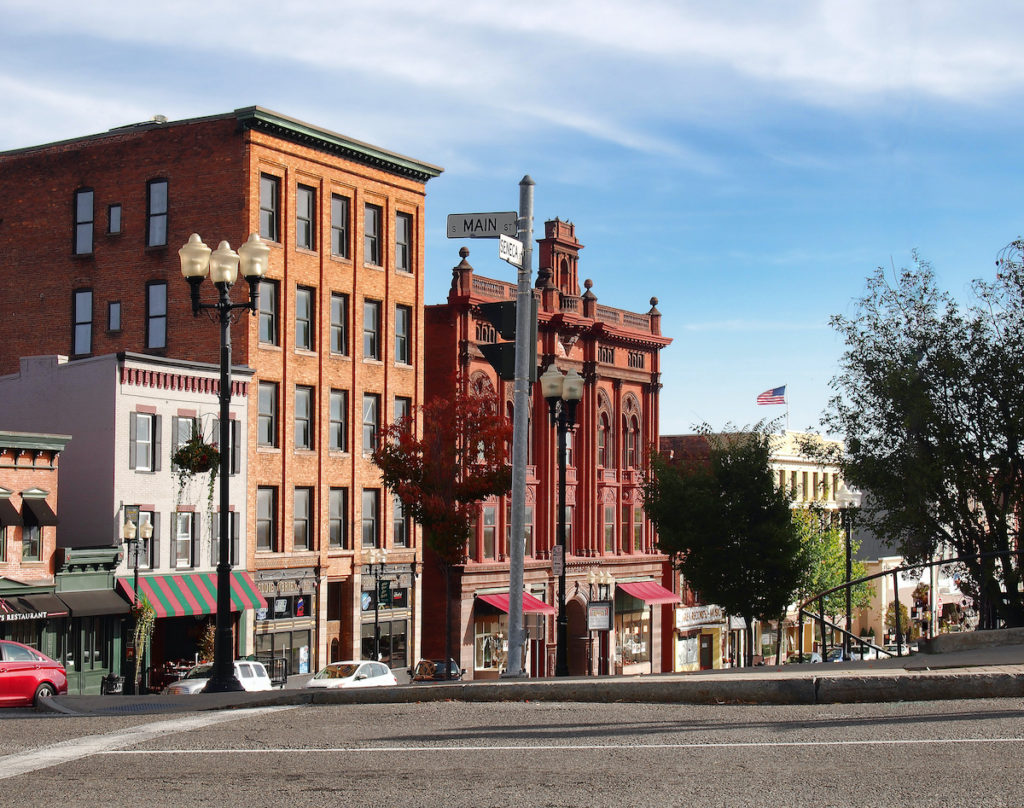 Whenever I visit a small town like Geneva, New York, I always feel like a stroll down main street is a great idea.
After all, it's usually the hub of the town and is brimming over with cute shops, delicious restaurants, and friendly faces.
And since the community here is so close-knit, I often feel like I've stumbled upon the real-life version of Gilmore Girls' Stars Hollow.
Because that's exactly what Geneva's main street – aptly named Main Street – feels like. I mean, It's packed to the brim with charming spots, like Beef & Brew, where you can grab a pint.
Or, opt for some delightful Asian-inspired food at Man Yuan Asian Cuisine while you befriend a few locals along the way.
And if you wander a little off Main Street, that's okay too! As a matter of fact, it's encouraged since you'll find quite a few Geneva New York hidden gems on many of the crossroads here.
8. Shop For Locally Crafted Goods And Souvenirs
If you love shopping for small trinkets and souvenirs, then look no further than downtown Geneva. The market is famous for textiles.
The handcrafted fabrics are produced locally and are really cool to take home. Visiting this shop is by far one of the best things to do in Geneva NY.
Anyone with a love to read should head to Stomping Grounds. This shop specializes in both new and vintage books. Haven't been able to find a copy of a particular book for eons?
You are likely to find it here. Plus, they have loads of gifts, cards, and frames for every season. So there is always a book-related souvenir that you could pick up for a bookaholic.
If books and fabrics aren't your thing then you may be interested in the local antique collections. I highly recommend the Geneva Antique Co-Op where you get a variety of different curios.
The small and delicate antiques are a gorgeous souvenirs to take home. You just need to be careful when packing it.
Another great spot to check out is the Earthly Possessions Boutique. This ultra-cool boutique is perfect if you are looking for little treasures in the form of jewelry, clothes, and hair accessories.
Be prepared to spend a good deal of time browsing through everything on display.
9. Dine at F.L. X. Table
Despite the fact that Geneva, NY has a population of just 13,000 people, it has quite a few noteworthy restaurants to add to your list of the top things to do in Geneva NY.
Therefore, I highly recommend dining at these culinary gems – and making reservations in advance!
The first fabulous restaurant in Geneva, NY is F.L.X. Table. This eatery boasts a prix fixe tasting menu that evolves based on seasonal ingredients. Simply put, you'll enjoy only the finest and freshest ingredients while eating here.
And although the plates at F.L.X. Table are absolutely wonderful, it's actually the restaurant's set-up that draws people in.
Because at F.L.X. Table, there are only 14 seats and no division between the kitchen and the dining room.
In other words, you can chat with talented chefs as you enjoy the mouthwatering dishes they lovingly prepare. If you're lucky, you might even get to savor a custom-made menu.
Local Tip: Don't forget to visit F.L.X. Wienery too. It's located about 30 minutes away on Seneca Lake and serves great hot dogs and hamburgers.
Address: 22 Linden St, Geneva, NY 14456
Hours: Open Thursday through Monday from 5:45 pm to 11:00 pm.
10. Watch a Performance at the Smith Opera House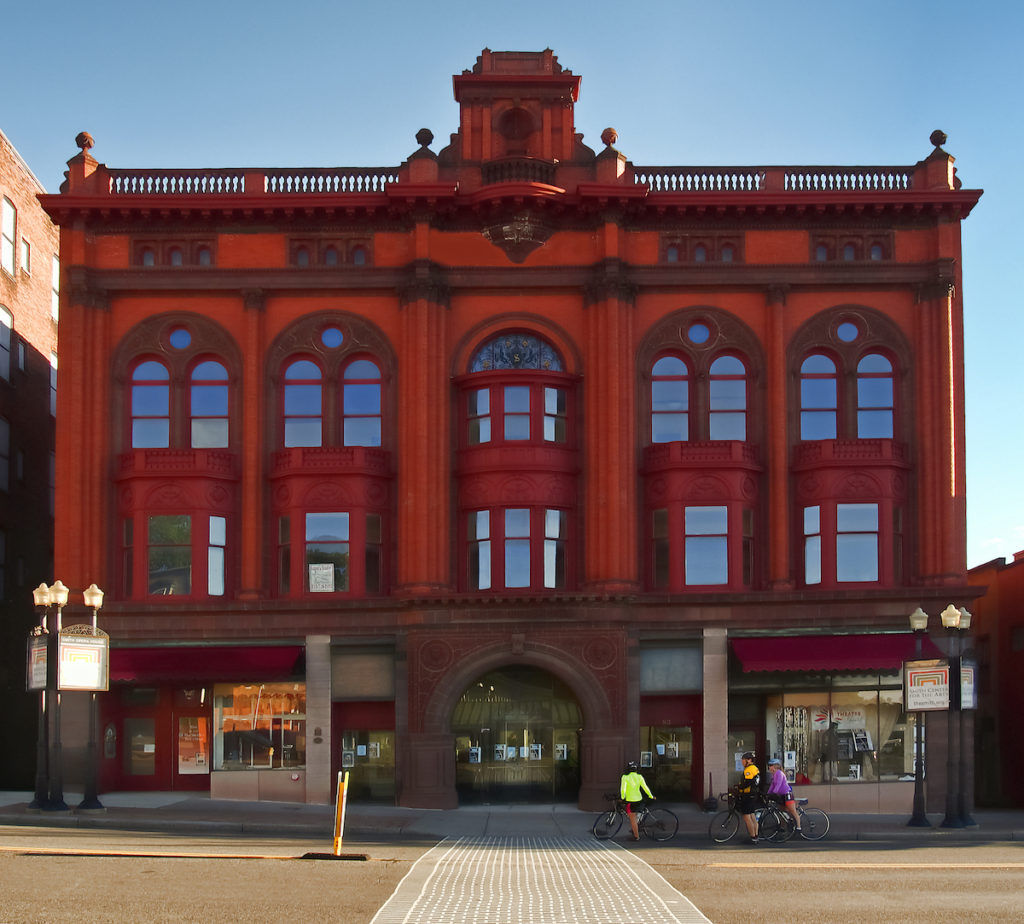 If you're looking for the top things to do in Geneva NY at night then a visit to the Smith Opera House is a must.
See, the story of the Smith Opera House begins in 1894, when it was called the Geneva Theatre. While it remained open for quite a few years, it ended up falling into disrepair. Luckily, in 1931, it was renovated and turned into the cultural hub of town that you see today!
As a result, the Smith Opera House now hosts loads of artistic performances. And despite its name, operas aren't the only shows that this venue showcases. There are also ballets, movies, concerts, and so much more!
So, add a stop at the Smith Opera House to your Geneva New York itinerary and turn it into a night out on the town! After all, this historic venue sits right in the middle of town.
Therefore, you can easily grab dinner at one of the area's amazing restaurants, sip on a pint at a local brewery, or savor a scoop of ice cream before heading into the show of your choice.
Address: 82 Seneca St, Geneva, NY 14456
Hours: Varies by performance but shows are held in the morning and throughout the evening on weekends. Check their website for more info.
Price: Tickets start at just $6.50 each.
11. Explore the Johnston House
Along with Rose Hill Mansion, the Johnston House is easily one of the top things to do in Geneva NY for any and all of my fellow history nerds out there!
Because this uber-fab historic home was first built back in 1822 by Scottish immigrant, John Johnston. Eventually, he became a prominent local citizen who was known for promoting the use of better farming techniques, like drain tiles to increase productivity.
As a result, his home and farm quickly became one of the most famous agricultural centers in the United States throughout the 19th-century.
So, drop in and see how the Johnston family lived here between 1822 and 1877. After all, this building is now filled with fully-furnished, period-piece rooms and fascinating exhibits on farming technology, innovation, and immigration – as these topics relate to the history of this incredible family.
Plus, as an added bonus, you can even check out the Mike Weaver Drain Tile Museum and see an extensive collection of modern and ancient drain tiles too!
Address: 3523 East Lake Road at Route 96A, Geneva, NY
Hours: Check their website for info on opening times for the 2022 season.
Price: Suggested donation of $3 per person.
12. Spend a Night at Belhurst Castle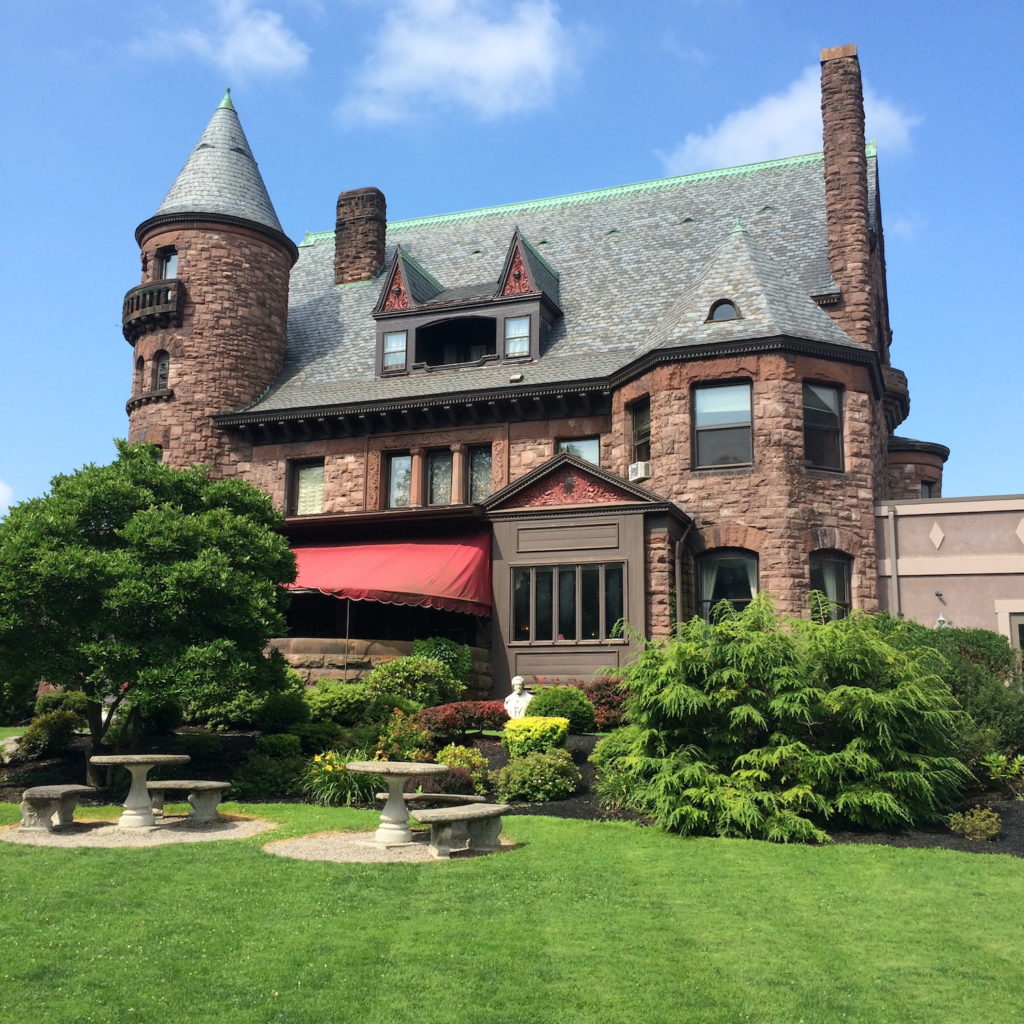 When I first found out about Belhurst Castle – a jaw-dropping castle in the middle of this small town in New York – it was quite a surprise to me.
In fact, with its conical spires and oriel windows, this ridiculously cool castle looks like it was plucked straight out of Germany and brought to the states!
However, there's a reason why Belhurst Castle looks like it'd be right at home in Europe. See, when the castle was built in the late 1800s, many of the materials were imported from across the Atlantic! And after four years of hard work, Belhurst Castle finally came to be.
That's also why you can actually spend the night in this historic building. As a matter of fact, it's one of the best places to stay in town.
I mean, who wouldn't want to stay in a castle? Sleep in their four-poster bed, enjoy a meal at Edgar's Restaurant, and get pampered at the on-site Isabella Spa & Salon.
To add to Belhurst Castle's appeal, there's also a winery on the property. And, not gonna lie, their award-winning wines are absolutely incredible. If you can, try the pinot grigio, merlot, or dry rosé.
And even if you're not much of a wine drinker, Belhurst Castle won't disappoint you as you experience all the best things to do in Geneva NY.
Especially since you can always try some Belhurst craft beer or Belhurst hard cider from Mabel's Oat Soda Co. instead!
Address: 4069 W Lake Rd, Geneva, NY 14456
Hours: The front desk is open twenty-four hours per day.
Price: Rooms start at around $350 per night.
13. Indulge Your Ice Cream Cravings
Another one of the great things to do in Geneva NY is to head to Geneva Gelato. Their mission is to transport their customers all the way to Italy and I must say that they usually succeed!
With artisans who work round the clock to develop the very best flavors of Gelato, it isn't a wonder that Geneva Gelato is so popular. You just can't go through the city without visiting it.
Oh and if you get a chance, catch some of the homemade Italian cookies and pastries to take home. Josie has a great hand at baking and they are almost as good as the gelato. That's saying something!
If you still haven't stuffed yourself up with ice cream, then head to Mr. Twistee's. This is another great spot to satisfy a sweet craving.
This place specializes in both soft and hard ice cream. Wondering which are the best flavors on the menu? Try Hershey's hard ice cream or the oatmeal cookie-flavored scoop.
They are local favorites. What, looking for dairy-free, lactose-free, and gluten-free options? Mr. Twistee's has you covered. There is an option for everyone!
14. Enjoy a Guided Tour of the Rose Hill Mansion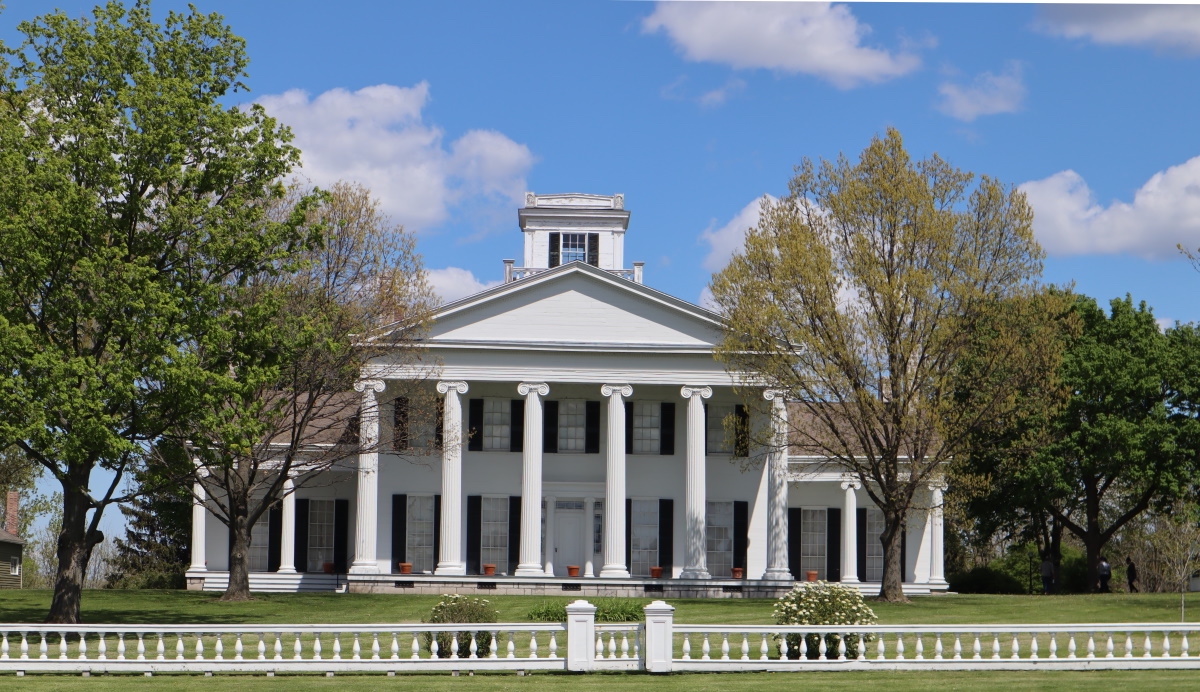 Belhurst Castle isn't the only architectural wonder in town since Rose Hill Mansion is also worth a visit. It's also situated right on the shores of Seneca Lake and is a stunning, Greek Revival-style building that is certainly a sight to behold.
Now, during the colder months, you'll only be able to get a glimpse of Rose Hill Mansion from the outside. But that may be enough since you can take in the towering columns, the well-manicured lawns, and the adorable shuttered windows.
However, during the warmer months – more specifically, from May to October – you can also take a guided tour of the home's incredible interior!
Because Rose Hill Mansion was originally built in the 1850s. And as you explore the inside of this home, you'll be transported back to that time period through extensive collections of photos, diaries, and letters.
Yup, you can't ask for a more personalized peek into life in 1850s New York. On top of all that, you'll even find many artifacts pointing back to the Rose Hill Mansion's farm origins as you enjoy another one of the best things to do in Geneva NY.
Pro Tip: An awesome, one-hour guided tour of the building is available at 11:00 am and 2:00 pm on Thursdays from July 8 through October 28.
Address: 3373 NY-96A, Geneva, NY 14456
Hours: Open seasonally (July 8th through October 31st) Thursday through Saturday from 10:00 am to 4:00 pm and on Sundays from 12:00 pm to 4:00 pm.
Price: Tickets are $10.00 for adults, $8.00 for seniors, $6.00 for children (10-18), and free for anyone 9 and under.
15. Explore Red Jacket Orchards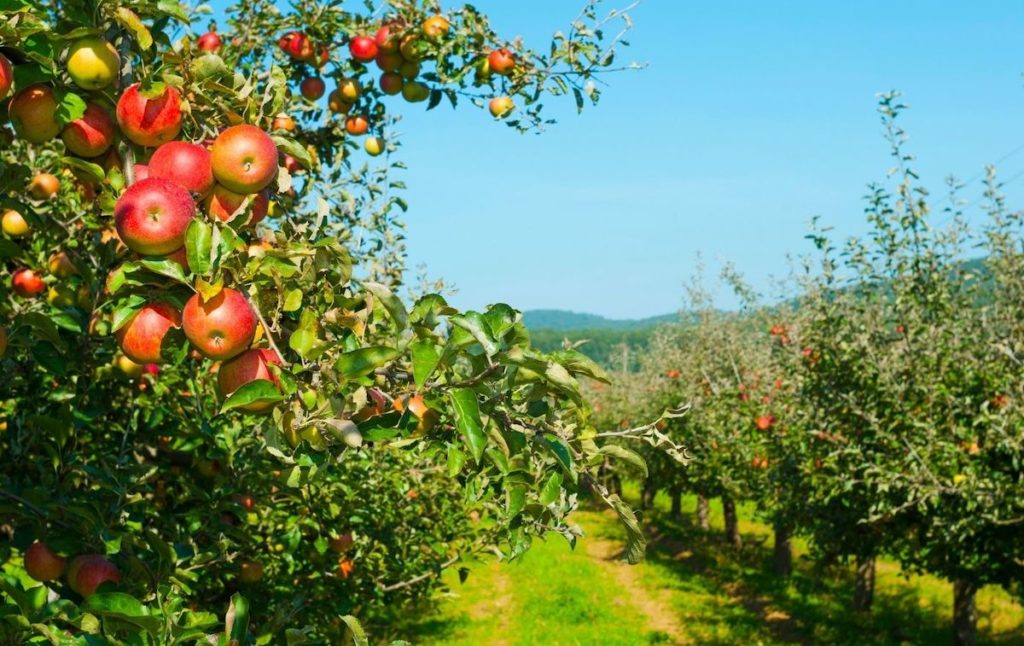 Spread out across 600+ acres of property on beautiful Seneca Lake, Red Jacket Orchards is easily one of the top Geneva NY attractions for anyone looking to get back to nature.
After all, this charming, family-owned farm has been around for 50+ years and features upwards of 300 acres of apple trees and 250 acres of fields filled with strawberries, apricots, and just about any other fruit you can imagine.
So, be sure to visit during apple picking season or just stop by their on-site store to purchase a variety of homemade baked goods, fresh cold-pressed juices, artisanal cheeses, fruits, and speciality foods that are indigenous to the Finger Lakes region.
Pro Tip: If you can only get one thing while you're here, try their cold-pressed juice since that's what they're known for.
Address: 957 Routes 5 and 20, Geneva, NY 14456
Hours: Open Tuesday through Saturday from 10:00 am to 6:00 pm and on Sunday from 10:00 am to 4:00 pm.
Price: Depends on what you buy!
16. Uncle Joe's Pizzeria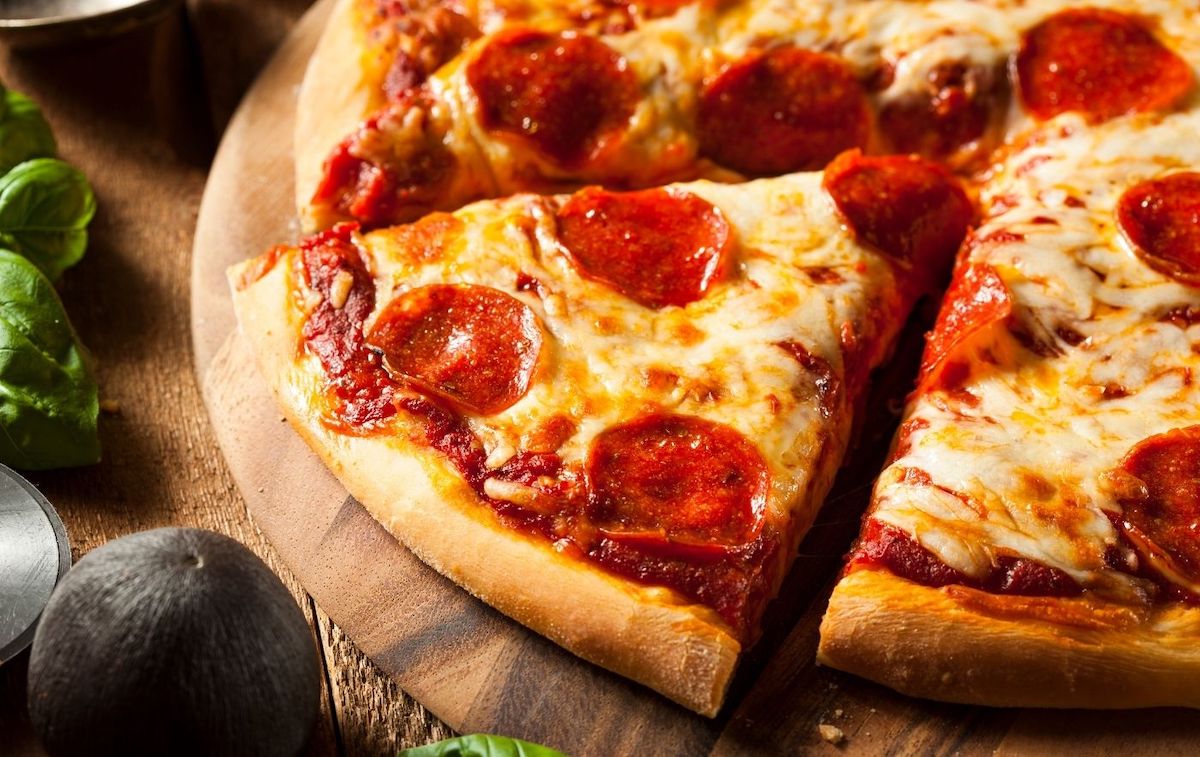 As someone who is originally from New York City, I almost NEVER eat pizza outside of the tri-state area. Yeah, I'm just super picky about the pizza I eat and always find pizza from other parts of New York to be super disappointing.
However, not so with Uncle Joe's Pizzeria! Because everything here – from the delicious pizza to the retro-inspired decor to the warm and welcoming service – is awesome with a capital "A".
And that makes sense since they've been around since 1978 currently run Cosentino's Ristorante too!
So, stop in and order something off their classic, Italian-inspired menu, like the sweet and sour wings, the lasagna, or any one of their pizzas.
It's nothing fancy but it's perfect if you're looking for a delicious, low-key meal while checking out all the best things to do in Geneva NY.
Pro Tip: Portions here are HUGE so either come hungry or be prepared to eat lots of leftovers.
Address: 99 N Genesee St, Geneva, NY 14456
Hours: Open Wednesday and Thursday from 11:00 am to 10:00 pm, Friday from 11:00 am to 11:00 pm, Saturday from 4:30 pm to 11:00 pm, and Sunday from 4:30 pm to 10:00 pm.
Price: Pizza starts at $3.25 per slice.
17. Kindred Fare
Are you a diehard foodie looking for some of the best things to do in Geneva NY? If so then hit up Kindred Fare since I pinkie promise you. will NOT regret it.
After all, this well-reviewed, low-key, Geneva-area hot spot is known for its locally sourced, seasonally available, American fare that includes homemade bread, premium beers, and delicious craft cocktails like the Charlie Chaplin.
So, if you're looking for generous, well-priced portions of tasty comfort food to soak up all that alcohol after a day of wine tasting, then this is the place to be.
And if you're in the mood for it, try their fried calamari with chickpea as a starter, pair it with a fried rice bowl with pork belly and egg as your entree., and then end your meal with some decadent creme brulee for dessert.
Trust me, so flipping good (FYI, the crispy chicken sandwich is also delish).
Pro Tip: Stop by on Mondays for a special themed, prix fixe menu that includes free corkage if you bring a bottle of your favorite wine.
Address: 512 Hamilton St, Geneva, NY 14456
Hours: Open daily from 5:00 pm to 9:00 pm.
Price: Entrees start at $25 each and the Monday prix fixe menu is $40 per person for an appetizer, entree, and dessert.
18. Geneva Farmers Market
Looking for more offbeat things to do in Geneva NY? I highly recommend heading out to the farmers market. These markets run every Saturday from the end of May to the end of June. It is a popular place to be and is something that the locals frequent a lot.
Here you will find all sorts of bakes including various types of bread, exquisite pies, pastries and decadent cookies. I mean, you could do your shopping here and just head out to Seneca lake for a picnic if that piques your interest.
Since the area is also famous for its farms, you will find a lot of canned produce here. Jams, jellies, pickles and honey top the list. Trust me. If you want to stock up your pantry for winter, this is the place you want to be.
Still not convinced? The Geneva Farmers market also has a lot of handicraft items. From jewelry to soap and blankets, there is definitely something that will catch your attention. These make for some amazing souvenirs from NYC too. Plus you will be shopping local which always a good idea!
Address: Located right outside of the Finger Lakes Welcome Center!
Hours: From 8:00am – 1:30pm every Saturday from the end of May to the end of June
19. Visit The Sculpture 'When Anthony Met Staton'
One of the iconic statues in the area is 'When Anthony Met Staton'. I know it sounds like a pretty weird name for a statue but hear me out. This particular one represents an important part of history in the area.
Elizabeth Cady Staton was an abolitionist. In 1851 she was walking home from an anti-slavery speaking event. On the way she met her friend Amelia Bloomer and Susan B Anthony who was then one of Bloomer's friends. Anthony was also a social reformer. In the time to come, both Anthony and Bloomer would spark up a nationwide movement on women's voting rights.
The sculpture depicts this iconic moment in time where two important people met who would soon be the catalyst of change. Visiting this sculpture is definitely one of the popular things to do in Geneva even though it is a bit of a drive away.
Address: E Bayard St &, Spring St, Seneca Falls, NY 13148, United States
20. Ravines Wine Cellar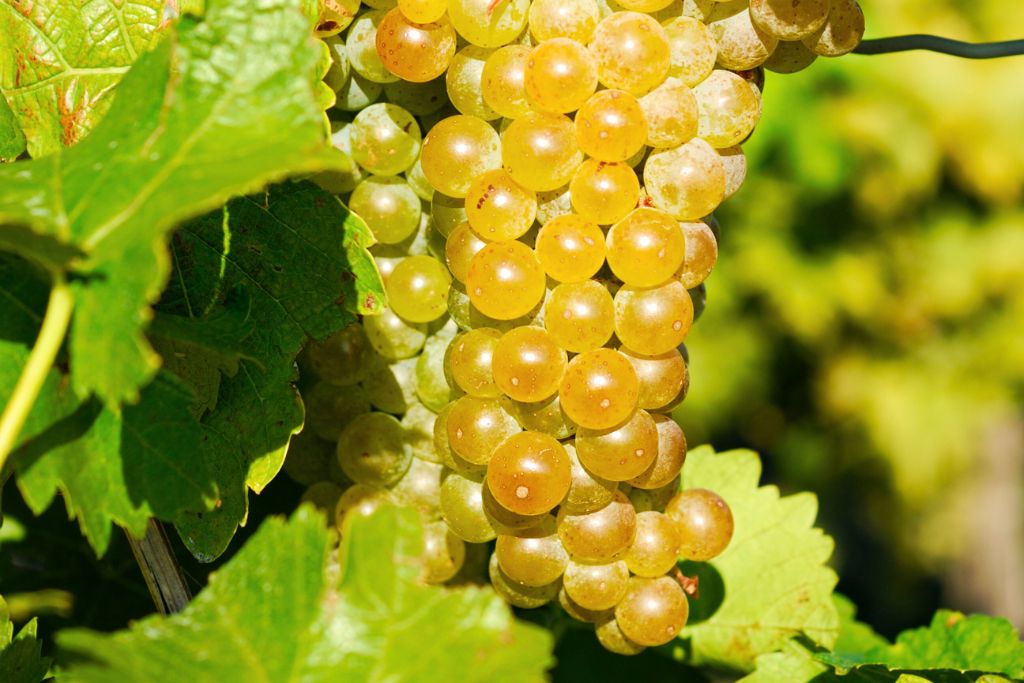 Next up on this list of top Geneva NY attractions is Ravines Wine Cellar.
In fact, this winery may be the most traditional one in Geneva, as Ravines Wine Cellar implements Old World European wine-making practices when creating most of its products.
As a result, they've won many awards throughout the years, particularly for their rieslings.
So, during your visit, be sure to try their different Riesling varieties and maybe even buy a bottle (or ten) to take home with you.
Plus, you'll love that their tasting room in Hammondsport (not Geneva) overlooks Seneca Lake and is home to one of the best wineries on Seneca Lake.
Local Tip: They have two locations, one in Geneva and one in Hammondsport. I like the one in Hammondsport better since it overlooks the lake.
But, if you want to visit their Geneva location then be sure to make a reservation.
Address: 400 Barracks Rd, Geneva, NY 14456
Hours: Open daily from 10:00 am to 5:00 pm.
Price: A tasting is $15.00 per person and includes five 1.5-ounce pours.
21. Try a Cool Winewagen Tour
Okay, so back in the day – like when I was in college – I tried this winewagen tour and thought it was easily one of the best things to do in Geneva, NY.
I mean, you basically rode around in this giant green VW bus and went to all of the best wineries in the area.
Yeah, it was just a super fun tour and a great way to safely – and easily – enjoy some of the best vineyards in the Finger Lakes.
Just be aware that tasting fees are not included in the price of the tour. They also sadly no longer use the VW bus which makes me really sad since that was a big part of the fun of this tour.
However, you can still enjoy all of the best Geneva things to do by booking a tour for up to 6 people for just $80.00 per hour.
Address: Geneva, NY
Hours: Varies. Click their "book now" button and you can reserve your wagon for as many hours as you like.
Price: $80.00 per hour with a $20.00 per hour deposit.
22. Check Out Some of Geneva's Most Famous Streets
Some of the other cool streets that you'll want to check out while in Geneva, NY include the region in and around south Main Street.
In fact, it's a national historic district filled with cool old buildings that overlook nearby Seneca Lake.
And if you're not into walking – especially in the frigid winter – you can always use one of the many bike trails in the area to quickly and easily explore this part of the city.
In particular, Castle Street is exceptionally lovely since it features a whole host of buildings that are from the 1850s to the 1860s.
And you know this place is important and one of the best things to do in Geneva, New York since this street is on the National Register of Historic Places.
23. Grab a Meal at Halsey's Restaurant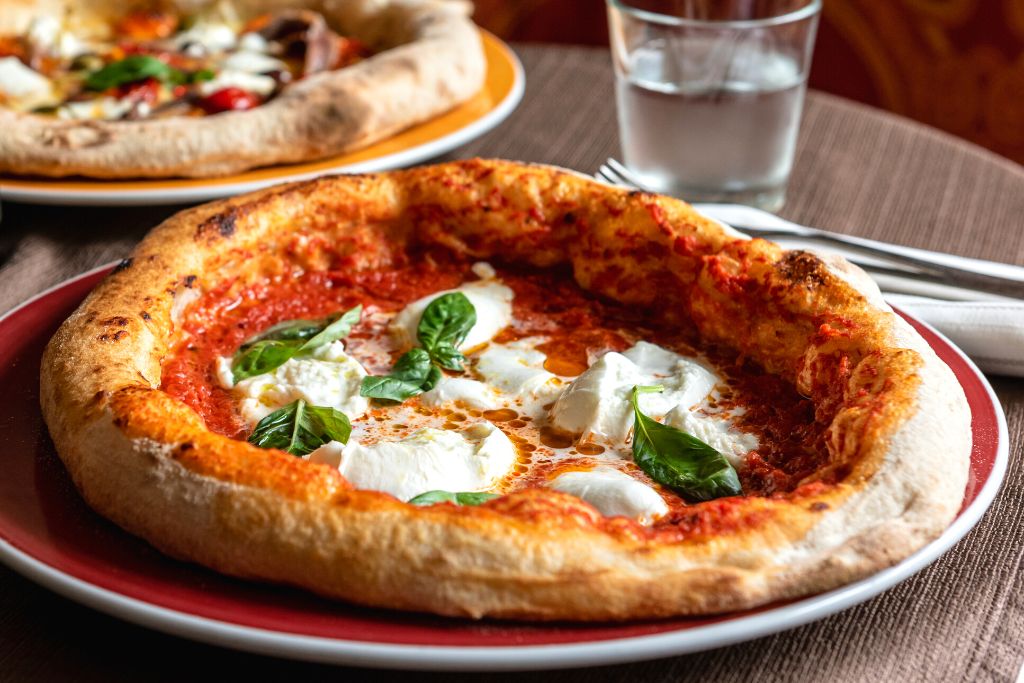 Not to be confused with the musician of the same name, Hlasey's Restaurant is located right near South Main Street.
It is also one of the best places to eat in Geneva NY if you like American cusine that consists of wood-fired pizzas that are served to you amidst a lovely atmosphere.
Plus, they have vegan and gluten-free options available for anyone with dietary restrictions.
Yeah, this place isn't cheap but my partner swears by the pork shank. I literally cannot get him to order anything else.
Meanwhile, I stick with the specialty pizza and am quite happy with my choice thank you very much.
Local Tip: This place is not super cheap. It's good but just expect to pay like $30.00+ per person.
Address: 106 Seneca St, Geneva, NY 14456
Hours: Open Sunday/Tuesday/Wednesday/Thursday from 5:00 pm to 9:00 pm and Friday/Saturday from 5;00 pm to 10:00 pm.
Price: Pizza starts at $22.00 each.
24. Visit the Rusty Pig
The Rusty Pig is one of the most highly-rated restaurants in Geneva, New York.
And that makes sense since this epic spot serves up modern American-style food, making it the perfect place to get a comforting, casual bite to eat.
Opt for the heavy kevy's famous beef brisket, the flamekeeper burger, or the "getting piggy with it" pulled pork tacos.
All are seriously good and will leave you licking your fingers. In fact, I usually get the "Bangin' Shorties" (short ribs) when I come here.
Yeah, it's just a super chill place, with a rustic interior, where you can grab some BBQ and enjoy an epic craft beer after a day spent enjoying the best things to do in Geneva, NY.
The service is also top-notch and when I was here my water was never less than halfway full and was always quickly refilled by delightful staff members.
Address: 34 Linden St, Geneva, NY 14456
Hours: Open Tuesday through Thursday from 5:00 pm to 10:00 pm and Friday/Saturday from 4:00 pm to 12:00 am.
Price: Entrees start at $18.00/$20.00 each.
25. Dine at the Tavern at Beef & Brew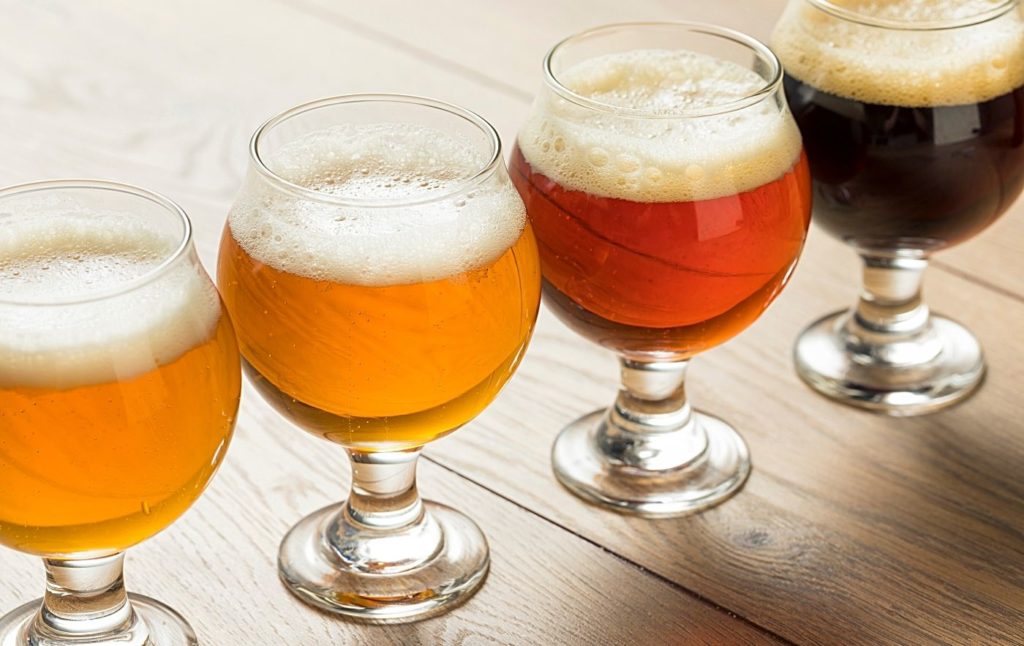 If you're looking for one of the more cool and unusual things to do in Geneva, NY then try dining in a 19th-century era tavern.
After all, Beef and Brew is a local, restaurant where you can sit down to a nice meal and feel like you're stepping back in time as you step into a dining room with a giant stone fireplace.
You'll also love that the menu includes a wide variety of craft beers that are perfectly complemented by British-American fare.
That's why every time I'm here I like to order either the pork chops or the Beef and Stilton Pie. Both are super good and very satisfying after a long day of sightseeing in Geneva, NY.
Address: 293 S Main St, Geneva, NY 14456
Hours: Open daily from 11:00 am to 10:00 pm.
Price: Entrees start at $11.95 each.
26. Ventosa Vineyards
And last but certainly not least, there's Ventosa Vineyards. Because if you're a fan of dry red wines then this Geneva winery is the one for you.
That's because Ventosa Vineyards only grows vinifera grapes, which means that they only produce dry red wines.
In other words, they've honed their craft to perfection. Therefore, you can't go wrong with a glass (or case) of their cabernet franc, Sangiovese, cabernet sauvignon, or pinot noir.
This place also has a very Tuscan feel to it and a lovely cafe on-site that Mediterranean-inspired food.
But that I really love about this place is that they have a ton of tour options to choose from. So you can opt for a tour, a tour/cellar tasting, or a tour/tasting/charcuterie plate.
Address: 3440 NY-96A, Geneva, NY 14456
Hours: Open daily from 10:00 am to 6:00 pm.
Price: Tours start at just $10.00 per person.
27. Check Out Lake City Hobbies
Started in ye olde 1976, Lake City Hobbies was founded by Jimmy Greco who always had a love for trains.
Since then Lake City Hobbies has become the premiere place to go if you're looking for toys or super cool products to add to your collection.
After all, they routinely receive new products that you can learn more about by visiting their online store.
However, expect to find things like miniature trains, model airplanes, chess sets, kites, darts, railroad signs, rockets, and more.
So, if you're a kid at heart and looking for the best things to do in Geneva, NY then this is the place for you.
Address: 437 Exchange St, Geneva, NY 14456
Hours: Open Monday/Wednesday/Thursday/Friday from 11:00 am to 7:00 pm, Tuesday from 11:00 am to 5:00 pm, and Saturday from 10:00 am to 5:00 pm.
Price: Varies
Thing To Do In Geneva NY FAQ
Is Geneva NY Worth Visiting?
Geneva NY is one of the popular places in the Fingerlakes region. This is because it has some really unparalleled views. It is quiet, laid back, has great food and is all in all a great place to head to for a vacation.
In addition to this, the city of Geneva is particularly charming. It also has a lot of things to do. From the natural beauty of the surroundings to the music festivals and the beer, you will definitely find something that you will love!
What Is Geneva NY Famous For?
Geneva NY is famous for a lot of things. The annual trout derby however attracts people from all over the state and beyond! In fact, Seneca Lake got the title the Lake Trout Capital of the world! If you stay in Geneva, you just know that you will eventually land up trying some of the best fishing spots! For many that is the real allure. It is after all one of the best lakes in New York.
What Is It Like To Live In Geneva NY?
Geneva is a really nice city. It is small, pretty and has some of the most picturesque views in the whole of New York state. During summer it gets a bit more lively but on the whole, it is a very quiet small town. Perfect if you want to get away from the hustle of the big city.
Map of the Best Things to do in Geneva NY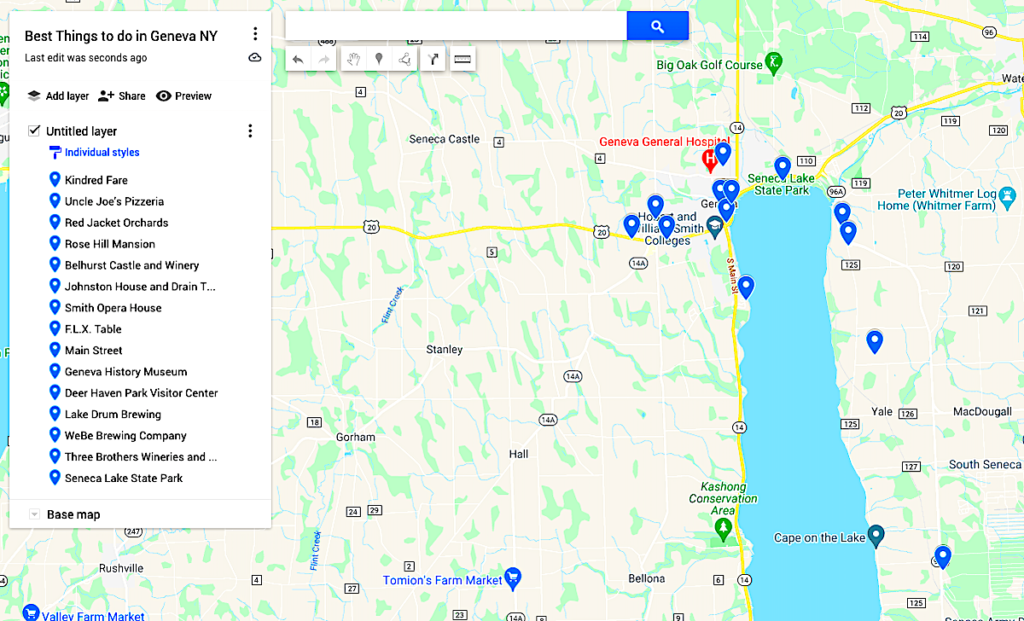 Additional New York Resources You'll Love
Well, that just about wraps up this epic guide to the best things to do in Geneva NY.
Tell me, did your favorite Geneva NY attractions make the list? If not then let me know in the comments below so that I can add them ASAP.
And if you found this post useful, don't forget to join our email list before pinning this post now so that you can read it again later!