Ready to experience all of the very best things to do in Cooperstown NY? Umm…heck yeah you are!
Because, spoiler alert, Cooperstown is hella awesome and easily one of the best small towns in New York. No really, trust me on this since this is NOT a drill!
After all, I've lived in New York for 30+ years and can safely say that:
Cooperstown is highly underrated
There is way more to Cooperstown than just the Baseball Hall of Fame
So, if you want to explore more of New York's Capital Region but aren't 100% sure where to start then definitely give this list of the 16 best things to do in Cooperstown NY a look.
It not only has a ton of insider tips to help you plan the perfect Cooperstown NY itinerary, but you'll even get expert advice on where to stay and how to get here from NYC too!
So, if you're ready then let's swan dive into this epic list of the best things to do in Cooperstown NY right now!
This post may contain affiliate links. Please see my disclosure for more information. As an Amazon Associate, I earn a small commission from qualifying purchases.
How to Get to Cooperstown NY
Looking to experience all of the best things to do in Cooperstown NY? If so then you'll be delighted to know that Cooperstown is about a 4-hour drive from NYC.
To get here, just take I-81 North (aka New York Thruway) and get off exit 21, heading towards Cairo/Catskills. You'll then take NY-125 N to Cooperstown. But, for the best directions possible, just turn on your GPS and follow along.
However, if you don't have a car you can always arrive:
By Bus – Sadly, there's no direct bus from NYC to Cooperstown. But, if you wanted to, you could take a bus from Broadway and 73rd to Hunter Mountain. Once there, you can catch a bus to Oneota and then a final bus to Cooperstown.
By Train – You could take an Amtrak Train from Penn Station to stations at either Albany or Utica. The Albany station is about an hour and a half drive from Cooperstown while the Utica station is about an hour away from Cooperstown.
Personally though, if I were coming from NYC, I would catch a train to Albany and then just rent a car once I got there. Not only are there a lot of car rental agencies in the city, but you'll need a car while in Cooperstown anyway.
Best Hotels in Cooperstown NY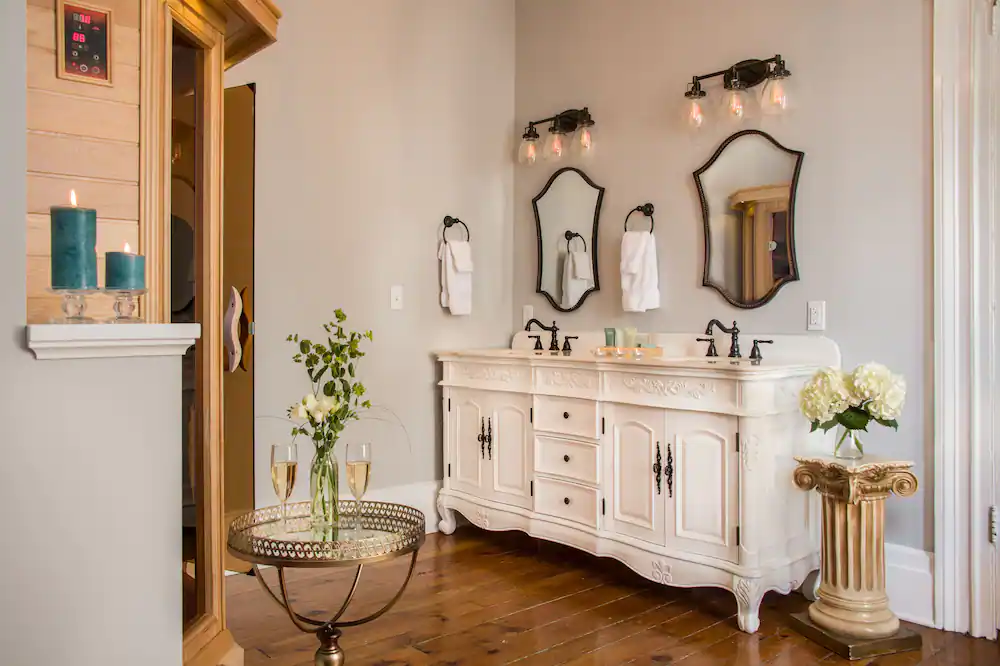 Looking for the very best place to stay while enjoying all of the top things to do in Cooperstown NY?
Well, if you're emphatically nodding your head "yes" right now then I'm delighted to tell you that there are a ton of amazing places to stay in Cooperstown.
And some of my personal fan faves include the following:
Best Things to do in Cooperstown NY
1. National Baseball Hall of Fame and Museum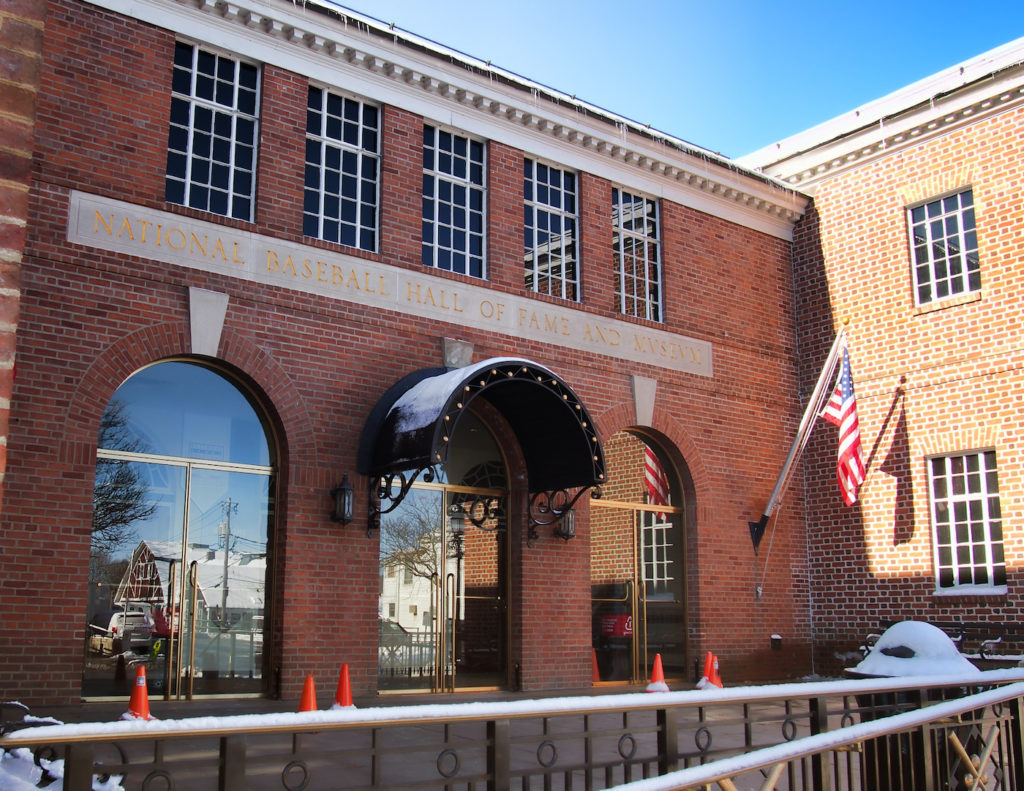 This is the main point of interest for anyone who wants to learn about the history of baseball in the United States while enjoying one of the best things to do in Cooperstown NY.
So, if you love baseball then you NEED to head to Cooperstown NY, if you haven't already. Like, right this minute.
Trust me, plenty of people have done it before you since this sporting museum attracts over 260,000 tourists annually.
Accordingly, over 17 million people have actually visited since it first opened its doors in the 1930s. Yup, take that Who Wants to Be a Millionaire.
Anyway, the main event in this Cooperstown institution is the Plaque Gallery – 329 Hall of Fame members' bronze plaques can be seen here, from across the whole history of baseball, and each one celebrates the achievements of these incredible athletes.
I mean, it IS called the Hall of Fame and Museum for a reason people!
Additionally, baseball fans can also find exhibitions on anything and everything baseball-related, including baseball records, interactive exhibits, studies of baseball in the Caribbean, and more!
And for all of you avid collectors out there, the museum is also home to a vast collection of 140,000 baseball cards. Yup, that's a heck of a lot of gum!
Address: 25 Main St, Cooperstown, NY 13326
Hours: Open daily from 9:00 am to 7:00 pm.
Price: Tickets are $25 for adults, $20.00 for seniors (65+), $15.00 for children (7-12), $18.00 for veterans, and free for children 6 and under.
2. Walk down Main Street and into the Historic District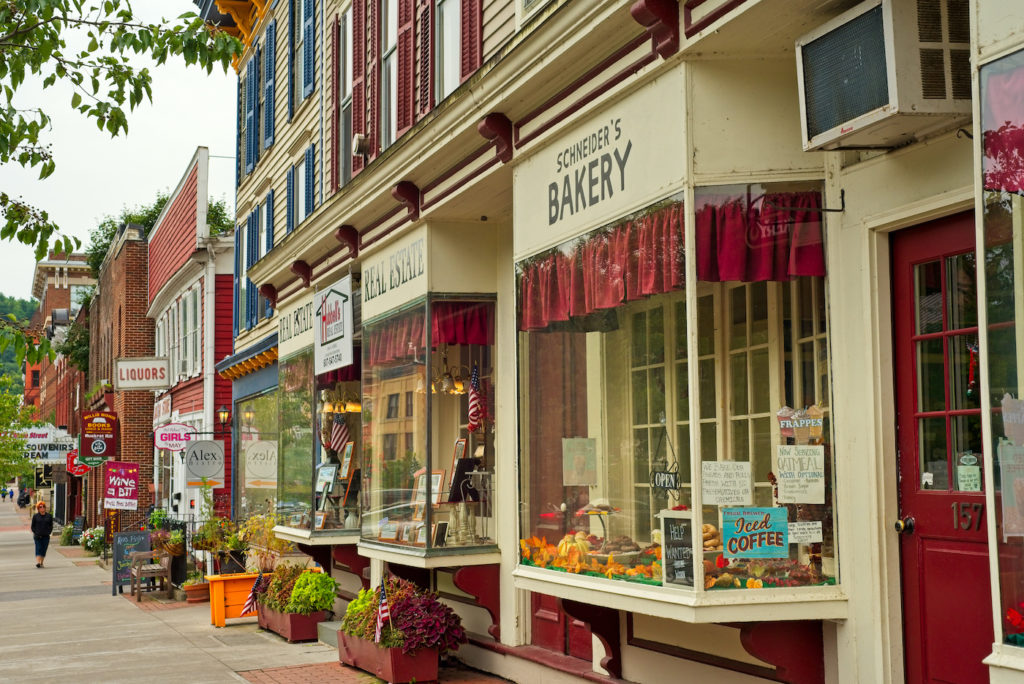 Let's just say it: historic areas like Cooperstown are just charming AF.
After all, if your town is going to stick around for a couple of hundred years, then you're obviously going to end up with a diverse and attractive collection of buildings.
I mean, it'd be hard not to, right?
So make sure that one of your top things to do in Cooperstown NY is to take a leisurely stroll along Main Street and then onto Chestnut Street.
You'll start with a tree-lined avenue complete with plenty of cute boutiques and shops, many of which were built in the 1800s.
From there, turn right and head into the historic district, where you can find buildings such as the Cooperstown Inn, with its Victorian-era window arches, pillars, and decking, and the Cooper Inn, which is over 200 years old and looks like a stately manor!
3. Fenimore Art Museum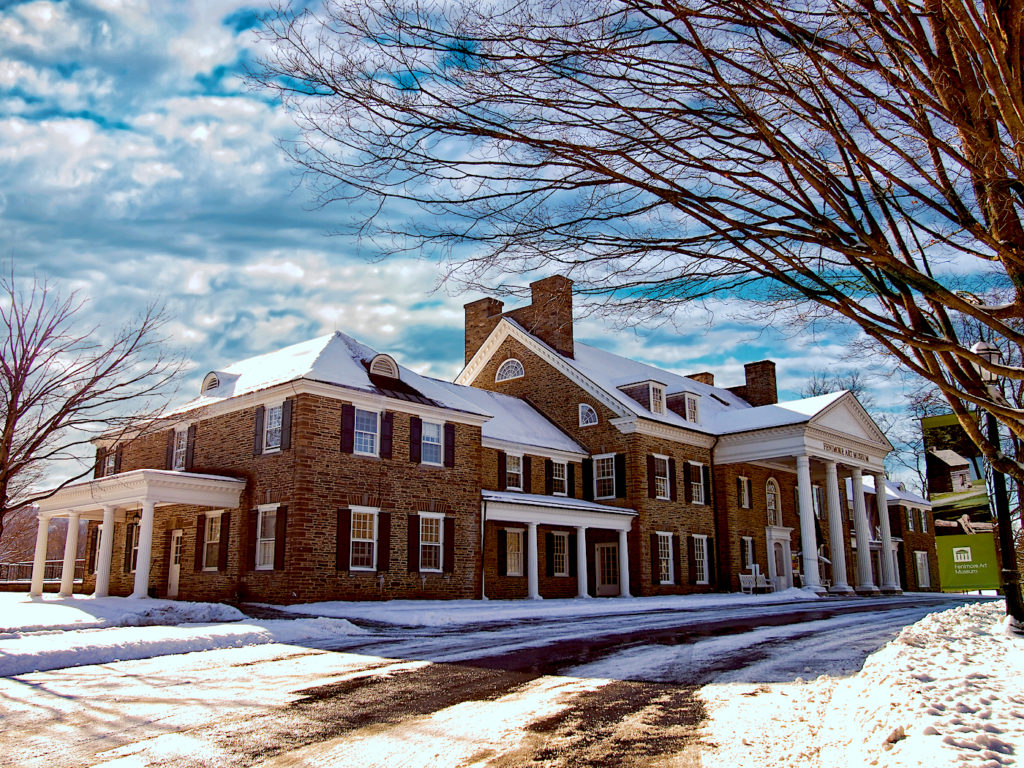 Fenimore Art Museum sits on the western side of Otsego Lake, in a formerly privately owned neo-Georgian mansion – complete with beautiful gardens – from the 1930s.
Yup, not too shabby says I when it comes to the best things to do in Cooperstown NY.
Now, the museum's collections cover a number of different topics. But the real headliner here is the Thaw Collection, which showcases 850 different pieces of American Indian art.
However, other exhibitions display snazzy things like American Folk Art, American Fine Art, and photography.
Heck, one exhibit here even details the incredible history of the iconic Cooper family, which founded the town itself (hence the name).
So, through a wide array of galleries, Fenimore aims to tell a "huge range of American stories", from the development of photography in America to details about the lives of people in early America to the achievements of self-taught Americans throughout the years.
Basically, there's a lot to learn here!
Also, as you might expect, a wide array of temporary exhibits routinely rotate in and out of the museum, covering diverse subjects like the short yet powerful artistic career of Keith Haring, Laurene Krasny Brown's creative interpretations of classic games, and even an exploration of things we've learned from the PBS network show Arthur, as well as community exhibitions.
Address: 5798 NY-80, Cooperstown, NY 13326
Hours: Open daily from 10:00 am to 5:00 pm.
Price: Tickets are $12.00 for adults, $10.50 for seniors (65+), and free for anyone 19 and under.
4. Farmers Museum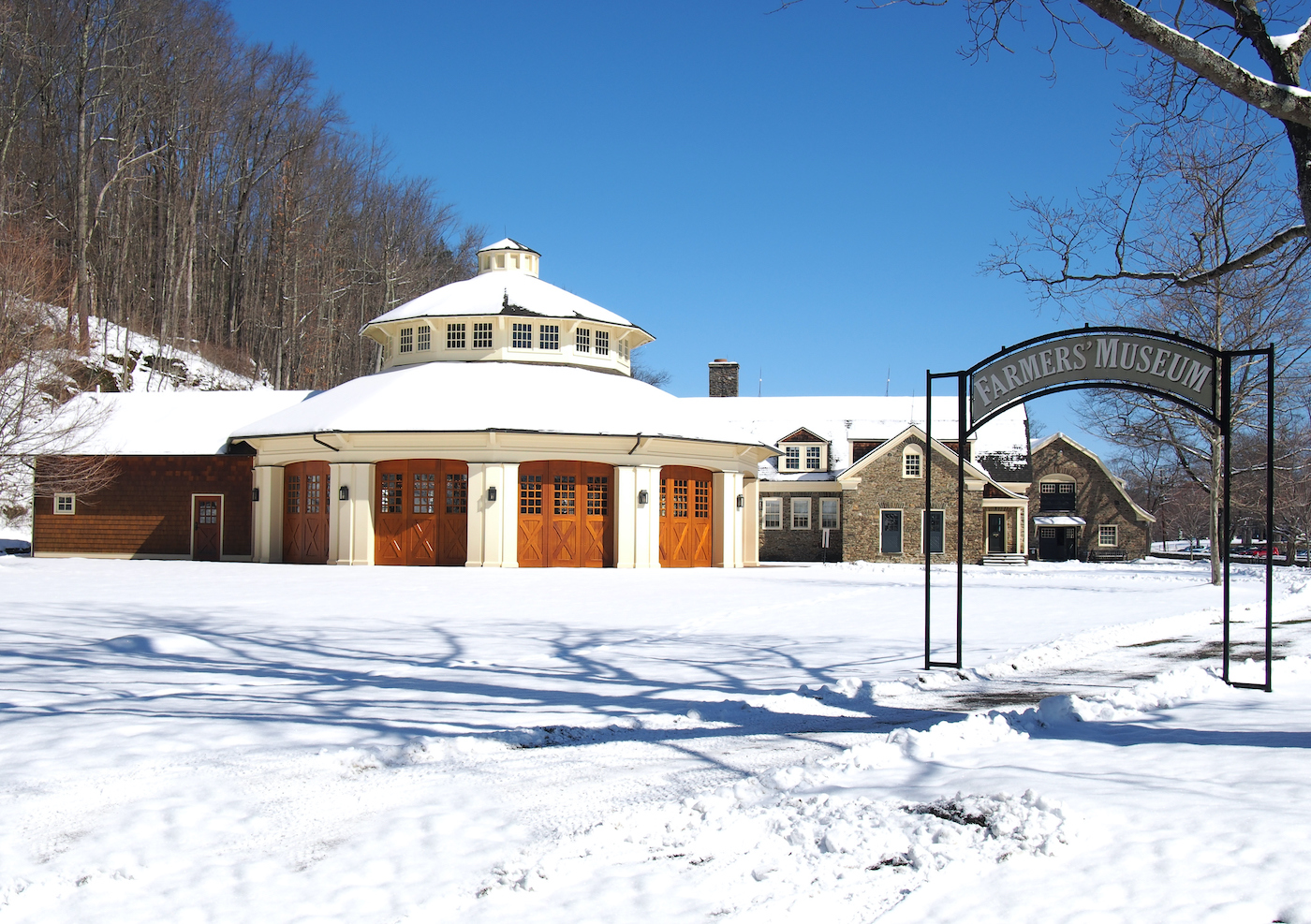 You can find this agricultural gem just across the street from the Fenimore Art Museum. In fact, the two actually work closely together so, go, team!
Anyway, back in the day, the Cooperstown Farmers Museum started out as a regular old farm in the early 1800s. It was later converted into a public museum in 1944.
Therefore, most of the architecture here is in the Colonial Revival style, with many of the buildings being listed on the National Register of Historic Places.
So, be prepared to marvel at a lot of living history!
Speaking of, there are more than 23,000 different artifacts in the museum's collection, including everything from butter molds and hand planes to carriages and plows.
Which makes sense since their mission is to connect people to "our shared cultural heritage". A goal the Farmer's Museum definitely achieves with plenty of classes available for anyone looking to get some hands-on experience with rural life.
That's why, if wanna learn about the fine art of blacksmithing then this is the place for you!
But, without a doubt, one of the many activities that make this one of the best things to do in Cooperstown NY is the Empire State Carousel!
See, this fully-functioning country fair ride features 25 hand-carved animals and original contributions from over 1,000 volunteer artists and artisans – making it a true labor of love that you'll deffo want to enjoy.
Address: 5775 NY-80, Cooperstown, NY 13326
Hours: Open daily from 10:00 am to 5:00 pm.
Price: Tickets are $12.00 for adults, $10.50 for seniors (65+), $6.00 for kids (7-12), and free for children 6 and under.
5. Spend Some time in the Parks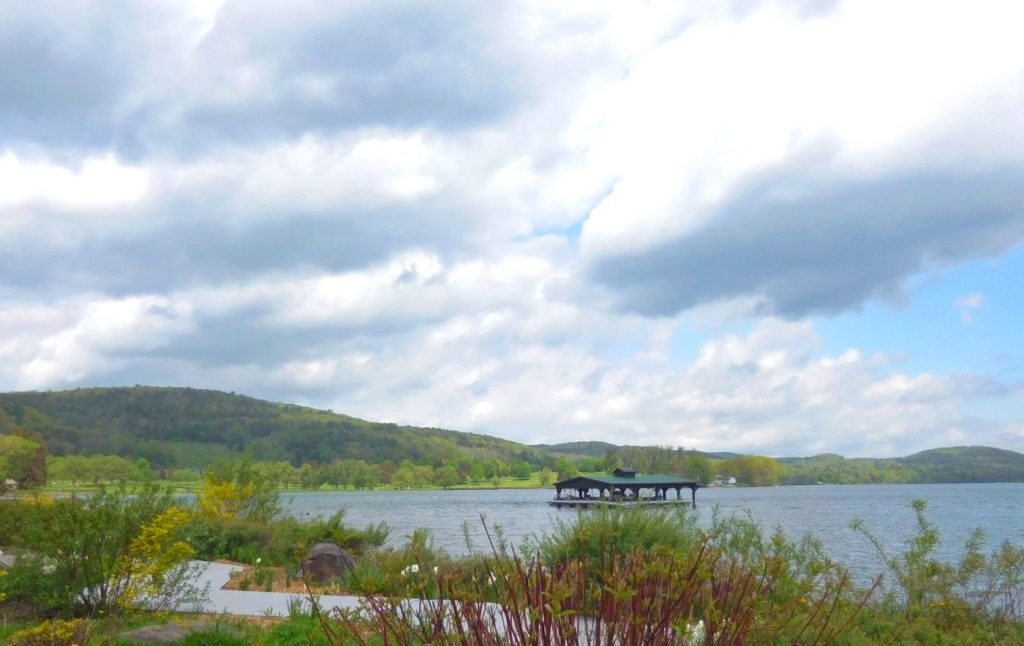 Cooperstown may be small by New York standards, but its green spaces are still not to be overlooked.
After all, with all the museums and fun learning opportunities, it's good to know that you can still head to a park and let your brain relax – something that is easy to do since there are quite a few to choose from!
See there's Council Rock Park, which almost feels like you've stepped into a nature bubble and left the town behind. Because as you head down the steps to the water's edge, you'll look out onto Otsego Lake and forget that you were ever in a populated area at all!
Then there's Lake Front Park, which is the perfect place to stop for a picnic. Yeah, there's a long green stretch of grass here where you can play fetch with your dog if you happen to have one!
And lastly, in the main town itself, is Cooper Park. It's just a short walk from the lake, is particularly pretty, and just a great place to see some beautiful New York fall foliage if you're visiting at the right time of year!
However, if you're looking for something a little bigger, Glimmerglass State Park is just at the other end of Otsego Lake. It's only a 15-minute drive from Cooperstown and has almost 600 acres of forests, hills, and hiking trails for you to explore – with plenty of on-the-water activities like fishing and tubing too.
6. Stay at the Otesaga Resort Hotel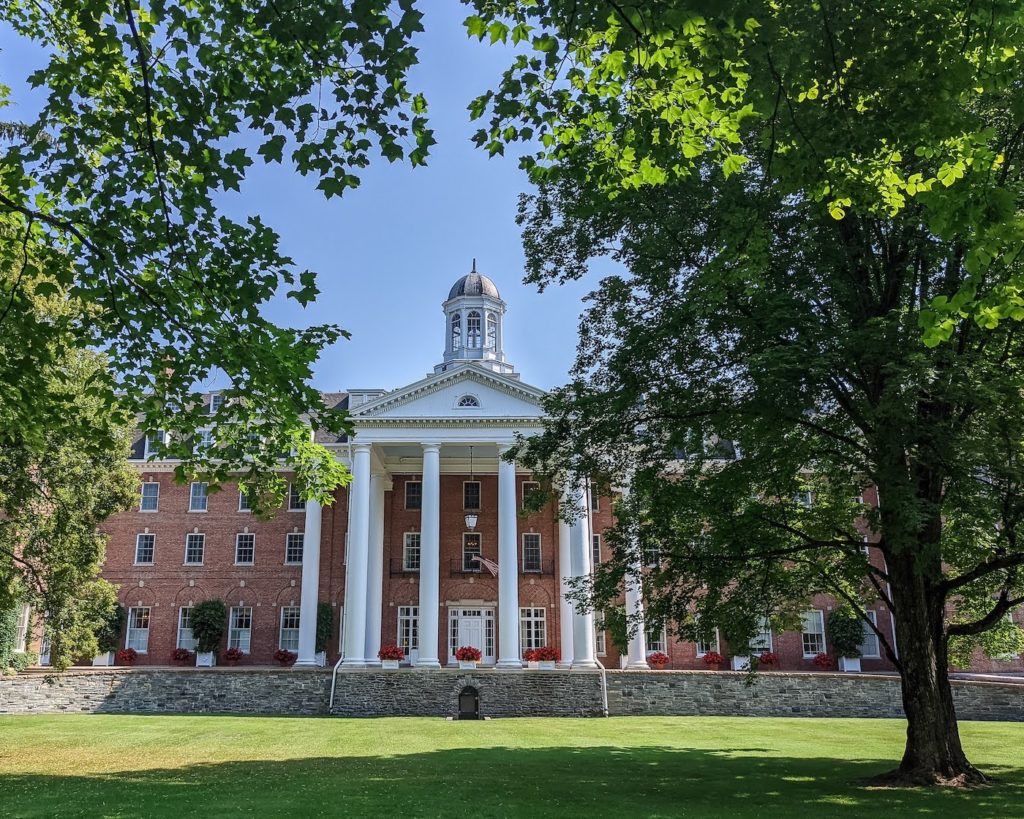 Are you looking for a sumptuous getaway with the genteel hospitality of a bygone era? Do you wish you could imagine yourself walking around your historic estate and looking out across a picturesque crystalline lake? Perhaps you'd like some gorgeous period furnishings thrown in?
If the answer to all those questions is yes, then boy do I have good news for y'all! After all, this could be the most beautiful hotel in town (and there are a fair few cute hotel options here to choose from).
So, when you're working through your list of things to do in Cooperstown NY, make sure to take the time to try out the luxurious Otesaga Resort Hotel!
Because in addition to cozy, comfy rooms, you'll get access to their gardens, a terrace with stunning lakeside views, an onsite restaurant/bar, and a fitness center.
I mean, when the baseball Hall-of-Famers come to town, this is where they stay – and so should yoo!
Seriously, the breakfast buffet alone is worth a visit. It is so sumptuous, you'll want to stay and eat breakfast food all day long!
So, book your room now and enjoy a perfect Cooperstown NY itinerary.
Address: 60 Lake St, Cooperstown, NY 13326
Price: Around $240 per night.
7. Ommegang Brewery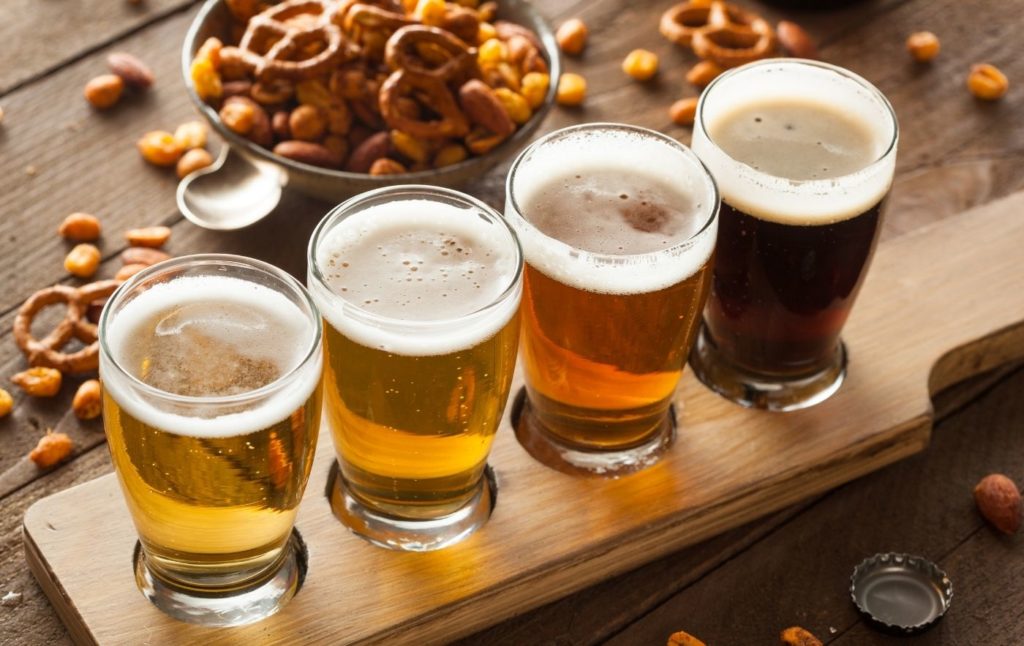 In 1996, the first farmhouse brewery in America was built in the southern part of Cooperstown – for the first time in 100+ years.
And that immortal brewery is named Ommegang, after the Festival of the same name in Brussels, where all sorts of vendors, musicians, dancers, brewers, and cooks come together every single year.
Now, depending on who you ask, Ommegang means either "coming together" or "walking about". Yes, cool kids, the more you knoooow!
Anyway, the fine folks over at Ommegang brewery have now made this (aka "coming together") their mission, by working hard to bring people together through the eternally great pastime of drinking beer!
And trust me, they've got a lot of beer for you to enjoy since patrons can try more than 25 individually crafted beers, including vanilla stout, Belgian-style double chocolate, peach and apricot ale, New England-style IPA, orange and coriander witbier, and many more.
Heck, Ommegang Brewery even brews their own cider, with three different flavors available, including chai cider. Yeah, you read that correctly!
However, in addition to their awesome selection of beverages, there's also a natural amphitheater behind the brewery, in which the owners hold the annual Summer Concert Series.
So, visitors can enjoy some epic live music with their beer since some pretty famous bands have performed here, including Wilco, The Avett Brothers, and Jack White!
That's why, if you're a fan of amazing artisanal beer from some of the best breweries in NYC, then be sure to give this place a try!
Pro Tip: While you're here, you can take a $5, 20/30 minute tour of the brewery and learn all about the history of this place as you explore the brewhouse, lagering cellar, and packaging hall. You could also follow your tour with a $15, guided tasting of up to 6 different Ommegang beers with an in-house pro as your guide.
Address: 656 Co Hwy 33, Cooperstown, NY 13326
Hours: Open Tuesday through Thursday from 12:00 pm – 6:00 pm, Friday from 12:00 pm to 9:00 pm, and Sunday from 12:00 pm to 5:00 pm. On these days, tours typically start every hour on the hour while tastings begin every half hour.
Price: Tours start at $5 per person while tastings start at $15 per person.
8. Grab a bite at Origins Cafe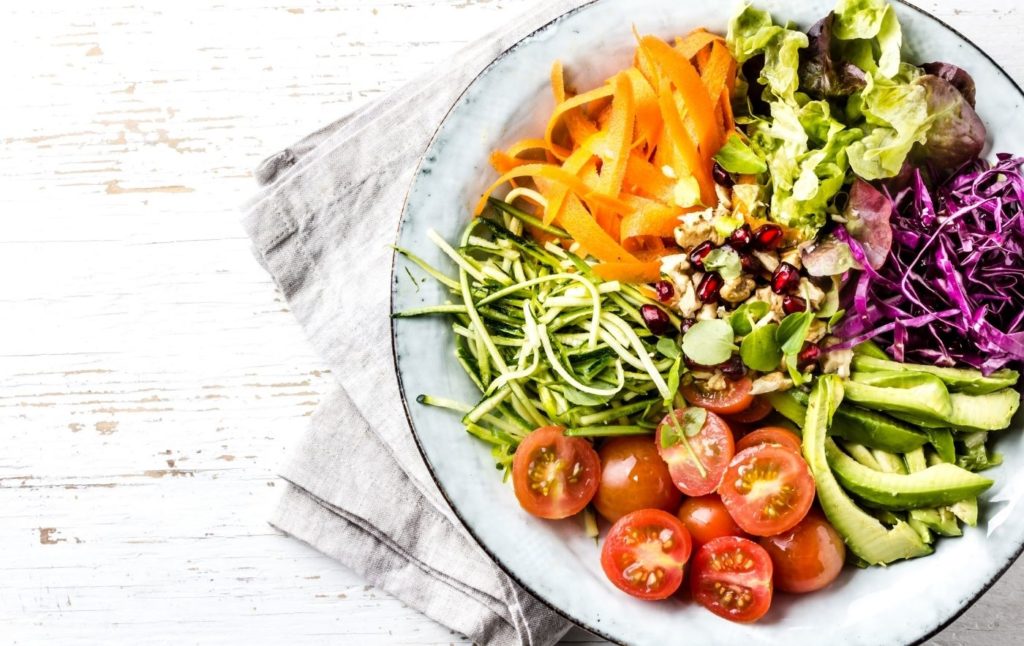 This delicious breath of fresh air is also to the south of downtown Cooperstown. And the goal here? Why, to provide the community with food that serves "the well-being of soil, people and planet" by being as organic and responsibly sourced as possible.
Ummm…eating well AND saving the planet? Yeah, sign me up!
Now, to make their meals as fresh and delicious as humanly possible, the Origins team works with dozens of local farmers who provide their ingredients.
They also have a community garden, where they – along with other members of the community – work together to explore various growing and farming methods, and generally have an all-around good time in the dirt!
Now, I know what you're thinking. That's all great, Kelly, but I'm hungry! What should I eat?
Well, I totally get it. But you should know that it's because of all their hard work that their food tastes so damn delicious
After all, there are chickpea and kale salads, burritos and panini options from the grill, cheese boards, tomato peach gazpacho, a whole bunch of healthy and filling smoothies, plus plenty of cakes and tarts for dessert.
Pro Tip: Get the painted goat salad which is particularly yummy. Also, stop by in the evening to enjoy some live music with your meal.
Address: 558 Beaver Meadow Rd, Cooperstown, NY 13326
Hours: Open 11:00 am to 4:00 pm Thursday and Saturday, 11:00 am to 1:00 pm and 5:30 pm to 9:00 pm Wednesday and Friday, and 10:00 am to 3:00 pm Sunday.
Price: Most dishes here are priced between $13 and $15 each.
9. The Smithy
If you want to combine your love of art and history, then a visit to The Smithy is one of the best things to do in Cooperstown NY for you!
Because this historic building is home to both an art gallery and a clay studio. It also happens to be the oldest building in Cooperstown, which is pretty dang cool too.
In fact, it was built by the town's founder, Judge William Cooper, way back in 1786, making this building almost as old as the United States itself!
So, step inside and explore three floors packed with seasonal exhibitions that showcase various paintings, sculptures, photographs, ornaments, and more – unique collections that are presented under a common theme that helps unify dynamic pieces contributed by dozens of different artists and creatives.
Not to be outdone by the gallery itself, The Smithy Clay Studio has its own space, behind the main building, and exhibits work from local and regional fine artists and craftsmen.
But wait! Fancy trying some clay modeling yourself? If so, then no problem! You can get some hands-on experience by taking part in one of their many workshops and pottery classes, no matter what age or skill level you are at.
Yup, I think it's time to make myself a vase! Or maybe just a plate. Guess we'll just have to wait and see!
Address: 55 Pioneer St. (Gallery, 1 Otsego Ct, Cooperstown, NY 13326
Hours: Open Tuesday through Saturday from 11:00 am to 4:00 pm.
Price: Free!
10. Glimmerglass Queen Boat Tour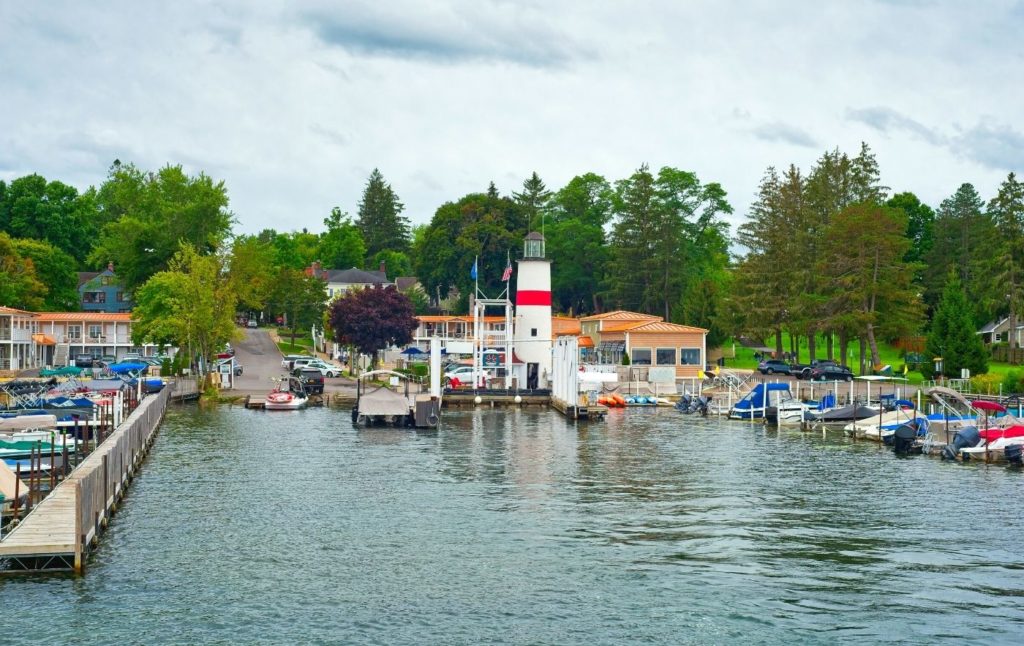 All aboard! It's time to haul anchor and set sail across Otsego Lake with the fine folks of the Glimmerglass Queen Tour Boat company – bring ye spyglasses and shout if you spy any pirates matey!
Alright, jk everyone, you are unlikely to see any pirate ships while floating on the calm, clear waters near Cooperstown.
Instead, you get to enjoy the feeling of being on the water while you learn about local history in this 50 foot, purpose-built excursion boat. I hope someone brought a cooler and some beverages!
Each tour out onto the water comes provided with narration, where patrons can journey back in time while listening to the legendary Leatherstocking Tales, written by former Cooperstown resident and son of its founder, James Fenimore Cooper!
Yup, relaxation is the word of the day here, and music is also provided to help passengers forget the troubles of land life and just sit back and chill out.
There are also bench seats available on the open-top deck, even though the view is excellent no matter where you are on the boat. There's also a table and chairs area complete with a bar. So, I mean really, what's not to like?
Address: 10 Fair St, Cooperstown, NY 13326
Hours: Tours depart Wednesday through Sunday at 11:00 am, 1:00 pm, 3:00 pm, and 5:00 pm from June 25th through September 30th.
Price: Tickets are $18.00 for adults and $12.00 for children.
11. Do Some Yoga…with GOATS!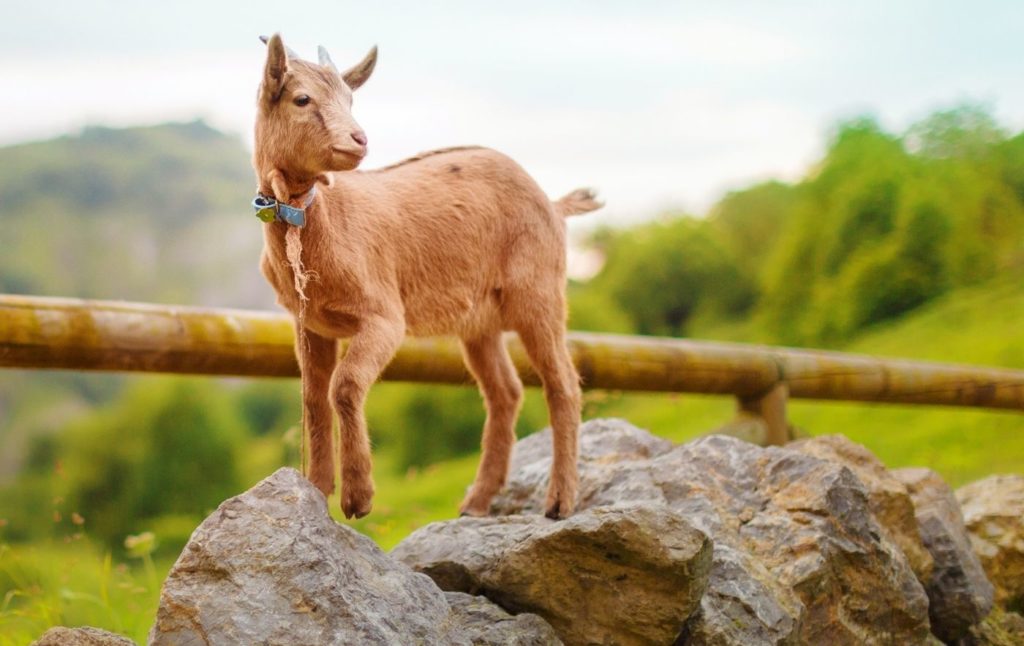 I'll be the first one to admit that I'm not super into yoga. I mean, not only am I incredibly inflexible but I forget to breathe while doing intricate poses and inevitably start to feel SUPER nauseous.
Yeah, it's about as anti-fun as it sounds. But, I figured I'd give yoga another shot since I heard that one of the best things to do in Cooperstown NY.
And let me tell you, it's about as fun and weird as it sounds. So, you'll enjoy a lovely, guided yoga class while being surrounded by the cutest baby goats that you ever did see.
They're super friendly and will walk around, bleat, and just generally make you hardcore smile as you try to get your yogi swerve on.
So, join one of the NY Goat Yoga Classes at 3:00 pm on Sundays and prepare for the experience of a lifetime.
Pro Tip: If you're looking to booze it up, you can always try one of their specialty classes, like a goat yoga and wine class.
Address: Gilbertsville Farmhouse & NY Goat Yoga, 336 Coye Brook Road, South New Berlin, NY 13843
Hours: Classes are held Sundays at #;00 pm and are 45 minutes long, with 15 minutes of goat-related selfies afterward.
Price: Tickets are $30 per person and $45 per person for specialty classes like goat yoga and wine.
12. Visit Howe Caverns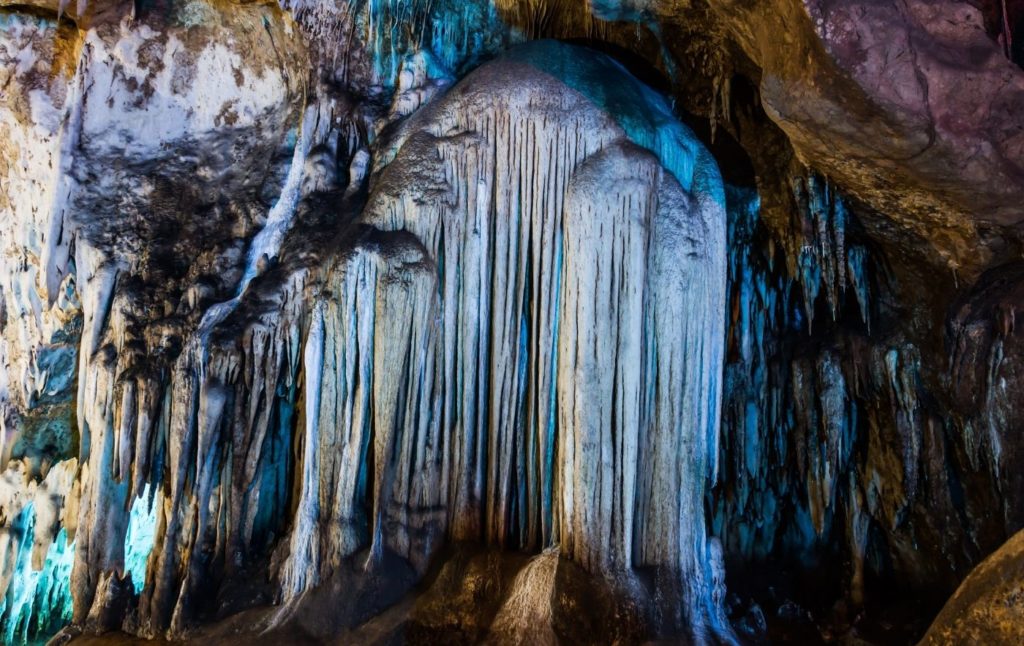 This place is legendary with a capital "L". I mean, I used to visit all the time as a kid and remember being totally impressed by how massive this network of caves really was.
However, just in case you're not 100% sure what I'm actually talking about, Howe Caverns is a super popular tourist attraction in New York.
In fact, it's the second most visited natural landmark in the state, after Niagara Falls, and is about a 50-minute drive away from Cooperstown.
However, doing a day trip here is easily one of the best things to do in Cooperstown NY since this place is known for being home to the single largest cavern in the northeast.
So, prepare to descend more than 156 feet beneath the Earth's surface as you experience fascinating rock formations – like the Giant Formation and the Titan's Temple – that are illuminated by a kaleidoscope of neon lights during a ninety-minute tour that includes a nifty little boat ride.
You'll also traverse through limestone corridors, pass massive boulders, and marvel at gigantic stalactites as the subterranean River Styx carves its way through these massive rocks.
And while no advanced caving equipment is required, you will do a fair bit of walking over uneven and sometimes wet/dark surfaces, so plan accordingly.
The temperature also stays at a constant, 52 F, so be sure to bring a warm jacket. And, as you probably already guessed, no food or drinks are allowed in the cave.
Address: 255 Discovery Drive, Howes Cave, NY 12092
Hours: Open daily from 9:00 am to 5:00 pm.
Price: Tickets are $25 for adults, $22 for seniors (65+), $15 for kids (5-12), and free for kids 4 and under.
13. Hunt for Buried Treasure at Wood Bull Antiques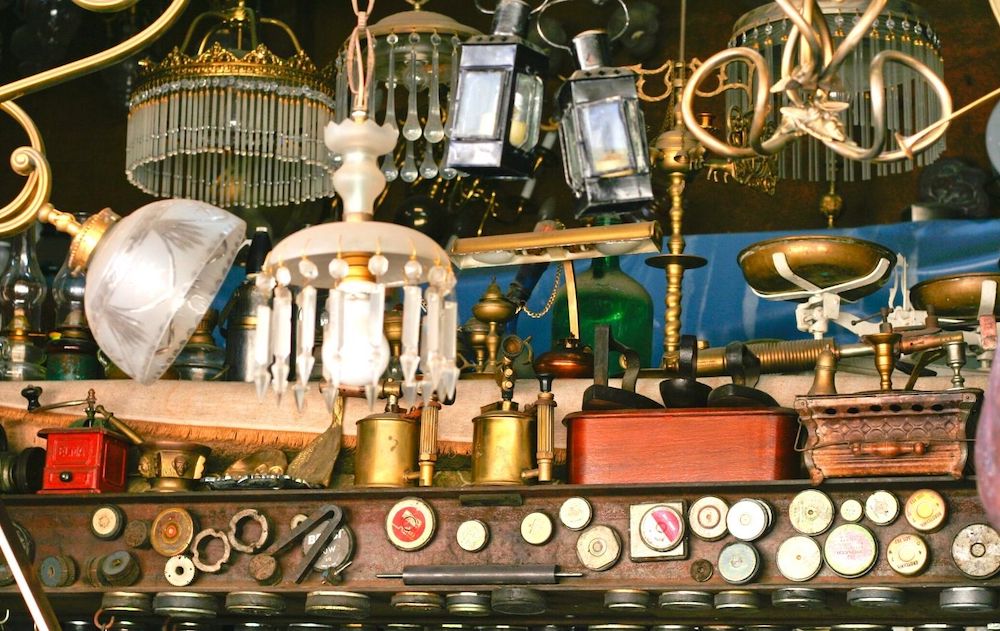 If you're into antiques and shopping in general, then a trip to Wood Bull Antiques will be one of the best things to do in Cooperstown NY for you!
It's basically like a glorified treasure trove of historic goodies that you can pursue as you try to find the perfect, one-of-a-kind, Cooperstown souvenir.
Because this place? Well, they stock anything and everything you could imagine, including wooden tables, vintage dressers, Ming-inspired horses, old-world lamps, full-size human statues, and more!
So, if you can dream it up then this uber-cool place probably has it in one form or another.
Address: 3920 NY-28, Milford, NY 13807
Hours: Open daily from 10:00 am to 5:00 pm.
Price: Varies but free to look.
14. Visit Cooperstown Barnyard Swing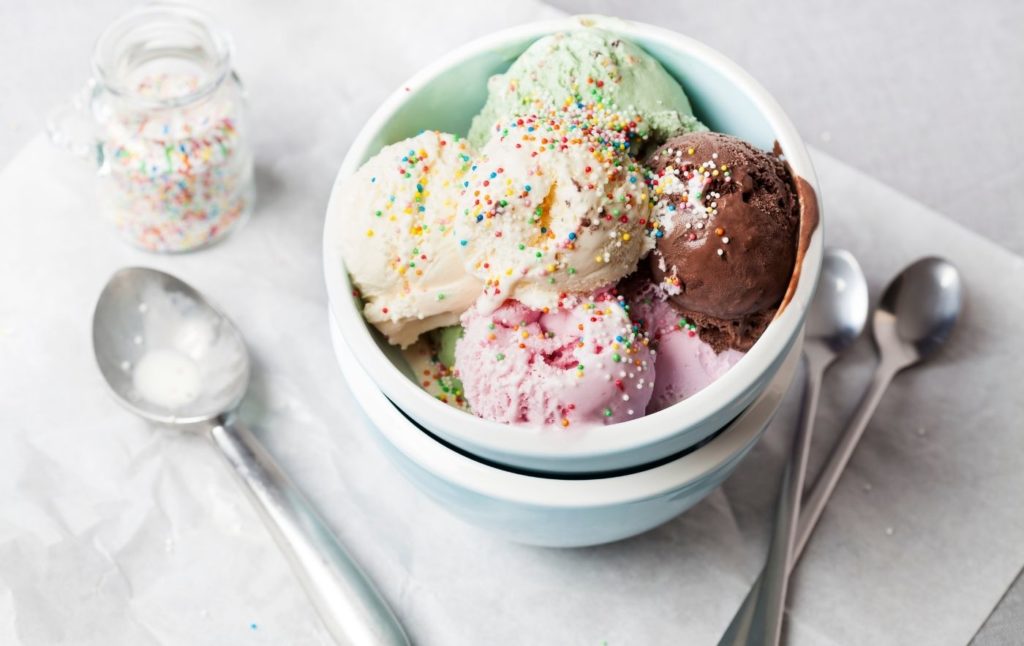 And last but certainly not least on this of the all-time best things to do in Cooperstown NY is Barnyard Swing.
Now, contrary to what the name might suggest, this place is actually a giant, family-fun center that is hidden away in Cooperstown Dreams Park.
It features a wealth of amazing activities that are fun for the entire family, including an 18-hole mini-golf course, gem mining, Wild West laser tag, and the Sassy Cow Creamery.
Personally, I'm a fan of the mini-golf course myself but the ice cream here is also pretty dang good too since they have some great soft serve.
Games here are also really affordable and start at just $7.50 per round, or $5.00 per round on Fridays.
And FYI, laser tag is also really reasonably priced at $6.00 per person for a 20-minute game.
Address: 4604 NY-28, Milford, NY 13807
Hours: Open daily from 12:00 pm to 10:00 pm.
Price: Mini-golf starts at $5.00 per person on Fridays.
15. Fly Cider Mill And Orchard
One of my favorite stops in Cooperstown is the Fly cider mill and orchard. Most people choose to head here between games. If you ask me, you don't really need an excuse to head there and if you have kids, this is a perfect place to spend time.
Why? Because it is absolutely food heaven. With free samples (50+ items to choose from) and glasses of cider and wine, it provides the recipe for relaxation and indulgence.
Oh and remember I mentioned that it is a great place for kids? Well here they have a pond, lots of open air, a restaurant, a playground and tours around the mill! More than enough activities to keep everyone entertained!
Pro tip: Take the self guided (and free!) tour of the mill before you kick back and relax. It will give you a renewed appreciation for the cider you drink. Oh and
Address: 288 Goose Street, Fly Creek, NY 13337
Hours: Open daily between 9 am to 6 pm
Price: The self guided tour is free! The Motorcoach group organizes some intriguing tours. Be forewarned that these are group tours and have 25 people in each group.
16. Cooperstown & Charlotte Valley Railroad
The Cooperstown & Charlotte Valley railroad is quite the experience. The tracks were laid down way back in 1868. I know… I know… The railroad is really old. Back then this was the main form of transport. Today however it is more of an attraction than a mode of transport.
There is so much fun packed into the train with themed rides, pretend train robberies and even parties! I mean how cool is that? And if you really love trains, you can book a chance to actually operate the train controls.
Pro Tip: Check the Cooperstown website to know what the theme is running. Alternatively, try to make it for these rides on Saturday evenings when the best bands in NY entertain the riders for a whole 3 hours. Side note: You need to be 21 to get onto the Saturday evening ride. There are special themed rides for kids.
Hours: Each of the special rides is at a different time. The regular rides however are every Saturday at 7pm and run for 3 hours.
Address: 136Rt 166, Milford, NY 13807
Price: $25 for adults.
Map of the Top Things to do in Cooperstown NY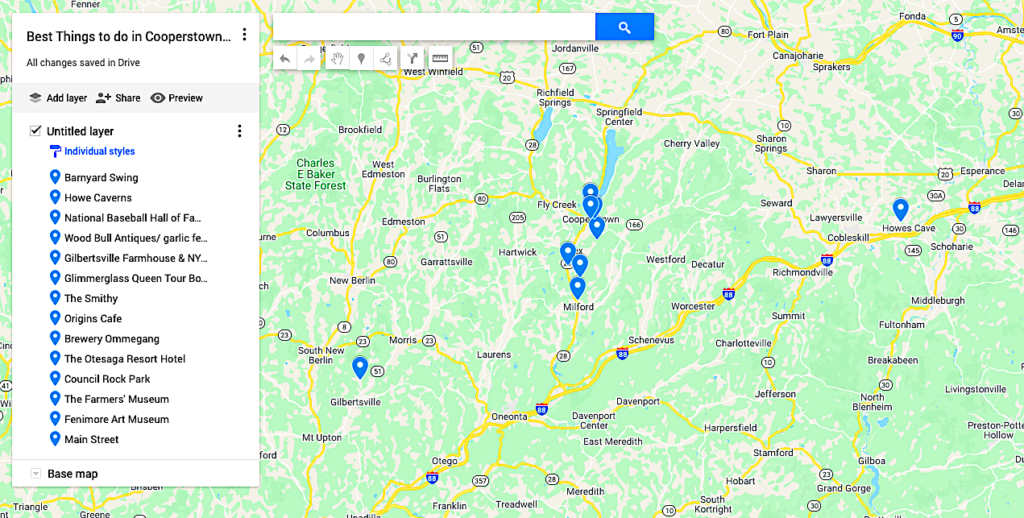 More New York Resources You'll Love
And there you have it! That just about wraps up this comprehensive guide to all of the top things to do in Cooperstown NY!
Tell me, did your fave things to do in Cooperstown NY make the list? If not then let me know in the comments below so I can check them out!
And if you have found this post helpful, don't forget to join our email list before pinning this post now so that you can read it again later!