Ready to party like a LEGIT rockstar this summer? If so then check out this expert's guide to all of the best things to do in the Hamptons in 2024 and beyond.
Trust me, I'm a 30+ year native New Yorker who knows all about this incredible place in Suffolk County. I mean, I've been summering here on the eastern end of Long Island ever since I was a kid.
Therefore, I am well aware of all the stunning beaches, insane mansions, top-rated restaurants, amazing vineyards, quaint lighthouses, and gorgeous hiking trails that attract thousands of people here every summer as they go from NYC to the Hamptons.
So, if you're ready to escape the overwhelming heat and humidity of summer in the city, then beeline it on over to idyllic places like East Hampton and Southampton to enjoy some of the top things to do in the Hamptons.
Pro Tip: Be sure not to miss out on East Hampton. It sits at the heart of the Hamptons and is routinely ranked as one of the "Most beautiful villages in America."
This post may contain affiliate links. Please see my disclosure for more information. As an Amazon Associate, I earn a small commission from qualifying purchases.
⏰ In a rush and don't know where to stay? Book the Montauk Manor. It is conveniently located and doesn't burn a hole in your pocket. ?
Best Hotels to Stay at in the Hamptons
Looking for the best places to stay while living the high life in the Hamptons? If so then here are my picks for the very best hotels in the Hamptons.
Because regardless of your budget, you really can find a fantastic home base from which to enjoy all of the best things to do in the Hamptons.
Montauk Manor (budget) -This stately Tudor-style manor from 1927 is an exceptionally well-priced place to stay that sits just 6 minutes from the Montauk train station.
So, enjoy one or three-bedroom units that start at just over $100 per night and that include WiFi and ocean views from outdoor balconies. Other highlights include a gym, spa, sauna, putting green, hot tub, gym, and indoor/outdoor pools.
East Hampton House Resort (mid-range) – This low-key, 2-star hotel is nothing fancy but it's reasonably priced and features clean and comfy rooms (think cable, Wifi, coffeemakers, etc.) that start at upwards of $150 per night.
There are also tons of amenities on-site, including tennis courts, beach parking passes, a heated outdoor pool, a playground, and more.
Topping Rose House (luxury) – Rooms here are nestled inside a lavish, Greek-Revival mansion from 1842 and feature period-inspired decor, WiFi, flat-screen TVs, iPod docks, and floor-to-ceiling windows in more modern accommodations.
Room service is also available 24/7 and guests will love digging into a lavish breakfast spread at the on-site restaurant before checking out the spa, gym, and outdoor pool.
The 1770 House Restaurant and Inn (luxury) – Rooms at this plush hotel have a country chic style to them that includes Italian linens, flat-screen TVs, internet, and complimentary snacks. Visitors will also love the feel of this clapboard-style inn from 1663 as they lounge by a communal, antique fireplace and enjoy delicious modern American fare in the on-site restaurant.
20+ Best Things to do in the Hamptons
1. Greenport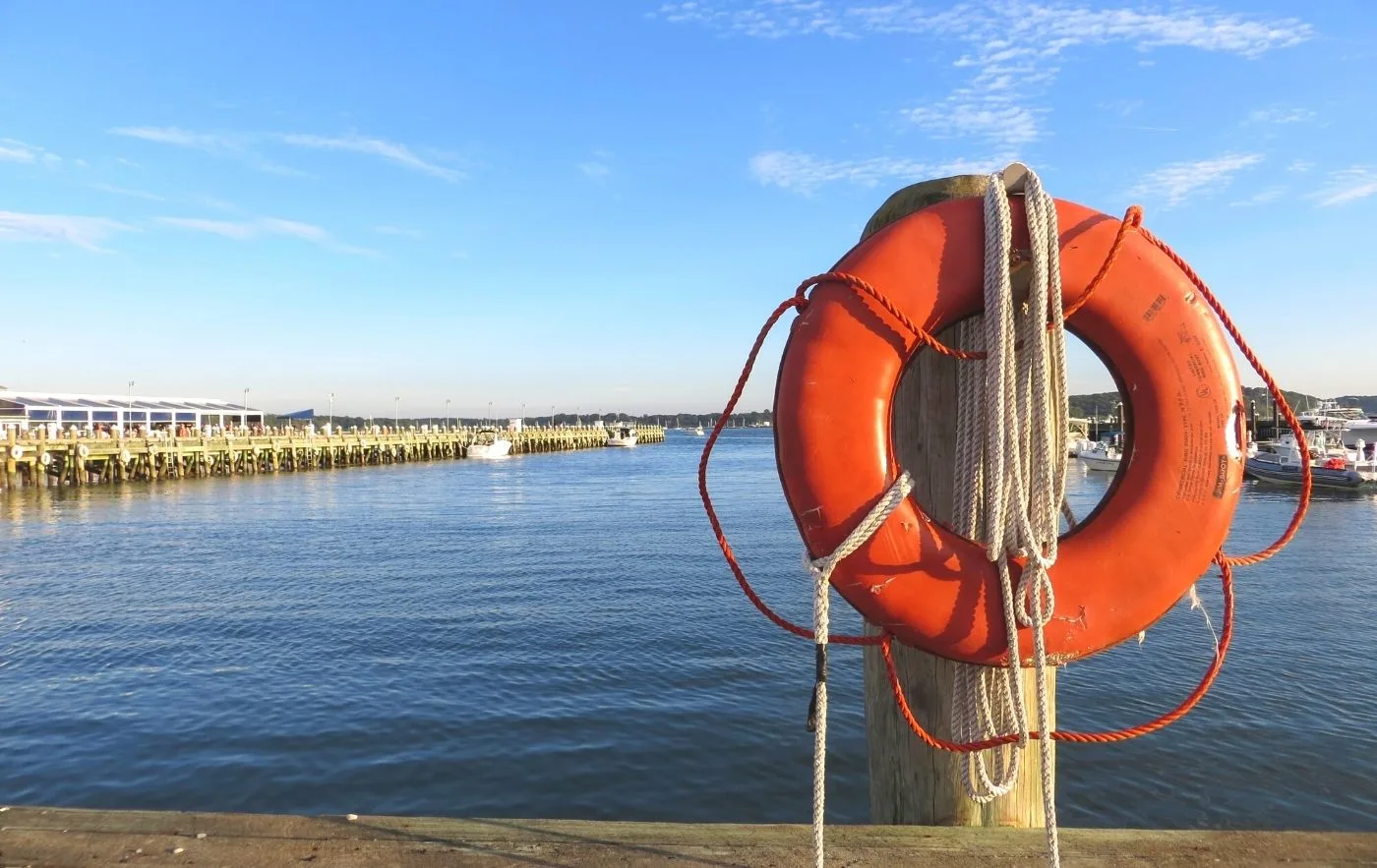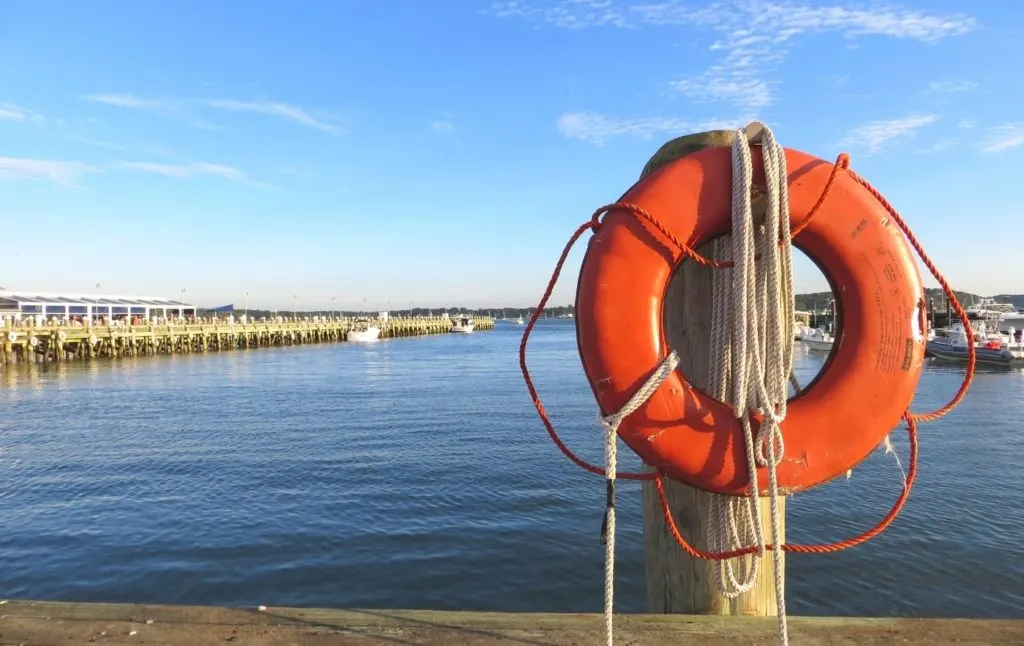 Greenport, although nearby, is not technically in The Hamptons. But, it is on this list of the best things to do in the Hamptons since it is easily one of the cutest small towns in New York.
See, as Long Island makes its way east, it splits into two – and these landmasses are fondly referred to as forks.
Now, The Hamptons are on the south fork and Greenport is on the north fork. So, you can actually get to Greenport from Manhattan directly in about two hours – depending on traffic and all that jazz.
And once you're there you'll find gorgeous, quiet countryside-esque expanses, vintage shops, historic architecture, and of course, beaches.
Visit in the hot summer months so that you can stop by any one of the Greenport beaches or hit the water in a kayak.
However, things will get a bit quieter outside of peak escape-the-city season (aka summer). And even if the sun isn't beating down on you, you'll still want to visit the Railroad Museum and Lenz Winery.
2. Main Beach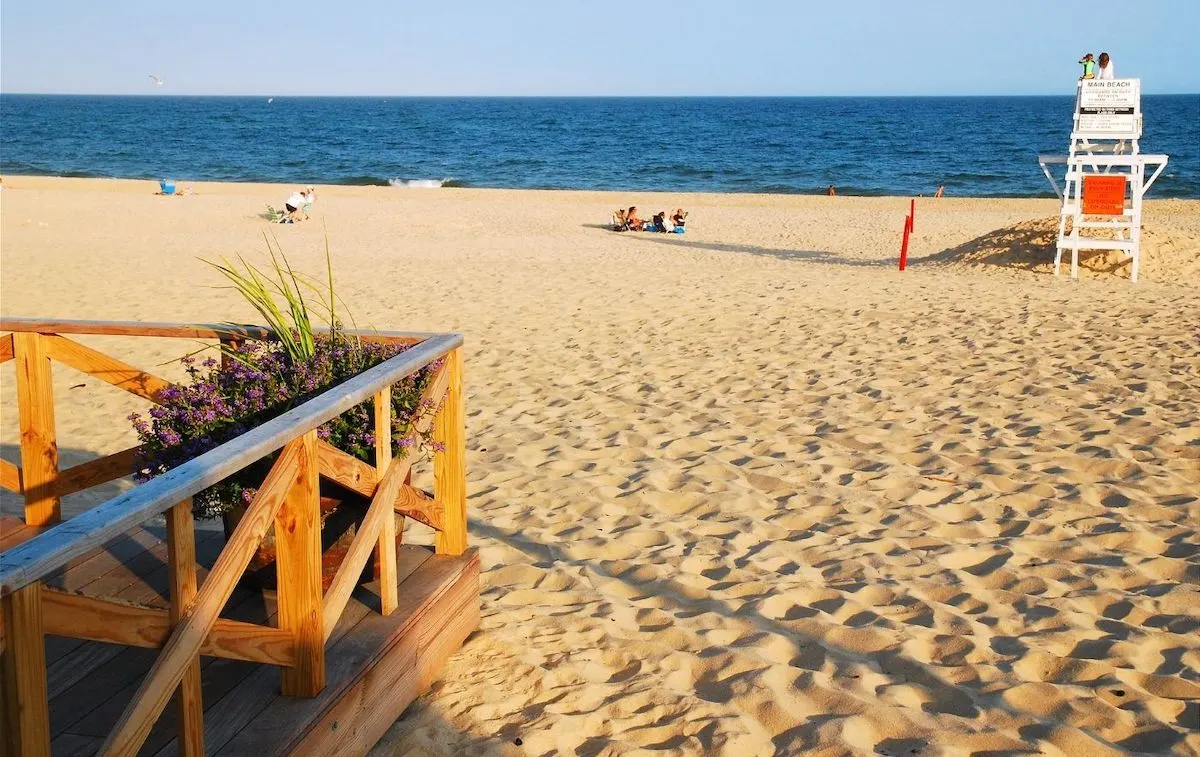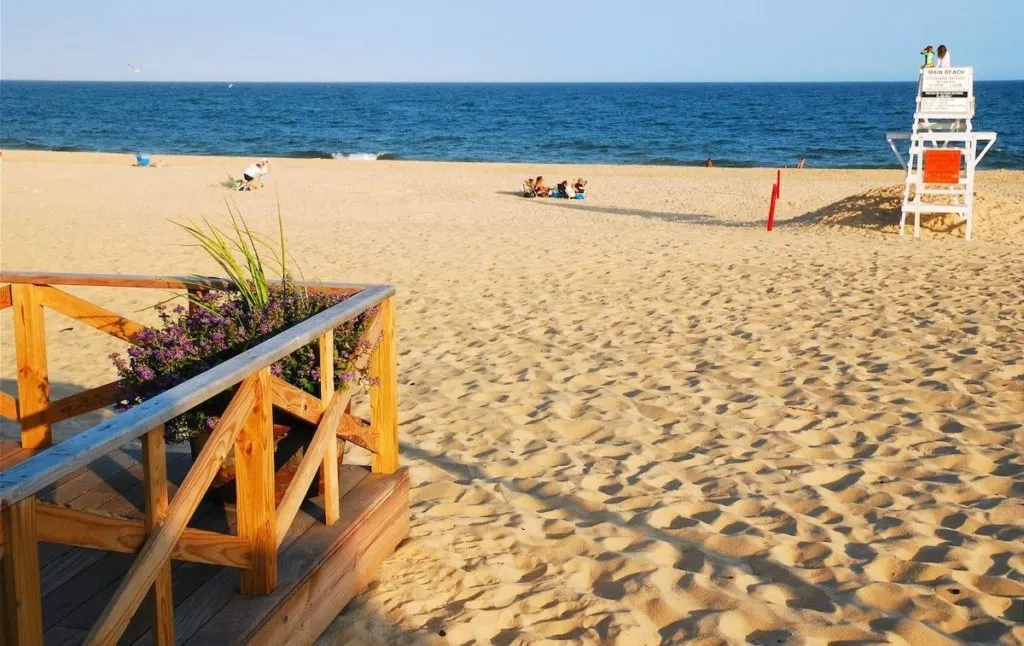 Easily one of the best beaches in the Hamptons, Main Beach can be found in East Hampton and is a popular spot for locals and tourists alike since it's well-located near Jericho and features stunning swaths of sand.
So, if you're looking for one of the top things to do in the Hamptons then play some golf at one of the area's clubs, check out the windmill at Old Hook Mill, and explore Home Sweet Home Museum before hitting the beach at101 Ocean Avenue.
Trust me, this place is worth a visit since it's typically ranked as one of the best beaches on the East Coast of the USA and offers visitors amenities like showers, lockers, on-duty lifeguards, bathrooms, snack bars, shaded decks, and more.
Heck, you can even bring your favorite canine companion since this is one of the top things to do in the Hamptons that is 100% pet-friendly.
Just do yourself a favor and be extra careful when traveling here with small children since the current is quite strong. On the plus side though, the water is super clear and perfect for swimming, surfing, paddleboarding, and kayaking.
Pro Tip: If you're not a local, you'll need a $50 per day parking permit. Alternatively, you could always use the free shuttle to get here from town. Also, arrive early to beat the crowds and make a day of it since the beach closes around 11:00 pm.
3. Montauk Point State Park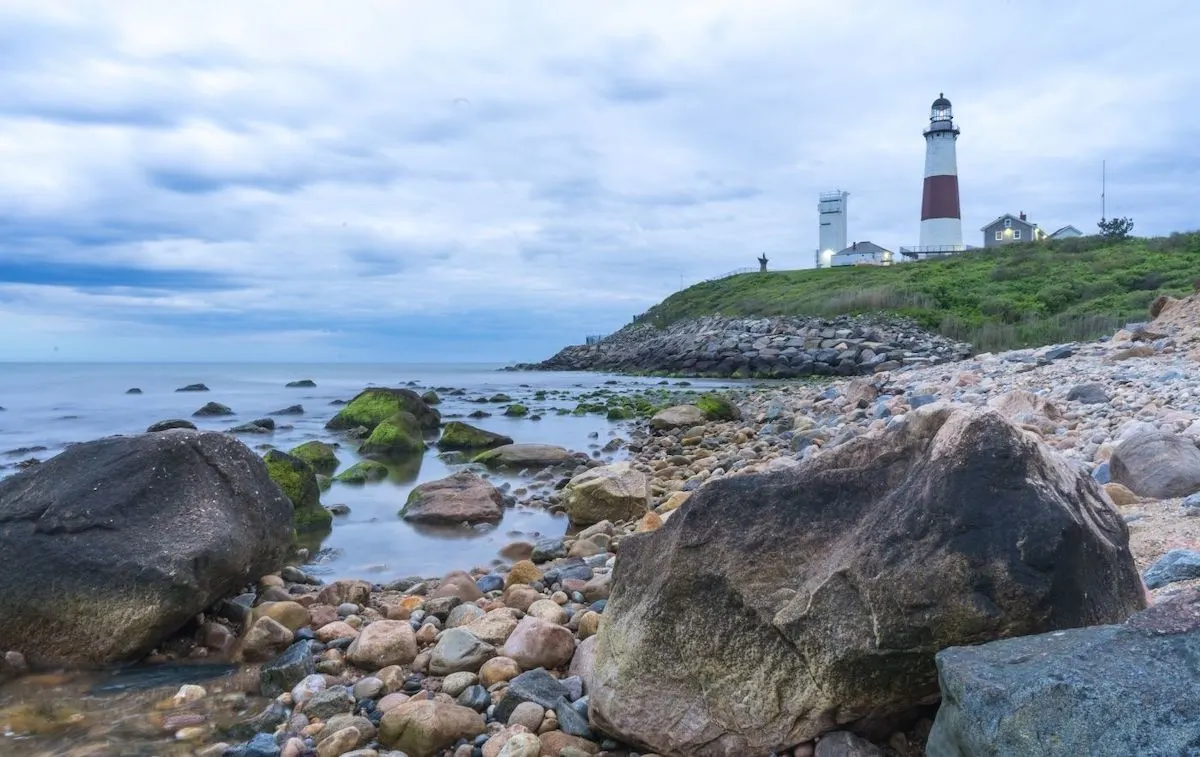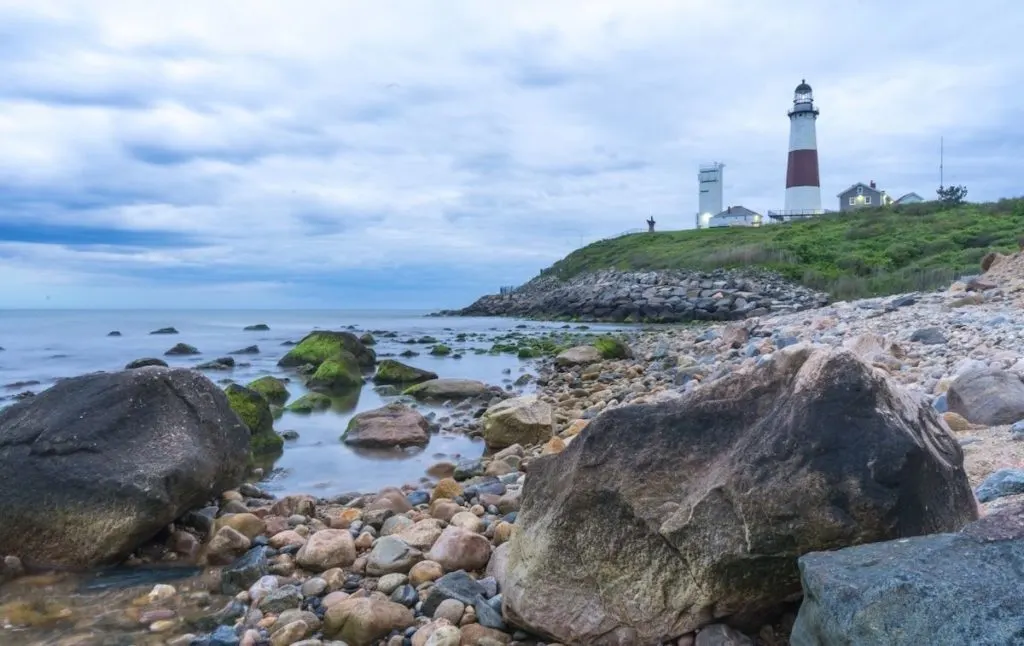 At the very end of the south fork of Long Island, at the far reaches of Montauk, is Montauk Point State Park – an 862-acre expanse that is easily one of the best state parks in New York.
It offers visitors stunning views of the water, where the Atlantic Ocean meets Block Island Sound. It is here, in this gorgeous and peaceful place, that you can see the two tides converge,
You'll also find the Montauk Lighthouse, which is bedazzled with Christmas lights every holiday season. It's also known for being one of the oldest lighthouses in the US and is well with a visit.
So, stop by, enjoy the marvelous views and explore some of the best hiking trails on Long Island while you're here.
Pro Tip: There is an $8.00 day-use fee for vehicles that is collected during high season. You can also enjoy a chill breakfast at John's Pancake House while you're here.
4. Cooper's Beach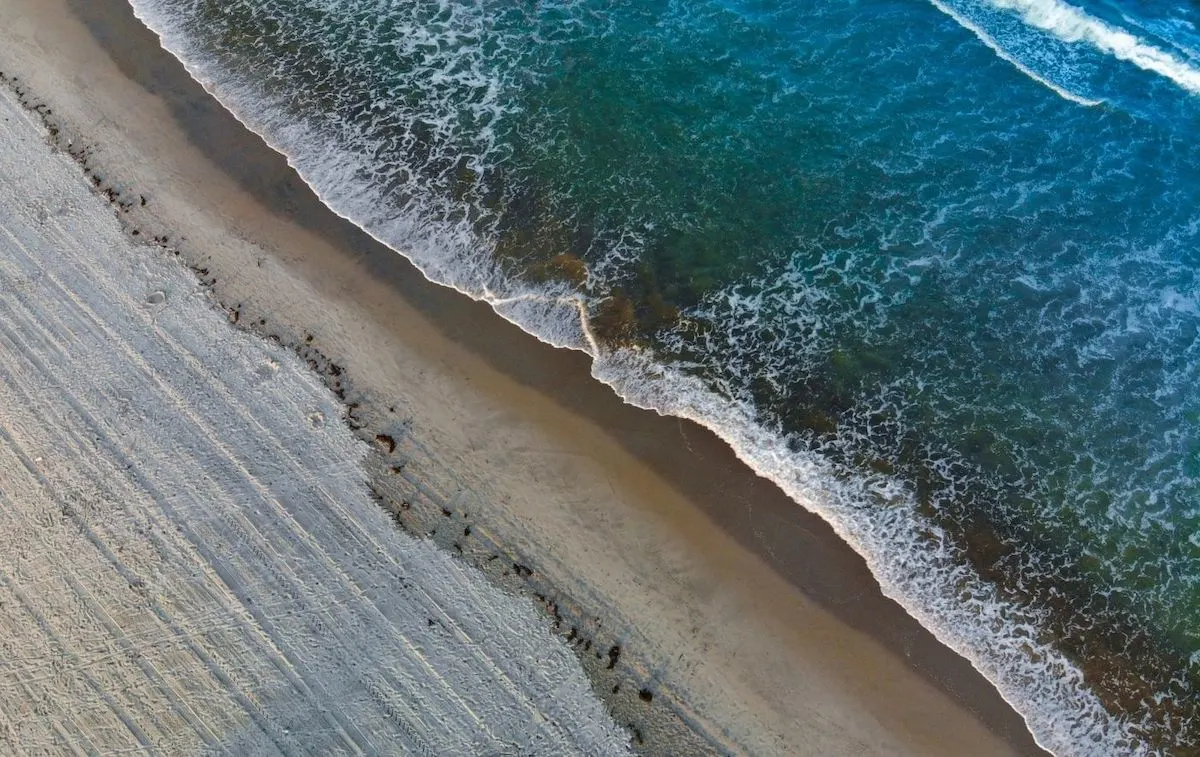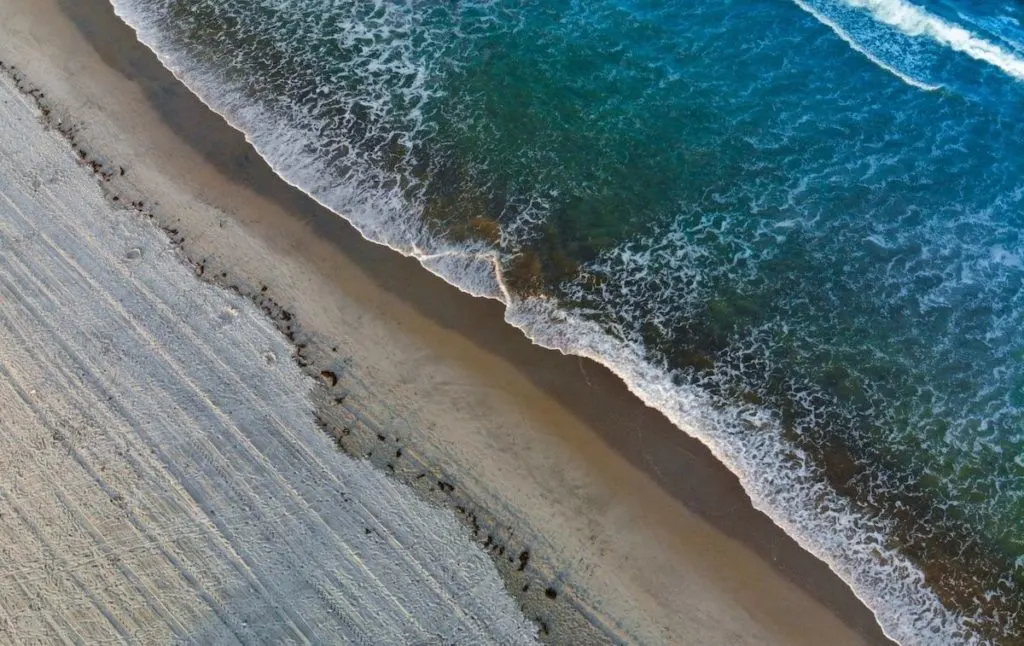 Tucked away in Southampton, this incredible oasis of beachy goodness features large stretches of sand that eager beachgoers will adore.
Therefore, it's one of the few wide-open beaches in the region that can be packed with people but still won't feel all that crowded. It's also a great place to go surfing since the waves are epic and lifeguards are regularly on duty throughout the summer.
It's also surrounded by mega epic mansions since Billionaire Lane (near Meadow Lane) is like right here and features amenities like rental stands, showers, and restrooms.
However, like with most beaches on this list of the best things to do in the Hamptons, you will need to get a $50-day pass to park here if you're not a local.
And when get hungry after all that swimming, sunbathing, just grab a meal at Henri's Cafe right on the beach.
Pro Tip: Take the LIRR to Southhampton station and then grab an Uber once you get here. You could also take a free shuttle from your hotel and do note that this beach is NOT pet-friendly.
5. Admire the Windmills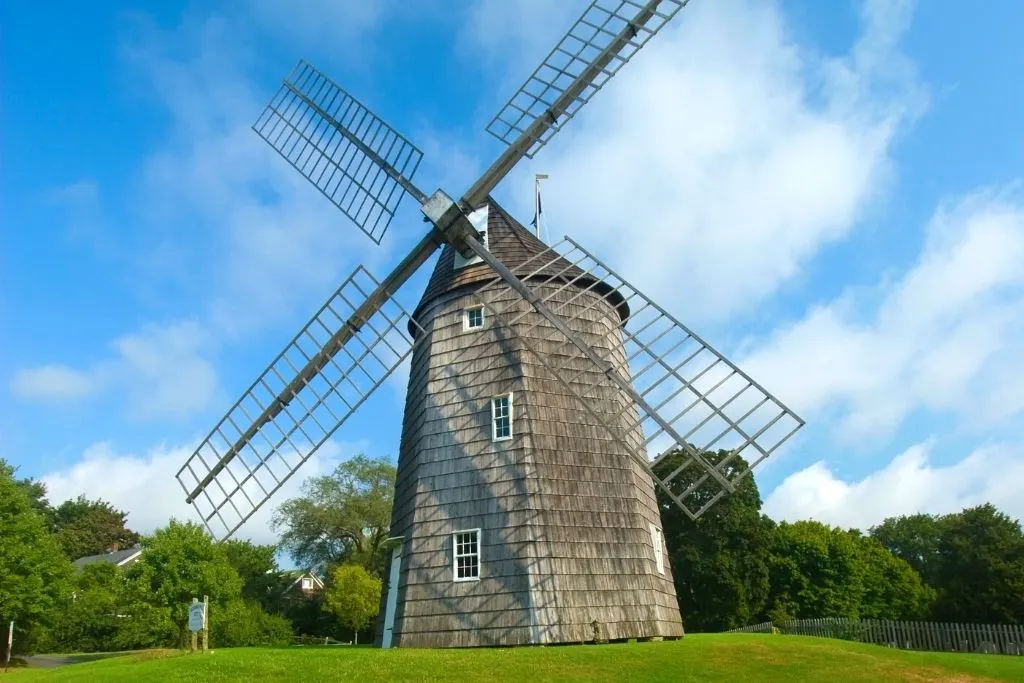 Windmills have been an integral part of the Hamptons for as long as the Hamptons have been a part of New York. In fact, they date all the way back to the early days when the English settled this part of the US.
As a result, eleven historic windmills can still be seen throughout the Hamptons today. And two of my faves – that you should add to your list of the best things to do in the Hamptons – include:
Old Hook Mill Windmill – Located just east of East Hampton, it was first built in 1806 and has recently caused controversy around whether or not it should be relocated. As of now, it remains in its original spot and can be visited through the summer months.
Southampton Windmill – Hidden away on Stony Brook University's Southampton campus, this windmill is reported to be haunted by a young girl who sadly fell here while playing and broke her neck.
6. Montauk Salt Cave
Need to relax and breathe for a bit after enjoying some of the other best things to do in the Hamptons listed here?
If so then you're in luck because those are the exact services that Salt Cave advertises. It's also well-located in Montauk and was first opened by a family in 2015 after salt therapy helped their young son with his respiratory issues.
Therefore, this amazing place now offers an array of therapies for the public to enjoy. But, just in case you're not totally familiar with salt therapy, it is a form of treatment for: "asthma, allergies, anxiety, inflammation, skin issues, and even the common cold".
From single sessions in which you can relax in zero gravity chairs to private events for up to 12 people, this spa offers a whole host of services you to enjoy.
And if you're not into the whole salt therapy thing, you can always indulge in a bit of reiki, yoga, tarot card reading, and guided meditation.
7. Camp Hero State Park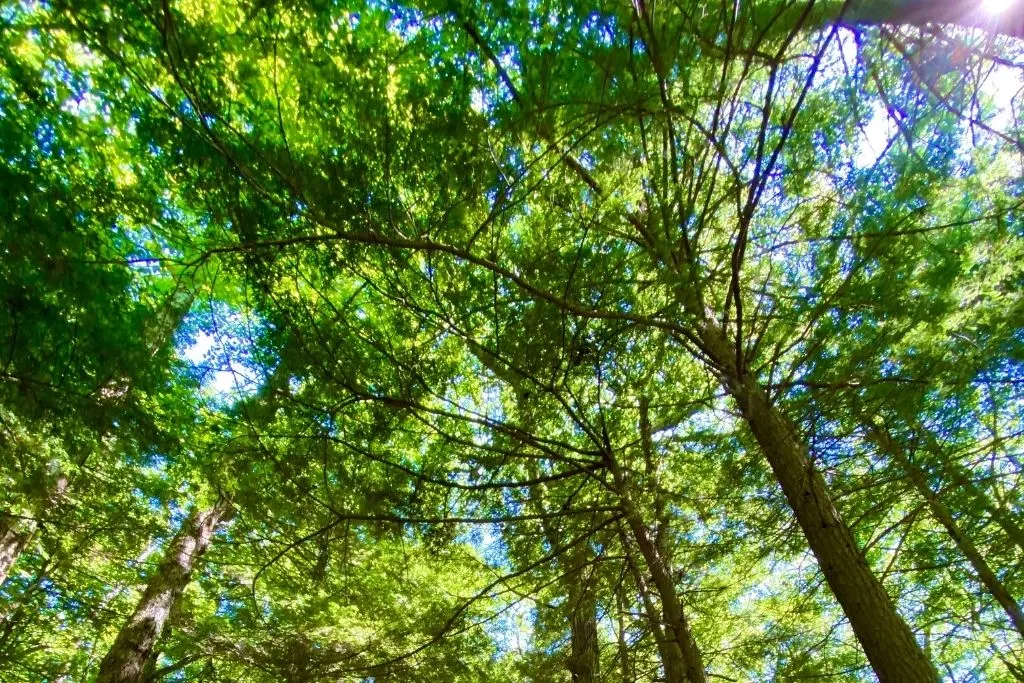 Abutting the aforementioned Montauk Point State Park, Camp Hero State Park is a 415-acre area that sits on the far eastern point of the south fork of Long Island,
Also, because Camp Hero State Park sits on some lands that were part of the Montauk Air Force Station, the park is home to several relics of its military past as well as many gorgeous walking trails.
However, because many trails sit very near local cliffs, they are not safe for groups with young kids, and visiting families should be extra cautious.
And while this lovely park is currently pretty dang peaceful, rumors and conspiracy theories abound about this former military base conducting experiments like the ones depicted on Stranger Things.
Regardless of what you believe though, one thing is undeniable, the forests and wetlands here are worth a visit!
8. Go for a Bike Ride
There are a number of different bike rental operations in the area. But, Amagansett Beach & Bicycle is one of the best since you can get everything from a road bike to a tandem bike with a baby seat.
There are also a number of different bike trails that snake their way through Long Island and introduce you to some of the most scenic spots in the region.
So, whether you're a mountain biker, who would enjoy riding along the rugged Northwest Woods Trail, or are a leisure biker after a short waterside jaunt with the fam on Meadow Lone, The Hamptons has a bike trail for you.
Because between cool sunlit mornings and long lazy days spent pedaling as the salty sea breeze whips through your hair, you can find a bike route to add to your list of the top things to do in the Hamptons.
9. Dune Road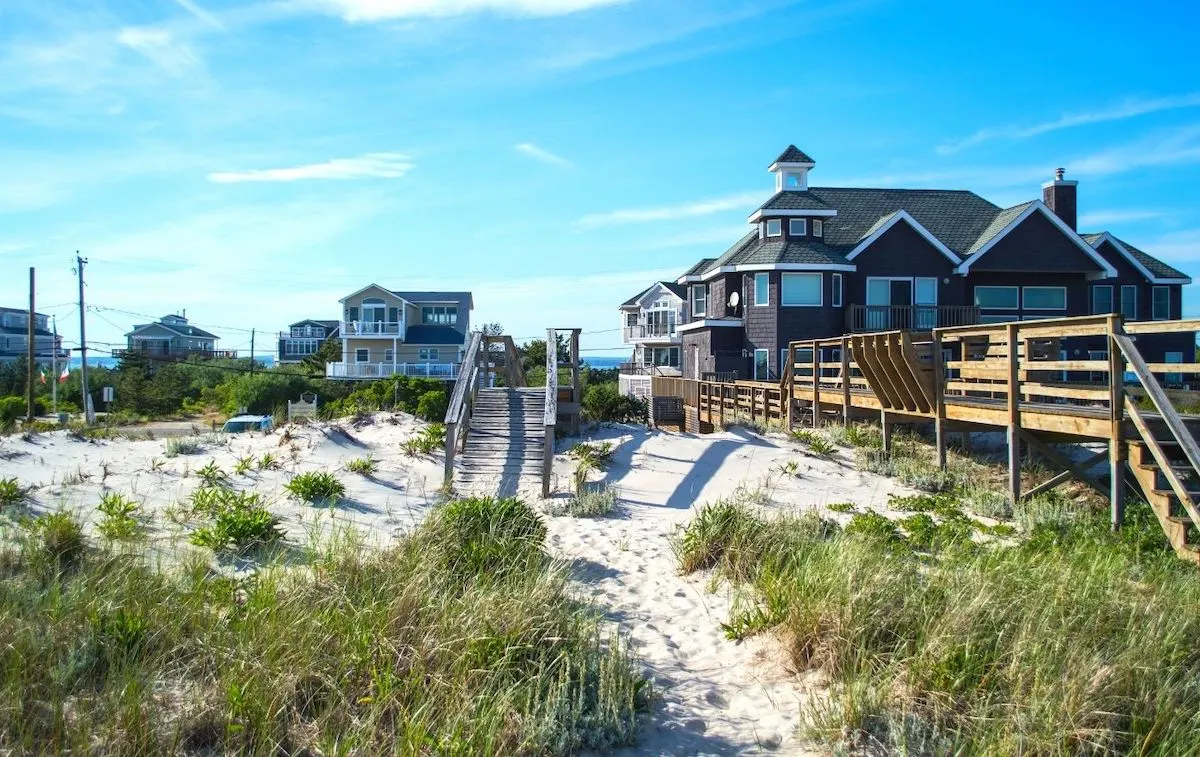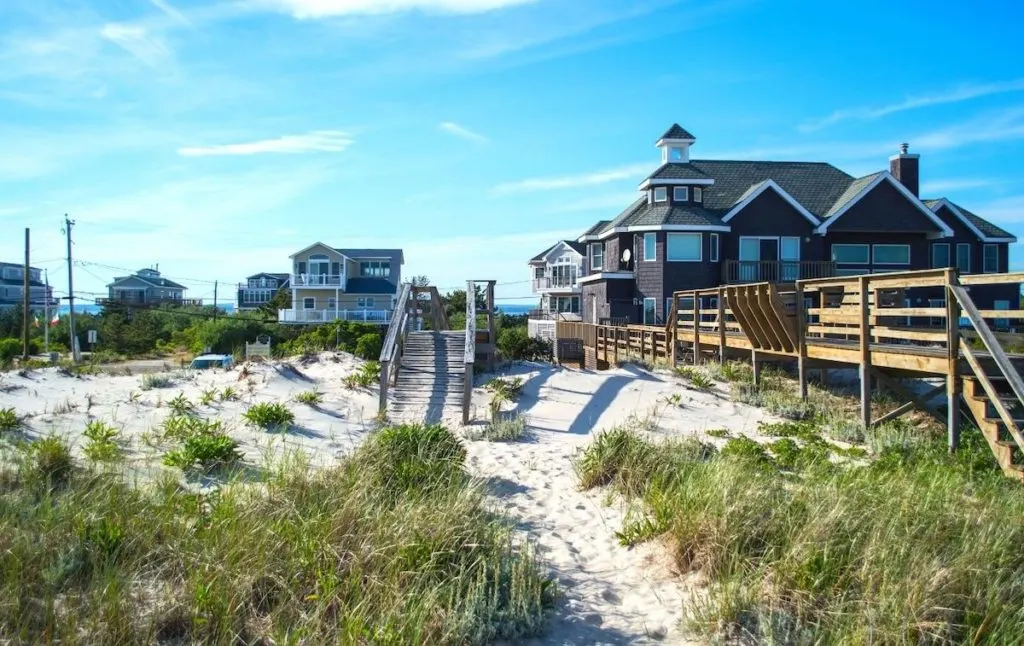 Dune Road marks the beginning of the Hamptons and runs for nearly 14 miles throughout the area. As a result, it is absolutely overflowing with luxury homes for you to drool over.
So, if you're looking for a real estate bargain, you might be able to get a small mansion for the low, low price of about $2 million. However, if you're budget is a bit more lavish, you could easily find a place along this road for over $20 million.
Now, besides ogling at whatever mansions you can spot from the street, this is a nice stretch of road to go for a jog or a bike ride on. After all, it's more or less totally flat and features great views of the water the entire way.
10. Long Island Aquarium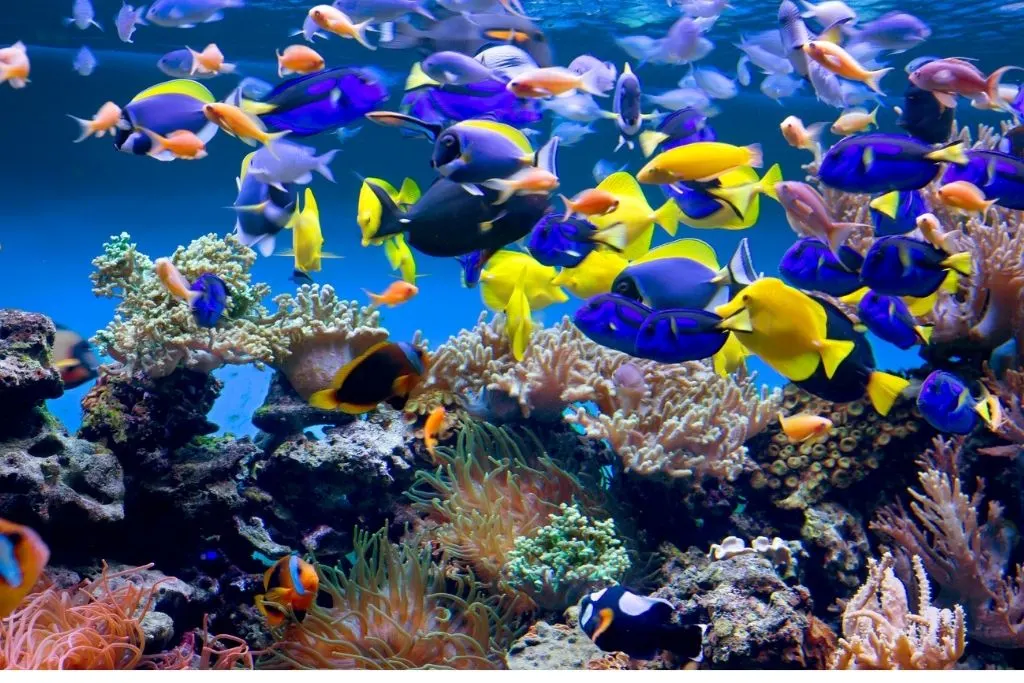 In Riverhead, just at the point where the forks split off from one another, you'll find the Long Island Aquarium. It's a very special place that is home to one of the largest living coral displays in the Western Hemisphere.
However, if live coral isn't quite impressive enough for you, then head over to the ginormous shark tank and admire a number of interactive exhibits that include live stingray feedings, as well as non-aquatic attractions filled with butterflies, bugs, and birds.
And while aquariums, and any kept animal exhibit really, tend to be controversial, just know that the Long Island Aquarium is doing a superb job rehabilitating Buddy the blind sea lion.
The aquarium is also open year-round, so it is a great choice if you're in the Hamptons in the winter and have zero idea what to do with your rambunctious children.
11. Mashomack Preserve
This nature preserve makes up one-third of the entirety of Shelter Island. It also has an impressive 11 miles of coastline, with more than 2,000 acres of wonderland for intrepid explorers to discover.
Plus, with more than 200 different species of birds living here, including osprey, this preserve is easily one of the top things to do in Hamptons for anyone who enjoys a bit of birdwatching.
Add in miles of well-marked trails with varying terrain – from wooden pathways to dirt tracks – and you have a great place to hike regardless of your skill level.
And while summer is deffo an awesome time to explore the preserve and take an impromptu getaway from the city, you can also head out here after the snow has fallen and use these same trails for cross-country skiing or snowshoeing.
ProTip: Winter is a great time of year to enjoy the normally crowded beaches since they will be completely empty!
12. Quogue Wildlife Refuge
Another great expanse of natural wonderland with wildlife aplenty is Quogue Wildlife Refuge. In fact, they even have a rehab facility where a resident bobcat and several bald eagles live in fabulous outdoor facilities (Don't won't. They've contained you you won't have any bobcats sneaking up on you!).
Plus, this wildlife refuge is open every day from sunrise to sunset, giving you and your family ample opportunity to check out special events like education days, eggs hunts with rabbits, and more.
There are also miles of shady trails here that are just waiting to be explored – hikes that offer solitude, overlook an epic pond with natural fauna, and that have benches for relaxing when you need a break.
Added bonus? This refuge is always free to visit and is a great place to picnic, although, pets and cycling are not allowed.
13. LongHouse Reserve
Tucked away in the always gorgeous East Hampton, Long House Reserve provides guests with an ideal wedding venue since this exquisite place perfectly combines the beauty of art and nature.
Because believe it or not, the reserve is actually an expansive sculpture garden that was brought to life by a textile designer.
And, trust me, he and his team have done way more than just put sculptures in a garden. See, for over twenty years, the team here has developed a space in which landscaping, hedges, sculptures, and the overall atmosphere work together to snazz up the overall feel of this incredible estate.
But, if you really want the full picture, you'll have to visit multiple times throughout the year as the natural world and LHR change regularly – easily making this a must-see part of any Hamptons itinerary.
14. Parrish Art Museum
The Parrish Art Museum is a contemporary museum with exclusively temporary exhibits. It also sits inside a relatively new structure that was designed by Swiss architects, Herzog & de Meuron, since the collection was recently relocated here.
In fact, this building is so neat that it's pretty much just as interesting as the art that it houses, while still seamlessly integrating with the landscape around it.
While not exclusively, the museum does present a large amount of work from artists who live throughout the northern and the southern shores of Long Island.
Additionally, the museum is renowned for featuring thousands of works from a wide variety of artists, including the largest collection of 19th-century pieces from William Merritt Chase (aka the guy who founded the Parsons New School for Design).
15. Mulford Farmstead and Mulford Farm Museum
This gorgeous farmhouse is part of the larger Mulford Farm site and was first built in 1680, even before the US was a country.
Accordingly, it is now considered one of the United States' most intact and important English Colonial Farmsteads. So, although the site and the house itself went through some major changes throughout the early decades of its existence, what stands today is more or less as it was in 1750.
Beyond the house, though, there is a smokehouse, an outhouse, and a historic cutting garden on the property that guests are welcome to explore as they check out some of the best things to do in the Hamptons.
Additionally, a self-guided tour of the museum also includes a walk through the furnished first and second floors of the farmhouse.
16. Do Some Beer Tasting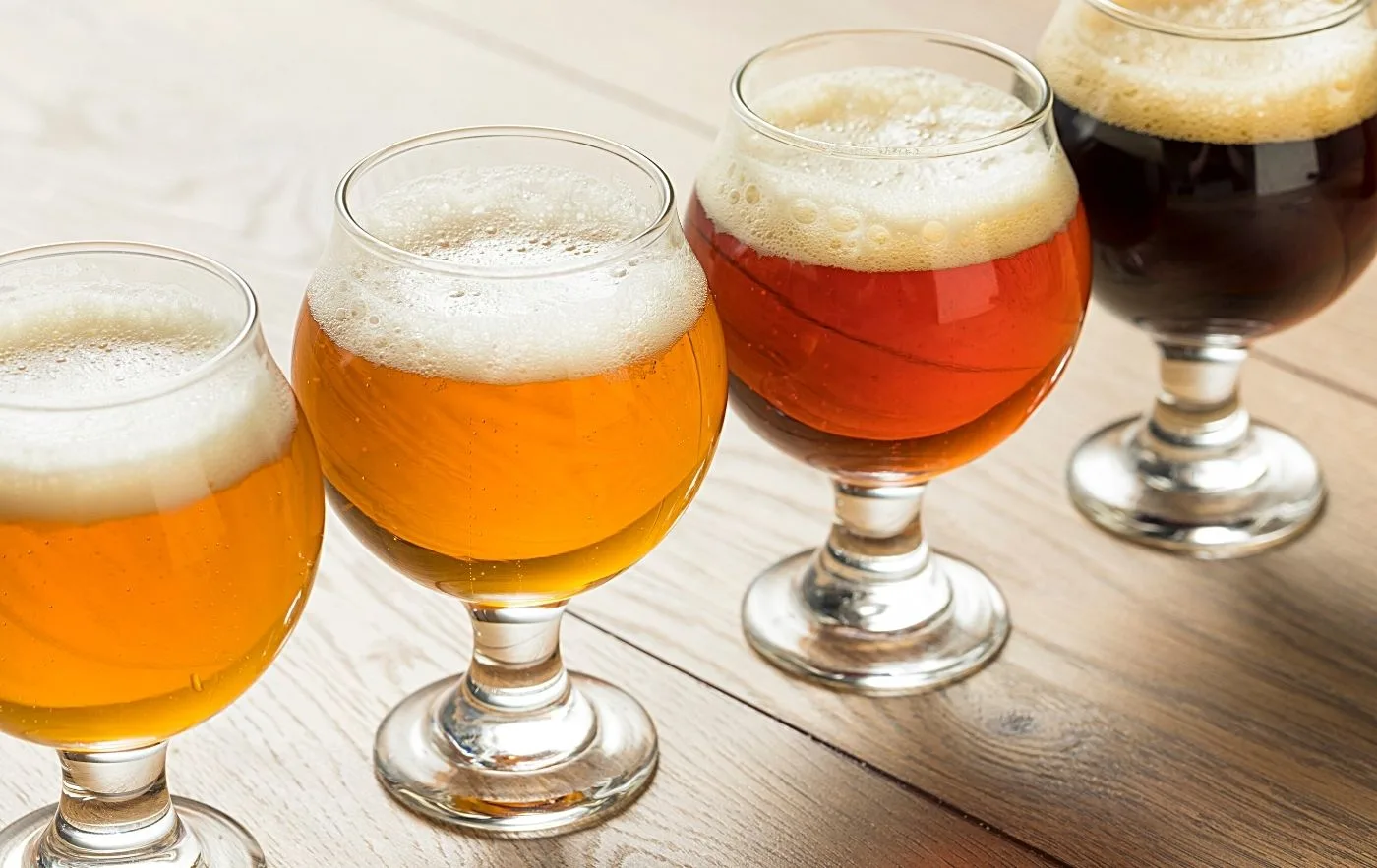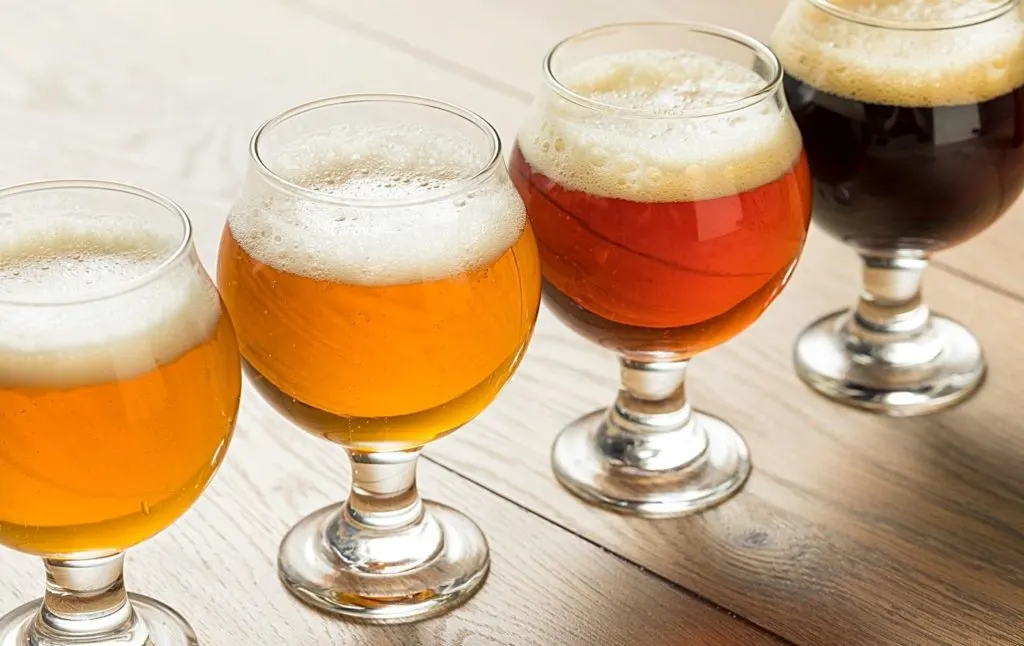 As microbreweries increase in popularity and pop up all across New York, The Hamptons definitely don't want to get left behind.
As a result, there are now a ton of great breweries in the Hamptons where you can sample incredible craft beer and taste delicious pub grub at places like Jamesport Farm Brewery, Westhampton Beach Brewing Company, and Long Ireland Beer Company.
In particular, Jamesport crafts beers are made almost entirely out of produce grown on the very site where you can enjoy a tasting. Yup, now that's what I call farm to table (Or farm to pint as the case may be).
Jamesport Farm Brewery also has a variety of beers on tap, as well as a limited wine and cocktail menu that is perfectly complemented by epic eats from local food trucks on Friday and Saturday afternoons. No reservations are offered, though, so seating is available on a first-come, first-serve seating.
Westhampton Beach Beach is another great spot that allows you to sneak a peek at where the brewing magic happens before you sample beer flights and play fun yard games like cornhole.
And then, of course, you can't forget about Long Ireland Beer Company with its expansive beer garden and weekly theme nights. Plus, like most taprooms, you can easily your favorite cans home with you after enjoying some of the bets things to do in the Hamptons.
17. Pollock-Krasner House
Jackson Pollock, the early 20th-Century artist and leader of the abstract expressionist movement, eventually married Lee Krasner.
Together, they bought this homestead for $5,000 (That's still only about $80,000 today, making this purchase a steal when it comes to property in the Hamptons!) and permanently moved to the Hamptons from New York City.
Today, this estate is part of the Stony Brook University campus and can be visited by the public, who can enjoy a series of rotating exhibits on Pollock, Krasner, and the works that they created.
Beyond the exhibitions though, guests can explore the interior of the house and studio, both of which look just as they did when the two artists were in residence.
18. Shopping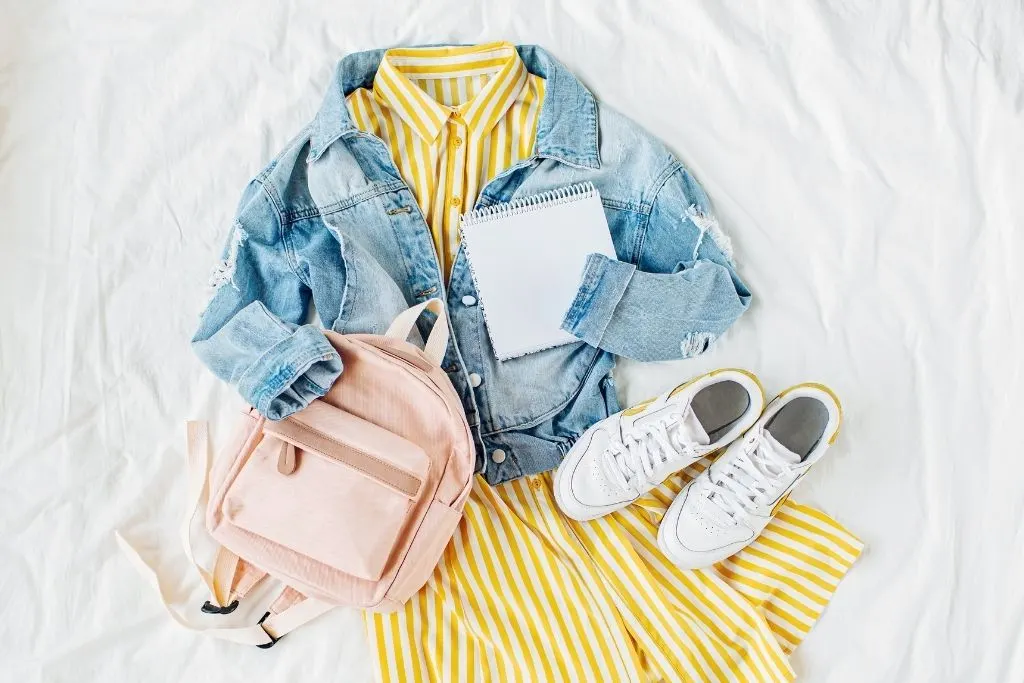 If you're looking to catch up or keep up with the neverending chicness of the Hampton crowd then what better place to do it than in the Hamptons itself?
In fact, Goop – the infamous Gwyneth Paltrow lifestyle brand – has one of its most exclusive (and there are only five in existence) brick-and-mortar stores in Sag Harbor.
So, even if you're not looking to drop $75 on a probiotic, the shop is a cool place to visit since it's made to feel like a friend's house and features gorgeous views of the ocean.
Additionally, Southampton's Main Street is another wonderful place to stop for a stroll, window shop, or for real shop since there are plenty of little boutiques to visit.
In fact, current highlights include Aerin (which perfectly embraces the Hamptons lifestyle), a great cheese shop, an olive oil company, and loads of restaurants for when you need to refuel.
However, simpler and more affordable options include the Tanger Outlets Riverhead. And with 132 stores in the complex, you can find everything from kids' clothing at Abercrombie Kids to shoes at Journeys to luggage at Samsonite and women's clothing at LOFT.
19. Enjoy Local Restaurants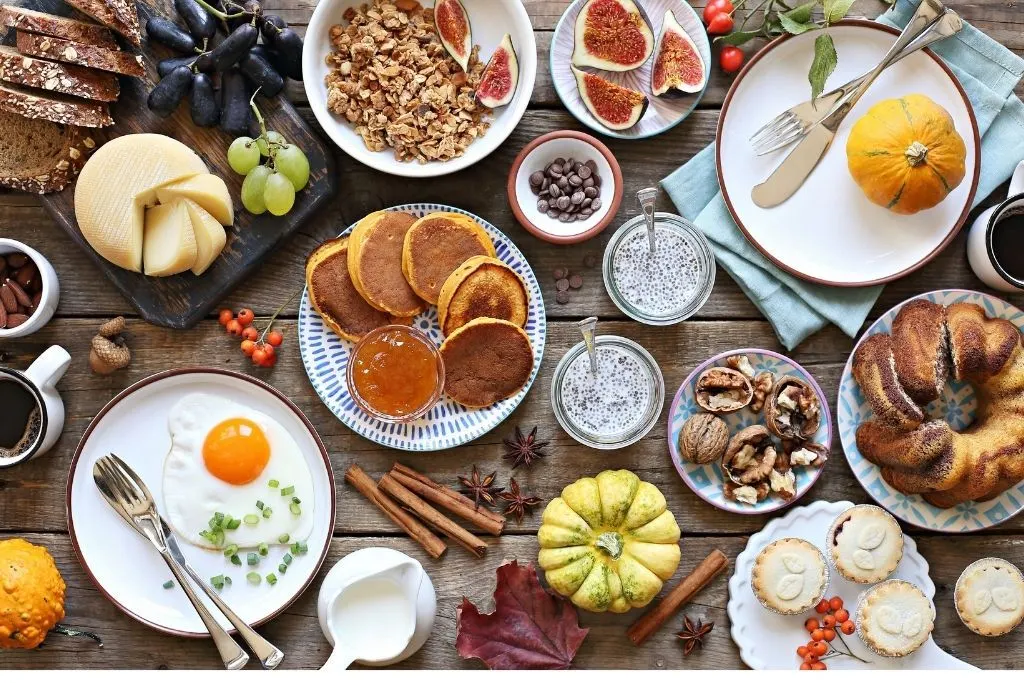 When people think of the Hamptons, they typically imagine incredible beaches, high-fashion boutiques, expansive vineyards, and awesome mansions.
However, this part of Long Island is also home to some incredible eateries that MUST be on your list of the best things to do in the Hamptons.
So, be sure to head to Nick & Toni's in East Hampton for some Tuscan-inspired wood-fired pizza that is very much not available on the weekends. You can also check in on them for holidays to see what they've got on their menu.
Another excellent choice for Italian fare is Hampton Bays Italian Restaurant (the name says it all!) since you can order a la carte dishes like fried artichokes and calamari salad.
Alternatively, try their prix fixe two-course meal for just $35 per person, except on Sundays when they feature another special menu.
And you're looking for blunch (brunch, lunch, or a blur of both) head to Rosie's in Amagansett. Sadly, you can't book a table here, so arrive early or prepare for a bit of a wait.
However, you'll be glad you made it here once you plop down in their gorgeous dining room and chow down on a breakfast burrito or a French 75!
20. Deep Hollow Ranch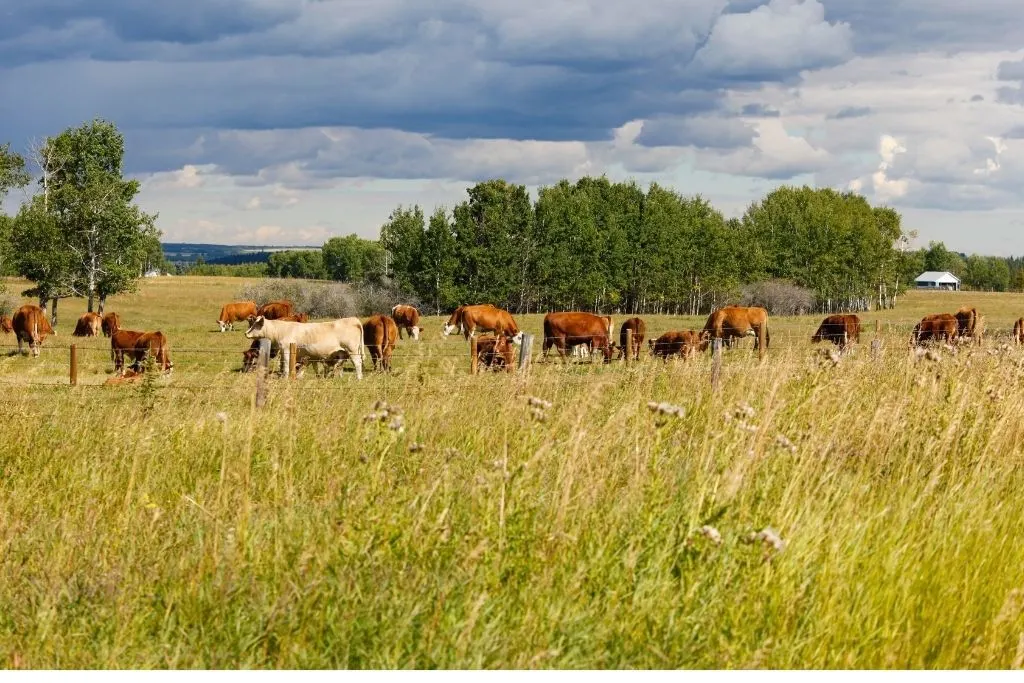 Believe it or not, Deep Hollow Ranch is the oldest operating cattle ranch in the entire USA! In fact, it is thought that this place was first established in the late 17th century.
Today though, they now offer guests trail rides across 3,000 +acres of parkland – excellent routes that take you past some of the most stunning Long Island beaches around.
And if you want to level up your skills, you can always sign up for lessons since they are suitable for all ages and abilities. Therefore, the whole family will feel incredibly welcome since the guides here are super friendly and helpful.
The horses are also well cared for and the staff is very knowledgable. As a result, they will perfectly match you with an appropriate mount based on your past experience.
Pro Tip: This is one of the best things to do in the Hamptons that is a bit pricey. Gratuities are also expected and not included in listed rates.
21. Wine Tasting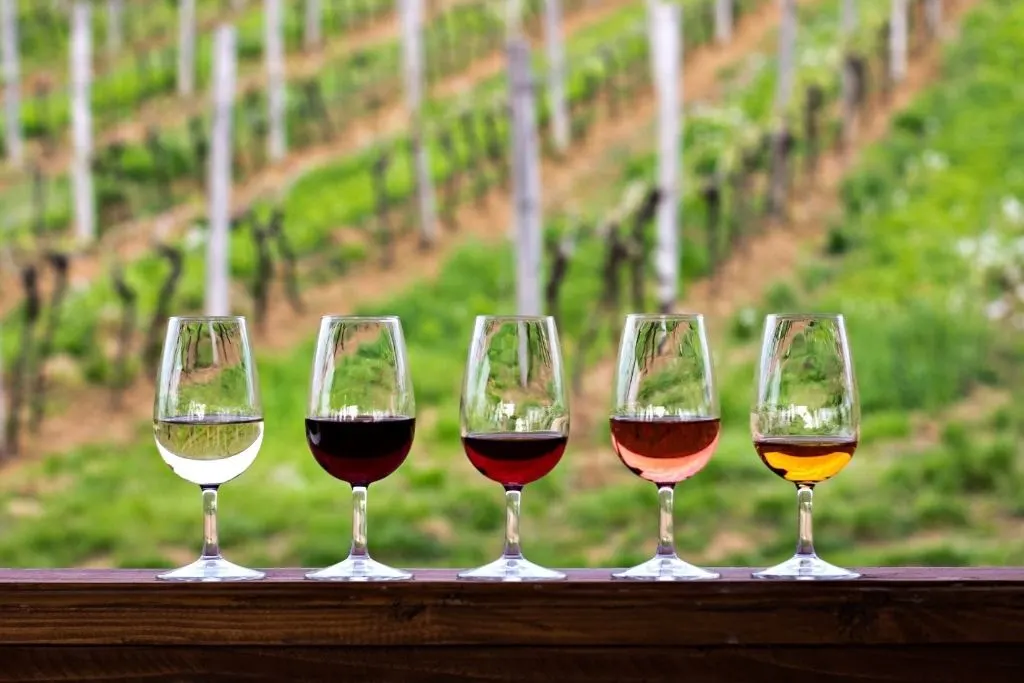 Known for being home to some of the best vineyards on Long Island, the Hamptons is a great place to grab a spit bucket, channel your inner sommelier, and do a bit of wine tasting until your designated driver screams, "no more"!
Okay, I might be kidding about the last part but wine tasting is definitely one of the best things to do in the Hamptons since they are upwards of 60 vineyards located here.
But, if you're not quite sure where to start, check out:
Wölffer Estate Vineyard – Opened in 1988, this is an amazing place to visit since staff can seat you in spacious indoor and outdoor tasting rooms where iconic blends like their Summer in a Bottle wine are served.
Duck Walk Vineyard – Started in 1994, this incredible vineyard sits on 140-acres of land in Southold that produces its signature Pinot Meunier blend. So, stop by for a four wine tasting that is perfectly paired with live music.
Channing Daughters Winery – This artisanal winery can be found in Bridgehampton and is known for hand-picking all of its grapes before blending them into small-batch wines like their delicious 2012 Refosco and their 2011 Tocai Friulano Sylvanus Vineyard.
Best Things to do in the Hamptons FAQ
What Is The Hamptons Famous For?
The Hamptons is famous for loads of different things. From the picturesque beaches to the numerous art museums in the area, you will find plenty of things to occupy your time. In fact, you will find that they give you a perfect mix of laidback rural life and historic charm.
Because of the numerous things to do in the Hamptons, the area is extremely popular among the city folk of NYC because it gives them a perfect escape from the hustle and bustle that surrounds them. The best part is that it is driving distance away from the city!
Are The Hamptons Worth Visiting?
The Hamptoms is great for people who hate the hustle and bustle of city life or just want a break from the busy surroundings of NYC. This little town is pretty laid back and gives you a taste of rural life.
The big difference is that if you visit the Hamptons, you can take in the rural life while indulging in the lap of luxury. This is because there are some swanky hotels in the area which really takes the visit to the next level.
Do Any Celebrities Live In The Hamptons?
The Hamptons is such a popular place that many celebrities stay in the area. From Brooke Shields, Beyoncé and Jay Z to Gwyneth Paltrow and Robert De Niro. They all have a house in the Hamptons. Obviously, their houses cost millions and are in the most affluent parts of town.
⏰ In a rush and don't know where to stay? Book the Montauk Manor. It is conveniently located and doesn't burn a hole in your pocket. ?
Map of the Best Things to do in the Hamptons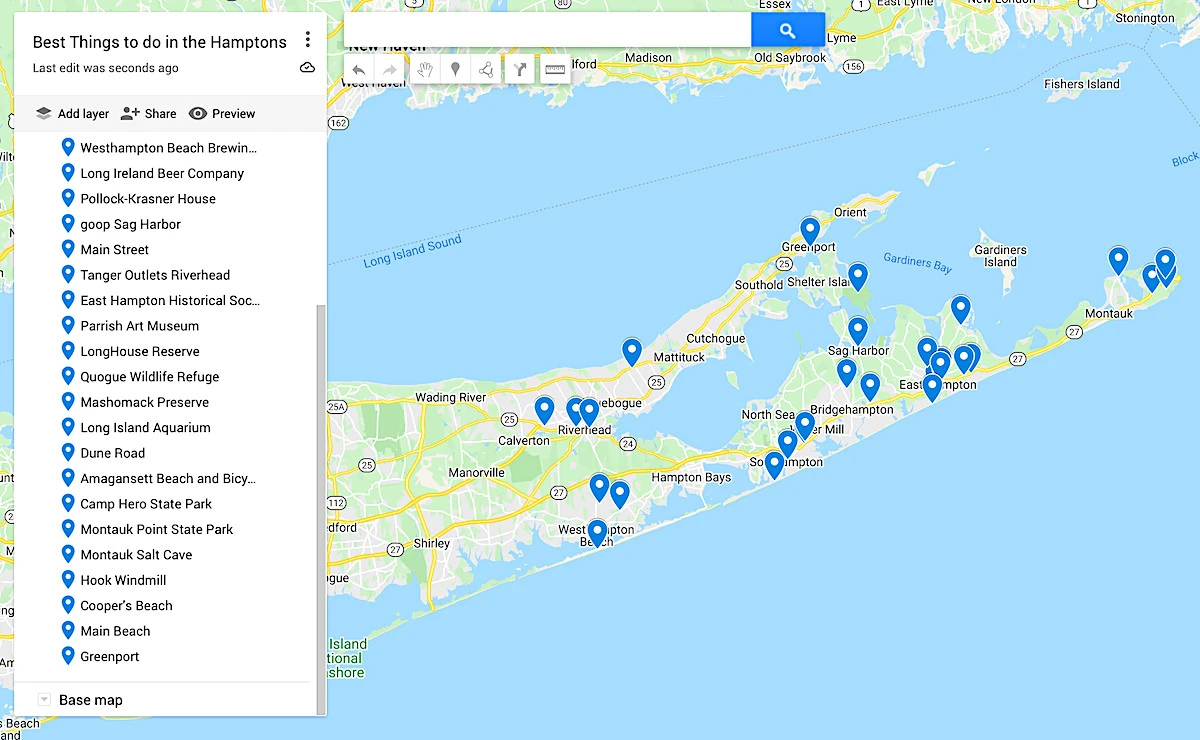 Additional Resources You'll Love
There you have it! That just about wraps up this guide to the best things to do in the Hamptons!
Tell me, did your picks for the top things to do in the Hamptons make the list? If not then let me know below!
And if you found this post helpful, be sure to join our email list before pinning this post now so that you can read it again later.