Looking for the best lavender fields New York has to offer? If so then you've come to the right place since I'm a 30+ year local who knows all about some immortal:
lavender fields New York
lavender fields long island
lavender fields New Jersey
Because even though France may initially come to mind when you envision lavender fields, New York has some pretty rad lavender fields of its own that you shouldn't miss this summer.
So, take a moment to read this post and get helpful, insider tips on how to visit the best lavender fields in New York before checking out some epic bakeries in Long Island too.
This post may contain affiliate links. Please see my disclosure for more information. As an Amazon Associate, I earn a small commission from qualifying purchases.
When to Visit Lavender Fields in New York
Lavender blooms vary greatly based on the weather and the type of lavender that is being grown. However, in general there, there are three distinct blooming periods – one in mid-June, one at the start of July, and one in late Summer/early Fall.
That being said, I would plan on visiting the best lavender fields in New York sometime between late June and early July since this is when most of the best lavender fields in New York will peak.
15 Best Lavender Fields New York
1. Governors Island (NYC)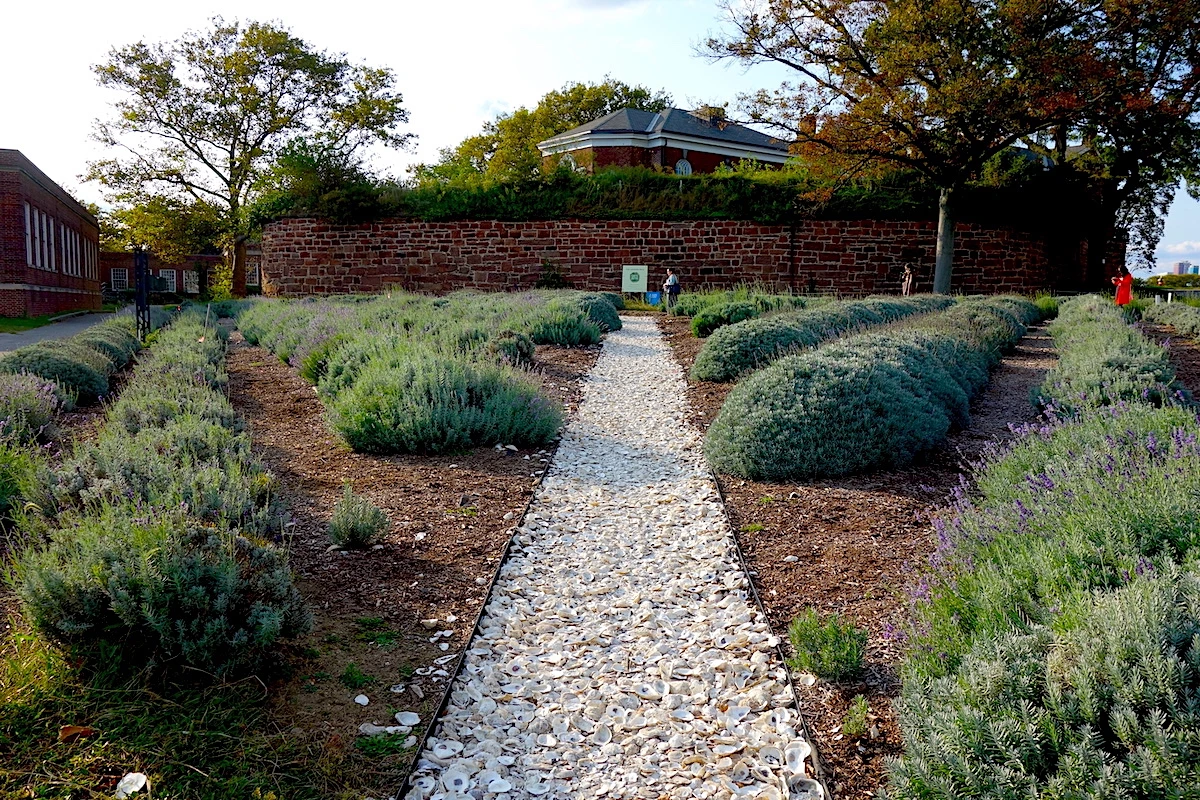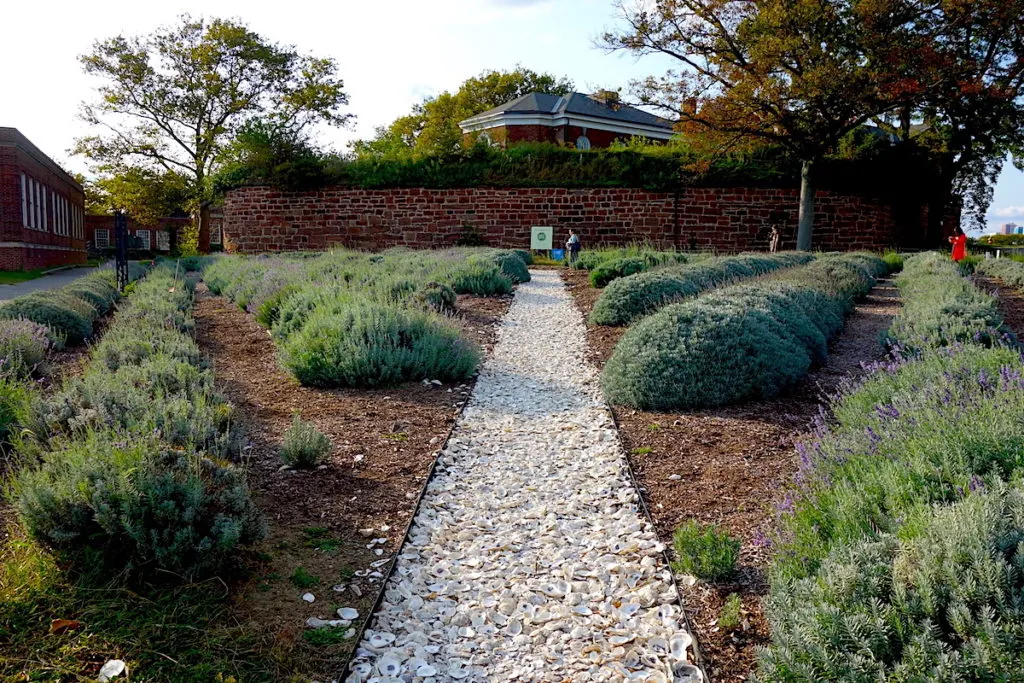 Believe it or not, Governors Island is actually home to the only lavender field in NYC and one of the best lavender fields New York has to offer.
So, after renting a bike and exploring island attractions like The Hills, Island Oyster, and Castle William, be sure to pick some of your very own lavender while watching the waves slowly crash onto the shores of this charming island.
Because this lavender field in New York is managed by Earth Matter NY, which is a local company that is dedicated to furthering composting efforts in NYC.
As a result, it was only natural for them to use fresh compost to create this idyllic New York lavender field in 2017 – a project that was designed to attract pollinators, like honey bees, to the city.
And while you can't just go crazy and pick whatever you want, you can visit this website to learn more about special harvesting times that are guided by Earth Matter.
Address: 301 Comfort Rd, New York, NY 10004 (Governors Island)
2. Vine Gate Lavender Floral Farm (Hudson Valley)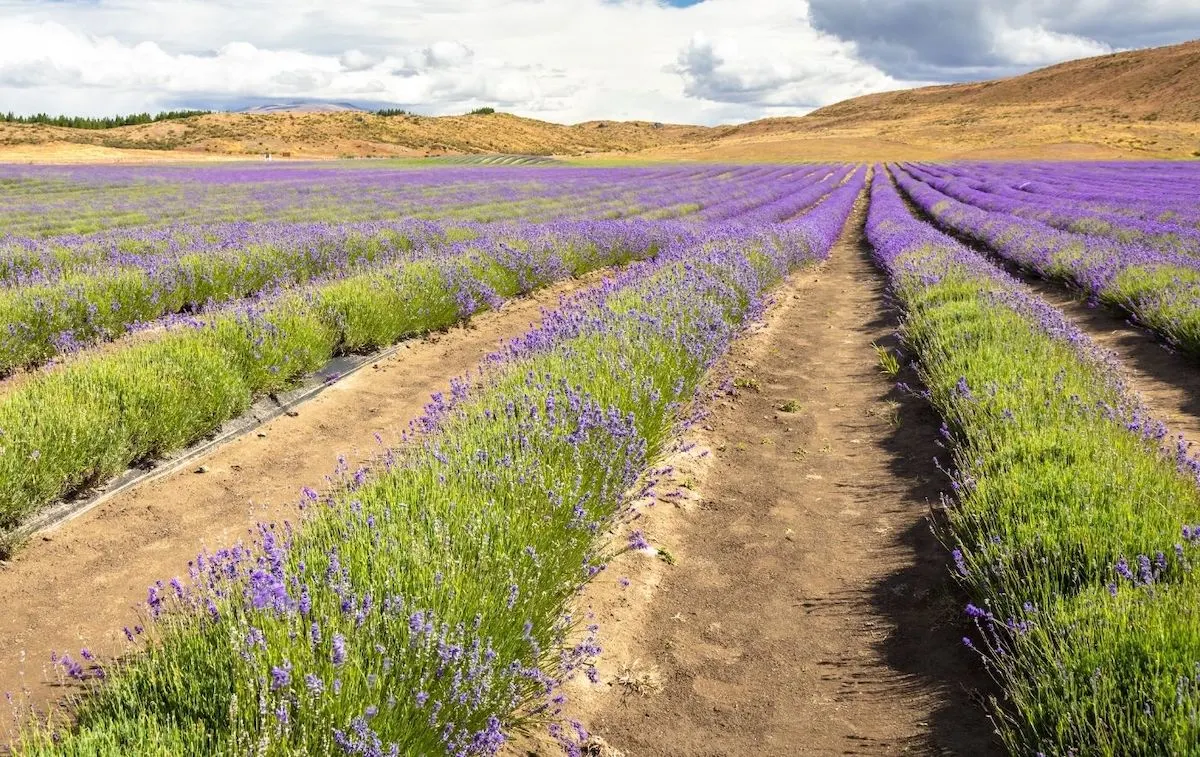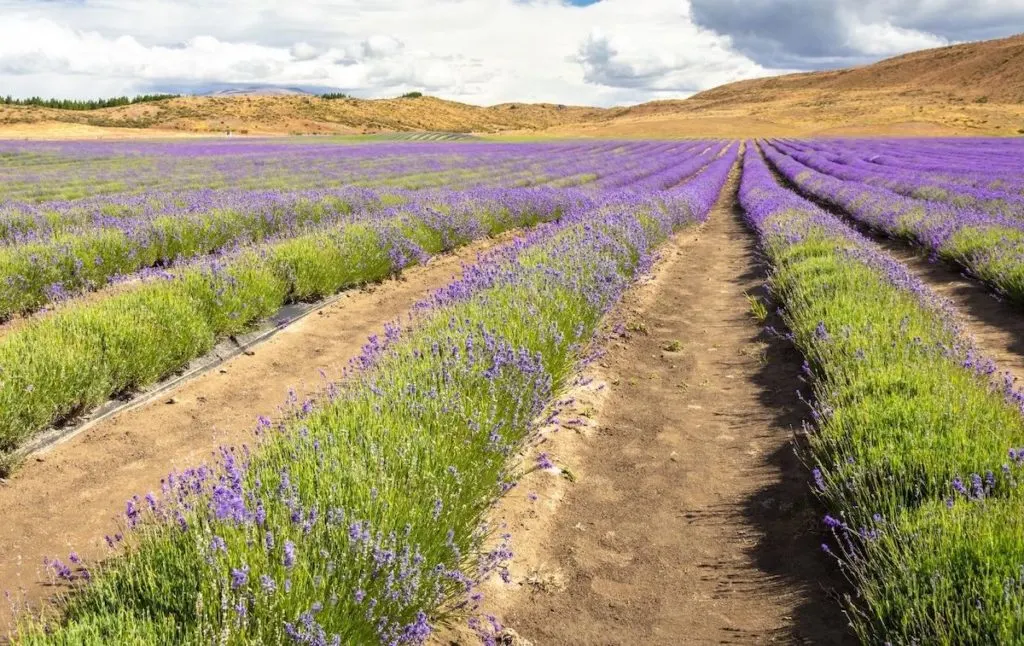 Located in New York's always enchanting Hudson Valley, Vine Gate Lavender Floral Farm is found in the small town of Hillsdale and is home to some of the best lavender fields New York ever did see.
It's a small, family-owned farm that is run by Ron and Maria in Columbia County. It's also a place where visitors can stroll through fragrant New York lavender fields as honeybees work hard to make fresh, lavender honey.
So, if you would like to pick some lavender for yourself, be sure to participate in the farm's special "u-pick" lavender season for $7 a bunch and $12 for two bunches. Just be sure to park in designated areas and only pick flowers where staff allow you to.
Before you leave though, be sure to stop by their amazing farm store since it sells a host of products that are made using everything grown on the farm.
In-store highlights include hydrating body lotion, lavender laundry dryer sachets, lavender/cocoa butter soap, lavender sugar scrub, and more!
Address: 134 Whippoorwill Road, Hillsdale NY
3. Bristol Hill Lavender and Floral Farm (Rochester)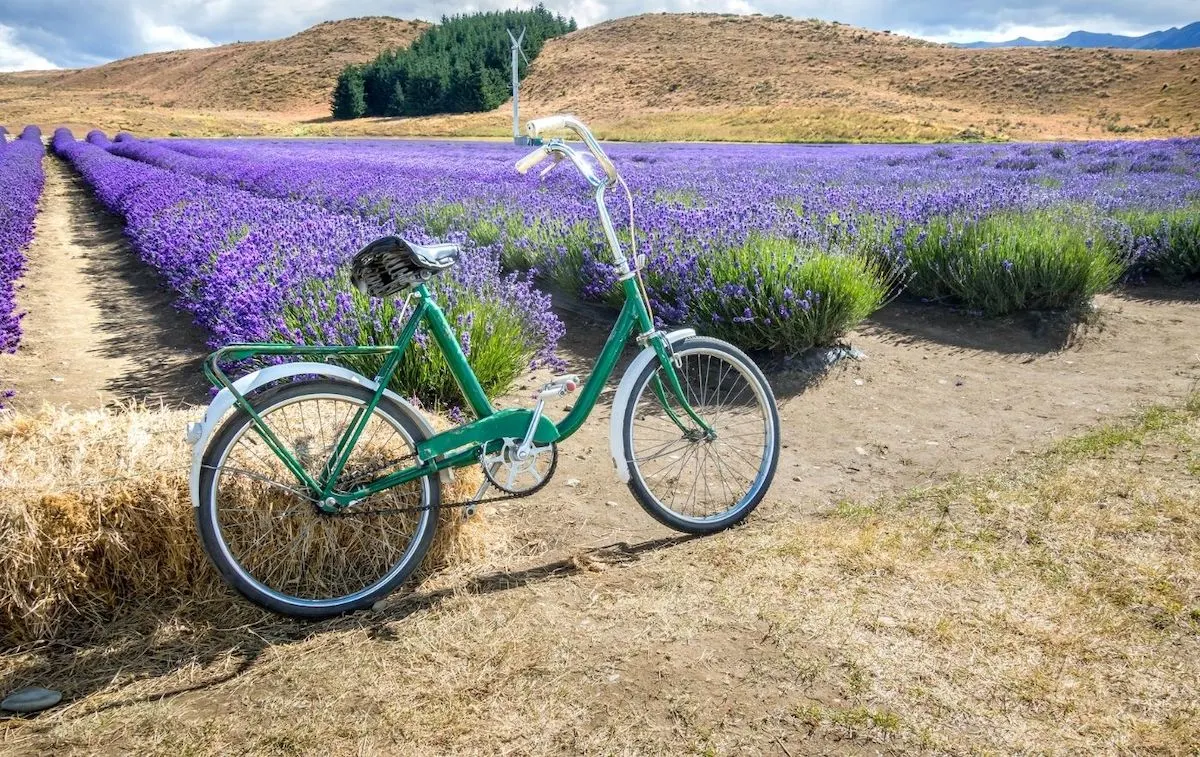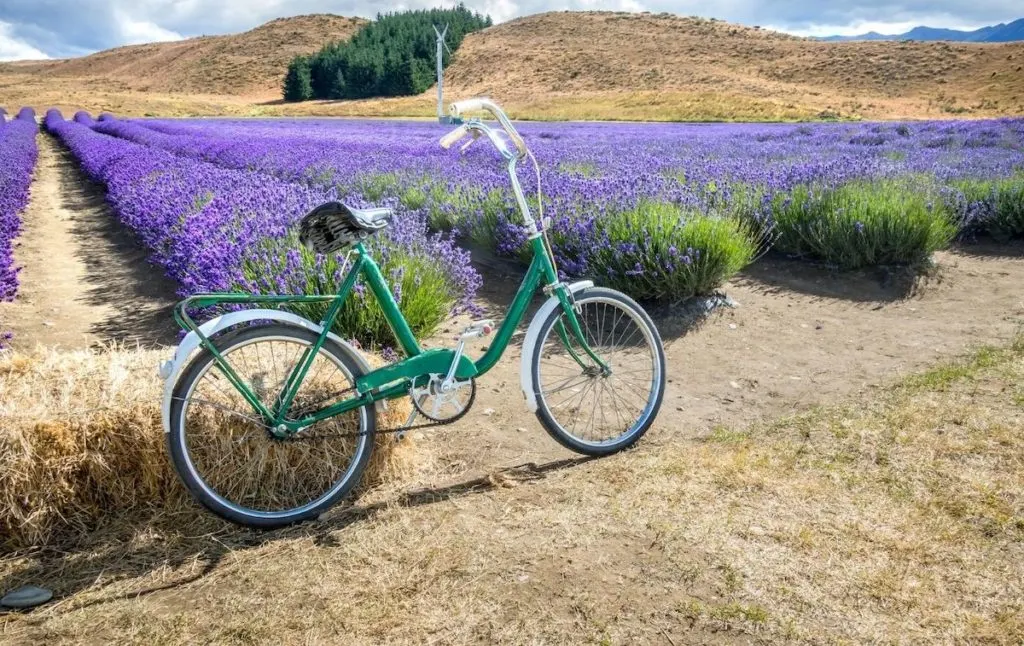 Just thirty minutes outside of Rochester, in the quaint town of Bloomfield, is one of the best Lavender fields New York ever had.
In fact, these charming fields sit on the grounds of the Bristol Hills Lavender and Floral Farm – a place that is dedicated to providing people with hope through the growth of beautiful flowers.
So, stop by today and meet Susan, the woman who founded this farm in 2016 and who now welcomes eager visitors to a stunning estate that is home to 2,000+ lavender plants.
Additionally, there are also a wide array of lavender-related products for sale here, including lavender-scented candles, and lavender-themed gift boxes.
Address: 8361 NY-5, Bloomfield, NY 14469
4. Lavenlair Farm: Lavender near Lake George (Adirondacks)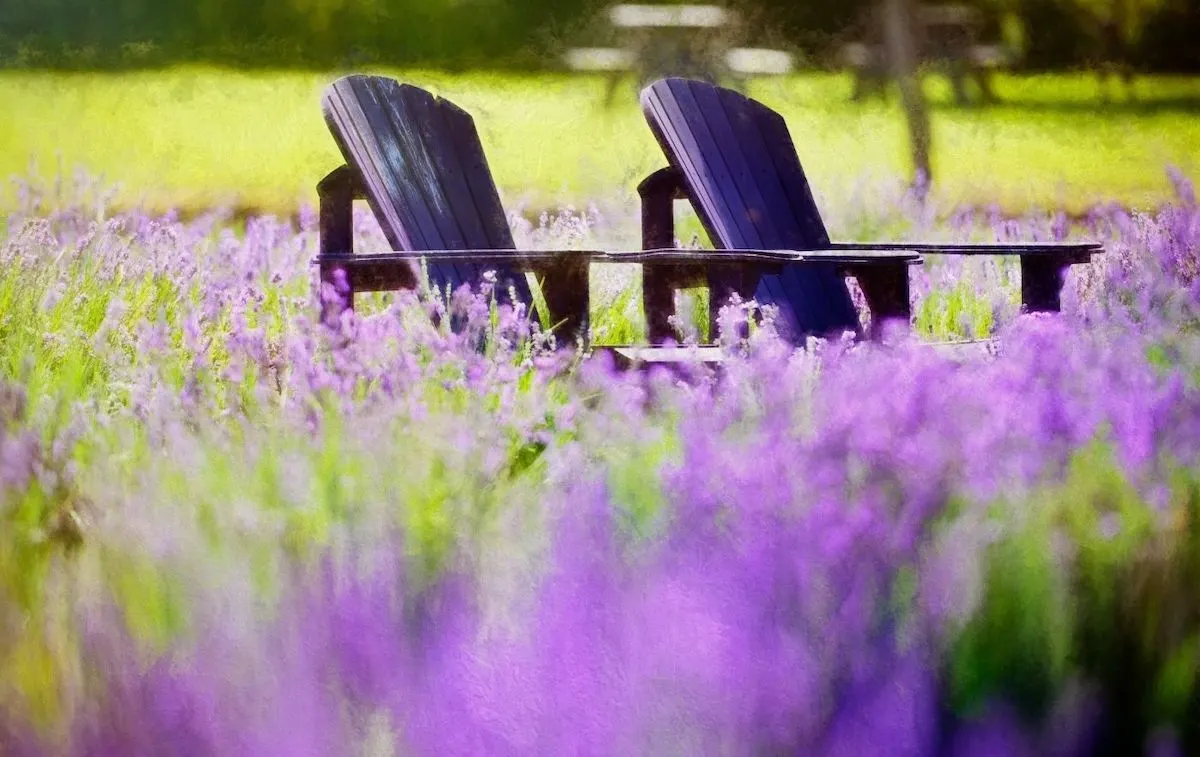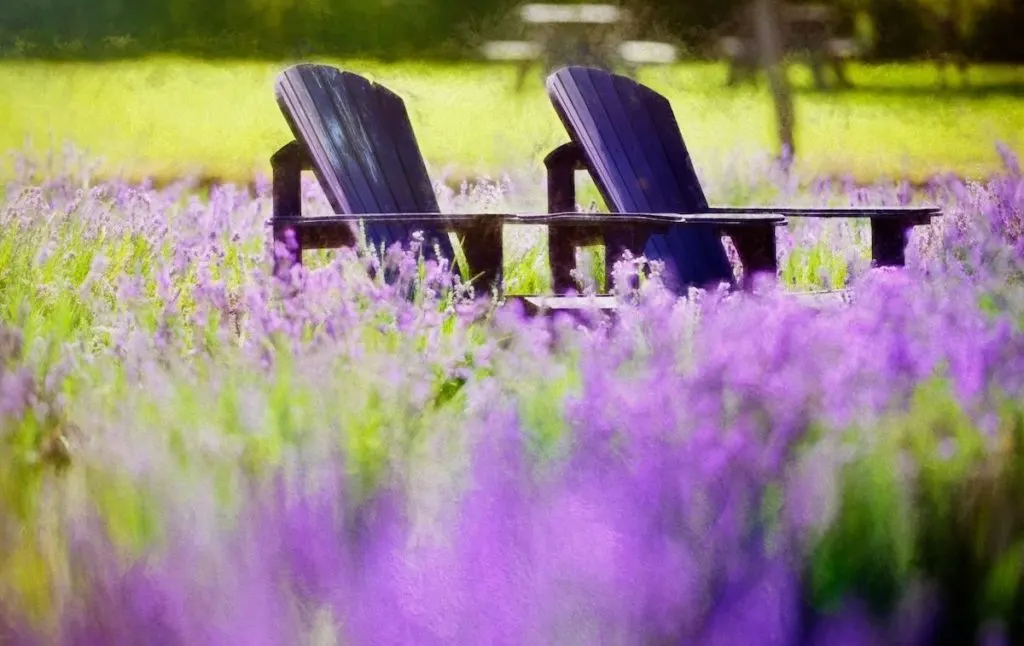 Tucked away in the Adirondacks (near Lake George), Lavenlair Farm is an amazing farm in Whitehall that is home to some of the top Lavender fields New York has to offer.
In fact. this is the ONLY lavender farm in the Adirondacks and they are known for growing organic, super fragrant lavender that is used to make a wide variety of products like raw lavender pollen honey, lavender essential oil, lavender soap, and lavender candles.
But, when you're not buying farm-fresh gooodies, you can always stroll through David and Diane's amazing "Lavender Laverinth" or enjoy their ever awesome, "u-pick" lavender season as you walk through fields willed with thousands of lavender plants.
Because this place is home to no less than thirty different varieties of lavender, and several types of mint, making it the perfect destination for anyone looking to get a lavender fix in New York.
Address: 437 Deweys Bridge Rd, Whitehall, NY 12887
5. Aurora Lavender Farm (Rochester)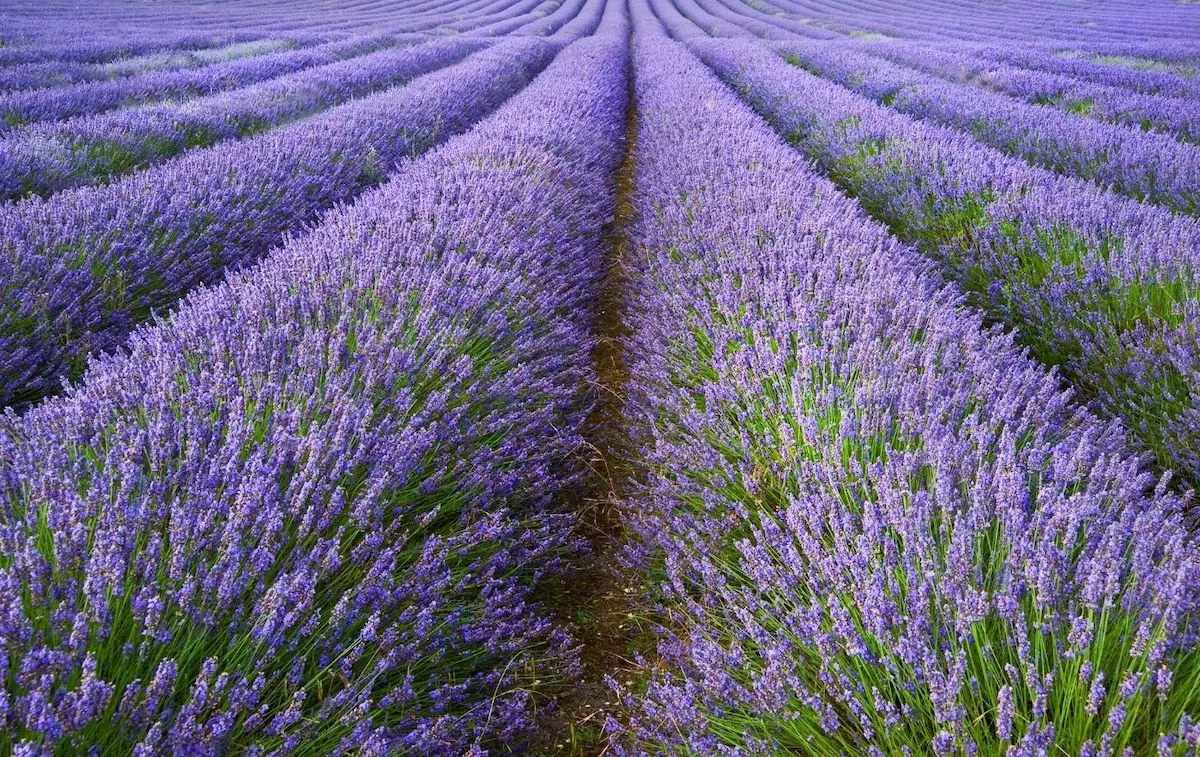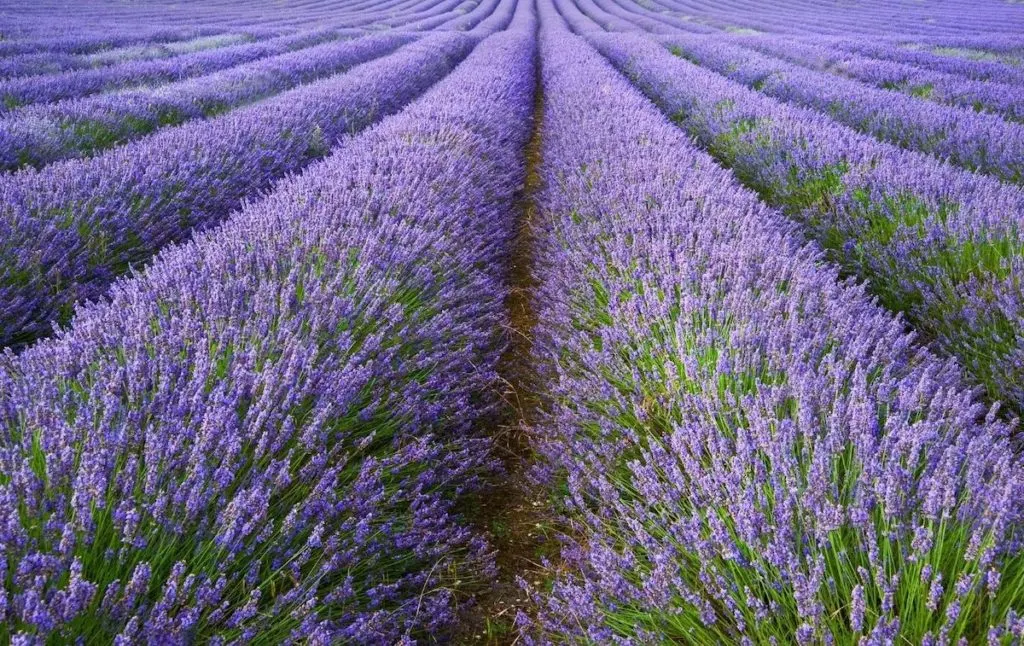 Just a hoot and a holler down the road from Rochester (a 45-minute drive to be precise) is one of the best Lavender fields New York has ever seen.
And that's probably because this delightful farm is owned by Elizabeth and Patrick, a friendly and knowledgable couple who warmly welcome anyone and everyone to their enchanting farm.
Heck, they even named their precious estate after a local animal rescue and are only too happy to help you find exactly what you're looking for among a wide variety of products like lavender sprays, maple syrup, lavender essential oils, Midhaven lavender candles, and lavender holiday ornaments.
So, stop by, try doing a very special yoga class among the lavender fields, pick your own lavender in July, shop for lavender plants, get a bit of maple syrup (Patrick makes this), and enjoy all the majesty that the Finger Lakes has to offer.
Address: 5343 E Lake Rd, Honeoye, NY 14471
6. Spring Creek Lavender (Utica)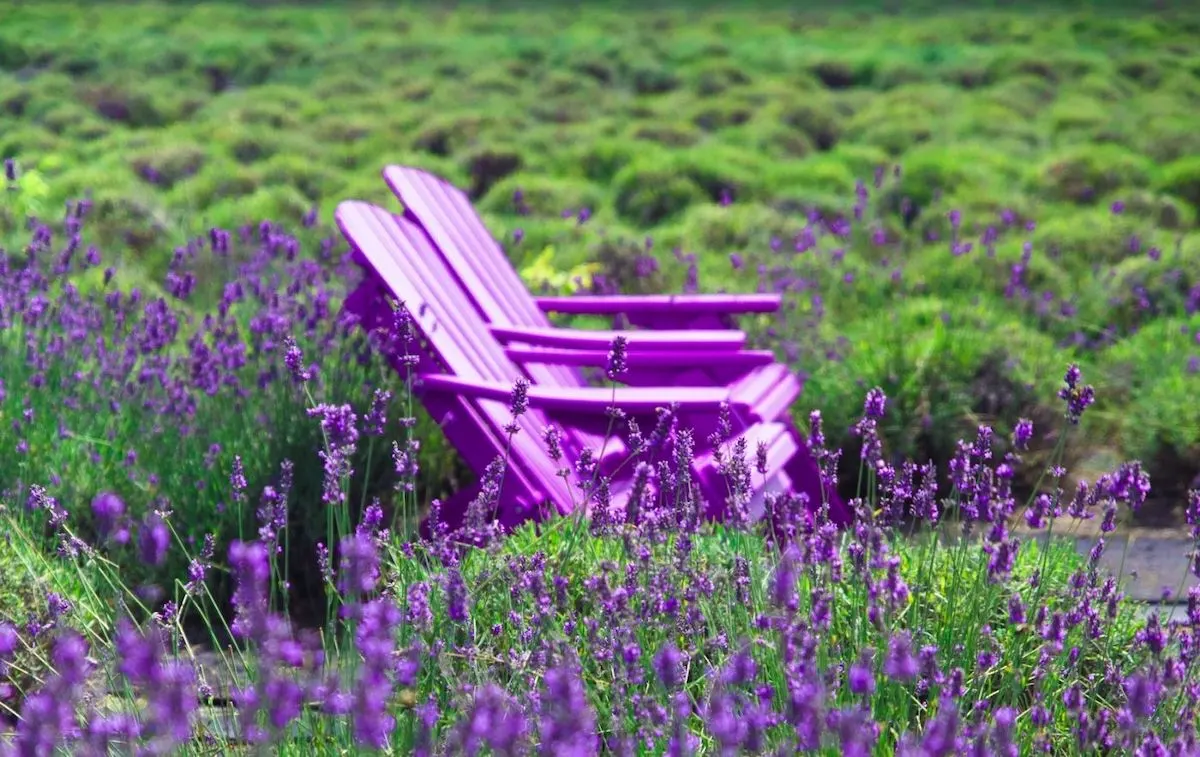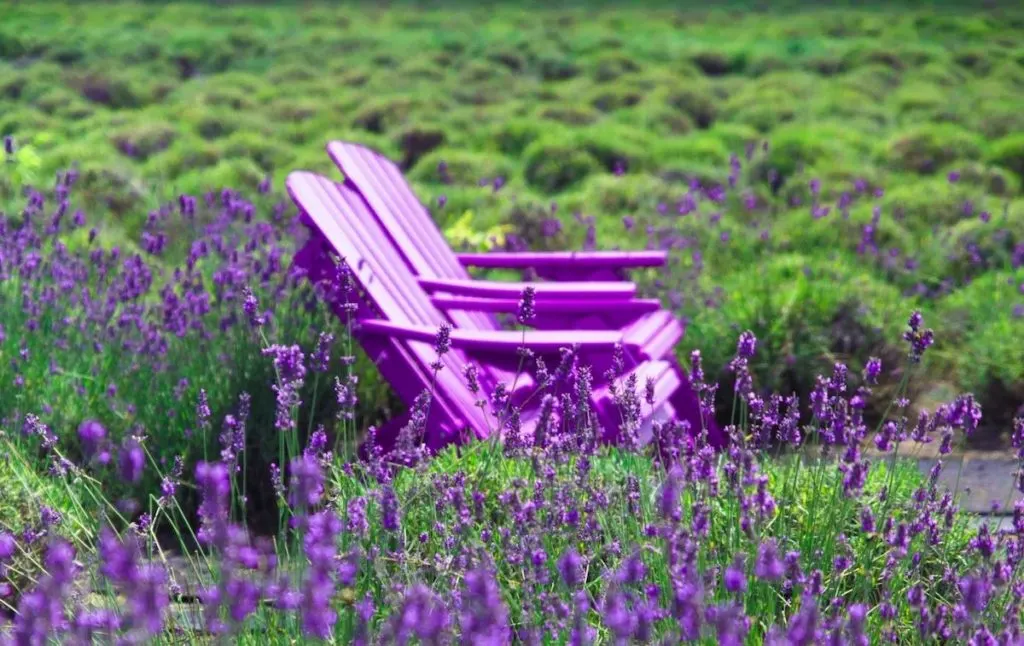 Home to another one of the best Lavender fields New York has to offer, Spring Creek Lavender is just a twenty-minute drive from Utica and is known for being one of the best hidden gems in the Mohawk Valley.
And that's probably because this family-friendly farm has a wide array of activities for guests to enjoy, in addition to picking your own boquest of flowers (lavender and otherwise) between mid-June and late July.
As a result, you can cuddle up with baby goats at the petting zoo, grab some homemade nachos/lemonade to enjoy at a table overlooking a local pond, book a lavender tea time, do a bit of painting in the lavender fields, enjoy some goat/lavender yoga, or take part in a fantastic date night special.
Additionally, there are several hiking trails in the area where you can do a scavenger hunt with the entire family.
Whatever you do though, don't leave without visiting their awesome, on-site store, which is brimming over with lavender seasonings, loose lavender tea, and lavender candles that you can take home as a souvenir.
Address: 8879 Trenton Falls Prospect Rd. Remsen, NY 13438
7. Hillcrest Lavender Farm (Sherburne)
If you are looking for a fun family outing in Upstate New York then consider visiting the Hillcrest Lavender farm. Not only is it one of the best lavender farms in New York, it also offers a host of other activities that you can enjoy. You could go for a walk down Woodpecker way, meet the sheep (and yes each of them has their own name!) or just sit on the swing and take in your surroundings.
One of the best things to do is sit down and talk to the owners about their life on a lavender farm. They are always happy to tell you all about it which makes all the difference.
But remember, you've not only come to catch the gorgeous views of sprawling fields of lavender, you have also come for the lavender itself. Right? The Hillcrest Lavender farm has a great gift shop where you can buy lavender oil and lavender scented sprays, lotions, lip balms and more. These make great gifts and souvenirs from New York!
Address: 239 Stone House Rd, Sherburne, NY 13460, United States
Best Lavender Fields Long Island
8. Lavender by the Bay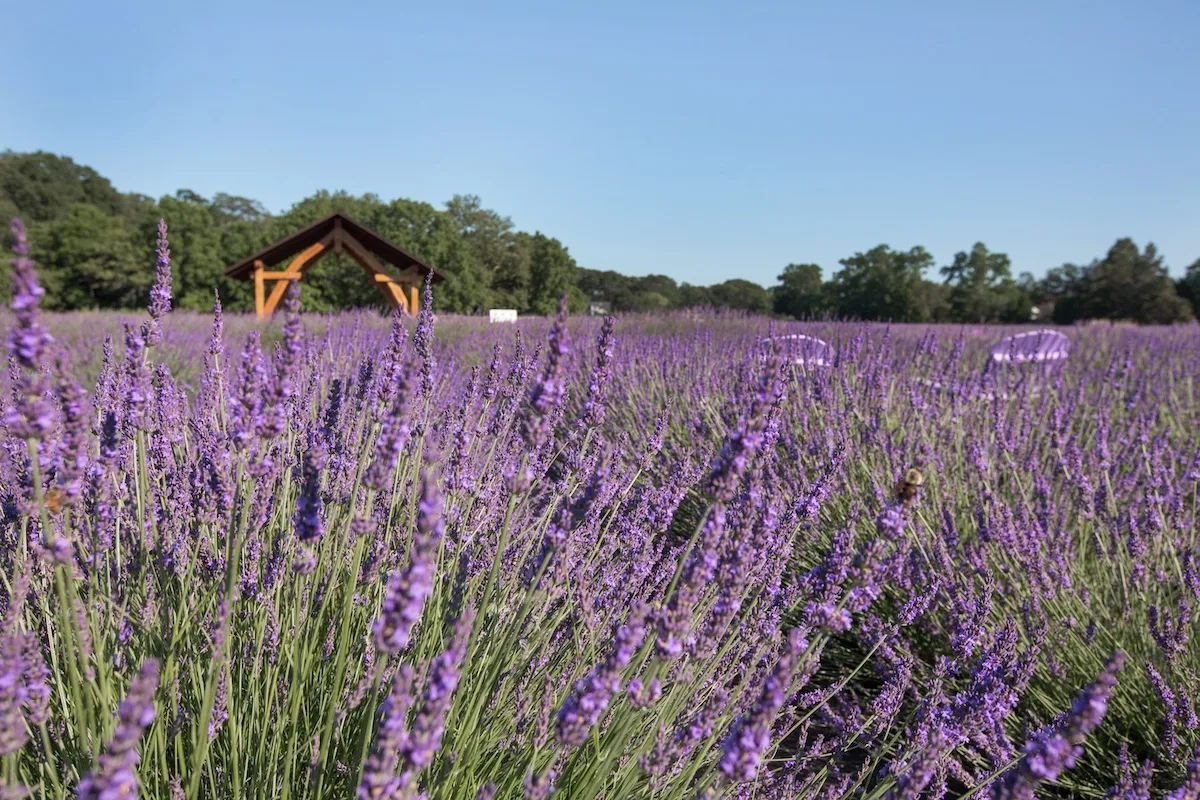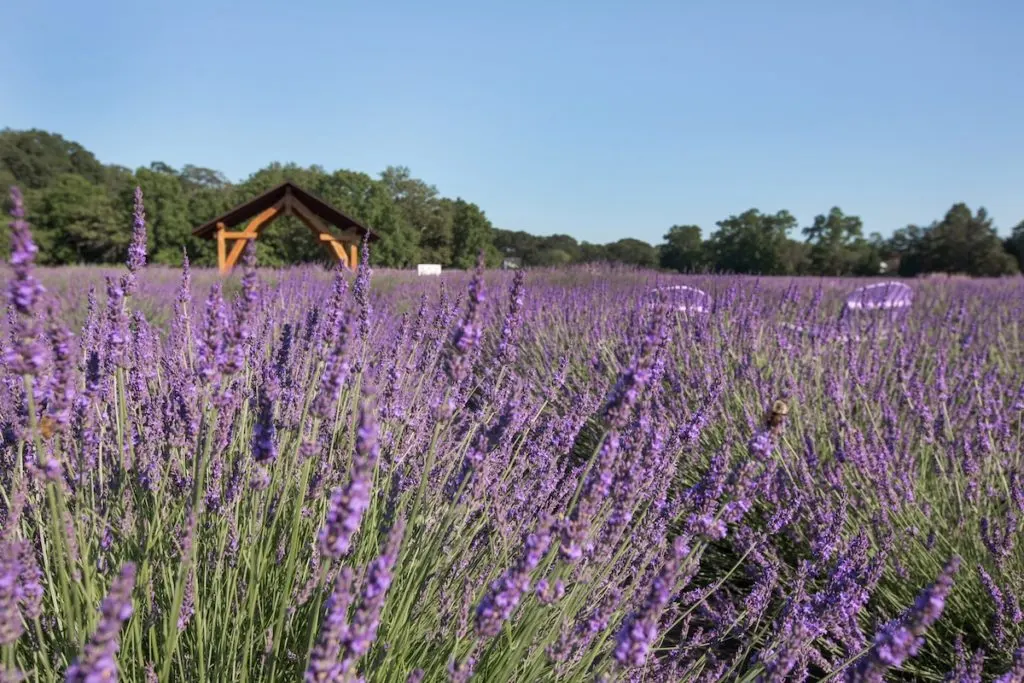 Located in East Marion, these lavender fields in Long Island sit on a family-owned farm that is home to upwards of 80,000 plants that sit on 17-acres of land.
And because their are a wealth of different lavender varieties that are grown here, be sure to check the Lavender by the Bay blooming schedule since each variety blooms at different times of year.
So, English Lavender typically peaks in June while French Lavender tends to peak around the first week of July.
Other than that, be sure to book your tickets in advance so that you can walk through the fields and admire one of the more popular best New York lavender fields on this list.
Just watch where you're stepping so that you don't crush the plants and be sure to hit up their on-site store for lavender inspired goodies that include lavender satchets, dried lavender, lavender spices, and lavender pillows.
Pro Tip: This lavender field in New York is about a 3-hour drive from the city. Therefore, I would definitely recommend renting a car to get here. Alternatiely, you could take the LIRR to Greenport and then catch an Uber from there.
Address: 7540 Main Rd, East Marion, NY 11939
9. Garden Of Eve Organic Farm And Market Lavender Fields
With 3 different types of lavender, the Garden of Eve Organic farm has a lot to offer. Pack your camera because you can wander through the lavender fields and click some amazing photographs. If the summer heat starts getting to you then head to the strawberry fields and pick your own strawberries to quench your thirst! Sounds pretty epic right?
In addition to all this, the farm organizes loads of events. Did you know that they have sunflower fields? This season is right after lavender seasons so if you miss the lavender, don't worry! The craft beer weekends are another cool reason to plan your trip here!
Oh and if you would prefer wine instead of beer then you are in for a treat. The North Fork wine country is just a short drive away!
Address: 4558 Sound Avenue Riverhead, New York 11901
Best Lavender Fields New Jersey
10. Orchard View Lavender Farm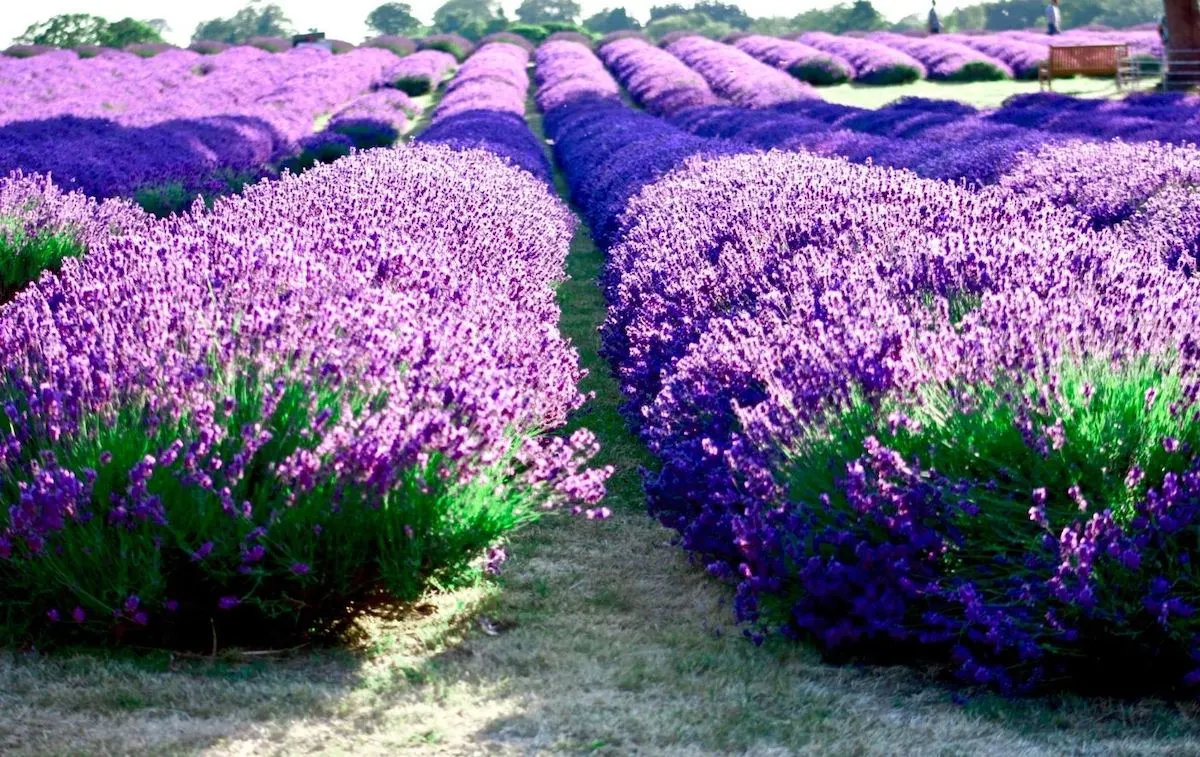 Just an hour and a half drive away from NYC in Port Murray is one of the best Lavender Fields New Jersey ever did see.
That's because Orchard View Lavender Farm is a relatively small but stunning place where you can cut your own English Lavender in June and do the same with French Lavender in July.
This is also a totally organic, chemical-free farm where admission is free, fields are well-maintained, and where you can meander through stunning perennial gardens that feature plants other than lavender.
There are also a ton of other things to explore on-site, including beehives, historic buildings, and a shop that offers visitors decadent lavender flavored ice cream.
Also, don't forget to bring your camera since this is one of many Lavender fields near NYC where you can take some next-level stunning photos.
Pro Tip: Pack a picnic and relax within this serene environment.
Address: 101 Karrsville Rd, Port Murray, NJ 07865
11. Happy Day Farm
A mere hour and a half away from New York City is one of the most iconic Lavender fields New Jersey has ever seen.
And although you do have to pay $10 per person to explore this magical place,, it's well worth it since this farm stretches out across a massive, 130-acres and has a lot more to offer visitors than just the best New Jersey lavender fields.
So, beeline it over here to make use of their corn maze in the fall (they also have a fun fall harvest festival), to pick blueberries/raspberries/zinnias in the summer, and to check out their impressive sunflower fields near the end of summer.
You are also forbidden from cutting the special "Phenomenal" lavender that is grown here (you can pick Zinnia and sunflowers shortly after though) but can view it while sipping on some fresh lemonade and inhaling a shaved ice.
Just don't forget your camera since there are tons of gorgeous photo ops in the fields here that you will 100% want to take advantage of.
Pro Tip: This farm is cash-only and no pets are allowed. Lavender viewing also takes place in June.
Address: 106 Iron Ore Road, Manalapan, New Jersey 07726
12. Pleasant Valley Lavender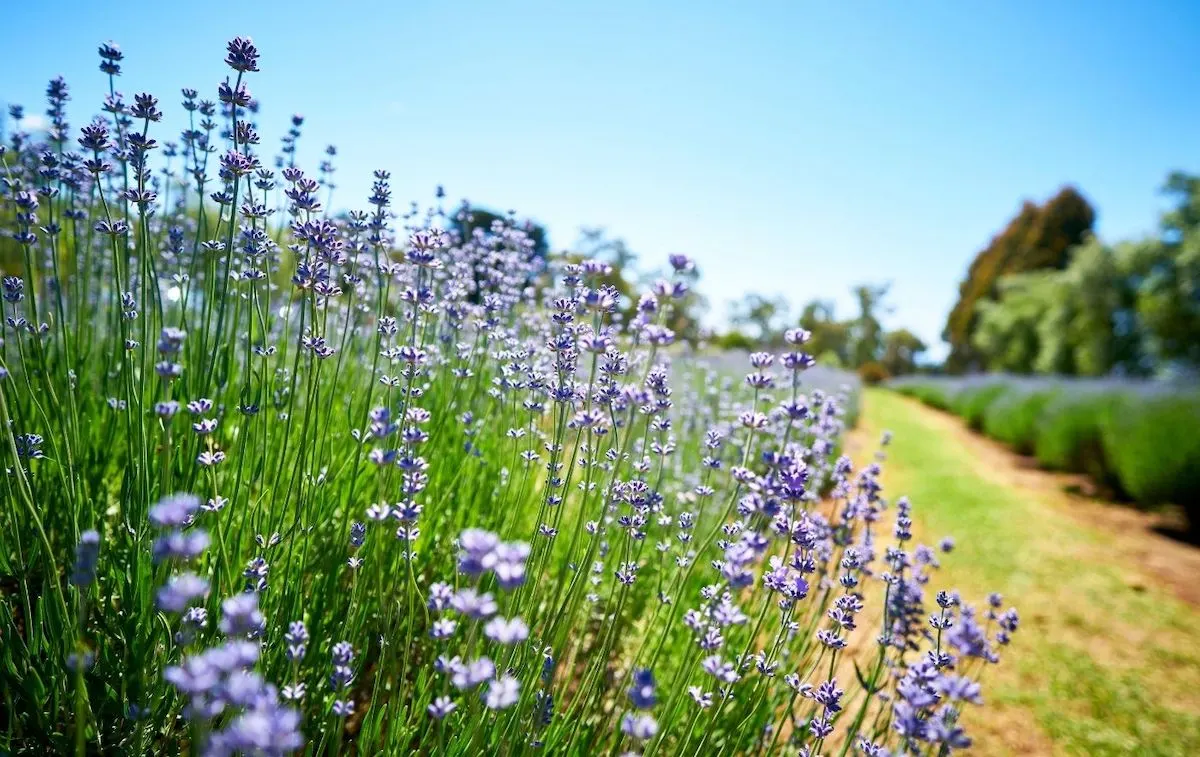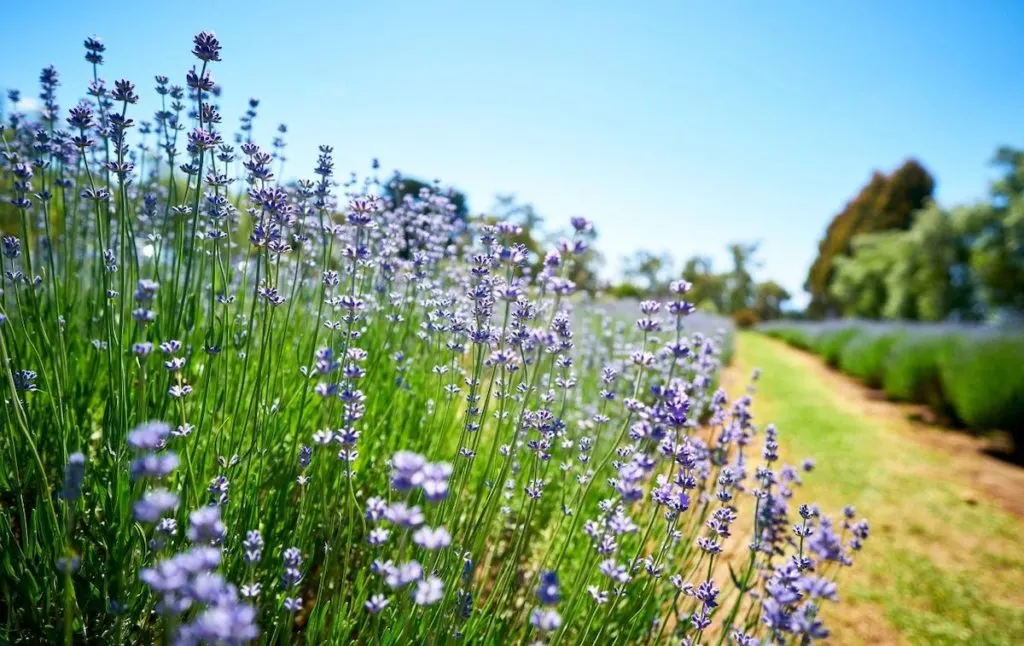 While not one of the best Lavender fields New York has to offer (it's in Jersey), Pleasant Valley Lavender is conveniently located in Morganville, New Jersey and is a little over an hour away from the city.
It's also one of the best Lavender fields in New Jersey where pre-registration is required and where tickets cost $20 per car.
However, for this price point, you get one large bouquet to take home with you and can stroll through the New Jersey lavender fields on this 10-acre farm for 90-minutes.
Other than that, just enjoy the "u-pick" flower sessions here (usually the first week in July) that feature both English and French lavender.
You can also shop for full plants, honey, soap, loose buds, and dried lavender before participating in fantastic, lavender-inspired events like wine glass painting, pro photo shoots, and lavender wand workshops.
Address: 288 Pleasant Valley Rd, Morganville, NJ 07751
13. Mad Lavender Farm
Mad Lavender farm is one of the coolest lavender fields near New York. The drive to the fields takes a little over an hour. It is really popular during the summer months when everyone is searching for great places to take photographs among the lavender.
The Mad Lavender farm however draws in crowds almost all year round. Their secret? Goat yoga! Yes, if you really want to destress, combine your lavender field excursion with a session of Goat yoga. It is a fun and interesting way to spend the day.
One of the things that I love about the yoga classes is that they are conducted in small groups. It really helps you connect with yourself and the world around you. Plus goats! I mean they are so so cute!
Pro Tip: Check out the website for the small events that they organize on a regular basis. The owners are artists and they conduct some interesting sessions.
Address: 452 Co Rd 579, Milford, NJ 08848, United States
Hours: Open on Friday and Sunday between 10 am and 2 pm.
14. Hidden Spring Lavender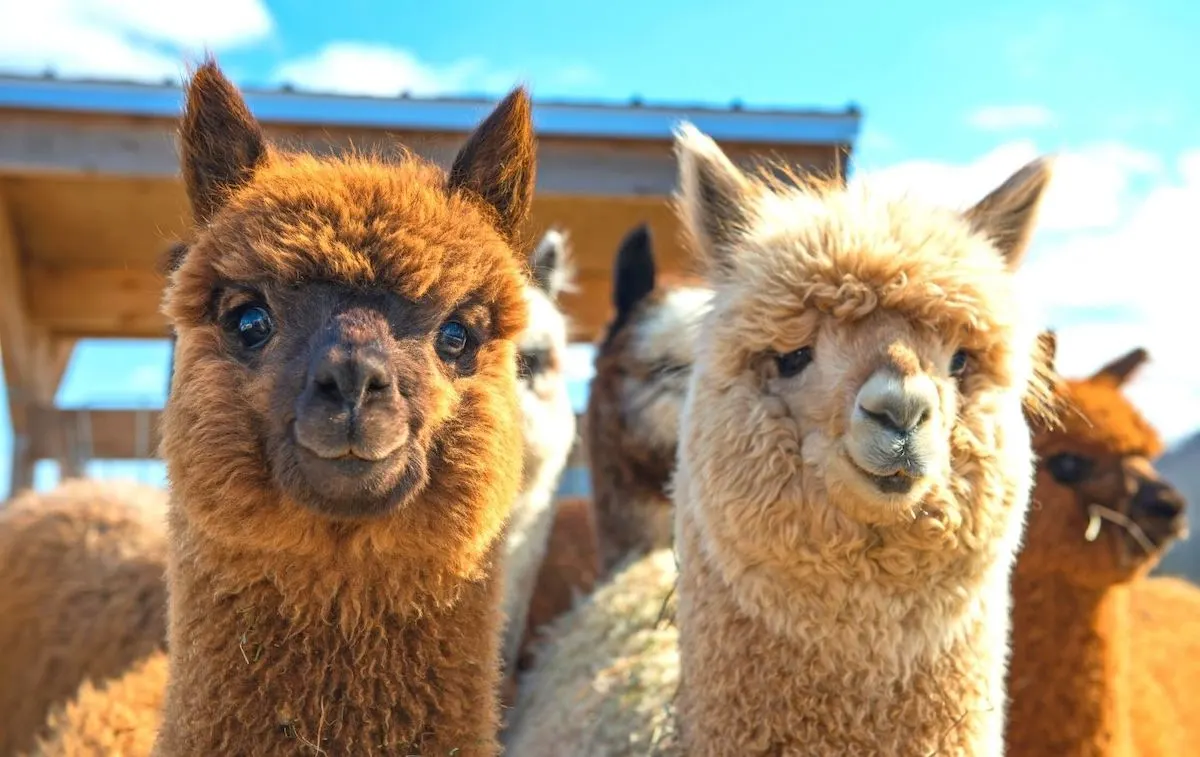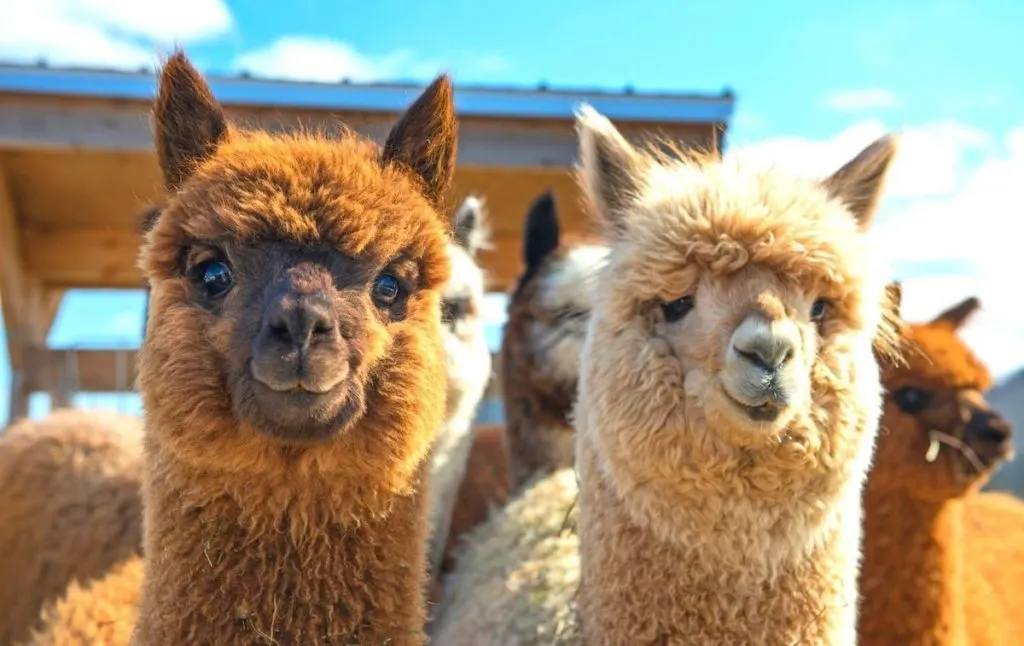 Known for growing more than 15 different varieties of lavender, this family-run farm in Skillman, New Jersey has been around for 14+ years and is located about an hour and a half away from the city.
It's an ideal place for gorgeous, purple-hued photo ops and also a primo shopping spot since they have an on-site store than sells lavender essential oil (distilled here in July), Buena Bears (filled with Buena Vista lavender grown on-site)), lotions, creams, soap, moisturizers, etc.
And although you can't actually pcik any flowers here, you can visit for free and admire one of the top Lavender fields New Jersey has to offer during farm business hours only.
FYI, this place also has the added benefit of being a super snazzy alpaca farm. So, you can snuggle up with one fo these cozy creatures or take them out on a walk through the farm if you feel so inclined.
Address: 890 Belle Mead-Blawenburg Rd, Skillman, NJ 08558
15. Serenity Farms of Robinsville
If you don't mind a drive, then the Serenity farms of Robinsville is another great spot to visit. It is just an hour out of the city which makes it easily accessible.
Interestingly enough, Serenity farms is actually an old farm. They used to farm vegetables and rear animals. Due to circumstances beyond their control, this started becoming more and more difficult. That is when they decided to try their hand at lavender farming in 2018.
With three different varieties of lavender grown on their 4 acres of land, it transforms the landscape during lavender season.
The farm is one of the best family friendly destinations to visit during lavender season.
Pro Tip: Take part in the walking tours that take you to see the honeybees and wildflowers. It is fun and educational especially if you have kids in tow.
Address: 44 Tindall Rd, Robbinsville Twp, NJ 08691, United States
16. Princeton Lavender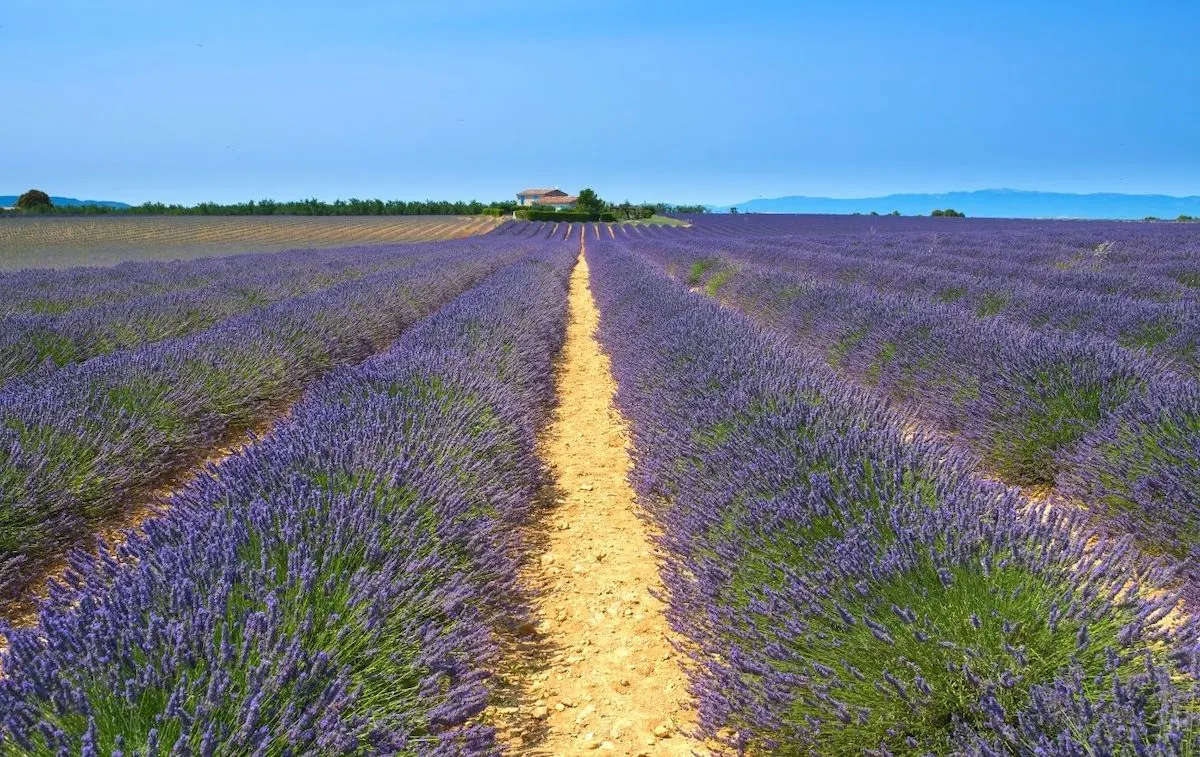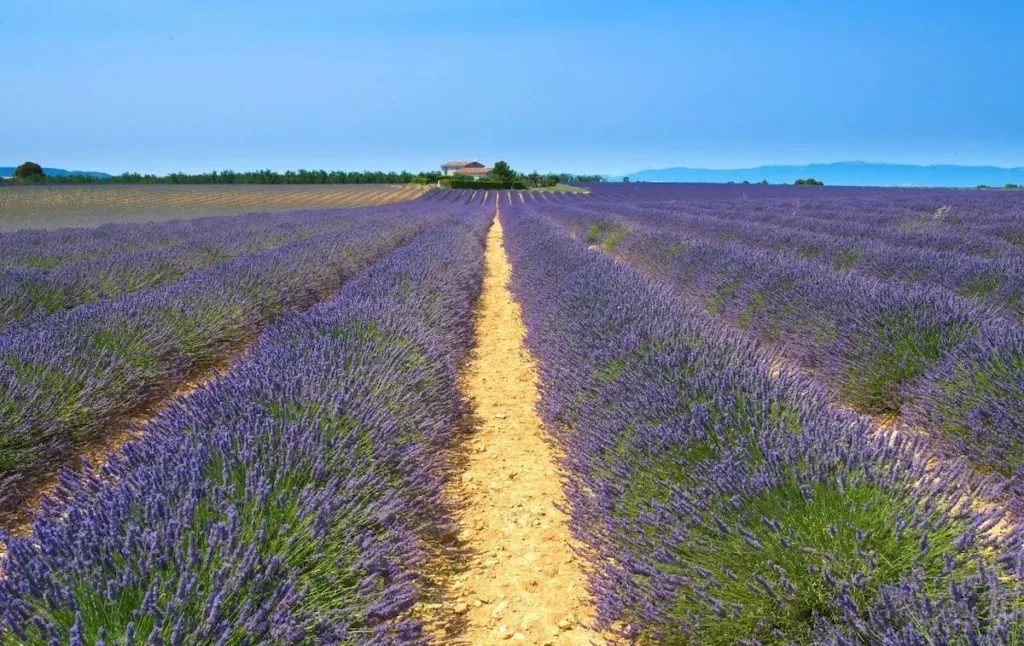 Founded in 2016, this quaint, family-operated farm in New Jersey is about an hour and a half away from the city and is home to some of the best lavender fields New Jersey has to offer.
That's because they grow Big Time Blue, Phenomenal, Sensational! and Super Blue varieties of Lavender that were sepficifally designed to be grown in the Northeast.
And while it's free to walk among the fields here, picking lavender is strictly prohibited. Although, you can purchase lavender at the farm store before grabbing some lavender coffee, candied lavender flower, and various other delectable treats.
Other items that you may want to pick up include sugar pumpkins, pumpkin Lavender Bread, lavender relaxation pillows, lavender beeswax skin cream, honey, dried lavender for cooking, candles, and sachets,
Afterward, embark on an official tour of the farm for $5 per person before feeding some of the resident goats, ponies, and alpacas that call this place home.
Pro Tip: You can preorder loaves of lavender at $18 each (large) or $3 each (mini). They are also only open on weekends or by special appointment.
Address: 3741 Lawrenceville Rd, Princeton, NJ 08540
17. Greenwich Lavender Farm
Yes, this farm has New Jersey lavender fields that are bit far away from the city since the trip here will take around three hours.
But, what this entry on the list of the best lavender fields New York lacks in proximity to NYC, it more than makes up for with a wide array of fun activities that include goat yoga sessions.
So, stop by towards the end of July to admire – but not pick from – the gorgeous lavender fields here.
And if you really want to take some lavender home with you, be sure to hit up the farm store since they sell fresh bouquets of flowers at two for $12.
Address: 217 Hospital Rd, Greenwich, NJ 08323
Lavender Fields In New York FAQ
Does Lavender Grow In New York?
Yes! Lavender does grow in New York and you can see it bloom every year at one of the numerous lavender fields in New York. There are also a couple of different species of lavender that are grown in the area.
What Month Is The Best Time To See Lavender?
If you want to see lavender then you should visit between June to August. This is because lavender loves a hot climate and the warmer months of the year suit it the best.
What State Is Best For Lavender?
The hotter states of Texas, California, Arizona and New Mexico are known for lavender. Despite the fact that New York is way up north, it too has some great lavender fields that you can visit.
Where Is The NY Lavender Festival Celebrated?
The NY Lavender festival is celebrated every year at the Ol'Factory Lavender farm. This is a very popular event with loads of stalls, music and workshops. Make sure to book your tickets to the event in advance as they sell out quickly.
Map of the Best Lavender Fields New York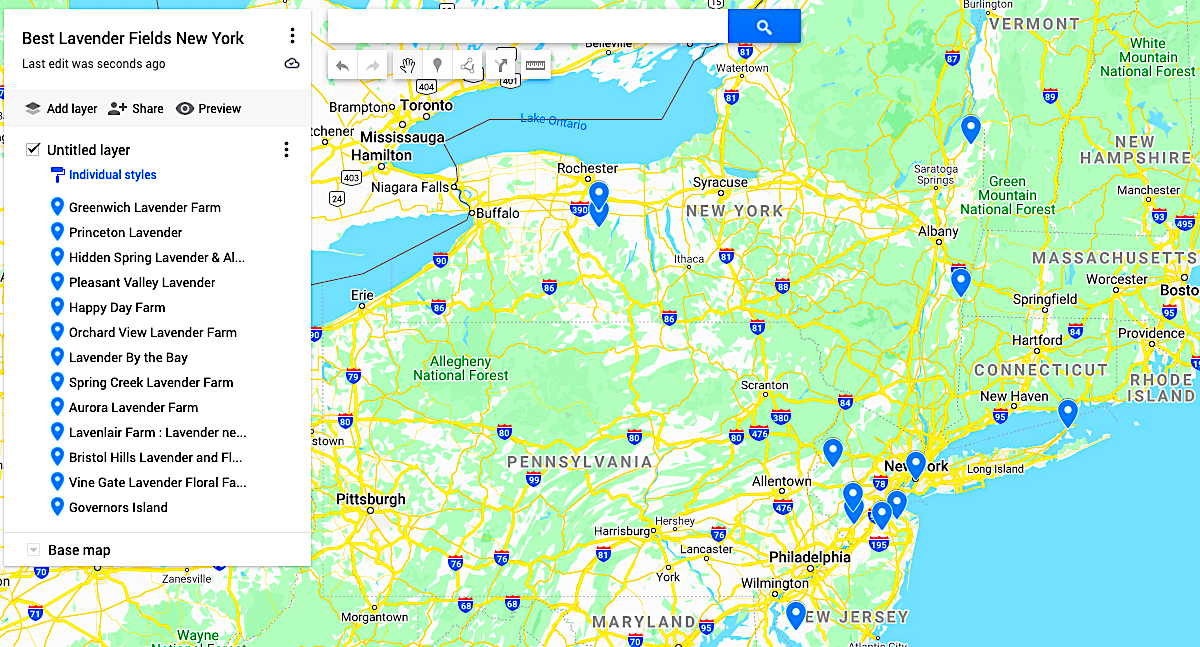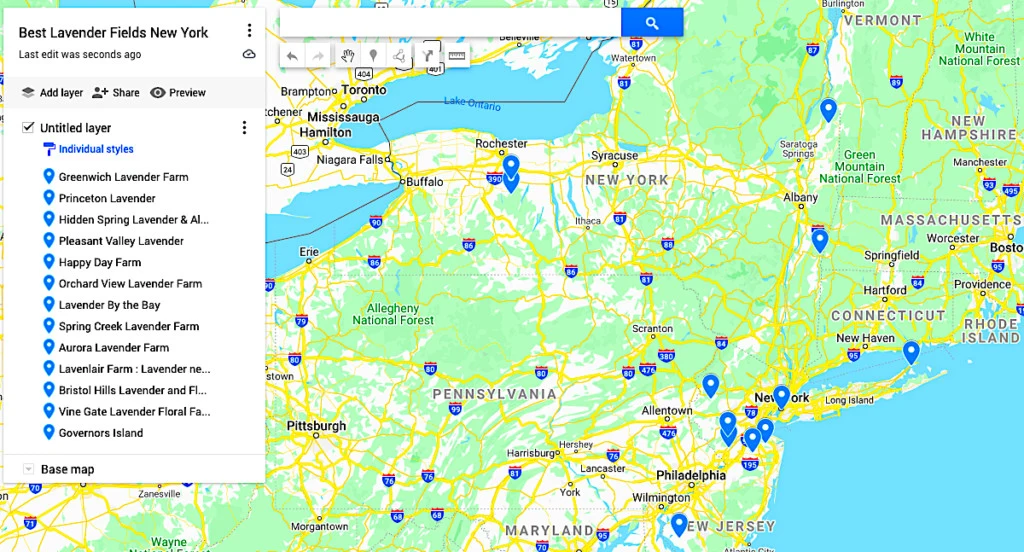 Additional New York Resources You'll Love
There you have it! That just about concludes this epic list of the best lavender fields New York has to offer.
Tell me, did your fave lavender fields in Long Island and beyond make the list? If not then let me know all about the best lavender fields New Jersey has in the comments below!
And if you found this post useful, be sure to join our email list before pinning this post now so that you can read it again later.