You know what you need after 2+ years of the pandemic of doom? Why, a list of the all time best Hudson Valley Wineries ever. And, gosh darn it, that's just what I'm going to give you!
Especially since, hi, I'm a 30+ year local with a brother and father who are BOTH living in the Hudson Valley region of New York right now.
Therefore, I know a thing or two about the best Hudson Valley wine tours and super rad places where you can go to get your drinky drank on while looking out at picturesque vineyards and sipping on the latest and greatest glass of wine that New York has to offer.
So, if you're ready for it, let's check out all the best vineyards in the Hudson Valley. After all, this gorgeous area is a veritable utopia of awesome for wine lovers since some of the state's finest vintages are produced right here at some of the best wineries in New York.
This post may contain affiliate links. Please see my disclosure for more information. As an Amazon Associate, I earn a small commission from qualifying purchases.
14 Best Wineries in the Hudson Valley
1. Robibero Winery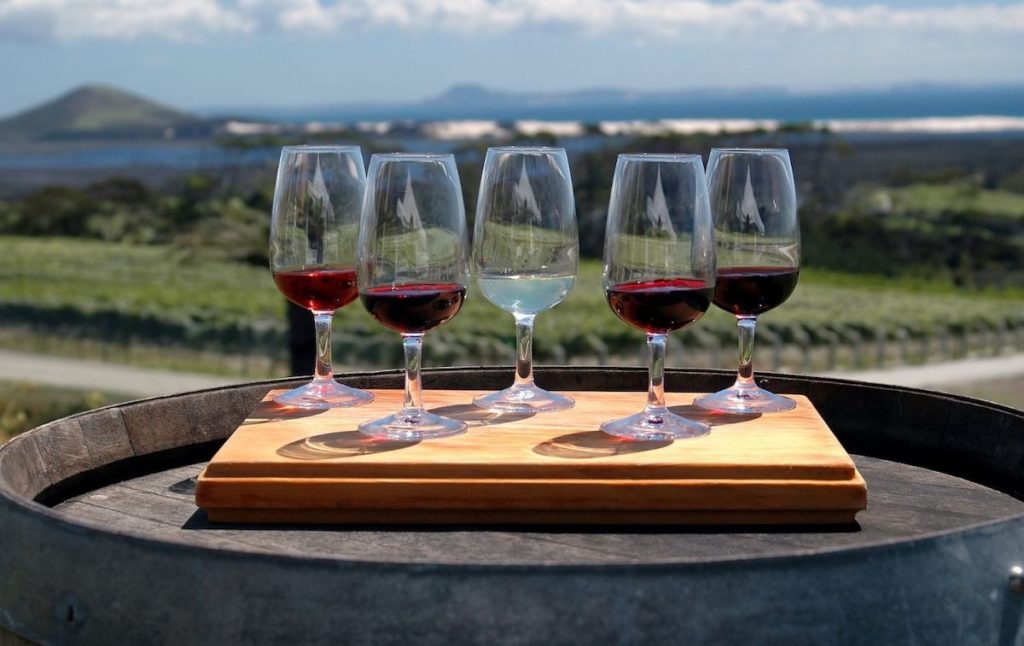 One of the best Hudson Valley wineries is Robibero Winery. Set on the Shawangunk Mountain ridge near New Paltz, this family run winery covers over 40 acres.
So, If you're looking for a scenic drive from New York City with a great winery as your final destination, Robibero is one of the best wineries in the Hudson Valley for you since a lovely 85 mile drive away.
In fact their wines are handcrafted in small batches to ensure quality and to highlight the nuanced flavors. And because of the limited quantities, their wines are sold almost exclusively through their online shop and in their tasting room.
Wine tastings at Robibero Winery also include a sampling of four wines. Plus, with sweeping views of the vineyard in the background, you can enjoy your tasting on the patio or as part of a scenic picnic.
Plus, along with your tasting, you can enjoy a variety of light snacks including fine cheeses from around the world, hummus, pretzels and fabulous wood fired pizzas on the weekend. Vegans can also rejoice since they offer a sampling of vegan cheeses too!
Pro Tip: Please note that they do not accept reservations. Therefore, tastings are on a first come first serve basis.
Address: 714 Albany Post Rd, New Paltz, NY 12561
Hours: Open daily from 11:00 am to 6:00 pm between May and December and closed Tuesday through Wednesday from January through the end of April.
Price: $20.00 per person for a tasting.
2. Benmarl Winery
If you're looking for a Hudson Valley winery with some of the best vistas in the area then head to Benmarl Winery. This historic estate features stunning views of the Hudson River Valley and the lush rolling green hills of Marlboro.
This stunning place is also located on 37 acres of land and is known for being America's oldest vineyard. In fact, this place dates all the way back to the early 1800s, with the owner receiving the very first New York Farm Winery license in existence.
As a result, Benmarl Winery produces 20 varietals of hand-crafted wines, with their most noteworthy vintages being their estate grown Baco Noir and Cabernet Franc. Other popular ones include their Merlot and Riesling.
Now, for those planning a road trip to the best vineyards in the Hudson Valley, consider staying at overnight Benmarl Winery since they run a lovely Bed and Breakfast on site.
So, if you're planning a romantic getaway in New York, consider booking your stay to coincide with their annual Valentine's Day Wine and Cheese/Chocolate Tasting. This special tasting runs for ten days in the middle of February and is just $35 per ticket.However, general tastings at one of the best vineyards in the Hudson Valley include a flight of four wines of your choosing and start at just $15.00 per person.
Pro Tip: Benmarl Winery is open year round. However, the best time to visit is during the summer so you can enjoy those fabulous views with your wine tasting on their patio. Also note that this is one of the best wineries in the Hudson Valley that is only accepting reservations.
Address: 156 Highland Ave, Marlboro, NY 12542
Hours: Open daily from 11:00 am to 6:00 pm.
Price: $15.00 per person.
3. Magnanini Winery, Restaurant & Distillery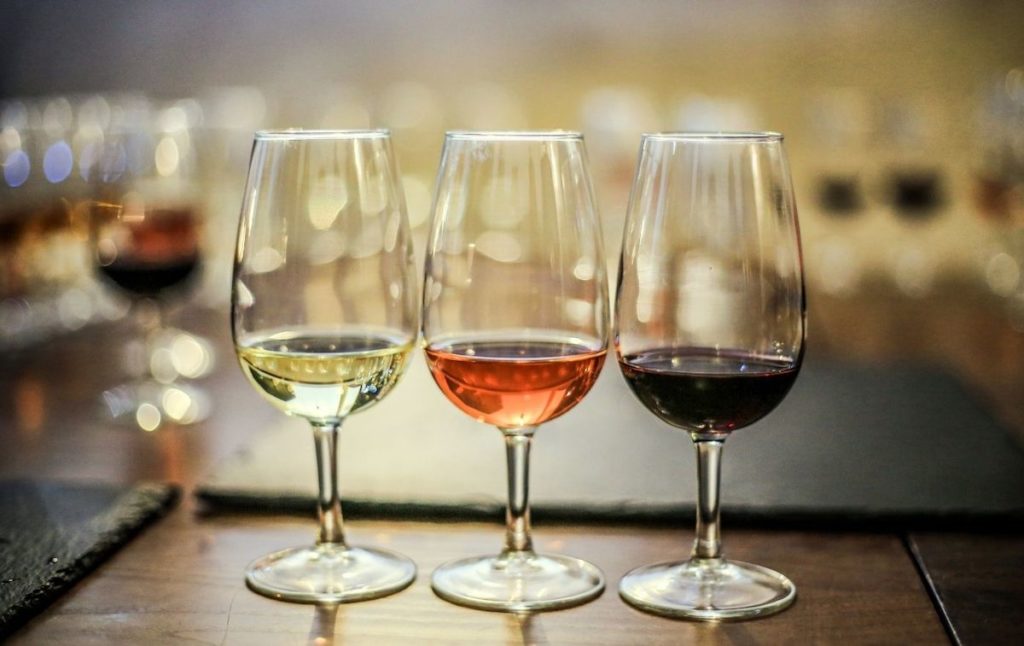 For close to 40 years Magnanini Winery has been serving up wonderful wines and fantastic food at one of the top wineries in the Hudson Valley.
So, if you're looking for the top vineyards in the Hudson Valley that have a great restaurant then Magnanini is the one for you! Because along with eight different wines grown and bottled on site, they produce nine different grappas in their distillery, which are infused with fresh local ingredients like berries and honey.
Additionally, The Magnanini Winery tasting room exudes a modern farm chic vibe. They also have a lovely patio with views of their vineyards and English gardens. With sails over top to cut down on the sun and twinkling lights to set the mood, it's a romantic spot to enjoy a wine tasting in the Hudson Valley.
So, stop in for a tasting that includes a flight of five wines and pair that with homemade antipasto and a fine selection of in-house dry-cured meats
After all, they have a strong Italian background and feature a fabulous restaurant that serves up Northern Italian style cuisine. You can enjoy their fresh made pastas with live music on weekends or opt for their Sunday six course family dinner on select days throughout the year.
These family-friendly dinners start with a wine tasting and follow with a Prix Fixe menu that includes soup, homemade pasta, salad, dessert, and more!
4. Applewood Winery
For those of you looking for one of the best wineries in the Hudson Valley that's a little off the beaten path should consider visiting Applewood Winery.
Located just outside the town of Warwick, Applewood is also only an hour and a half drive from New York City. It's also one of the best vineyards in the Hudson Valley that focuses on fruit wines, as well as their popular Naked Flock Hard Ciders. They also make exceptional Chardonnay, Cabernet Franc, and barrel fermented reds.
So, stop in to enjoy wine tastings with lovely views of the area and a little lake next door. You'll also love that are three different tasting options to choose from that include mixed wine, dry wine, or sweet wine flights.
And if you're hungry, pop into their Cider Café to try their wood fired pizza, charcuterie boards, and pretzel bites. Also take in a little entertainment with your meal since Applewood Winery has live music every weekend.
Then, after your tasting, head next door to Apple Dave's Distillery or to their orchard just across the street. The orchard is set on over 100 acres and allows you ro pick your own apples!
Address: 82 4 Corners Rd, Warwick, NY 10990
Hours: Open Wednesday through Sunday from 11:00 am to 5:00 pm.
Price: Wine bottles start at $12.99 each.
5. City Winery Hudson Valley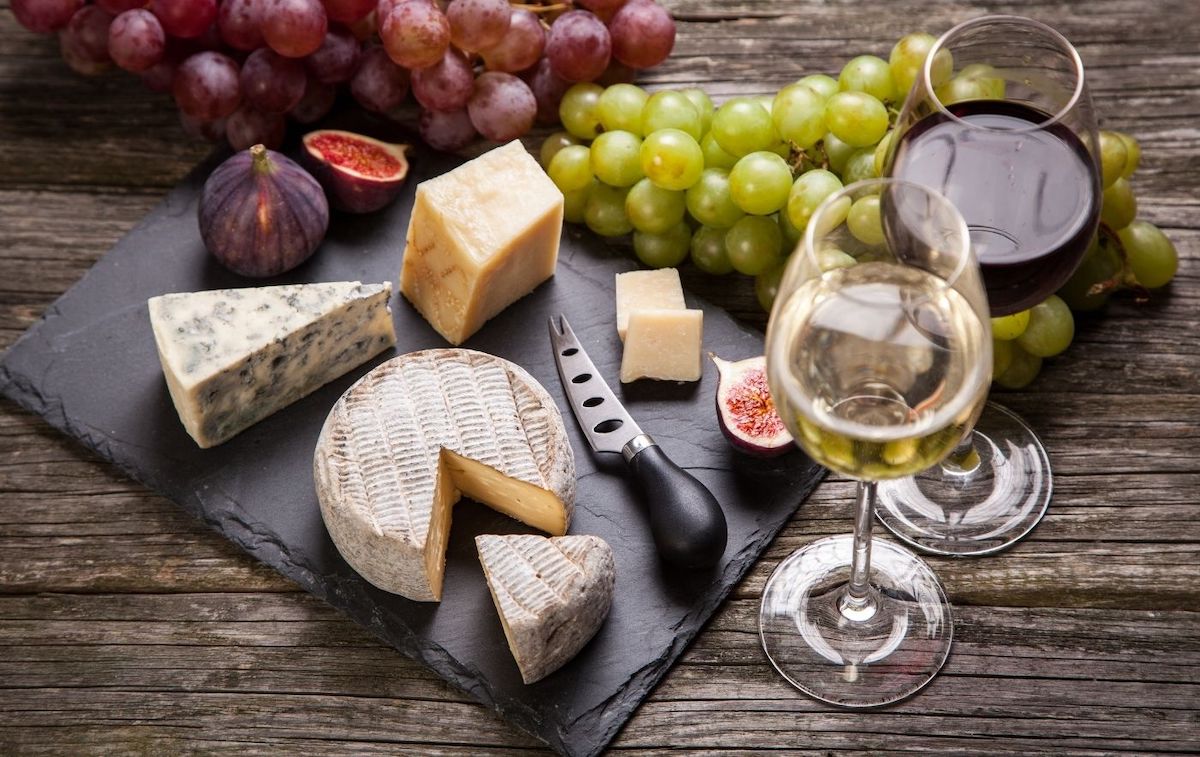 The man behind City Winery is Michael Dorf, founder of the Knitting Factory. With a love for wine he created City Winery, now with multiple locations across the country.
Their Hudson Valley location sits in the town of Montgomery and rests inside a stunning, 130-year-old textile mill that has been converted into a tasting room and hydro-powered winery.
Tastings of their award winning wines are done at the wine bar and can be paired with a one of the best Hudson Valley wines tours, all of which include a tasting, a cheese plate, and even a gift (feel free to "oh" and "ah" at will)!
The winery also boasts an incredible restaurant that is known as The Barrel Room. Their menu is inspired by both the area's wine and the locally-sourced ingredients that grow within the region. Therefore, in-house chefs are able to produce a perfect blend of Mediterranean and Middle-Eastern cuisine.
The restaurant also has two outdoor patios that offer views of the Wallkill River and their scenic property. Plus, you can even dine outside in the winter thanks to their selection of on-site heat lamps and outdoor fireplaces.
Accordingly, it's easy to see why the City Winery is one of the best wineries in the Hudson Valley! After all, their exceptional wine, food, and variety of events – they range from tastings to yoga and food experiences – quickly place this establishment at the top of this list of the best vineyards in the Hudson Valley.
Address: 23 Factory St, Montgomery, NY 12549
Hours: Open Wednesday and Thursday from 4:00 pm to 9:00 pm, Friday from 4:00 pm to 10:00 pm, Saturday from 12:00 pm to 10:00 pm, and Sunday from 11:30 am to 9:00 pm.
Price: Events start at $55.00 each.
6. Milea Estate Vineyards
One of the best Hudson Valley Wineries can be found just outside Staatsburg among the rolling hills of the Hudson River. But, don't take my word for it since Milea Estate Vineyards was listed as one of the best wineries in New York by Travel + Leisure in 2021.
And that makes sense since this is one of the best vineyards in the Hudson Valley that is set on a picturesque 98-acres and that uses the Old World tradition of winemaking. Therefore, they manufacture locally-sourced or estate-grown varietals and even have the largest Cabernet Franc plantings in the Hudson Valley.
So, sample their wines during a tasting inside a modern tasting room that is nestled within an idyllic white farmhouse. You'll be treated to award-winning wines and amazing views of the countryside and their surrounding vineyard.
And although Pinot Noir, Riesling, and Chardonnay are all available, Rosé is their top seller and a must-try, in addition to their Cab Franc and Claret.
Now, along with your tasting, enjoy a charcuterie board with locally sourced cheeses. They also feature a seasonal food menu where you can find delectable dishes like Korean fried chicken and gnocchi.
That's why, If you're looking for the best wineries on the Dutchess Wine Trail, Milea Estate Vineyards is one that's not to be missed!
Address: 450 Hollow Rd, Staatsburg, NY 12580
Hours: Open Wednesday, Thursday, and Sunday from 12:00 pm to 5:00 pm and Friday and Saturday from 12:00 pm to 7:00 pm,
Price: Wine flights start at $22.00 each (choices include white wine, red wine, taster's choice, and winemaker's choice)
7. Millbrook Winery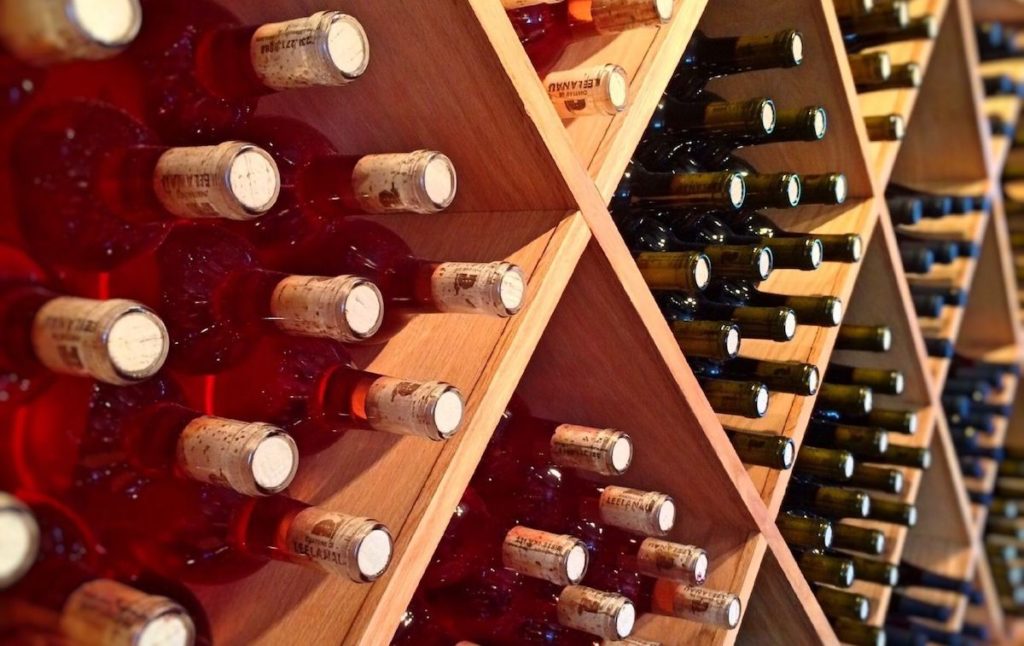 Located in the village of Millbrook, about an hour and a half from New York City and Albany, Millbrook Winery is a perfect place to visit all year long.
See, for the last 20 years, Millbrook has been voted the best winery in the Hudson Valley. And with a large selection of award winning wines paired with spectacular views, I totally understand why!
Millbrook Winery also sits on the site of an old dairy farm and is home to 30 acres of vineyards. Therefore, you can expect the best with over 35 years of wine making under their belt!
Additionally, visitors can enjoy daily tastings in their beautifully resorted Dutch barn, with is an assortment of options to choose from depending on how much of a wine connoisseur you really are.
For entry level tastes they offer an outdoor or indoor tasting. For the outdoor guided tasting, you'll enjoy six different vintages with views of the vineyard and lakes.
Or, you can opt for their Reserve Wine Tasting which is offered on weekends. For just $30 per person, guests sample five of their higher tiered wines along with their Villa Pillo olive oil.
If you can, time your visit for a summer weekend since you'll find food trucks, outdoor jazz concerts, and a seasonal art exhibit, Art in the Loft, with an expertly curated selection of pieces from regional artists.
Address: 26 Wing Rd, Millbrook, NY 12545
Hours: Open daily from 12:00 pm to 5:00 pm.
Price: Tasting start at $15.00 per person.
8. Nostrano Vineyards
Perched atop a scenic hill in Milton, Nostrano Vineyards is a fourth generation family owned and operated farm and winery, It is set upon 75-acres or land that includes 10 acres of wine grapes and 15 acres of apples.
Additionally, Nostrano Vineyards is also home to some of the best views of any Hudson Valley wineries on this list! That's because their tasting room overlooks their vineyard, farm, and a wealth of rolling green hills that make up the local landscape.
So, if you're looking for a romantic day trip, consider booking a table at their annual Valentine's Day Dessert & Wine Pairing. You'll enjoy a flight of four different wines as well as a selection of three delicious desserts for just $45.
The winery also offers indoor farm table seating to savor your wine or outdoor fire-pit lawn seating that comes with a smores kit! Plus, all of the wines here are served with fresh local cheese boards and amazing, in-house live music.
Pro Tip: Check out their wide variety of events and dinners as well as their fall festival!
Address: 14 Gala Ln, Milton, NY 12547
Hours: Open Fridays 2:00 pm to 8:00 pm and Saturday/Sunday from 11:00 am to 5:00 pm but hours do vary by season.
Price: Tasting are $10.00 and wine flights are $25.00 each.
9. Baldwin Vineyards
If you have been to New York and love wine, then you are bound to know that the best wineries in the Hudson valley draw people from the city every weekend. The Baldwin vineyards is one of the top places on the list. With over 33 years spent collecting awards for their wines, you can be certain that you will enjoy the exotic wines.
The Baldwin vineyards specialize in fruit wines. Intriguingly enough, unlike many of the other fruit wines which are dry, the Baldwin vineyards make the wine taste like the fruits that they were distilled from.
If you are looking for something different and new, try their strawberry wines. They won a double gold for this one recently. The other recent awards were garnered by the raspberry wine and the trilogy wine. In fact, they bagged the best fruit wines among over 3000+ entries.
But just because they make amazing fruit wines, doesn't mean that they don't have the traditional wines that people travel for. In fact, their Chardonnay, Merlot and Riesling have won awards too!
Pro Tip: Baldwin's Vineyards frequently conducts events at their vineyards. Some of them don't even require a ticket. Keep an eye on their website to schedule your trip around the events of the month so you can join in on the fun.
Address: 176 Hardenburgh Rd, Pine Bush, NY 12566, United States
Hours: Fridays, Sundays & Mondays from 12pm – 5pm, Saturdays from 12pm – 8pm
Price: A glass of wine starts at $6
10. Warwick Valley Winery and Distillery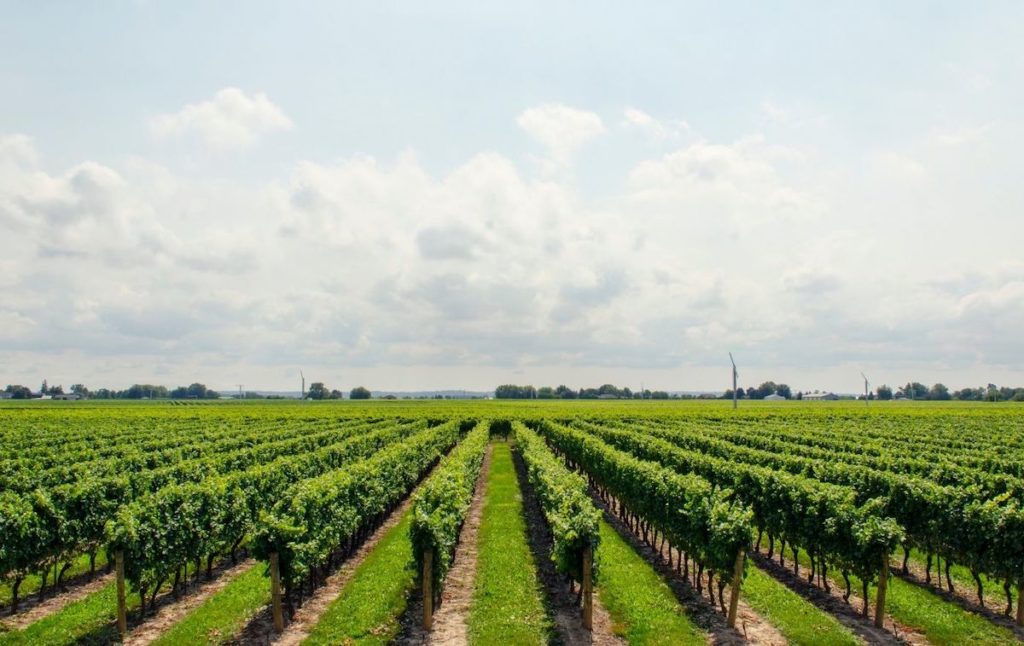 Looking for one of the best Hudson Valley wineries that has great views, budget-friendly tastings, and other activities? If so then Warwick Valley Winery and Distillery is where you want to go!
Spanning over 120 acres in the foothills of Hudson Valley, this family-run winery started as an apple farm and is now home to the most varied "pick your own" apple orchards on the east coast!
Along with the winery, they're also home to Black Dirt Distillery, which is the east coast's largest craft distillery. They also have bragging rights for having the oldest cidery in the state, Doc's Cider!
But, If you need some food to pair with all that alcohol then your belly will love a visit to their wonderful café! Because dishes here are made with locally sourced meat and served with homemade bread. As. result, everything is table fresh and will leave you licking your fingers clean!
Other than that, just enjoy a wide array of tasting options of critically acclaimed wines! Options include, the Warwick Valley Wine, Spirits, Doc's Cider, and the Warwick Tasting Trio – all of which come with four or six samples and a keepsake glass.
That's why, if you're looking for a Hudson Valley winery where you'll be sure to have a good time, then Warwick is where it's at. After all, they offer live music every weekend and host multiple music festivals throughout the year.
Address: 114 Little York Rd, Warwick, NY 10990
Hours: Open daily 11:00 am to 6:00 pm.
Price: Tastings start at $7 each.
11. Brotherhood Winery
Easily one of the best wineries in the Hudson Valley, Brotherhood Winery was first established in 1839 and is now the oldest winery in the entire United States!
It's also located in the charming small town of Washingtonville and features a beautiful estate that is home to historic stone buildings and the longest man-made underground cellars in the country.
During your visit, you'll also love that Brotherhood Winery offers two different sampling options, including a traditional wine tasting that is unguided and that includes your choice of five wines from their catalog.
Or, opt for a Private Tour & Tasting for $25 per person as you're taken on a tour of the facility and through a tasting of five different wines.
In fact, this is one of the best Hudson Valley wine tours that takes you through their underground cellars, many of which were dug by hand well over 100 years ago.
Plus, with over 200 oak barrels and a vault that holds some of the country's oldest wines, this is definitely one of the top New York State winery tours around – especially since you'll learn all about the wine making process, along with intriguing secrets and stories of the winery's past.
Another fun fact? Brotherhood Winery is also a popular spot for weddings and events. So, step inside one of their 19th century stone buildings and uncover the stunning, Grand Monarque Hall.
It features exposed wooden beams, antique chandeliers, and vaulted ceilings, making it one of the most incredible spaces to host your next event!
Pro Tip: Try their 175th Anniversary Cabernet Sauvignon vintage – named 1839!
Address: 100 Brotherhood Plaza Dr, Washingtonville, NY 10992
Hours: Open Wednesday through Sunday from 11:00 am to 5:00 pm. Hours do vary by season and you have a reservation for a tasting.
Price: Tastings are $15.00 per person and private tours/tastings are $25.00 per person.
12. Brimstone Hill Vineyards
With over 30 years in the industry, the Brimstone Hill vineyards boasts of locally grown wine with a French touch. While they started off selling just Vin Blanc and Vin Rouge they also have other wines today.
As Brimstone Hill vineyards expanded, they began to grow their menu too. Currently, the 10 acres of land that they have produces 8 wines which you can find on their menu. These include Cabernet Franc, Chardonnay and Riesling.
Don't expect a glitzy winery. The Brimstone Hill Vineyards specializes in amazing wine with a simple ambiance. It is almost homely. The wine tasting experience is laid back and for $5 you can taste four wines which is quite a steal!
Pro Tip: Richard, the owner, is very knowledgeable when it comes to wines. You will usually find him around the vineyards working. If you get a chance to start up a conversation with him, he will guide you to the best wines in the vineyard for your taste buds. Plus the conversation is bound to be interesting!
Address: 61 Brimstone Hill Rd, Pine Bush, NY 12566, United States
Hours: Saturday and Sunday between 12 – 5pm
Price: Wine tasting is at $5
13. Bashakill Vineyard
Bashakill vineyard is one of the organic vineyards and winery that has gained popularity over time. In fact, all the wines produced here are vegan. Alongside handmade wines, you can also get some of the local craft beers, cocktails and even non alcoholic drinks. All this gets paired with a seasonal menu at the cafe.
One thing that you need to know is that the winery is not kid friendly and you can't get kids to the premises. Dogs however are allowed on leash. Oh and did I mention that the cafe is also marijuana friendly but it is allowed only outdoors. Yeah, so it is a totally different vibe compared to the other Hudson valley wineries that we have talked about.
Pro Tip: Every Saturday and Sunday you will find that live music is played between 2pm and 6 pm. So if you are on the lookout for a more lively atmosphere then this is the time to visit.
Address: 1131 S Rd, Wurtsboro, NY 12790, United States
Hours: Mon-Thur: Closed. Fri: 2pm – 7pm. Sat & Sun:12pm – 6pm
Price: A glass of wine starts at $8 per glass
14. Clearview Vineyard
Clearview vineyards is the place you want to head to if you enjoy gorgeous scenery, a calm, relaxed environment and live music. With an outdoor porch, you have a chance to kick back and relax to the fullest.
Clearview vineyard also has an indoor wine tasting room if that piques your interest. The vibe here is so chill which makes it one of the best places to come as a group of friends.
If you want a more upbeat time to visit, I would recommend heading here on either a Saturday or sunday between 2-5pm. This is when they have live music playing. They also have wine pairings with appetizers during this time.
The best part is that wine produced here is made from the grapes grown on the estate so everything is locally sourced!
Trust me. If you want to get away from the hustle and bustle of everyday life, then head here and to destress and disconnect.
Pro Tip: Clearview vineyard is really popular and if you want to catch a spot to sit at, I would recommend making a reservation in advance.
Address: 35 Clearview Lane, Warwick, NY 10990
Hours: Fri – Sun: 12pm – 5pm
Price: Wine tastings are $15 per person
Best Hudson Wineries FAQ
How Many Wineries Are In The Hudson Valley?
The Hudson valley is really popular for its wineries. In fact, it has around 60 wineries. This makes it one of the most popular regions in the USA when it comes to winemaking and wine tasting.
Why Do Wineries In NY Close So Early?
Interestingly enough the tasting rooms in wineries are not considered bars. Most people who come here are on the lookout for a nice drink before heading out for a meal. Generally speaking the Hudson wineries are great places to chill and enjoy the scenery alongside a glass of wine. This is why the close early.
What Is The Oldest Winery In The USA?
The oldest winery in the USA is located in Washingtonville, New York and is known as Brotherhood winery. This place has been in operation since 1839. Yes! That's almost 2 decades! Intriguingly enough, this winery is also one of the historic places in the US.
Map of the Best Wineries in the Hudson Valley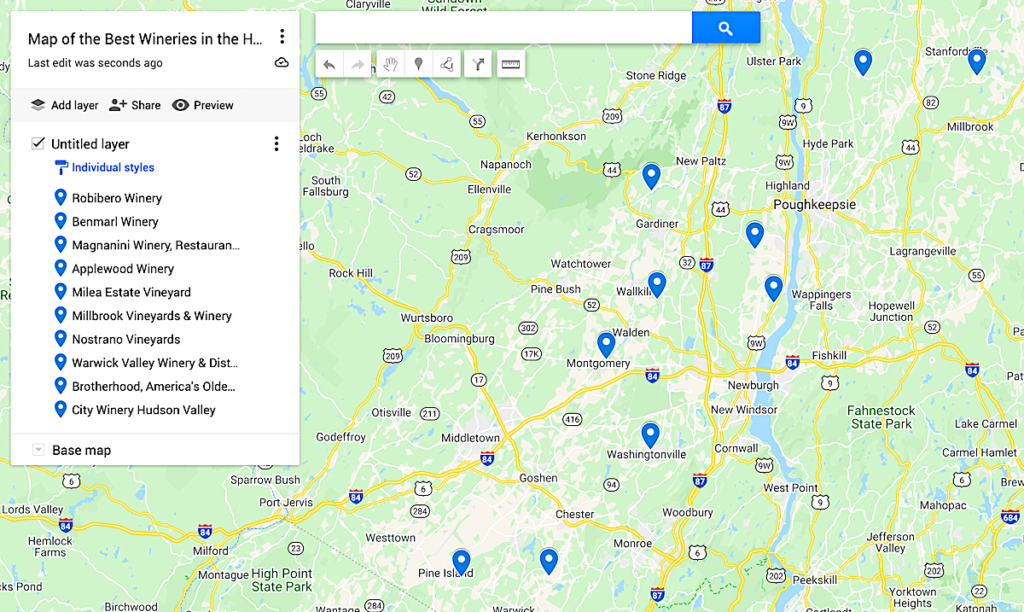 Additional New York Resources You'll Love
There you have it! That just about wraps up this guide to the best wineries in the Hudson Valley and the best Hudson Valley wine tours.
Tell me, did your fave Hudson Valley vineyards make the list? If not then let me know in the comments below!
And if you found this post useful, don't forget to join our email list before pinning this post now so that you can read it again later!