Wondering what the best time to visit NYC is? If so then you've come to the right place, my friend!
After all, I'm a 30+ year New York City resident who knows exactly when you should and should NOT visit the big apple, based on nifty things like weather, your budget, your interests, etc.
So, if you're feeling a little stressed because you're not exactly sure when is the best time to go to NYC then THIS is the guide for you!
Because I'm about to reveal secret insider tips to help you plan the NYC itinerary of your dreams as you use this mega comprehensive guide to learn all about:
The best month to visit New York
The best time of year to visit New York
The best time to go to NYC
The cheapest time to visit NYC
And more!
However, enough chitty chat because I know you're a beyond busy human. Instead, let's swan dive into this guide to the best time of year to visit New York right now!
This post may contain affiliate links. Please see my disclosure for more information. As an Amazon Associate, I earn a small commission from qualifying purchases.
The Best Time to Visit NYC – The Short Answer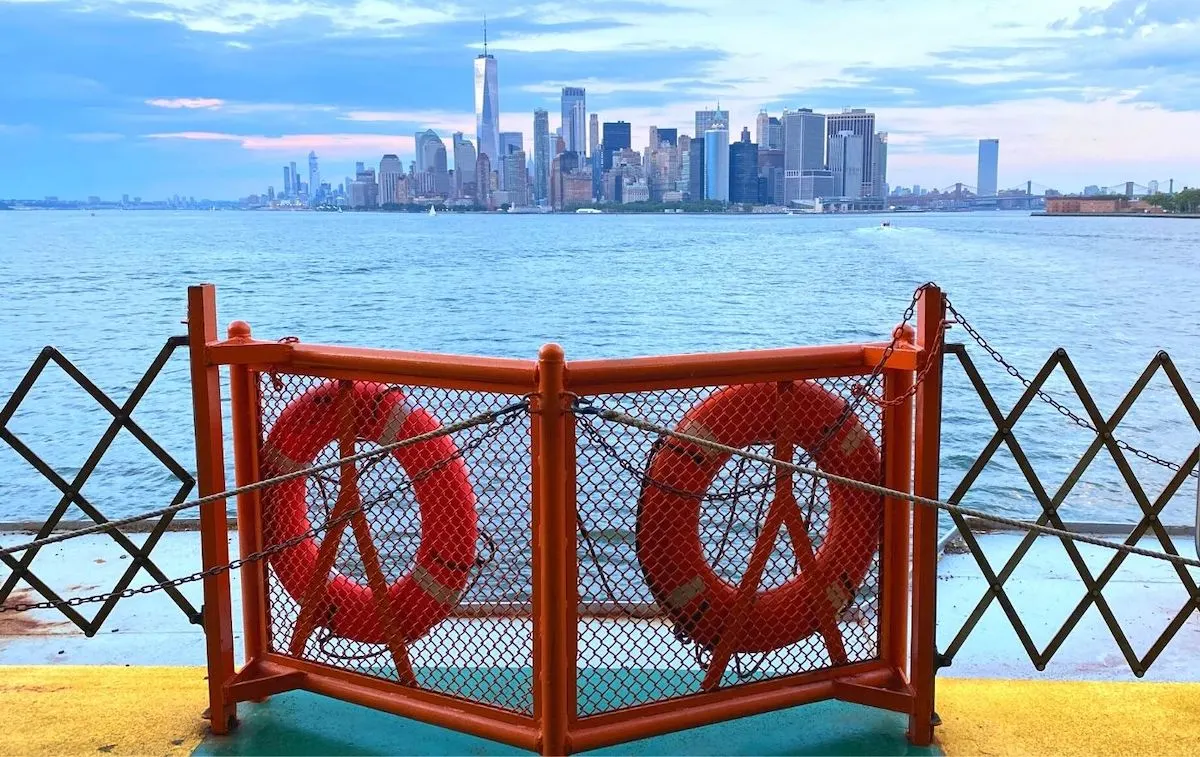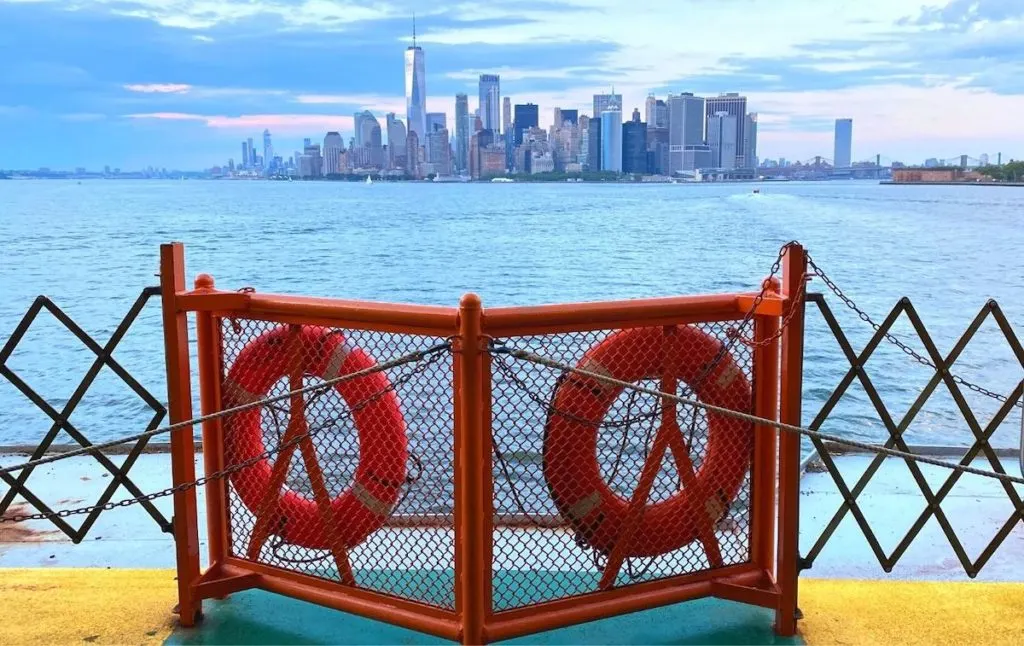 If you're NOT looking for in-depth explanations and just want a quick summary of the best time to visit NYC, then here it is.
Generally speaking, the best time to visit NYC is between April and June or between September and early November. Not only is the weather still warm(ish) and pleasant, but you'll also avoid the intense crowds (and high prices) associated with peak tourist season.
In contrast, the cheapest time to visit NYC is between mid-January and the end of February. Not only are flight and hotel prices super cheap, but there are a ton of great discount events that take place at this time of year, including restaurant week, hotel week, Broadway week, and more.
What is the cheapest month to visit New York?
The cheapest months to visit New York coincide with the low tourist season. So, for those looking to visit New York on a budget, be sure to plan your visit any time between January and March.
See, after the peak holiday season prices drop, on things like hotels and flights into New York City. Plus, in January, you'll still find many Christmas decorations on display, just waiting to be enjoyed.
Another bonus of visiting in January is that the first of two Broadway Weeks kicks off. During this week, you can score two for one tickets to many popular shows. You also won't have to contend with the masses that visit during peak season.
So, you'll find more tickets available to the year's top shows! However, keep in mind that the cheapest month to visit NYC does not mean it's the best time.
In fact, January in NYC is actually the coldest month of the year and routinely sees the most snow. Accordingly, average temperatures include daytime highs of 36.5°F and nighttime lows of 26.1°F.
Therefore, pack plenty of warm clothes if you plan to visit New York during the cheapest month there.
How many days do you need in NYC?
Many locals (me included) will say that even after years of living in the city there are still so many things to do and see! So much so that there is no right answer to how many days you need in New York.
That said, if you're looking for a quick trip, two days in NYC will allow you to see the highlights. However, I recommend at least a four-day NYC itinerary. Within four or five days you'll be able to see the main sights without rushing.
If you have limited time, it's best to plan ahead of time to help maximize your trip. Decide on the top places you want to visit and book your accommodation close to these sights to make the most of your time.
It also helps to book tickets to top attractions well in advance so that you can avoid long lines upon arrival.
What time of the year is best to go to New York?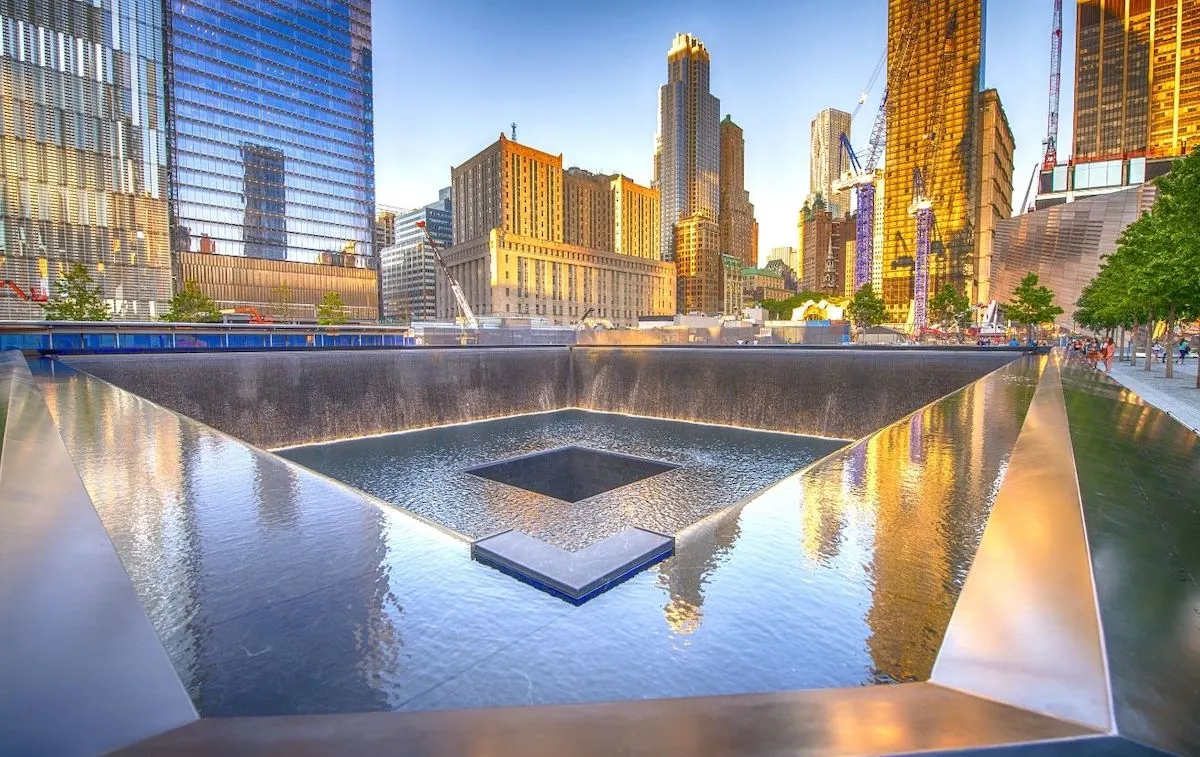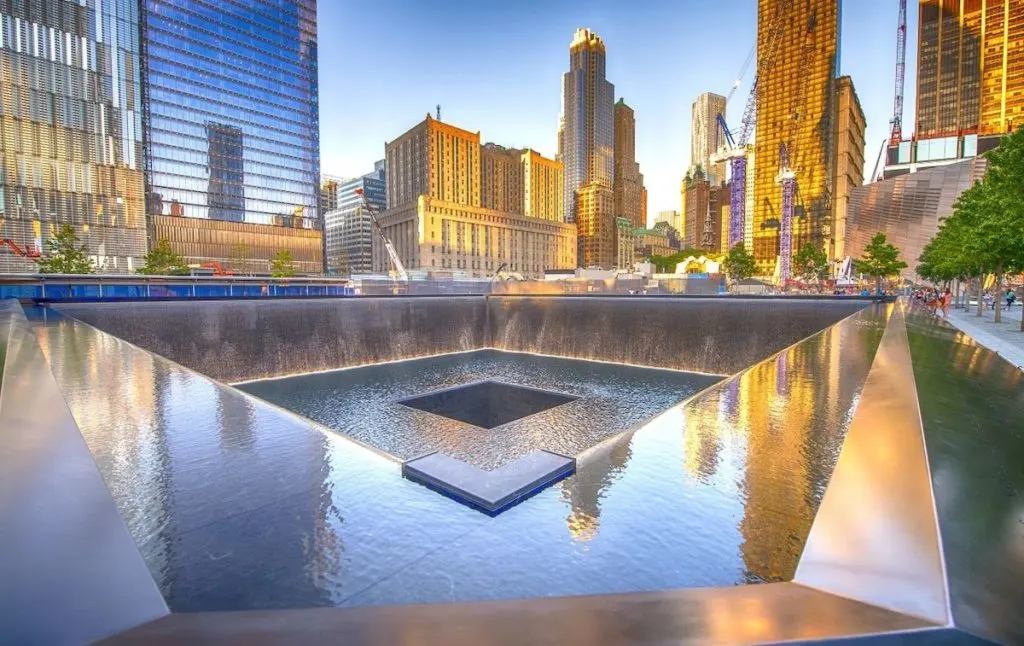 The quick answer is between May and June or September through November. During these times you'll find comfortable weather and the least amount of rain. The icing on the proverbial cake is that it's also not peak season!
Depending on which timeframe you choose, you'll be greeted by either flowers and cherry blossoms or brilliant fall colors.
However, the best time of year to go to New York depends on a variety of factors. In fact, it varies based on what you want to do and see. So, the best time to visit will vary for different people.
I mean, If your goal is to experience holiday displays and New Year's Eve in New York City, then the best time to visit is December. However, if you're looking to explore the city, Central Park, and want comfortable temperatures then the ideal time to visit NYC is in September.
Best Time to Visit NYC for Budget Travelers – January through March are the cheapest months to visit New York City. During this time you'll find a bunch of great deals on flights, hotels, and even Broadway tickets! Winter Restaurant Week also occurs during January and February. This is when many top NYC restaurants offer affordable prix-fixe menus.
Best Time to Visit NYC for Warm Weather – June through August is when you'll find the warmest weather. Whether you're looking to picnic in Central Park or stroll the boardwalk at Coney Island, June, July, and August offer ideal warm and sunny days. It's also a great time to enjoy the best patios at NYC restaurants!
Best Time to Visit NYC for Fall Colors – September through October is prime time to catch the beautiful fall colors in New York! This is when you'll want to visit Central Park, the New York Botanical Gardens, and more. Along with the changing foliage, fall in NYC means comfortable temperatures too.
When is the Best Month to Visit NYC?
As previously mentioned, the best time to visit NYC depends on what you want to get out of your trip. With that said, if you're looking for the best month to visit New York I have a solid choice!
The best month to visit NYC is September. Many locals and visitors alike will concur! And that's mostly because September = mild temperatures.
So, you'll still find the warmth of the sun but the humidity will be waning. Rain and storms are also much less frequent than in the summer.
Plus, visiting in September means you're avoiding the summer vacationers. So, the crowds and wait lines are more manageable. Scoring reservations for top restaurants is also more attainable too.
Plus, it also means the start of fall foliage. Fall in New York means beautiful colors, comfortable temperatures, and more! Plus, there are a ton of fabulous festivals and events that take place in September, including Broadway Week, Queens Night Market, and plenty of sports games to attend!
So, if you're looking for great weather and plenty of things to do then September is the best month to visit New York City!
Pro Tip: Please be aware that September is the start of Hurricane season along the eastern seaboard. Therefore, NYC can get hit by brutal hurricanes/noreasters if the storm comes far enough up the coast.
It's not usually a huge issue but something to consider when figuring out the best time to visit NYC.
Is August a good month to visit NYC?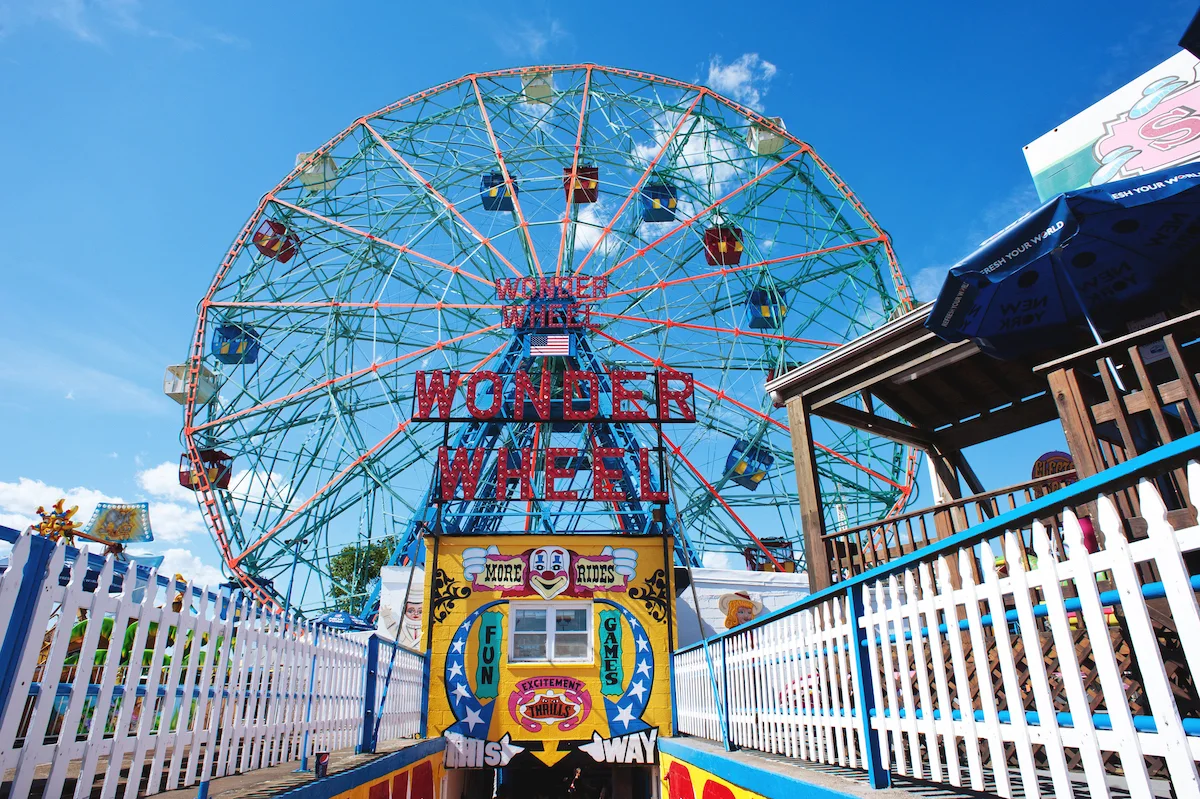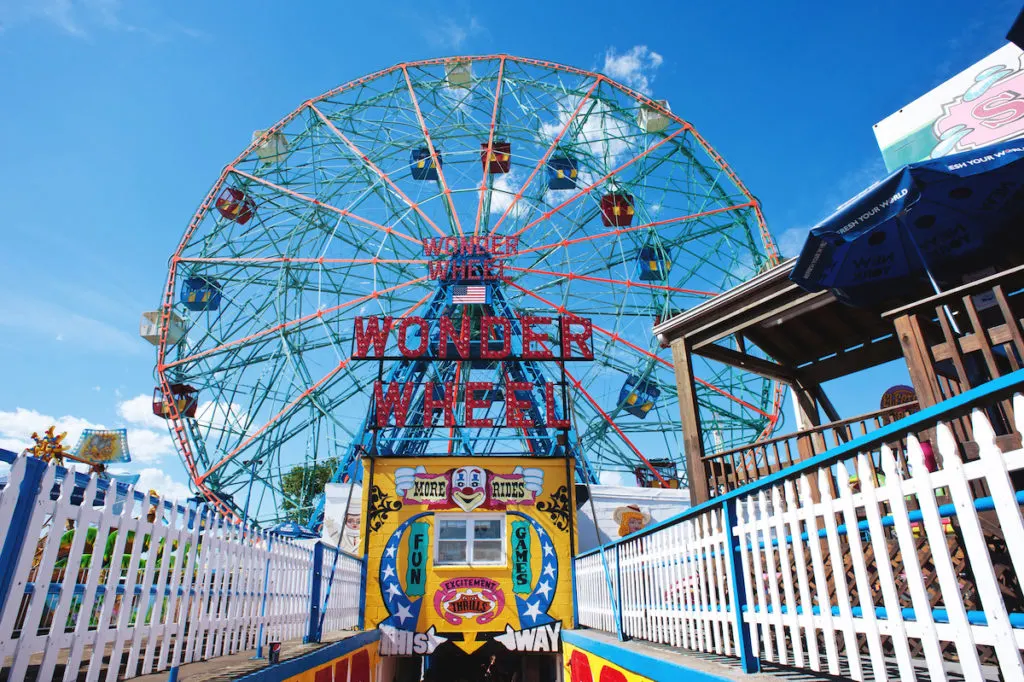 For warm weather and plenty of things to do outdoors, August is a good month to visit.
However, many would argue that it's the worst time to visit NYC! And that's because June through August is peak season, which means prices are higher and crowds are at their most intense.
Plus, with temperatures hitting 84°F and higher, it's also the hottest time to visit. Add in an insane amount of ambient humidity and you have a challenging time to visit NYC.
However, if you don't mind the throngs of people and the heat, then August is perfect! Plenty of outdoor events also take place in August including Shakespeare in the Park, baseball games, and the Bryant Park Film Festival. August is also the perfect time to enjoy a cruise around NYC!
When are Some of the Best Festivals & Events in NYC?
There are hundreds of events and festivals in New York every year. Some are world-famous like the Macy's Thanksgiving Day Parade. Others are more obscure like the annual No Pants Subway Ride.
Therefore, below is a month-by-month breakdown of some of the best events and festivals in NYC. Hopefully this info will help you understand the best time to visit NYC for you.
January – There are plenty of deals to be had in January including Restaurant Week and Broadway Week. It's also when you can enjoy the Winter Jazzfest.
February – The winter edition of Restaurant Week continues into February. There's also New York Fashion Week, the Lunar New Year Parade & Festival as well as Chinatown's Firecracker Ceremony.
March – Enjoy the oldest parade in New York City in March! The St. Patrick's Day Parade is an over 250-year-old annual celebration that marches up Fifth Avenue.
April – The Easter Parade takes place along Fifth Avenue and is filled with floats, folks in fancy hats, and fun for the whole family. Other events include the Mets and Yankees openers and the Cherry Blossom Festival at Brooklyn Botanic Garden.
May – Foodies will love the Ninth Avenue International Food Festival that takes place in Hell's Kitchen. Summer on the Hudson and SummerStage in Central Park also kick-off.
June – Throughout June and July you can experience Shakespeare in the Park. These amazing and free theater performances take place in Central Park. Museum Mile Festival is a great time to visit the best museums in NYC for free!
July – Celebrate Independence Day in NYC with Macy's incredible fireworks show. Other notable events like Broadway in Bryant Park and Summer at Lincoln Center begin.
August – US Open Tennis is the big draw in August. However, other festivals include Charlie Parker Jazz Festival and Hong Kong Dragon Boat Festival.
September – The next New York Fashion Week takes place in September and showcases spring and summer styles. There's also The Armory Show, Feast of San Gennaro in Little Italy, as well as memorial concerts for 9/11.
October – One of the quirkiest events taking place in October is New York Comic Con! The Rangers, Knicks, and Nets openers are also top attractions. The Village Halloween Parade is a must for those looking for some costume fun!
November – The holiday season in NYC begins to kick off with the Radio City Christmas Spectacular and the Macy's Thanksgiving Day Parade.
December – Christmas in NYC is in full swing with Christmas markets and holiday lights. Quite possibly the biggest event in the city is the notorious New Year's Eve at Times Square! Along with a host of performances and fireworks comes the famous ball drop at midnight.
Is NYC Expensive to Visit?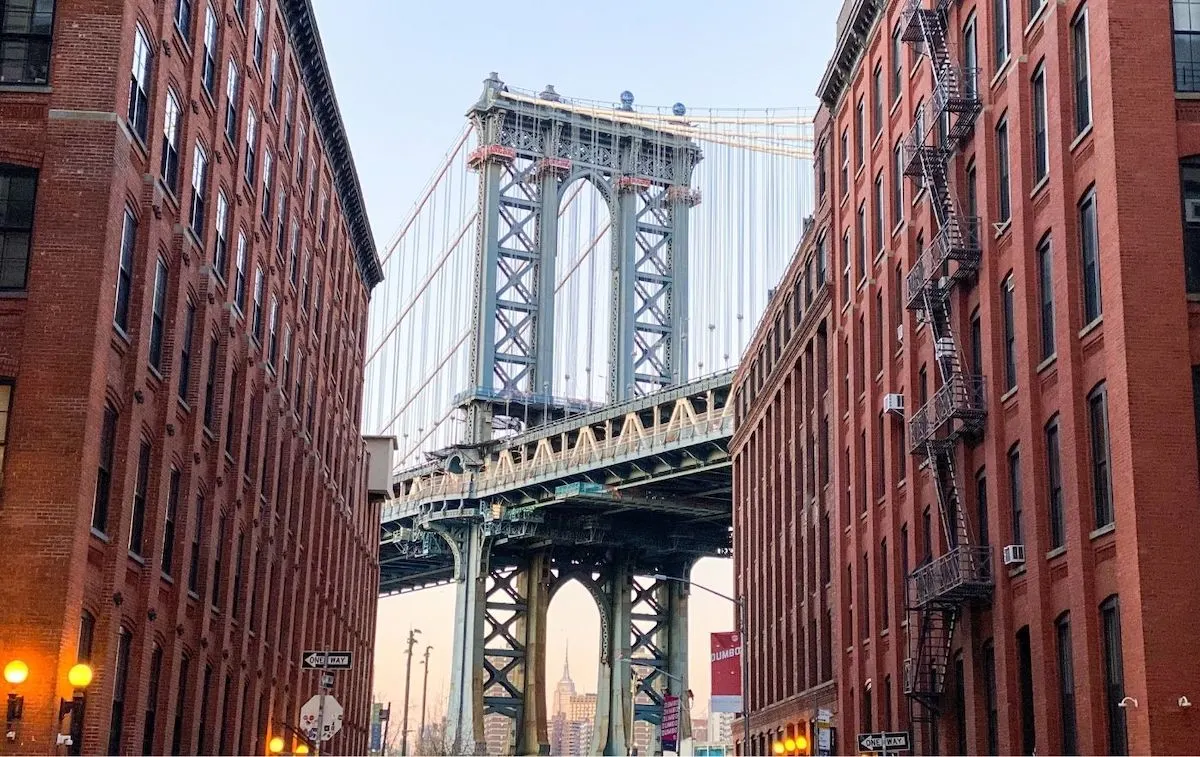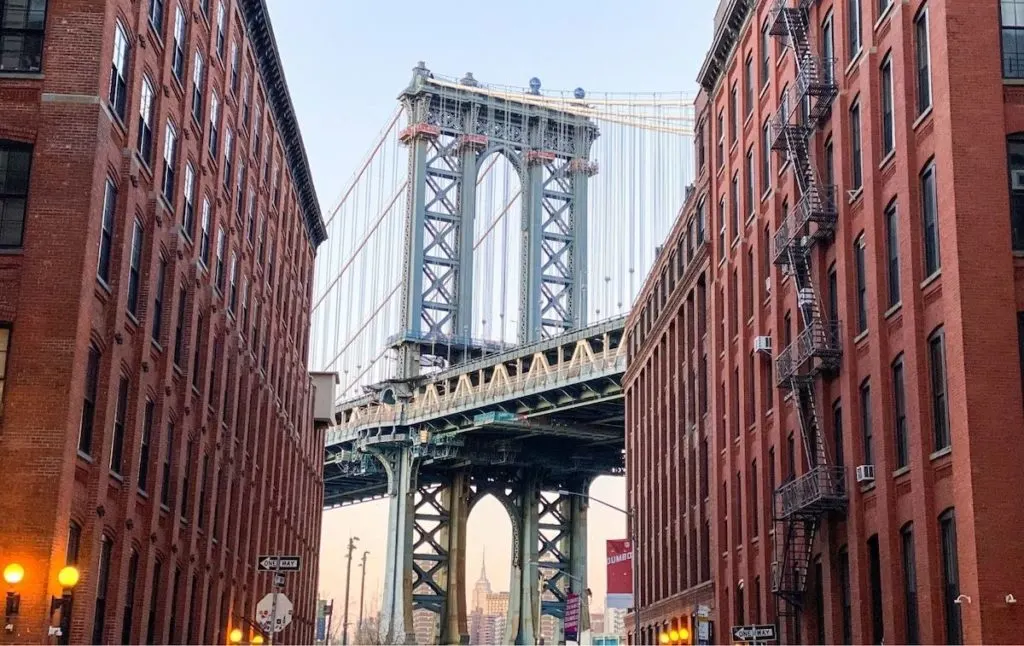 Yes. There's no denying that NYC is an expensive place to visit.
With hotels in Manhattan ranging from $200 and up to $1,500 per night it can be overwhelming. However, the average cost for a one-week New York City vacation is roughly $1600 per person.
One thing to remember is that the cost of a NYC trip can be as little or as high as you want! If you want to stay at luxury hotels, dine at top restaurants, and see all the sights, it will be expensive.
Yet, for those looking for a cheaper vacation, there are plenty of ways to shave off spending. You can visit during the low season when prices are more affordable. Consider dining at budget-friendly restaurants where you'll find meals for under $15. Plus, there's a long list of free things to do in NYC!
When Is The Rainy Season In NYC?
NYC has a 5 month long wet season which could be called its rainy season. Usually this starts off around the end of March and winds up somewhere mid August. The wettest time of the year however is bang in the middle of June, so if you are visiting during this time of the year make sure that you come equipped with rainwear.
It is also interesting to note that by default NYC is a wet city. That means that you can expect the heavens to open and drop a bucket of water on you at almost any time of the year.
January, February, September and October are generally exceptions to this rule. With global warming however things aren't as predictable as they used to be. Despite this, if you are looking for the best time to visit NYC without rain, you are safer off visiting during these months.
Honestly, it is always best to use water resistant items when traveling the city. That way neither you nor your belongings get wet during the event of a downpour. Don't worry about it too much though. If you have reached NYC without rain gear, you'll find that there are numerous great cafes in the city that you can chill in while the storm clears.
What Are The Busiest Times Of The Year In NYC
The busiest time of the year in NYC is during summer. The warmer temperatures make it the perfect time to explore the city and that draws in people from across the country and even the world. I mean at the end of the day, NYC is a pretty epic city. If you are going to visit it, you may as well head to it at the best time to visit NYC.
The downside to the great weather is that the queues for all the attractions are insanely long. The usually crowded city is bursting at the seams and the cost of accommodation skyrockets!
Winter is also another busy time in NYC. This is because November and December draw in crowds for both Thanksgiving and Christmas. Yes! We can't forget about the New Year's countdown at Times Square too! That is another event that everyone wants to experience firsthand.
Additional New York Resources You'll Love
There you have it! That just about wraps up this guide to the best time to visit NYC.
And if you found this post about the best time to visit New York City useful, don't forget to join our email list before pinning this post now so that you can read it again later!