As a 30+ year local New Yorker, I know how important it is to get away from the overwhelming stresses of everyday life and become a part of one of the best yoga retreats in New York.
After all, each of one these amazing experiences centers around wellness and well-being. Therefore, all of the top yoga retreats in New York that are listed here will bring you into the quiet solitude of the mountains.
This way, you can quickly and easily reconnect with yourself through yoga while enjoying the grandeur of the stunning landscapes that surround you.
So, get away from the chaos of the city and enjoy a wide variety of meditation classes, world-class spa treatments, nourishing gourmet meals, and wellness programs when you book one of the best yoga retreats in New York.
This post may contain affiliate links. Please see my disclosure for more information. As an Amazon Associate, I earn a small commission from qualifying purchases.
Best Yoga Retreats in New York
1. Streamside Yoga Retreat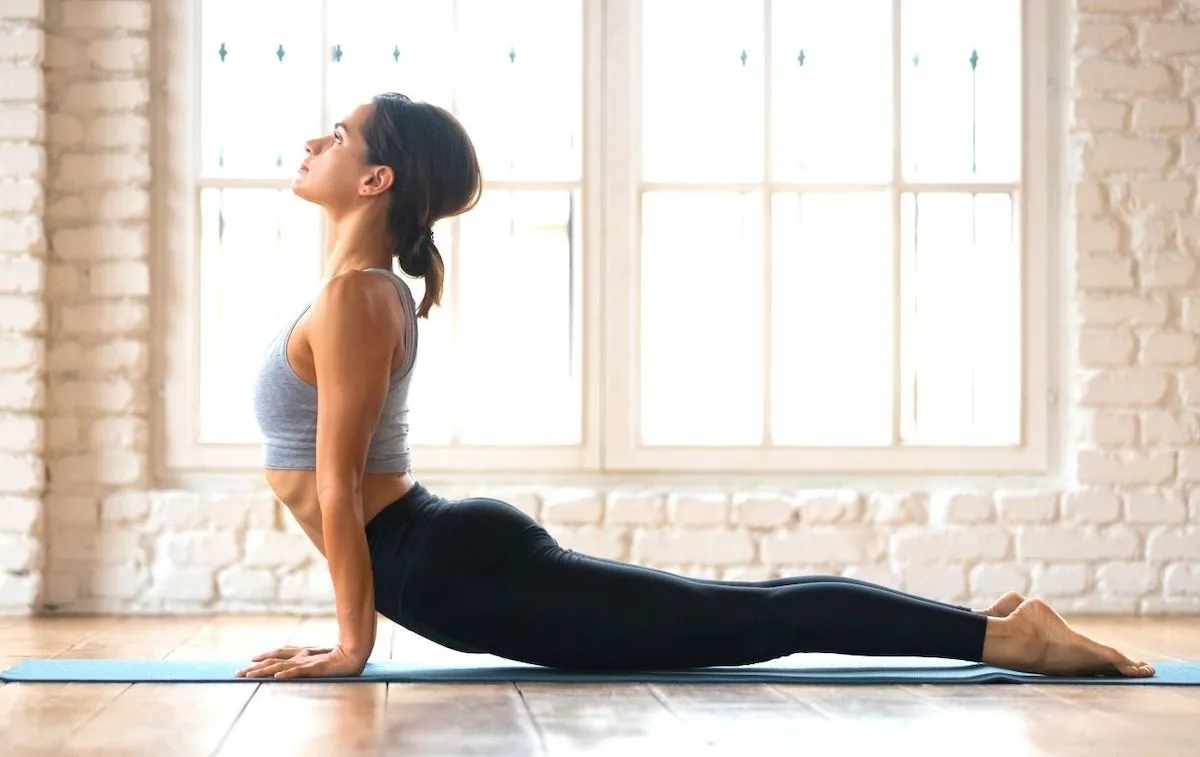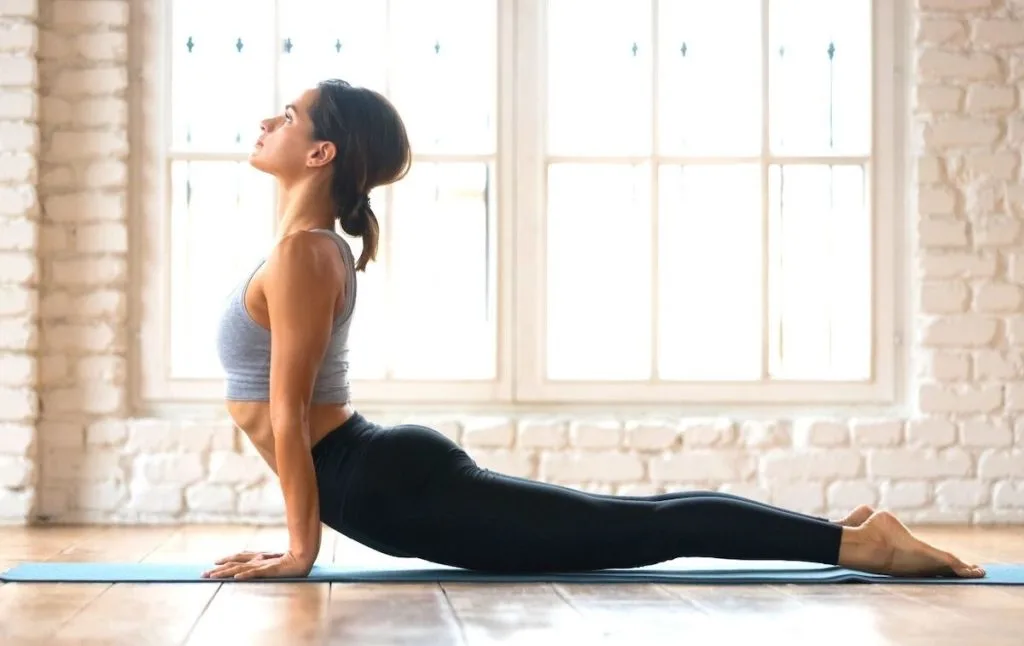 Looking for one of the all-time best yoga retreats in New York? If so then give this 4 Day Streamside Yoga Retreat in the Catskills a try!
After all, this luxurious 4-day, a 3-night getaway with Streamside Yoga sits near Tremperkill Stream in stunning, Andes, New York.
Therefore, you'll be able to experience the Western Catskills like never before as you enhance your practice of Hatha yoga with fellow yogis of all abilities.
Plus, once your morning and afternoon yoga sessions have ended, you are welcome to go on a refreshing hike in the Catskills before enjoying an amazing yoga Nidra chakra balancing sound bath.
Address: 506 Main St, Andes, NY 13731
Hours: 4 days and 3 nights.
Price: Starts at $550 per person for 4 days and 3 nights.
2. Honor's Haven Retreat and Conference Center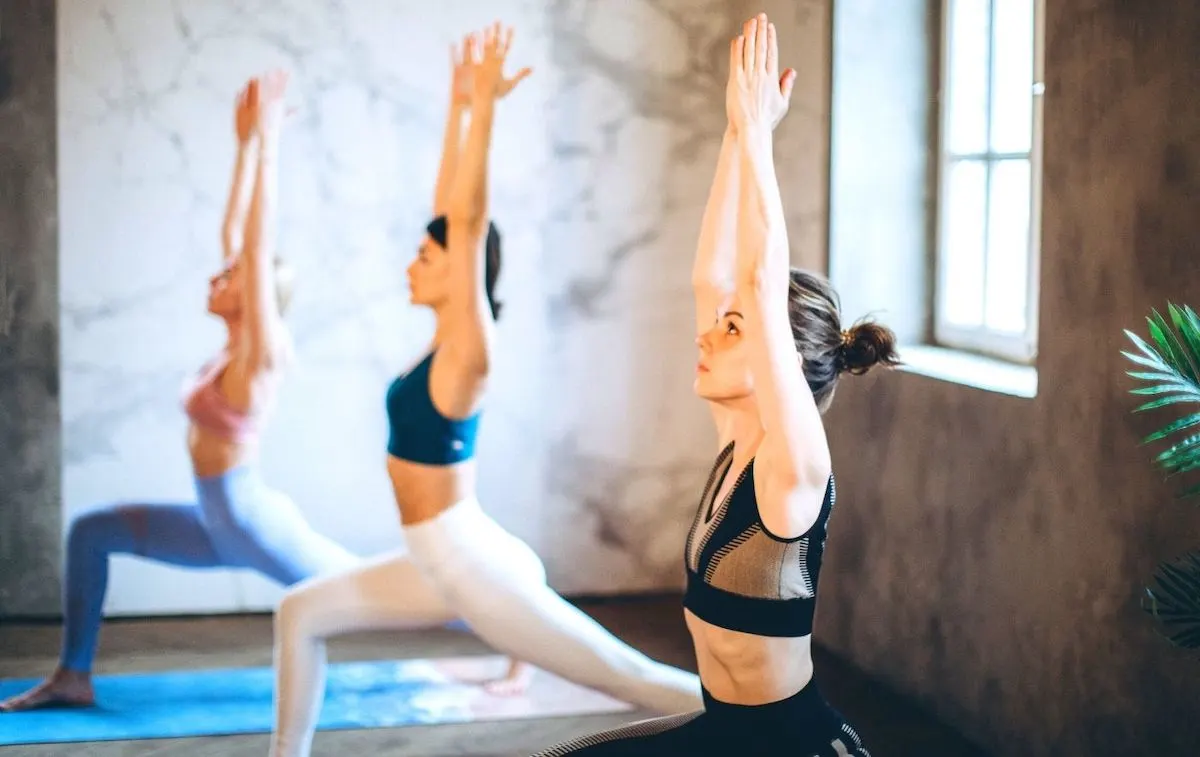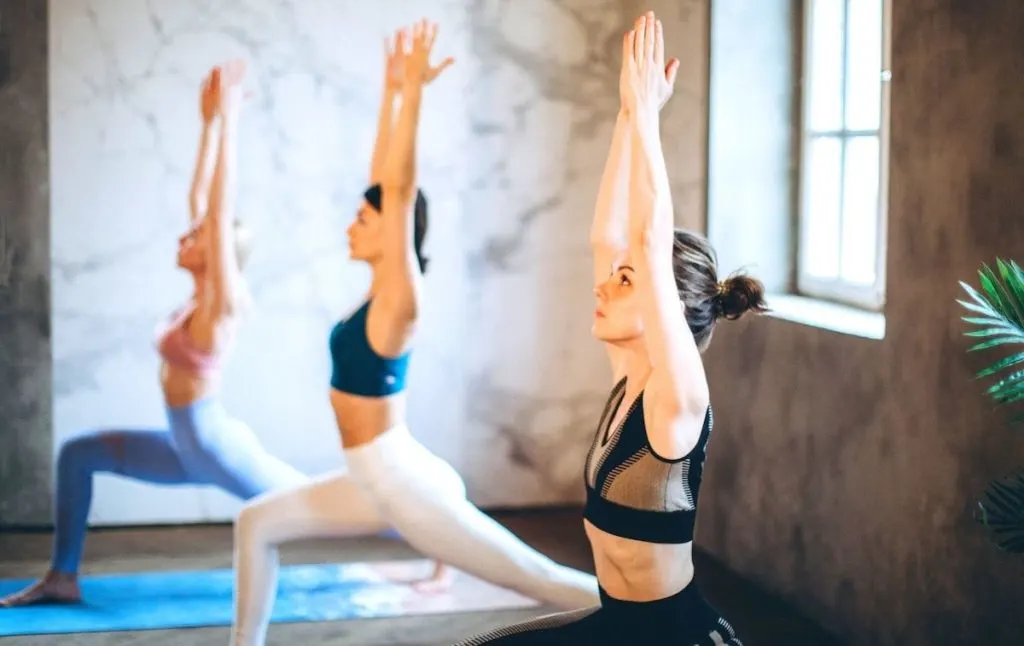 Easily one of the most popular yoga retreats in the entire USA, this aptly named 3 Day Catskills 'Relax & Refresh' Getaway at Honor's Haven Retreat and Conference Center in Ellenville is an obvious choice for one of the best yoga retreats in New York.
Not only do participants get to enjoy restorative, transformative, and alignment styles of yoga, but this retreat is open to participants of all skill levels – creating a one-of-a-kind, fully restorative experience in the Catskill Mountains.
So, throughout the course of three days and two nights, try classes focused on relaxation, Tai Chi, Qigong, and mind-body Ki-Energy stretching before taking a low-key hike to the Stairway to Heaven waterfall.
Afterward, enjoy complimentary access to all of the spa's indoor pools and outdoor facilities before expanding your knowledge about stress and wellness at one of their informative workshops.
Address: 1195 Arrowhead rd. Ellenville New York, USA
Hours: 3 days and 2 nights
Price: Starts at $690 per person for a single private room.
3. The iHart Home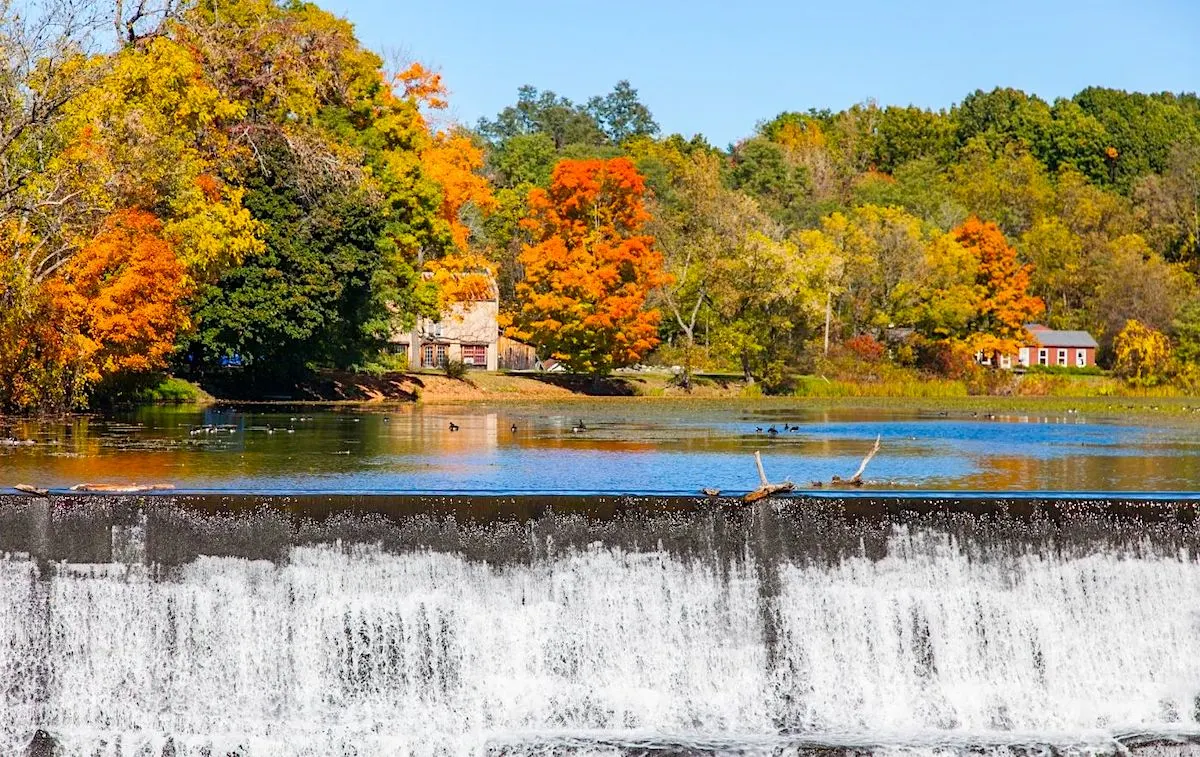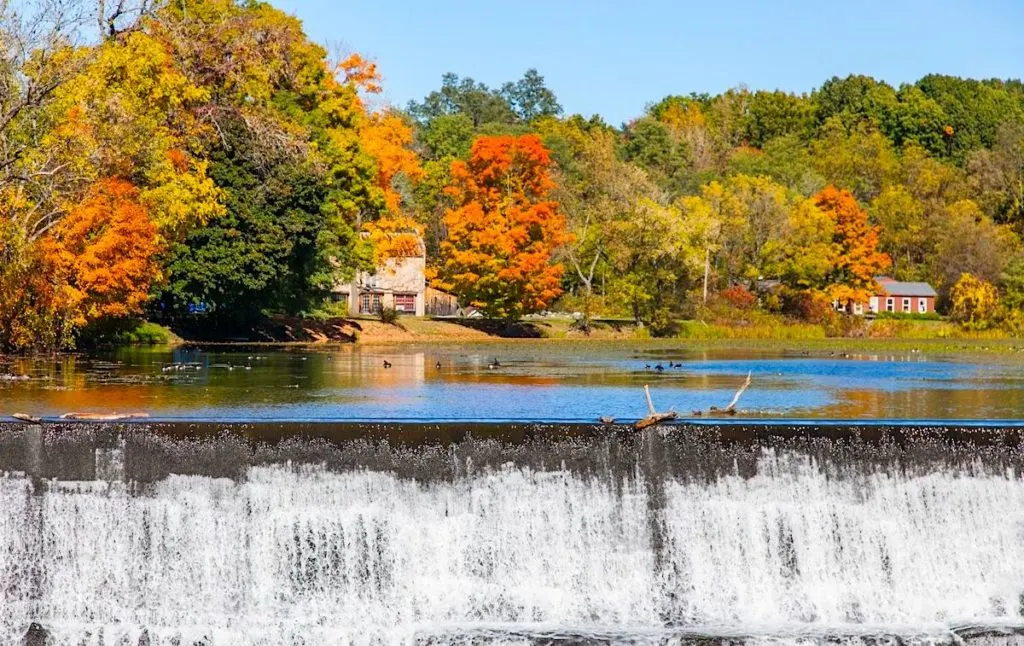 Looking for one of the best yoga retreats in New York that makes for a slightly longer getaway? If so then try this, "Five Days and The Five Elements Healing Retreat" for women in Dutchess County.
It's a unique, healing retreat that centers on the needs of solo female travelers. It's also held at the IHart Home in Wappingers Falls (near Poughkeepsie) and features yoga classes taught by Sara Hart, of IHart Lenns, that go beyond asana.
So, after indulging in two complementary vegetarian meals per day, enjoy a wide variety of yoga immersions, guided meditations, and walking cultural tours, like the best walking tours in Brooklyn
Also on offer are special classes run by Drew Campbell, of the Artemis Audio Ayurveda, that center on immersive experiences that use sound to help balance your mind and body.
And since you're in Wappingers, don't forget to check out some of the best all-inclusive resorts in New York too.
Address: 52 Fenmore Dr, Wappingers Falls, 12590 New York, USA
Hours: 5 days and 4 nights
Price: Starts at $1200 per person.
4. 6 day Retreat with Land Yoga at Turquoise Barn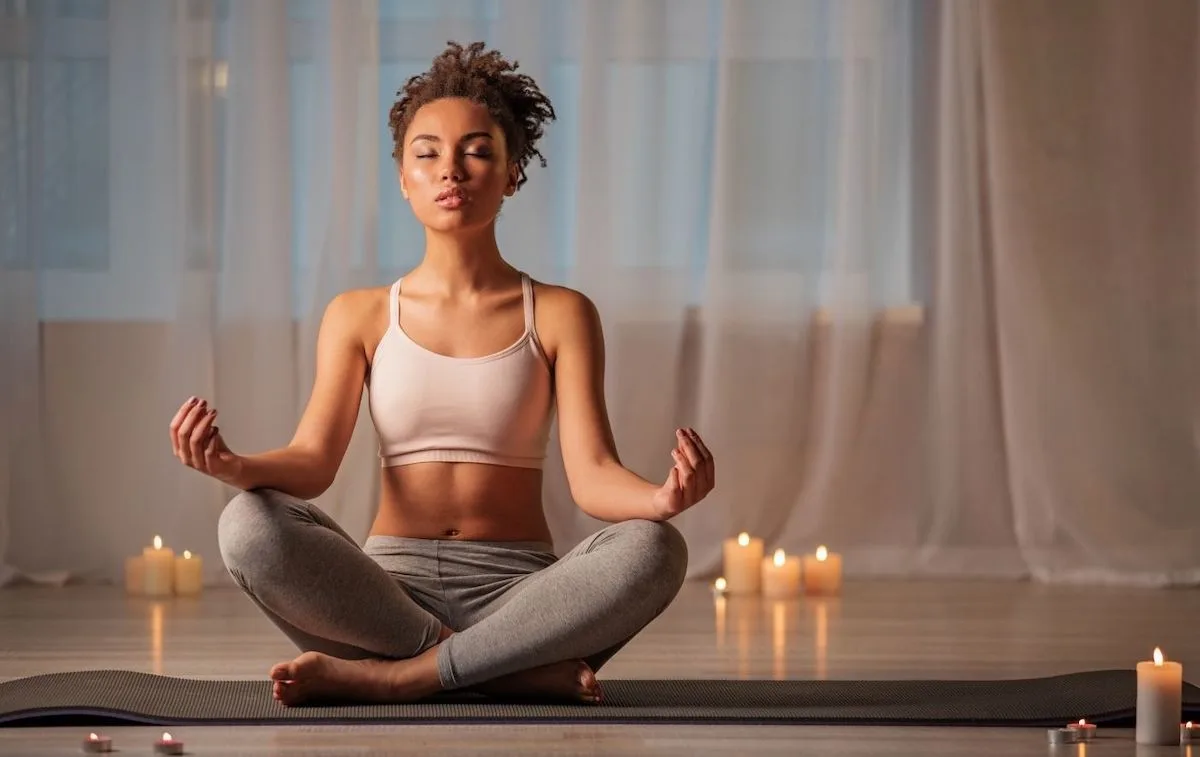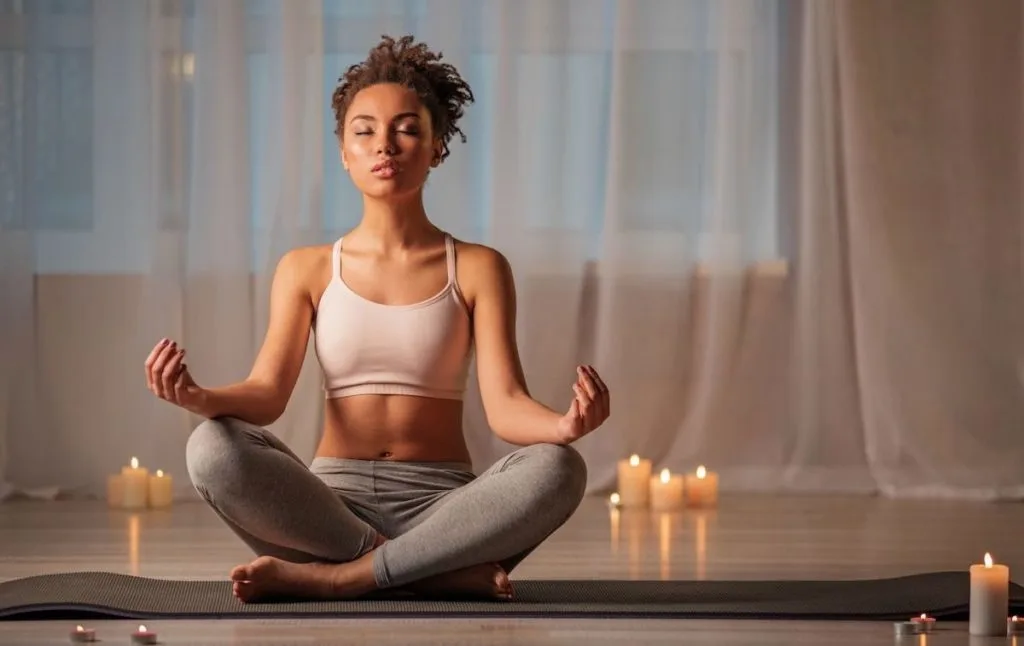 Hosted by Land Yoga, this "6-Day Spring Cleanse, Yoga and Meditation Holiday" is held inside the stunning Turquoise Barn in Bloomville, NY.
So, after taking in the ethereal beauty of greater Delaware County, awaken your senses and embrace the healing power of nature during a 6-day event that is perfect for yogis of varying skill levels.
Highlights include six glorious days filled with classes centered on restorative and ashtanga styles of yoga that are set against the stunning backdrop of the western Catskills.
Then, once you're feeling fully aligned, engage in daily meditation classes and various lectures, workshops, and outdoor activities too.
Then, when you feel a bit hungry, enjoy an incredible selection of fresh and nourishing foods that are served to you dally for both brunch and dinner.
Address: 8052 Co Road 18, Bloomville, Kortright, Delaware County, New York
Hours: 6 days and 5 nights
Price: Starts at $949 per person.
5. 3 Day 'Relationship Healing' Yoga Retreat in the Catskills (also at Honor's Haven Retreat and Conference Center)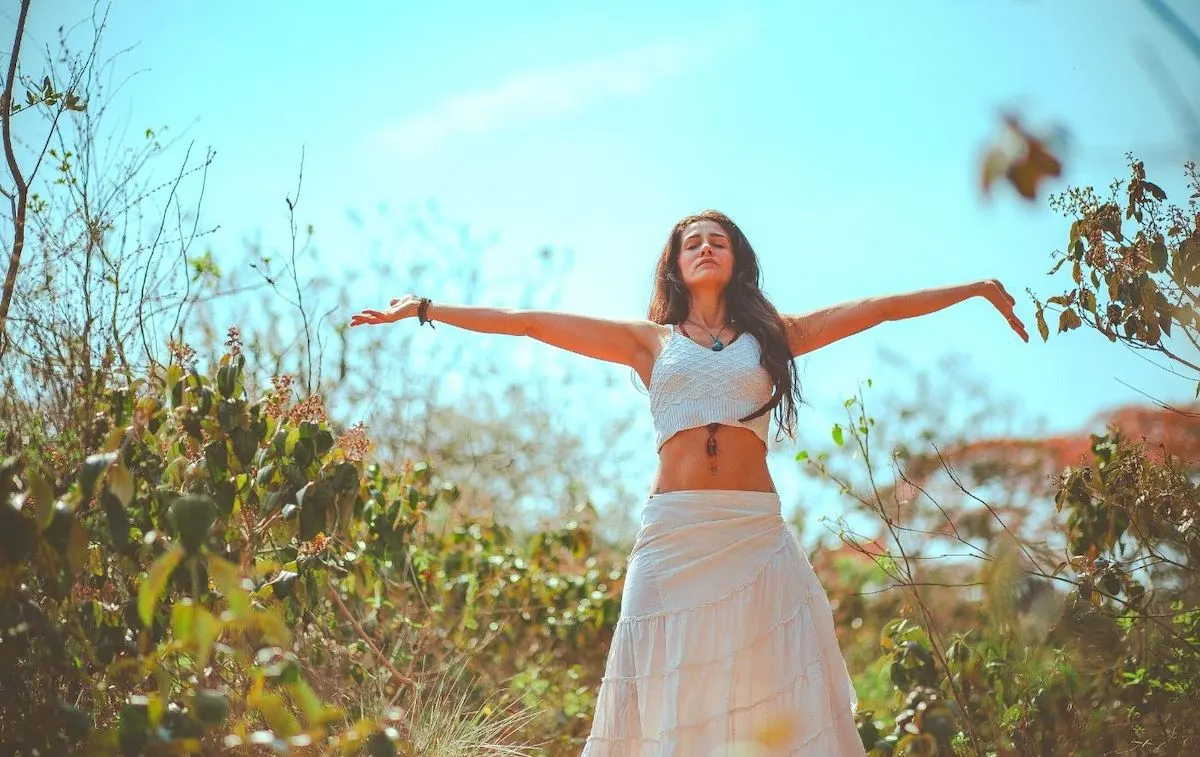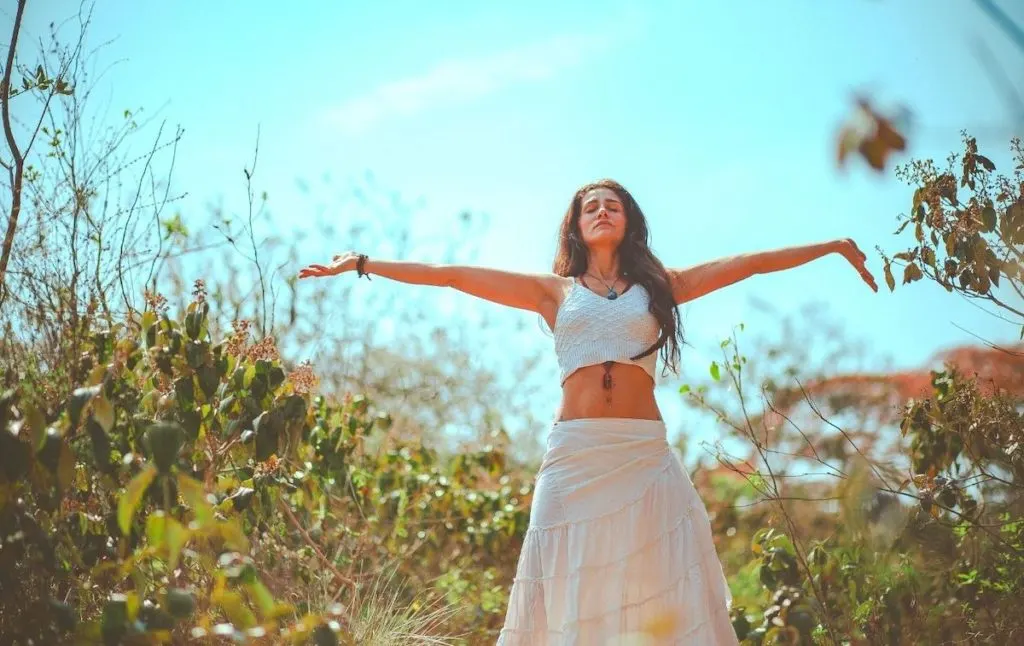 If you want to nurture and heal the relationship you have with your significant other then give this "3 Day 'Relationship Healing' Yoga Retreat" a try.
Because like some of the other best yoga retreats in New York on this list, this amazing 3 day, 2-night experience is held at the fantastic Honor's Haven Retreat and Conference Center in Ellenville.
It also takes you on a unique, transformative journey as you and your partner seek to reignite your emotional, spiritual, and physical connection to one another.
So, start by getting to know your inner child and by examining your past so that you can better understand how it is limiting your current relationships.
Next, spiritual professionals will guide you through a series of Hatha yoga classes, wellness workshops, Tai-Chi/Qi-Gong classes, mind-body Ki-Energy stretching/relaxation classes, and even take you on a refreshing hike to a stunning., 50-foot tall waterfall.
You'll also receive hands-on guidance from professionals in the art of holistic wellness throughout your stay and can enjoy all on-site amenities, as well as complimentary meals.
Address: 1195 Arrowhead Road, Ellenville, New York 12428,
Hours: 3 days, 2 nights.
Price: Starts at $1,090 per person or $1,770 per couple.
6. The Chi Hive Studio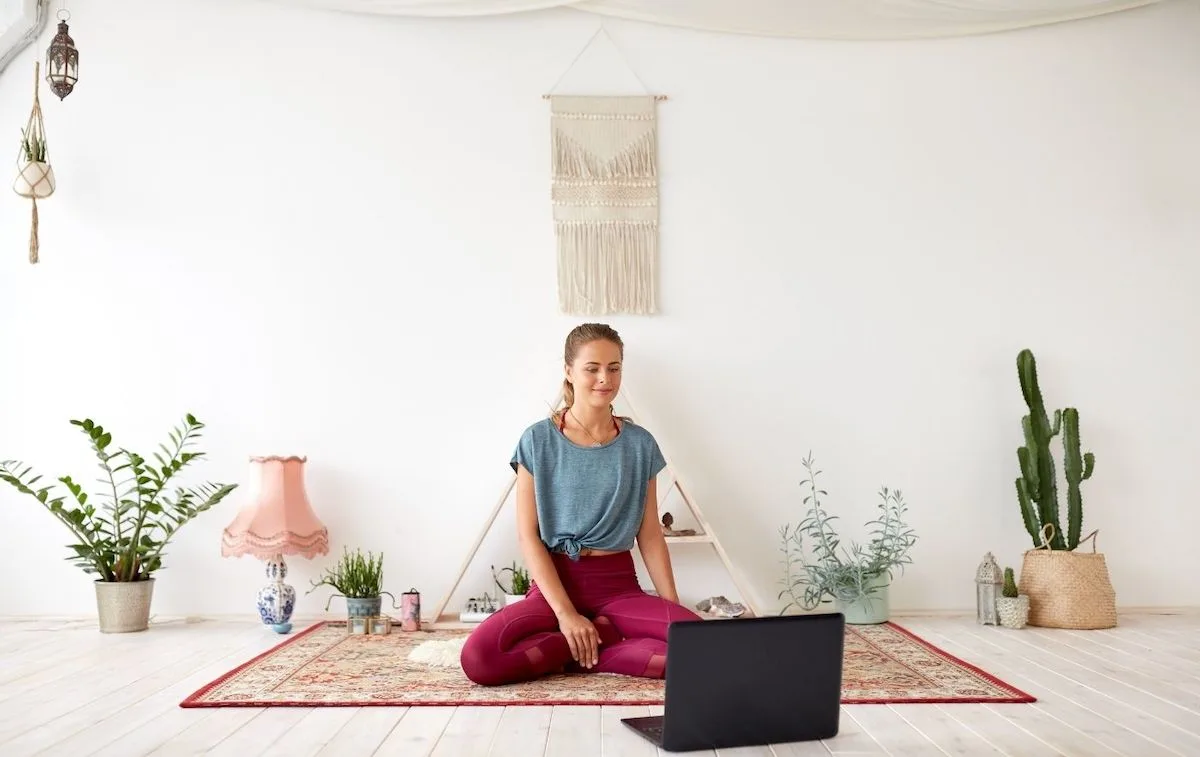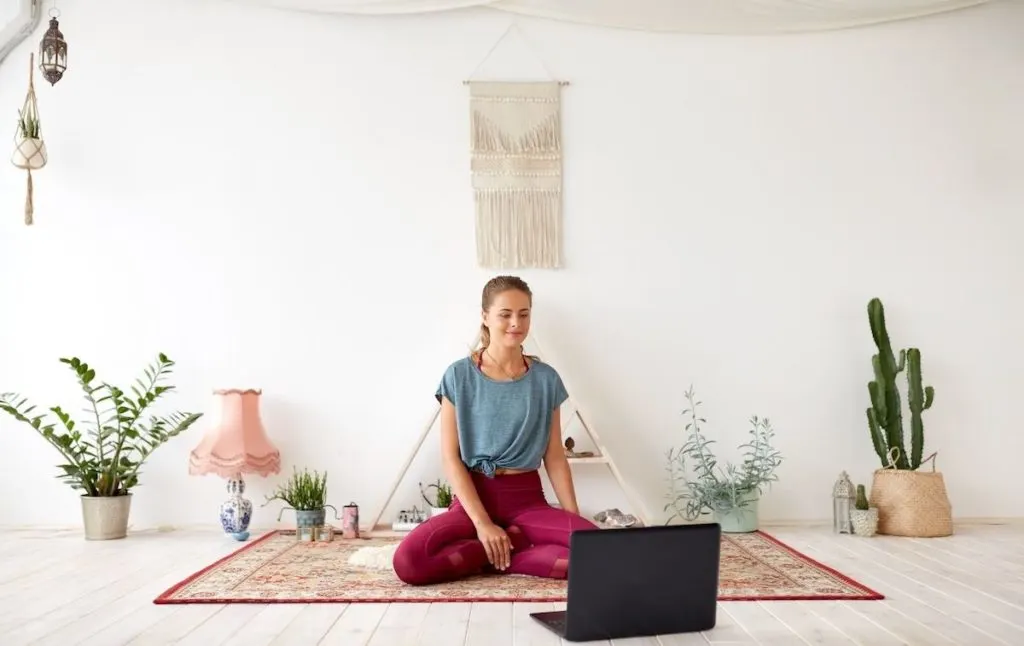 What I love about this list of the best yoga retreats in New York is that they are about as varied as the spiritual journey itself.
Because guess what? There is no WRONG way to attain enlightenment since spirituality is about as varied as the people living on this planet.
And one great place to enjoy this epic journey is none other than Chi Hive Studio in Narrowsburg. It quietly sits in the western Catskills and features a yoga vacation with an emphasis on posing and perfecting your form.
So, head one over to their studio and downward dog it up with all your fellow yogis since classes welcome participants of all ages and create a fun and welcoming environment that is centered around community and welcoming all people, regardless of your background and level of training.
And, if you want to branch out and try something new, classes are also available that focus on fun practices like aerial arts, meditation, dance, and so much more.
Then, after your session is over, relax with a cup of tea before meeting with fellow attendees or exploring some of the other amazing yoga studios in New York.
Pro Tip: This is one of those studios that are great for kids and families.
Address: 22 Main St. Right Side, Narrowsburg, NY 12764
Hours: Open Monday from 8:30 am to 8:00 pm, Tuesday from 9:00 am to 6:30 pm, Wednesday from 9:30 am to 8:00 pm, Thursday from 10:00 am to 8:00 pm, Friday from 9:30 am to 7:30 pm, Saturday from 8:30 am to 5:00 pm, and Sunday from 8:00 am to 5:00 pm.
Price: Classes start at $18.00 each.
7. Skylake Retreat Center
Also located in the Catskills, Skylake Retreat Center can be found in Windsor and has one of the best yoga retreats in New York that places an emphasis on meditation and the practice of mindfulness.
And that's super helpful since mindfulness and meditation are two important, highly neglected practices that work to channel balance, peace, and serenity into your life.
So, if you want to leave the stress of everyday life behind then head to their Shambhala mediation and retreat center.
In fact, it was first started by Chögyam Trungpa Rinpoche and is a quiet place nestled near the Shawangunk Mountains where you can hike through Mohonk Preserve, practice meditation, and take in the awesome beauty of the pine forests around you.
Pro Tip: This is one of the best yoga retreats in New York that offers walk-in meditation classes to the public every Sunday from 10:00 am to 12:00 pm.
Address: 22 Hillcrest Lane, Rosendale, NY 12472
Hours: Varies so see their website for specific retreat info.
Price: Varies
8. Peaceful Village Learning and Retreat Center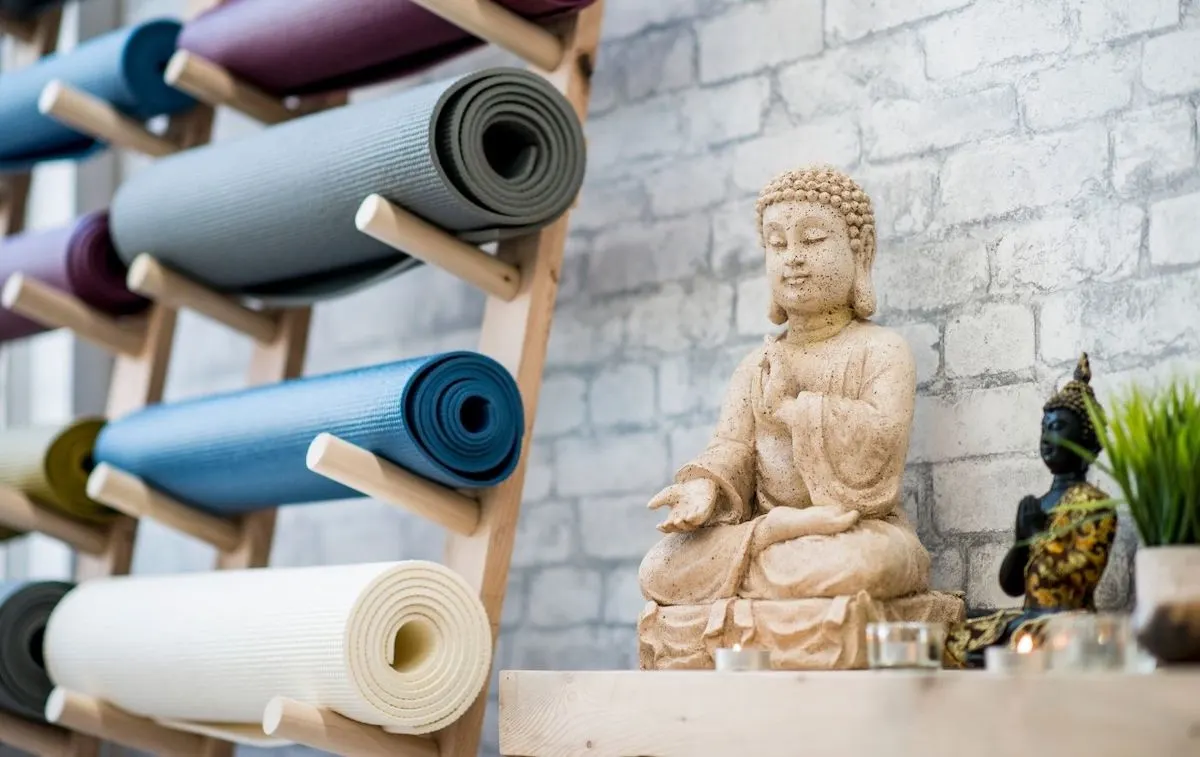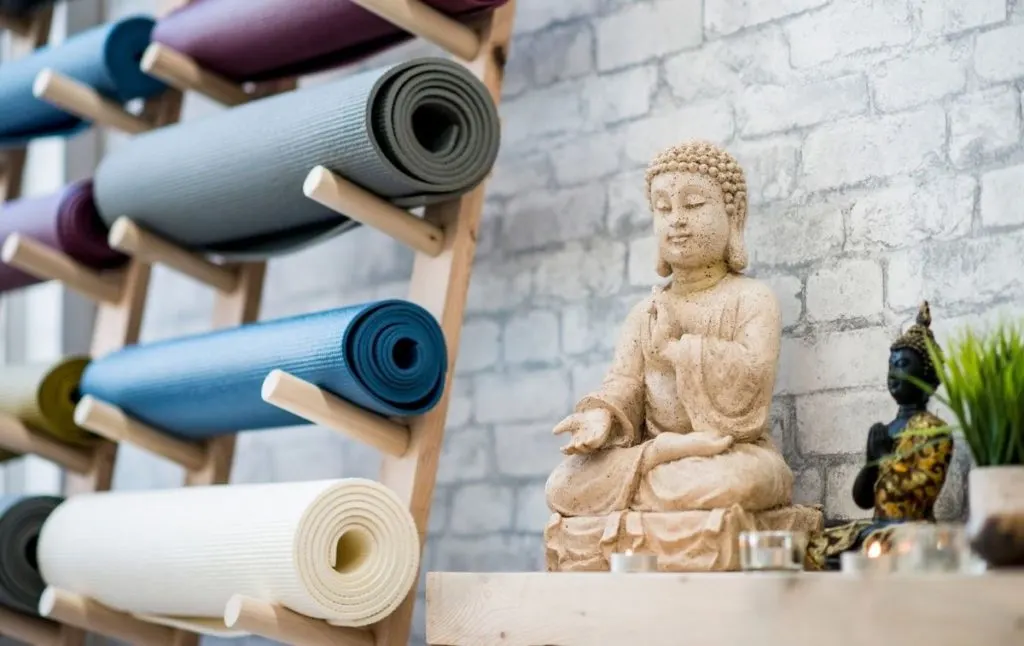 For over 20 years, this non-for-profit organization has been running some of the best yoga retreats in New York. And that makes sense since this facility is run by volunteers who are dedicated to helping people enhance their spirituality through the practice of meditation and yoga.
​So, head to Hunter Mountain and spend the night in one of six different Peace Village Lodges that are spread out across 300-acres of land. All of their 118 different rooms come outfitted with private bathrooms and air-conditioning for your convenience.
Then, when you're ready, visit the Peace Park or the on-site greenhouse after experiencing the world-class teachings of Brahma Kumaris World Spiritual University.
After all, this organization runs the facility and currently operates 800 additional centers that are scattered throughout 120 countries.
Plus, permanent residents and volunteers are always on-site and happy to guide you as you strive to expand your personal awareness.
.Address: 5197 Route 23A, Haines Falls, NY 12436
Hours: Open daily from 7:30 am to 7:00 pm.
Price: Varies
9. Menla Retreat and Spa
Centered on 325-acres of land that is surrounded by the pristine Catskill Forest Preserve, Menla Retreat and Spa is a Tibetan-inspired oasis of tranquility that hosts a wide variety of spiritual/wellness retreats that include some of the best yoga retreats in New York.
Therefore, regardless of whether you're looking for a weekend or week-long retreat that focuses on shamanism, the sacred feminine, conscious dying, addiction recovery, yoga, Buddhism, and holistic health, this facility has the perfect retreat for you.
So, if you're looking for an experience that features premium shared and private accommodations that are perfectly complemented by exquisite meals prepared for you by a gourmet chef, then this is the place for you.
After all, guests are welcome to use the on-site yoga studio, wellness spa (aka the highly-rated Dewa Spa), and meditation sanctuary to satisfy all their spiritual needs.
Then, when you're feeling relaxed, be sure to take part in many swimming, tennis, and hiking opportunities in the area.
Address: 375 Pantherkill Road, P.O. Box 70 Phoenicia, NY 12464
Hours: Varies by retreat so see their website for more info.
Price: Varies
10. YO1 Wellness Center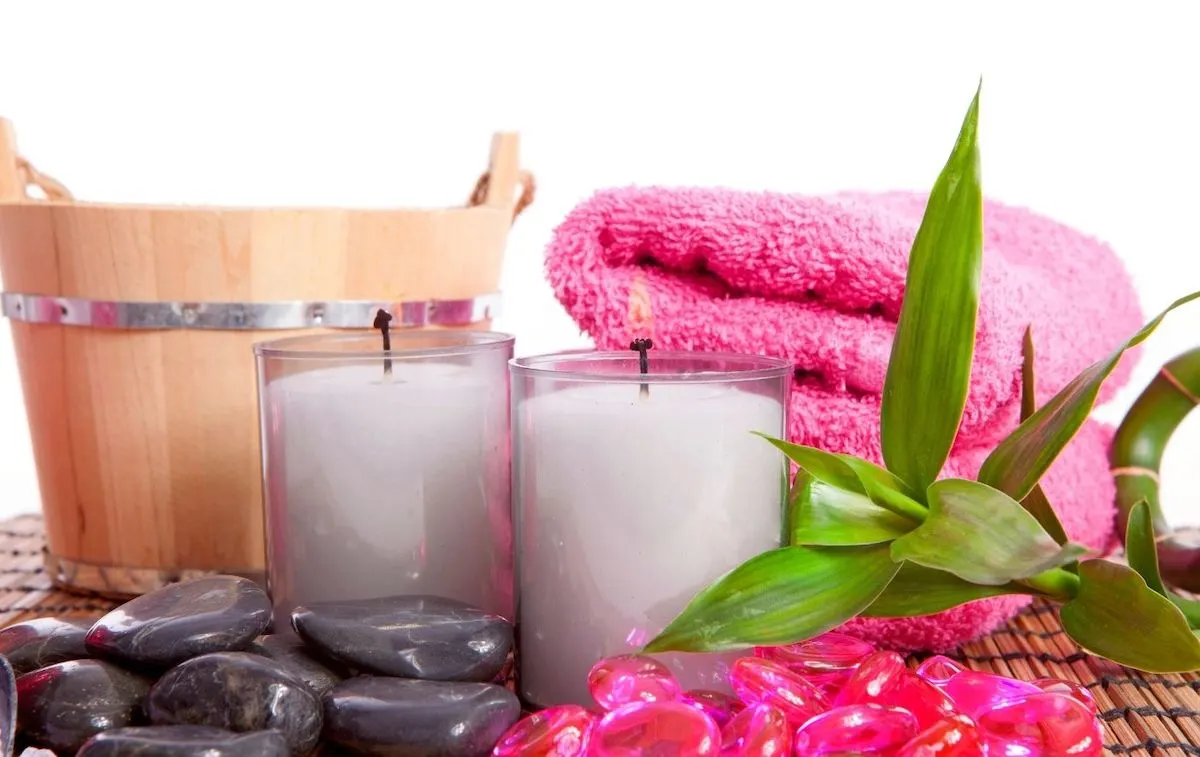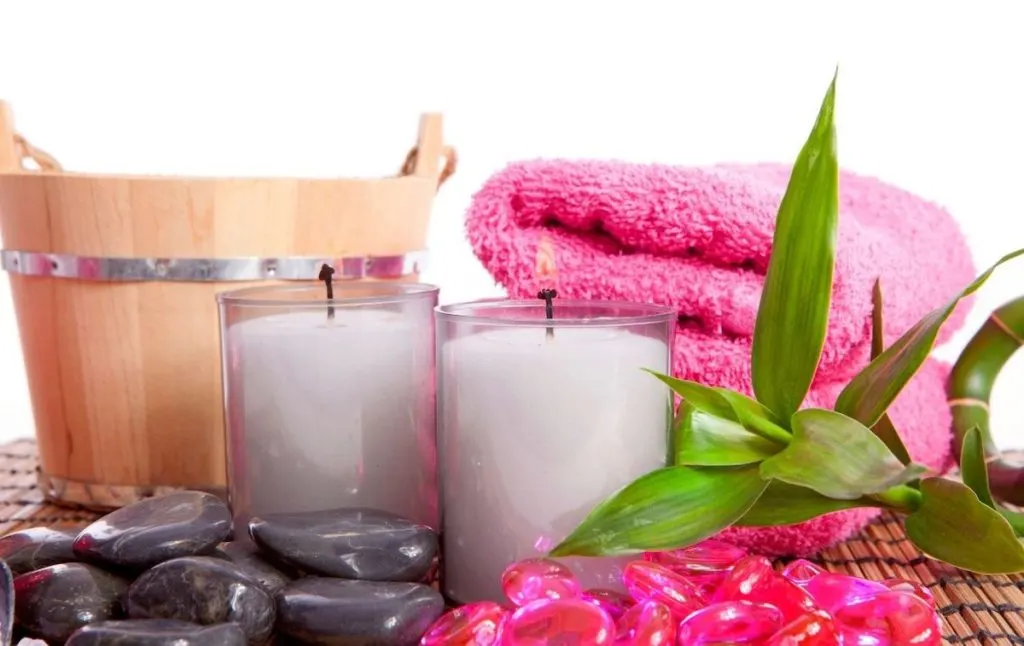 Based in Monticello, YO1 Wellness Center is a truly unique place that is one of the only facilities of its kind to focus on Ayurveda, Yoga, Naturopathy, and Acupuncture wellness – making it an ideal destination if you're planning a romantic getaway in upstate New York.
Here, the emphasis is on creating a highly customized, authentic experience that meets all of your spiritual needs – a goal that is reflected in the company's name since the term YO1 is derived from the Sanskrit word "Yovan".
In fact, "Yovan" actually translates to "youth" in English so the idea here is to host some of the best yoga retreats in New York that help rejuvenates you and make you feel more energized in your body and soul.
Plus, they have a whole host of premium amenities on offer here, including private rooms (with a/c, tv, internet, bathrooms, and WiFi), shuttle service, complimentary breakfast, tennis courts, fitness center, indoor/outdoor pools, and more.
So, choose from a wide variety of wellness retreats, weight management retreats, fertility retreats, and restorative packages and prepare for the experience of a lifetime.
Address: 420 Anawana Lake Road, Monticello, NY 12701
Hours: Programs are 3, 5, 7, or 10 days long.
Price: Packages start at around $899 per person.
11. Sivananda Yoga Ranch
Swami Vishnudevananda established The Yoga Ranch in 1974 to offer a tranquil retreat built on a total immersion in yogic living and nurtured with the natural beauty of the lush mountains.
The mind is calmed and made ready for meditation and the lofty thinking of Vedanta philosophy by modest living near to nature.
The yoga experience is completed with asanas (yoga postures), pranayama (breathing methods), vegetarian meals, chanting, and participating in Karma Yoga.
The International Sivananda Yoga Vedanta Center is named after Swami Sivananda, one of the greatest saints of the contemporary era. He was an Indian-born physician who practiced for many years before enunciating the world and founding the Sivananda Ashram and Divine Life Society in Rishikesh.
He was a prolific author who produced more than 300 books that millions of people all around the world may use for information and spiritual direction. His mantra, "Serve, Love, Give, Purify, Meditate, Realize," encapsulates his aim.
In 1959, Swami Vishnudevananda, a recognized specialist in Hatha and Raja yoga, established the International Sivananda Yoga Vedanta Center. In order to spread the Vedic and Yoga teachings, Swamiji was dispatched to the West after spending ten years with his mentor, Swami Sivananda.
The Complete Illustrated Book of Yoga and Meditation and Mantras are considered to be the practical classics by this visionary and dynamic leader for global peace.
Swami Vishnudevananda was very worried about the state of the world and the ongoing devastation of wars during his whole life.
This inspired him to become a pilot and fly a tiny plane himself through numerous unstable regions of the globe.
Along with raising awareness and sparking debate in the media, he "bombarded" these conflict-torn regions with flowers and peace booklets while chanting the Om Namo Narayanaya mantra.
Address: 243 W 24th St, New York, NY 10011
Hours: Monday to Sunday, 5:30 AM to 6:30 PM
Price: Starts at $80
Additional New York Resources You'll Love
There you have it! That just about wraps up this guide to the best yoga retreats in New York.
Tell me, did your picks for the top yoga retreats in New York make the list? If not then let me know in the comments below.
And if you found this post useful, don't forget to join our email list before pinning this post now so that you can read it again later!